These restaurants offer pork-free and halal dim sum, meant to be enjoyed by everyone.
When it comes to breakfast feasts and brunches, nothing beats the OG, dim sum. How many times have we been tempted by juicy Xiu Mai, oozy Liu Sha Bao, and luscious Har Gao that's led us to always ordering more than what we can actually consume (worth it, though)? While Chinese cuisine and dim sum traditionally uses pork in a lot of its dishes, the joy of eating dim sum should truly be experienced by everyone. Here are 7 restaurants and eateries in KL that offer halal and pork-free dim sum – without sacrificing any of the flavour and bliss.
Shang Palace
While Shang Palace is primarily known for its offerings in Chinese Muslim cuisine, the establishment also served traditional halal Cantonese dim sum for breakfast and lunch. All their guests will have the chance to savour some of the best a dim sum spread has to offer, including Chicken Siu Mai, Shrimp Dumplings, and different types of spring rolls. Open for lunch from Monday to Friday 11.30am – 2.30pm, and on Sunday from 10.30am – 2.30pm. W shangri-la.com
Lai Po Heen at Mandarin Oriental Hotel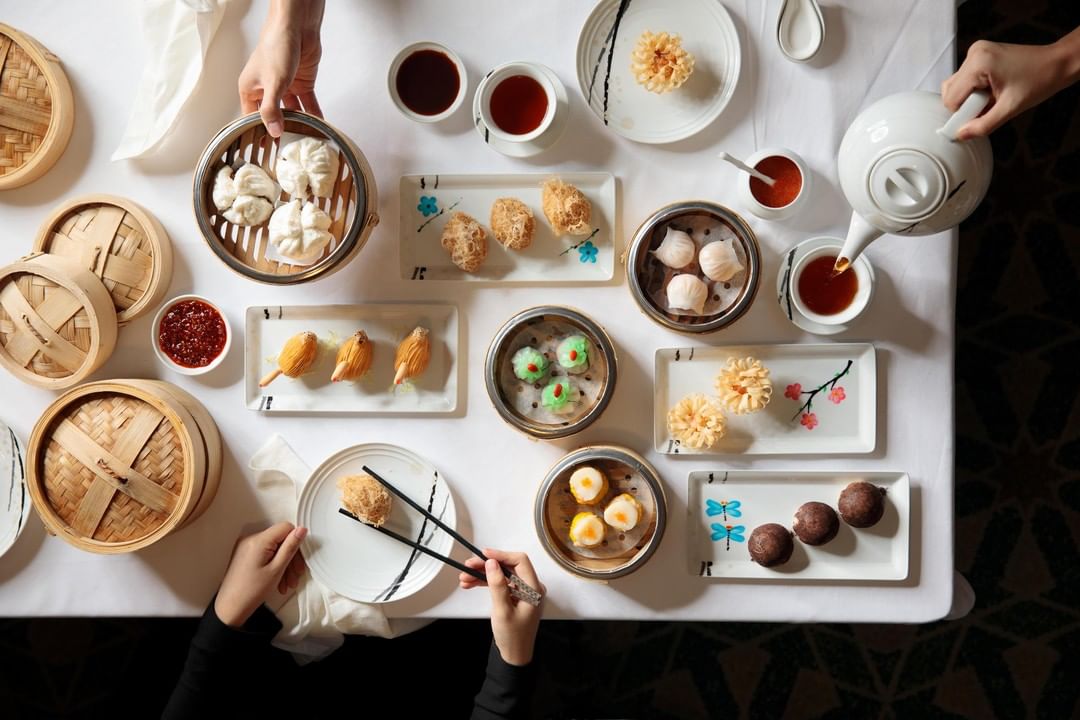 Dining at Mandarin Oriental Hotel's Lai Po Heen is an experience all on its own, with its dining space inspired by the lavish ancestral homes of classic 19th Century Chinese tycoons. As for what they have to offer in terms of culinary delights, they specialise in pork-free Cantonese delicacies and dim sum, whipped up in their open kitchen using ingredients sourced from halal-certified suppliers. Open for lunch from Monday to Friday from 12pm – 2.30pm, and Saturdays and Sundays from 10.30am – 2:30pm. Dinner opens from 6pm – 10.30pm. W mandarinoriental.com
Chynna at Hilton Kuala Lumpur
Dine in Tang style grandeur in Chynna restaurant at Hilton Hotel Kuala Lumpur. It features a traditional Chinese herbal apothecary and an open dim sum kitchen, where modern Cantonese and Shanghainese cuisine take the spotlight. Halal dim sum favourites include the Steamed Chicken and Prawn Dumplings with Scallop and Flying Fish Roe, while other dishes such as the Deep-Fried Shrimp Dumplings with Mango Mayonnaise and Steamed Black Truffle Dumpling with Prepared Squid tantalises curious palates. Open daily for lunch from 12pm – 2.30pm and dinner from 6.30pm – 10pm. W eatdrinkhilton.com
DIN by Din Tai Fung
The renowned franchise added DIN by Din Tai Fung to its portfolio to offer an enjoyable dim sum experience for Muslims and non-pork eaters. The house specialty soup dumplings, the Xiao Long Bao, come in Chicken, Lamb, and Sambal Chicken versions so that everyone can get a taste of what makes the rich dumplings so addictive. Open daily from 11am – 8pm depending on outlet. W din-my.com
Dolly Dim Sum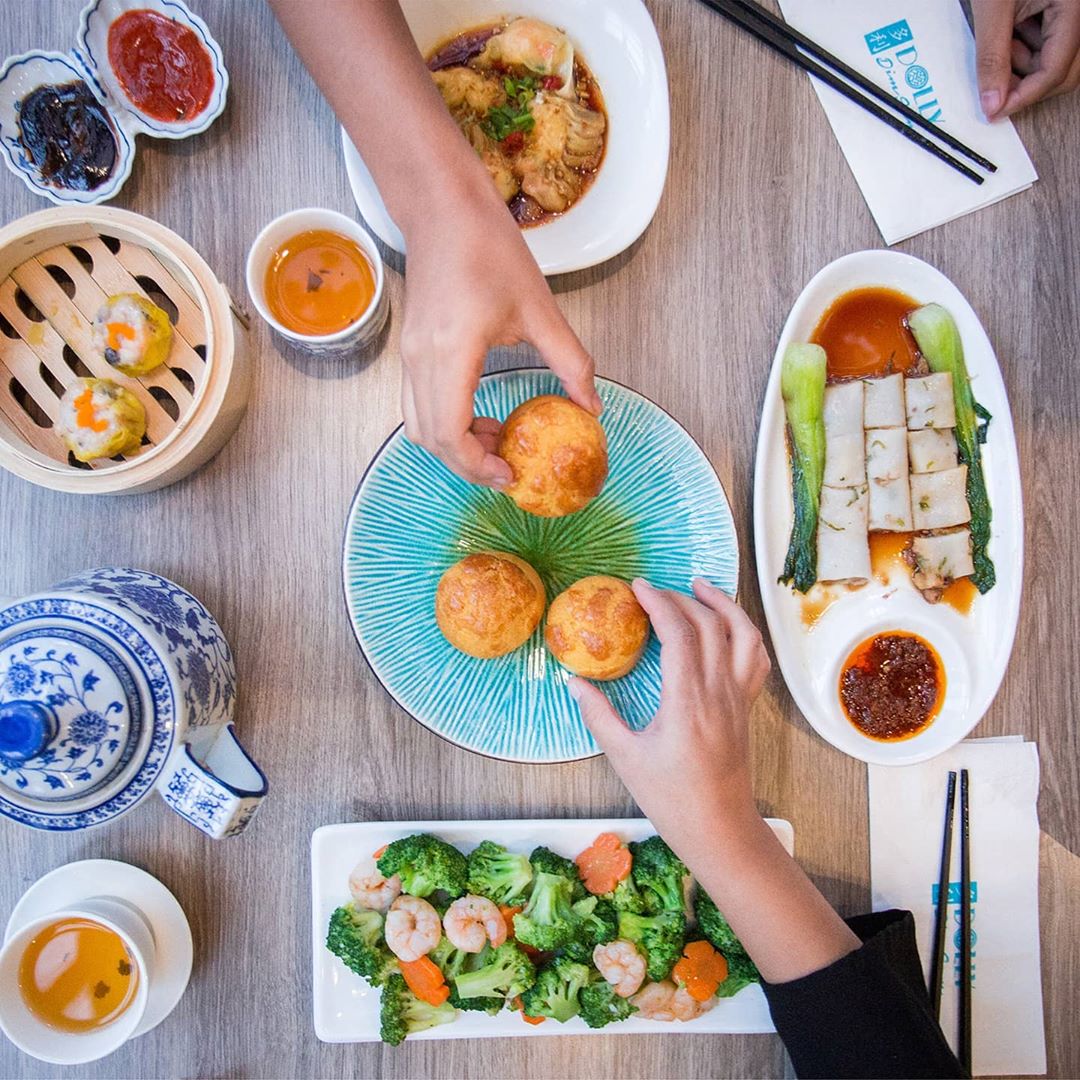 Dolly Dim Sum looks to reinterpret the traditional Chinese tea house and transform it into a contemporary, convivial setting that offers "an all-day grazing experience". Their menu specialises in modern authentic, halal dim sum such as Chicken and Mushroom Xiu Mai dumplings and Steamed Chicken Wings with fragrant garlic oil and leek. Dolly's drinks offerings are also specially curated to accompany the dim sum dining experience, inspired by oriental-style beverages such as Lemongrass-infused Jasmine Iced Tea, Pu Er Old-Fashioned, and Prohibition Iced Tea. Open daily from 11am – 8.30pm. W dollydimsum.com
Yu by Ruyi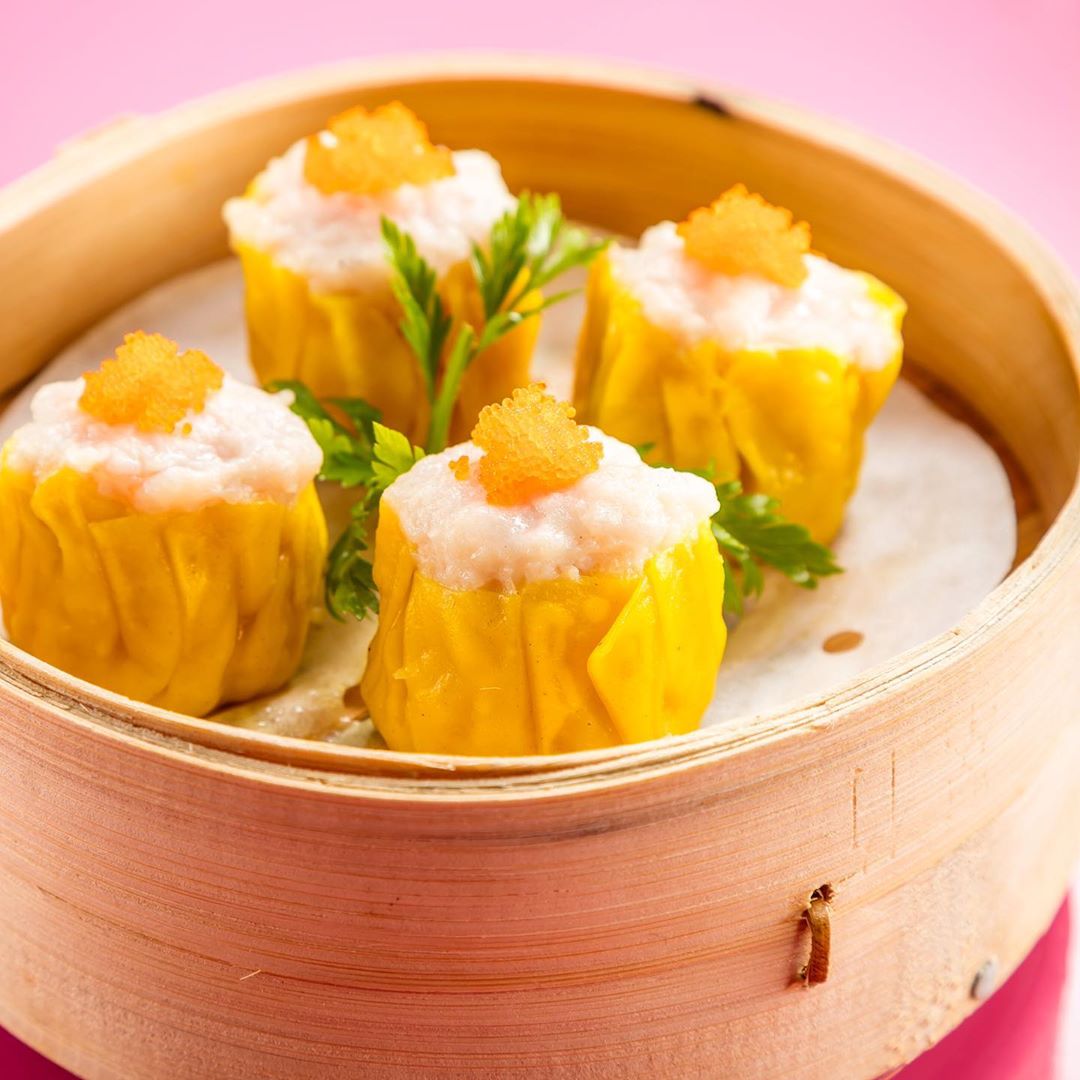 This latest pork-free Modern Chinese concept by the RUYI & LYN team is an intimate dining space that brings delightful dim sums during the day, bespoke cocktails by night, and progressive culinary menu steeped in innovative traditional Chinese cuisine. Open daily at 11am – 3pm, and 5pm – 10pm at The Gardens Mall. F Yu by Ruyi Facebook page.
Celestial Court at Sheraton Imperial Kuala Lumpur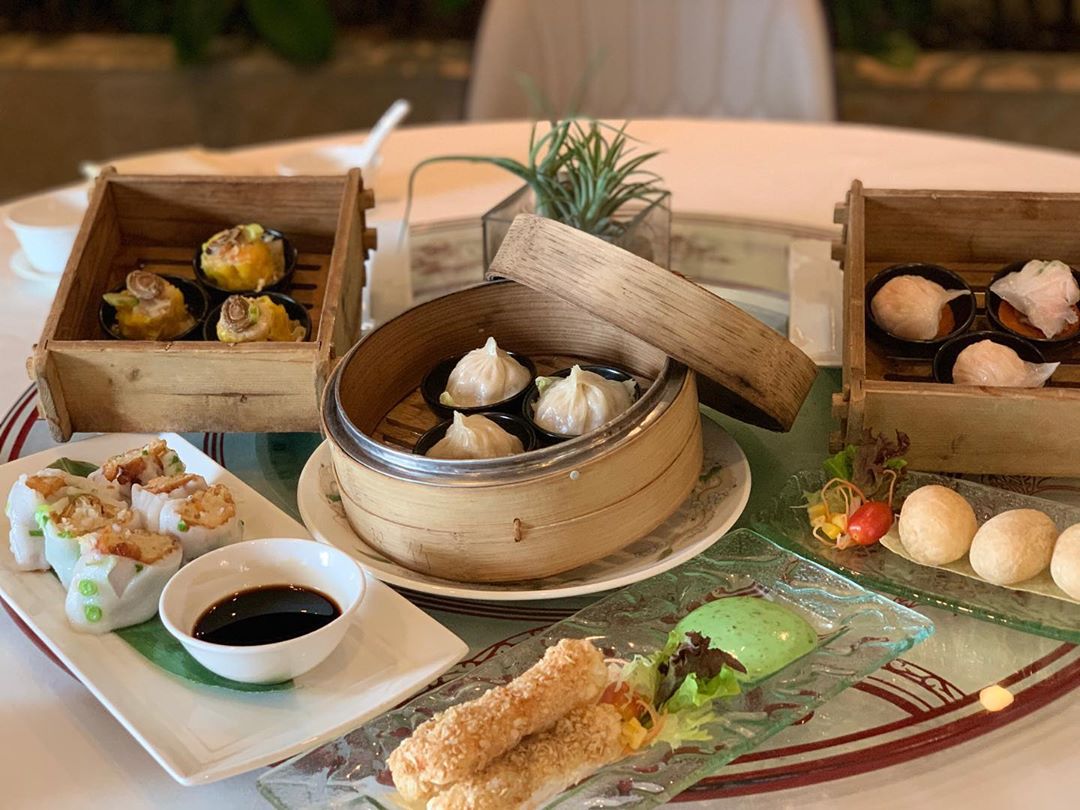 Whether you're looking for an opulent celebratory banquet, a corporate feast, a journey of flavours, or a simple gathering with friends and loved ones, you'll surely get an elevated dining affair fit for royalty at Celestial Court. Complete with personalised au fait services, guests are invited to tuck into the restaurant's halal dim sum offerings, which are known to be some of the best in town. Open for lunch everyday from 12pm – 2:30pm, and dinner at 6.30pm – 10pm. Breakfast and brunch is available on Saturday, Sunday, and Public Holidays from 10.30am – 3pm. W myclubmarriott.com
Featured photo: Pixabay.