From lightweight oversized parkas to kinky harnesses, we break down five outstanding menswear trends as seen on the fashion runways this season.
Men's fashion, as we have observed on the catwalks, has evolved tremendously over the years, borrowing concepts and designs from the women's line and originating new looks of its own. Jumpsuits, short shorts, and even bodysuits are no longer reserved for women, so who's to say men can't shop from the women's section and vice versa?
The latest designer Spring/Summer '17 runways and Fashion Weeks continue to bring contemporary, innovative designs for the modern man.  From lightweight oversized parkas to kinky-looking harnesses, we break down five outstanding menswear trends as seen on the runways  this season.
Bad boy bondage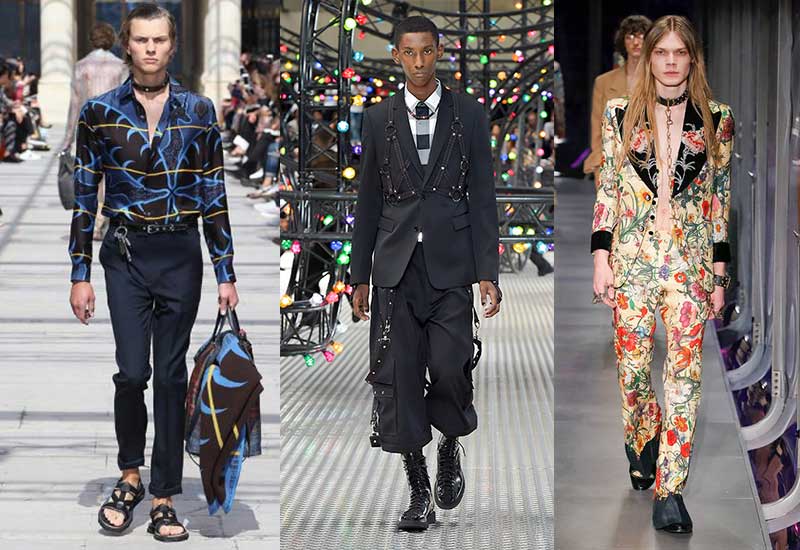 Leather chokers, metal chains, and rugged harnesses are the new accessories for men this season. We're not sure if the Fifty Shades series inspired this trend, but this could be just the thing for the next Christian Grey.
Bold prints and graphics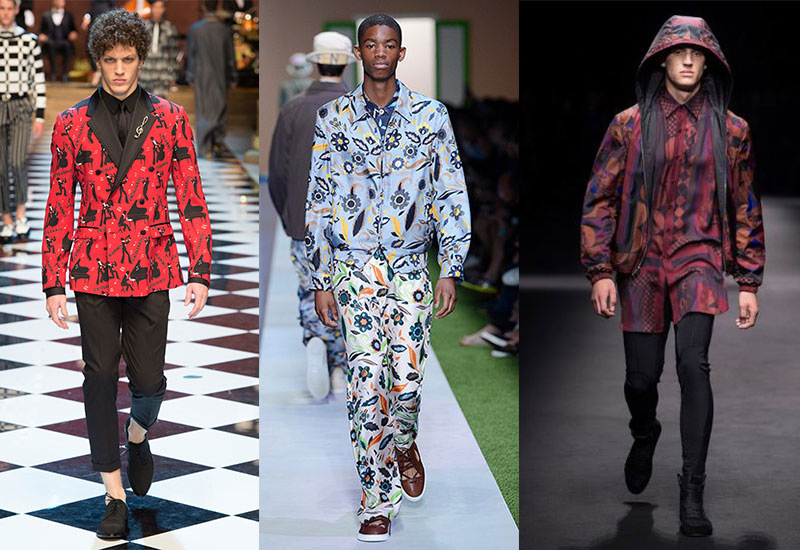 It seems like prints and graphics only get bolder and wilder with every season, not that we're complaining. This season features a mix of geometrical shapes, floral motifs, animal prints and themed designs in bright, psychedelic shades.
One-piece suits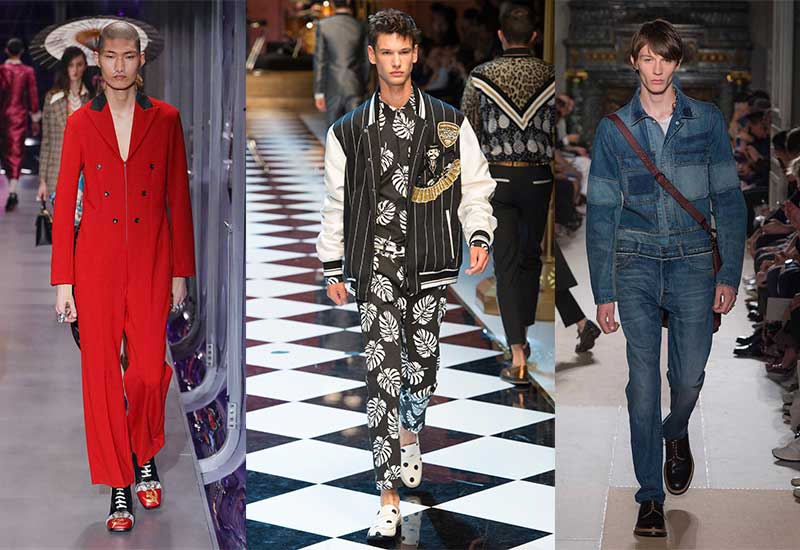 Like we said earlier, jumpsuits are no longer just for women. Whether it's Gucci's bright red symmetrical jumpsuit, D&G's fresh monochromatic interpretation or Valentino's full-on denim utilitarian take, the one-piece design is one menswear trend to look out for.
One with the wind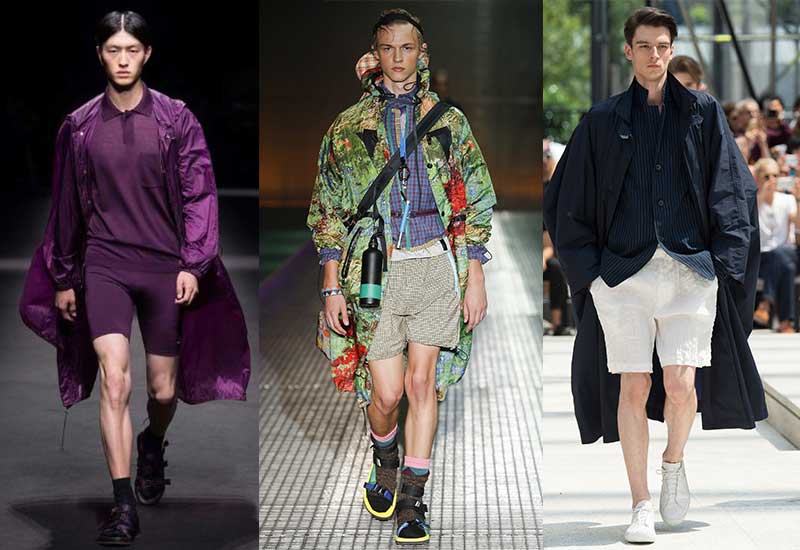 We have noticed a common appearance on Versace's, Prada's and Issey Miyake's SS17 runways – the windbreaker or parka. Oversized, lightweight and parachute-like, the windbreaker appears in a variety of atypical colours like deep mulberry and helps to broaden men's overall silhouette.
Seeing stripes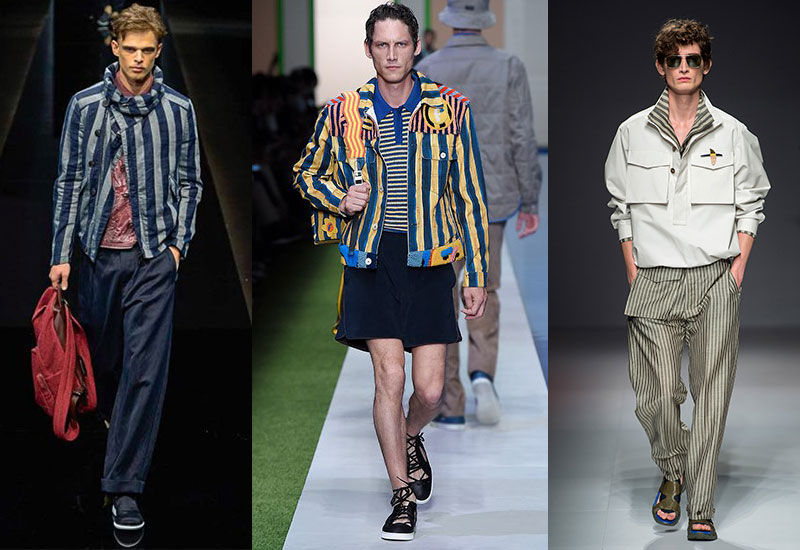 Stripes are another evergreen theme on the runways, with this season featuring stripes of varying colours, widths, and directions. Fendi's designs, in particular, demonstrate both horizontal and vertical stripes in clashing colours, zig-zag motion and thin to broad widths.