Each of the new 4 designs is set with precious stones carefully selected to match its spirit.
When it comes to women's watches, there's nothing that adds a touch of femininity more than jewellery details. Jaeger-LeCoultre knows this well, and presents four new gracefully designed watches with a timeless brilliance that pays homage to the beauty of women.
Driven by the pursuit of excellence and minute attention to detail, the maison's artisans have carefully selected each precious stone before meticulously setting it into the dial of the watch. With their slender features and eye-catching diamonds, these four watches will make a dazzling accessory to complete your evening OOTD.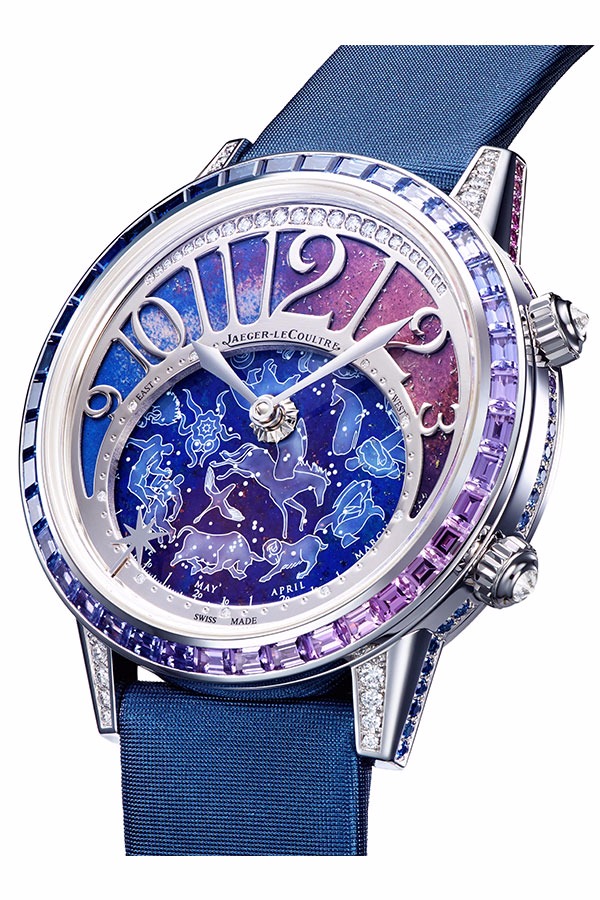 Rendez-Vous Celestial
Rendez-Vous Celestial
Standing out with its enamel dial, hand-painted disc of the sky made of lapis lazuli, bezel set with different shades of sapphires, and shimmering diamonds, the Rendez-Vous Celestial is definitely one for constellation-gazers. Drawing inspiration from the Northern Lights, the 37.5mm watch powered by the JaegerLeCoultre Calibre 809/1 displays hues ranging from deep blue to intense purple. A circle of baguette-cut sapphires around the bezel combines with a plate of white gold around the dial to provide an elegant finish to this timepiece.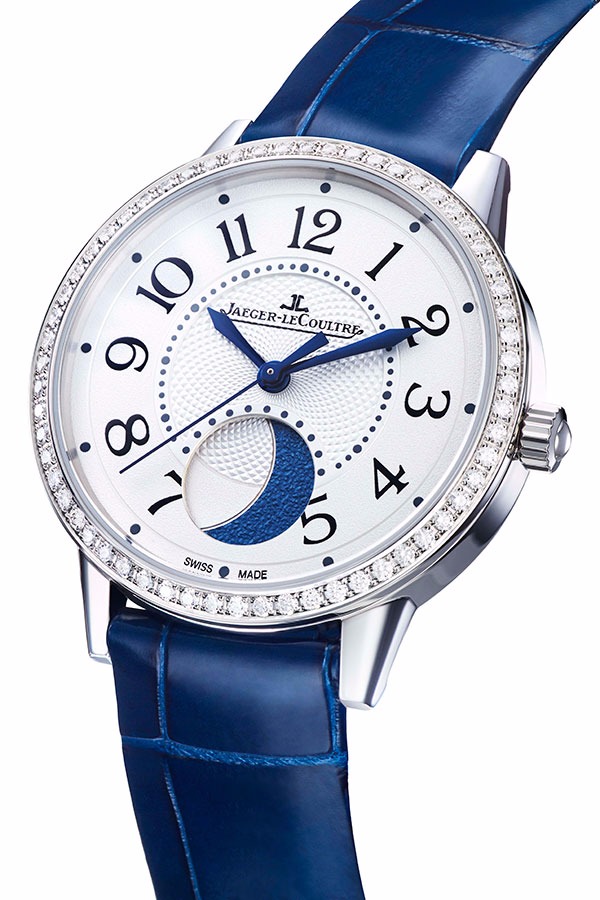 Rendez-Vous Moon Medium
Rendez-Vous Moon Medium
Following watch collectors' love of the moon phase design, the Rendez-Vous Moon Medium watch is adorned with an elliptical guilloché pattern on the heart of the dial and a shimmering moon with a sand-blasted finish that creates a surprising impression of depth. The multiple facets of the moon and its shifting hues are further accentuated by a setting of brilliant-cut diamonds around the dial.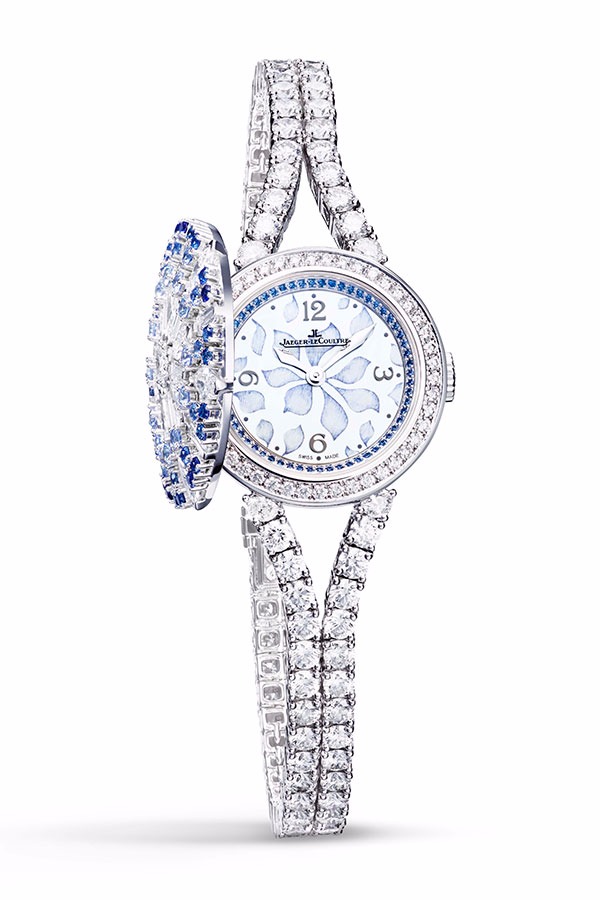 Rendez-Vous Secret
Rendez-Vous Secret
It's no secret that this ultra-feminine timepiece cloaked with stones all over has won our hearts. Its slightly domed lid is adorned with diamonds of brilliant, baguette, and marquise cut, in a setting with four different hues of brilliant-cut sapphires that depicts a frozen flower. Against a delicate mother-of-pearl dial, the watch is further magnified by a row of bright blue sapphires.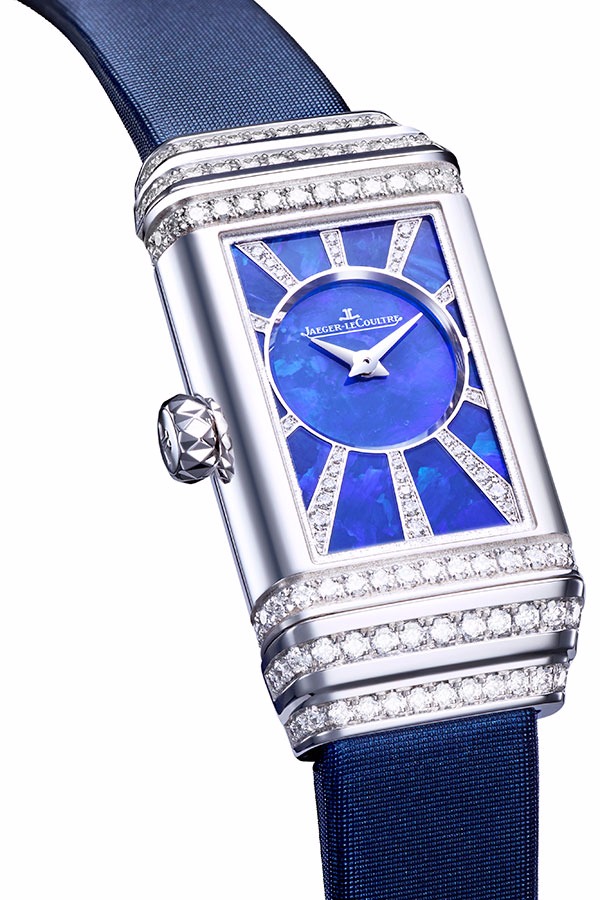 Reverso One Duetto Jewelry
Reverso One Duetto Jewelry
Drawing inspiration from the earliest ladies' Reverso models of the 1930s, the Reverso One Duetto Jewelry has luminous, elongated features. Three iconic Reverso gadroons are set on either side of the dial with rows of brilliant-cut diamonds to bring a unique dazzle to this watch. The geometry of the watch face is highlighted by lines like celestial rays radiating from a round center to the corners of the watch.