In an effort to 'freeze the zeitgeist' of this era, artist Tim Bengel has created a pure gold sculpture of an avocado bagel, cast from 27 individually 3D-scanned sections. The artwork has been appraised at USD $2.9 million, with each of its separate gold avocado slices costing about $14,000, according to the German artist.
Titled Who Wants to Live Forever?, the sculptural sandwich is currently on display at the Berlin Art Week, and available to purchase via Galerie Rother. For Bengel, nothing represents his own millennial generation better than the avocado, which has found itself smack dab in the intersection of the clean eating movement, millennial excess, environmental concerns, and the rise of social media.
He's not wrong. For better or worse, avocado toast has become much more than a breakfast food. To the dismay of early scoffers, it has gone beyond a culinary fad, and has even transcended the fickle categories of 'food trends'. It's reached the status of pop culture icon, and millennials will likely be forever associated with its ascension.
How did this dish become an emblem of a generation?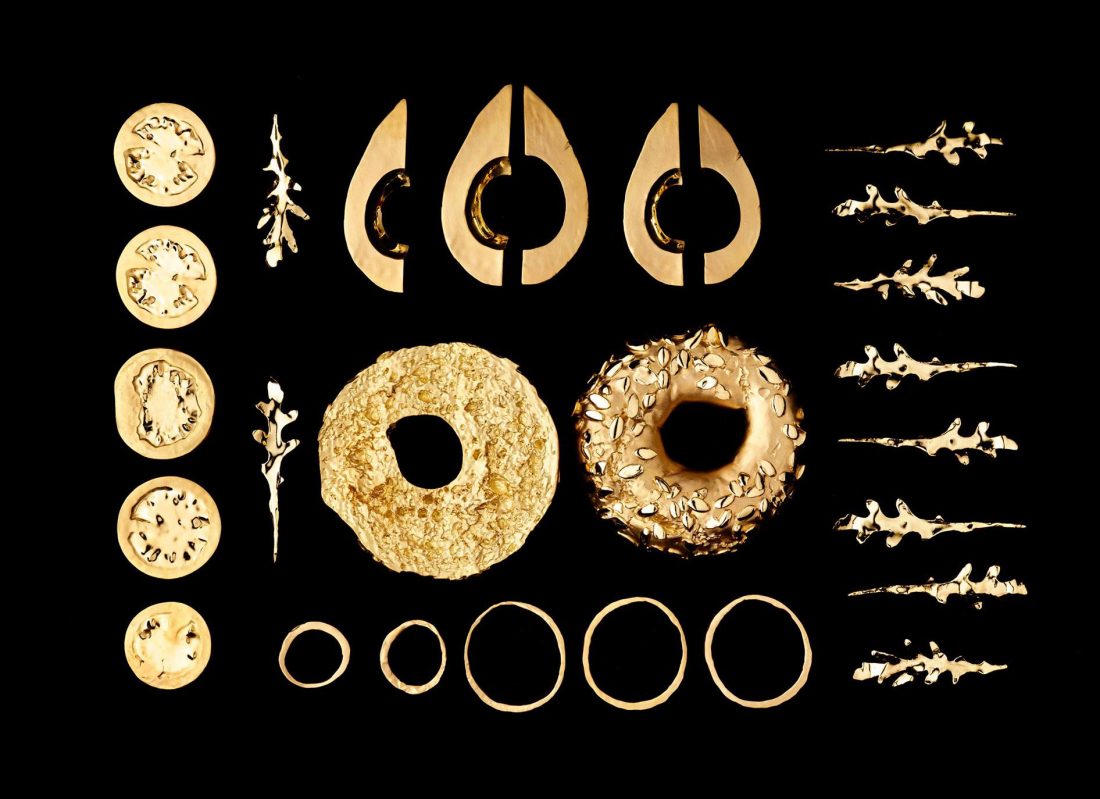 Sometime within the last decade or so, we witnessed an avocado revolution. Prior to this, the pebbly, green skinned fruit maintained a relatively low profile existence, cultivated and eaten for centuries in the Americas with little pomp or ceremony. The avocado would go on to quietly gain favour around the world as it made its way across the Atlantic to Europe and beyond.
However, it was through the murmurings of the 90s and 00s that the avocado appreciation club steadily grew. In 1993, in his sunny cafe in Sydney, Australia, Bill Granger made the momentous decision of topping sourdough bread with quartered avocado, and putting the finished creation on his menu.
A star was born. When the avocado toast became a mainstay of cafes first in Australia and then eventually in the US, many had only just begun to grasp the levels of popularity and prominence it would soon skyrocket to. Cementing the avocado toast as a pillar of contemporary breakfast food was actress and lifestyle entrepreneur Gwyneth Paltrow, who in 2013 included 'avocado on toast' in her best-selling cookbook 'It's All Good'.
View this post on Instagram
This was perfectly timed with the growing popularity of the millennial-led clean eating movement, which heralded the rise of a healthy, Californian approach to lifestyle, that focused on fitness and a nutritious diet of colourful Instagrammable food. With the proliferation of avocado-themed merchandise from phone cases, to mugs to beauty products, there was no question about it: The avocado had captured the hearts and minds of a generation.
And by no means has the avocado frenzy been safely contained within the Western world. In the Asia Pacific region, the avocado market this year peaked for the eight year in a row, increasing to $1.4B, in line with the trend of avocado consumption increasing internationally. In 2019, Malaysia was responsible for importing 3.9K tonnes of the buttery green fruit.
Statistics aside, it is not difficult to see the perpetuation of avocado adoration on our own shores. One has to look no further than the endless hip cafes that have continually sprung up in our cities offering their own take on the brunch-friendly meal. If it's packed to the brim with yoga mat toting millennials at 11am on a Saturday, you are almost guaranteed to find some version of the avocado toast on the menu.
Pitting generations against each other
It was always impossible for the avocado toast to reach such phenomenal heights without eventually becoming a cliche. The brunch favourite, with its uncomplicated ingredient make-up and often bafflingly high price tag at eateries, was the subject of light hearted jabs towards its biggest fans, the millennials.
Then Avocado-gate happened. 
In 2017, 60 Minutes Australia featured a largely unremarkable interview with local luxury developer, Tim Gurner. It only took a 30-second clip of the real-estate millionaire talking about the spending habits of the millennial generation to invoke a hurricane of fury from the far corners of the avocado-loving globe. 
"When I was trying to buy my first home, I wasn't buying smashed avocado for $19 and four coffees at $4 each," Gurner said in the now viral video. "We're at a point now where the expectations of younger people are very, very high."
His comments were picked up by news outlets around the world, and met with widespread derision from millennials, who engaged in online squabbles with equally fiery defenders who strongly shared his sentiment, often from the baby boomer generation. Gurner had unknowingly opened the gates that would unleash an intense flood of anger and resentment that had previously only existed under the surface. 
Somehow, the avocado toast had become embroiled in a firestorm of controversy and heated debate; an open faced sandwich embodying a host of frustrations and long-brewed friction between two generations. 
Eating avocado toast hasn't been the same ever since. Whether it's topped with a poached egg or sliced smoked salmon, or sprinkled with all manner of colourful garnishing from paprika to pomegranate pieces, if you're a millennial, indulging in an innocent avocado toast at your favourite cafe has now been tainted with the inevitable inward discomfort of perpetuating a stereotype.
Perhaps now that Tim Bengel's $3M sculpture has captured the likeness of the avocado toast as it currently is, suspended in a heightened moment in society, it can finally return to its humble roots of being simply avocado on top of toast. Shedding all that cultural baggage, we might once again enjoy a piece of avocado toast without a second thought to its convoluted past.