What's your type – classic, minimal or edgy?
New strap colours, different watchfaces, more versatile designs – these are a few of the many reasons we could give to buy ourselves a new watch.  What perfect timing to consider the idea, since there's a few new watches by our favourite designer labels launched recently in the market.
We have added these three watches to our wishlist this week to keep us on time and on point.
The classic: Panthère de Cartier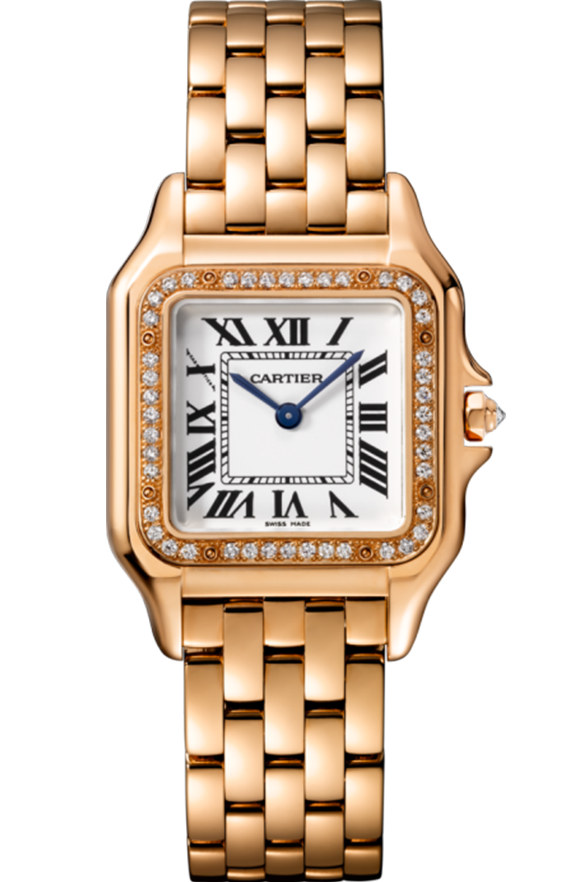 Panthère de Cartier watch, medium model, pink gold with diamonds.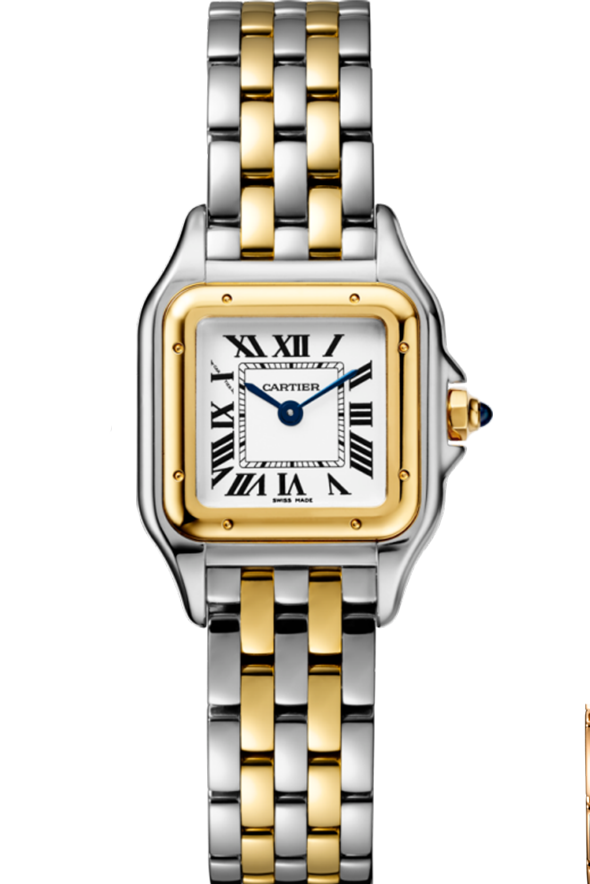 Panthère de Cartier watch small model, yellow gold and steel.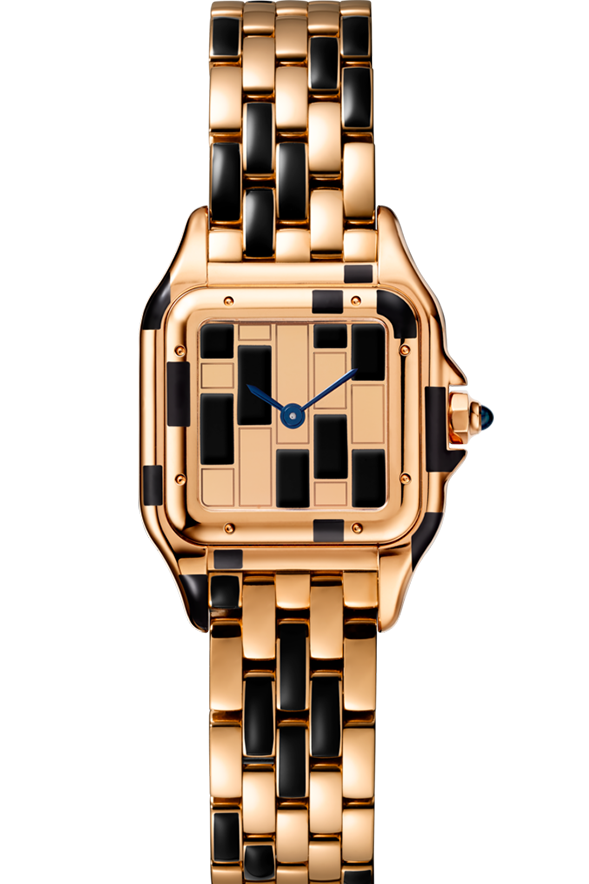 Panthère de Cartier watch, small model, pink gold and black lacquer.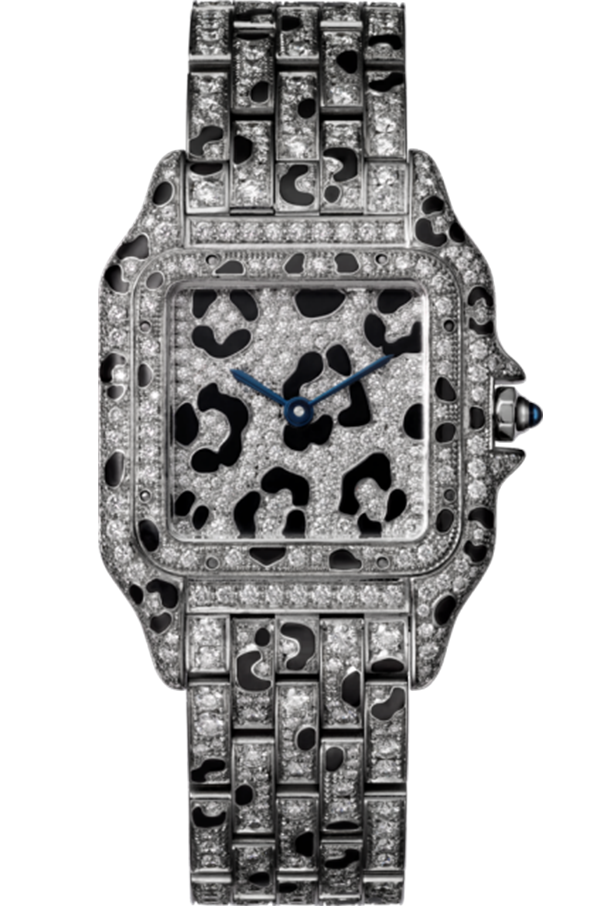 Panthère de Cartier watch, medium model, white gold, with diamonds and panther spots.
Born in the 80s, Cartier's signature timepiece, Panthère de Cartier is back to impress the stylish and sophisticated woman. Characterised as jewellery first and timepiece second, the Panthère watch can be worn to stand out on its own or styled with other Cartier bracelets. Featuring 16 different models, the Panthere watch comes in two sizes and a variety of different finishes including steel, 18k yellow gold, pink gold or white gold and with or without embellishments. W cartier.com
The minimal: La D de Dior
La D de Dior Quartz movement with 36mm stainless steel case, pink mother-of-pearl dial and stainless steel Milanese bracelet.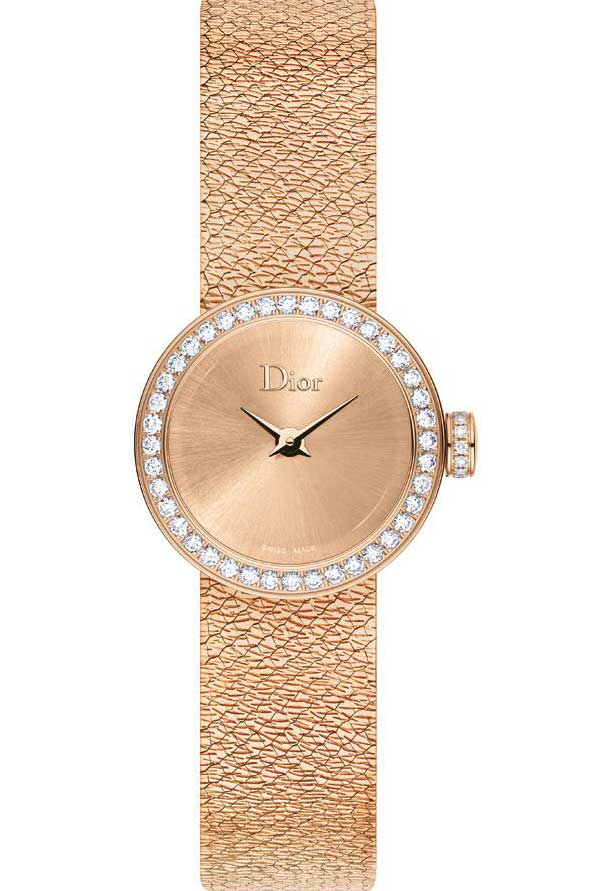 La D de Dior Satine Quartz movement with 19mm pink gold case, sun-brushed gold tone dial and pink gold Milanese bracelet.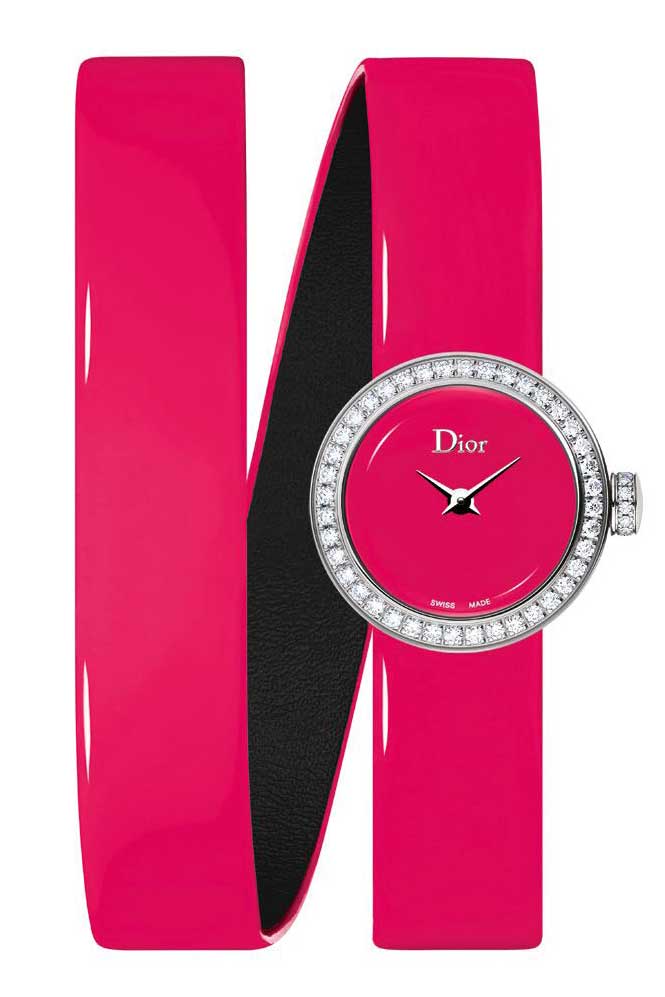 La Mini D de Dior Quartz movement with 19mm stainless steel case, fluo pink lacquered dial and fluo pink patent calfskin leather strap.
Inspired by the 70s and created in 2003, the first La D de Dior was made for the woman who borrows her man's watch so she is reminded of him. Since then, the collection has been growing to include more jewellery timepieces, each made with top jeweller's materials like gold, diamonds and ornamental stones. This year, the La D de Dior Satine comes in a new 36mm size, fitted with a Milanese mesh bracelet that resembles the shiny suppleness of a small silk ribbon. W dior.com
The edgy: Chanel J12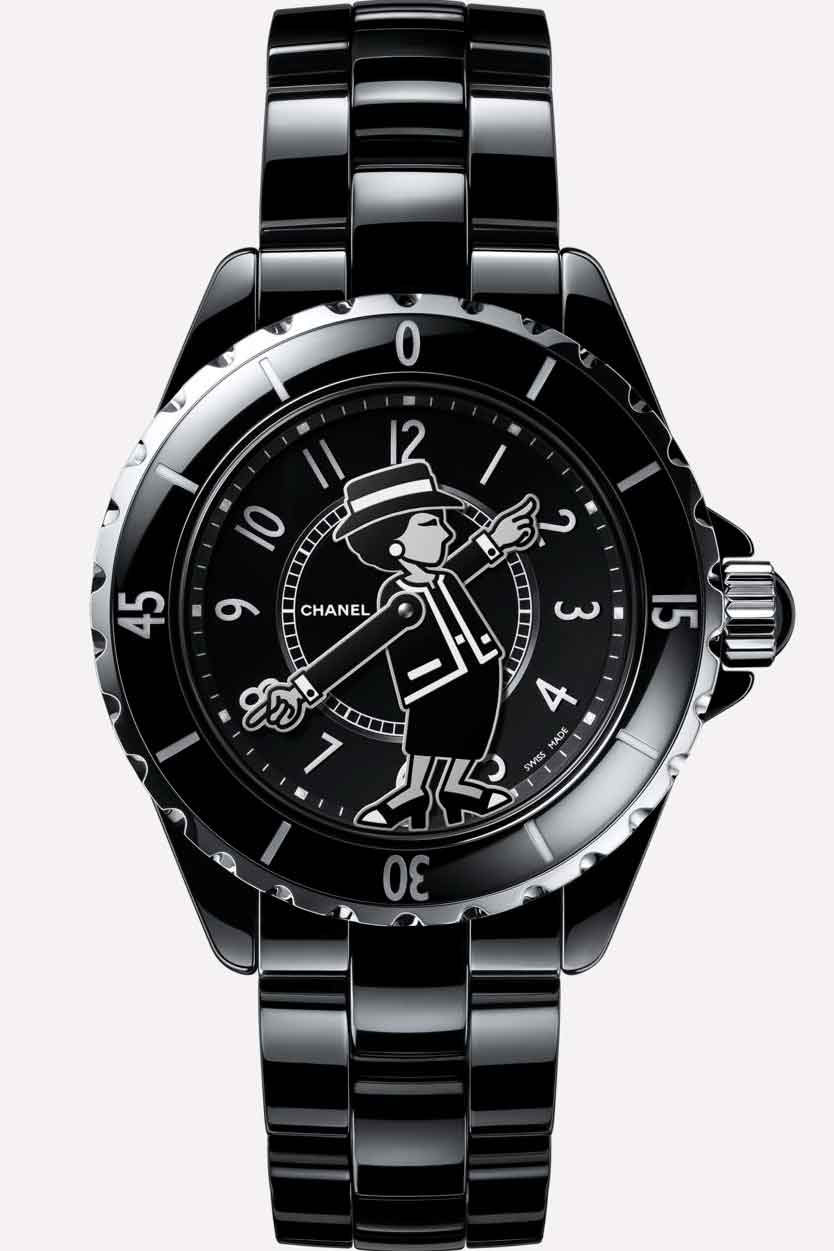 Chanel J12 Mademoiselle watch with black lacquer dial.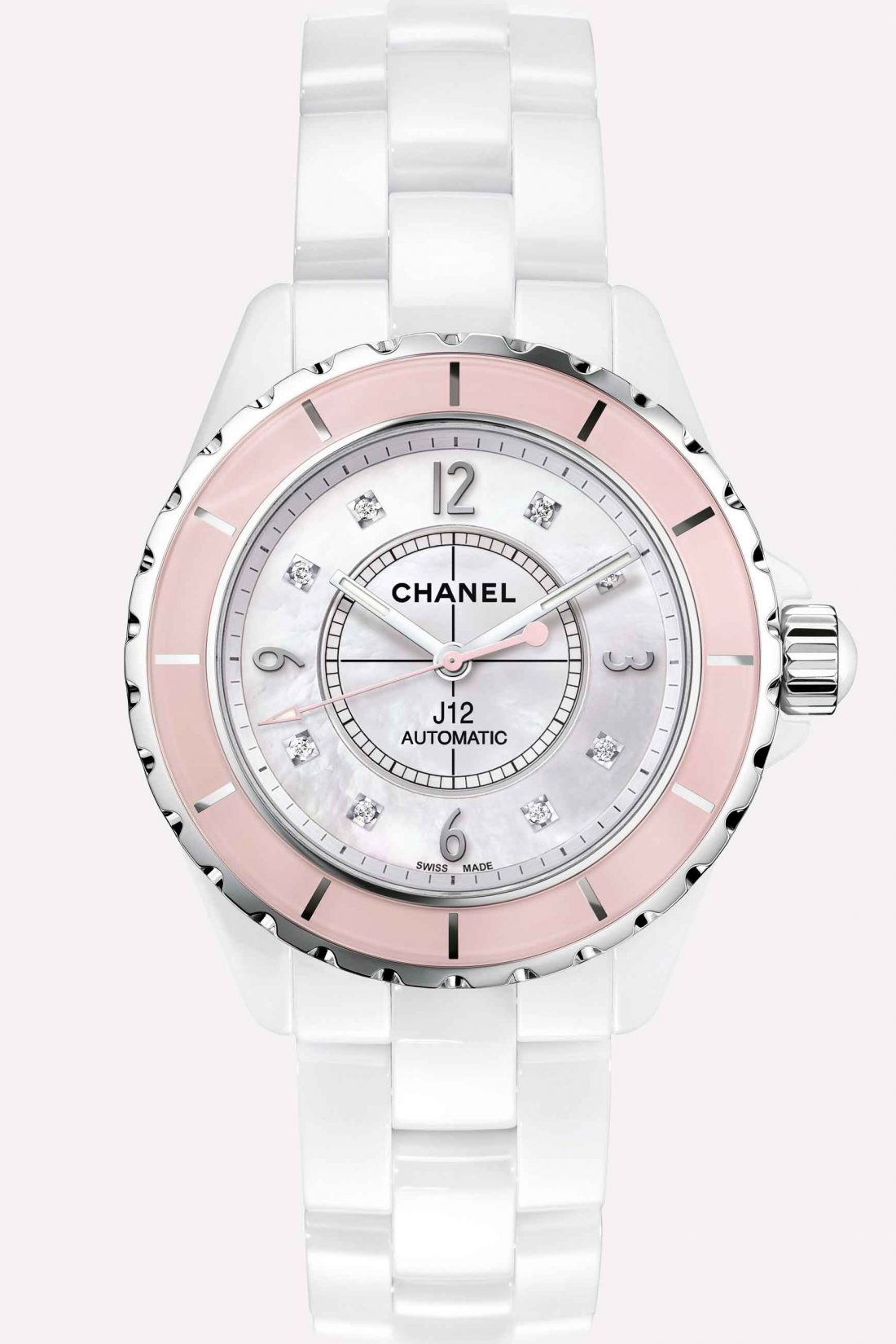 Chanel J12 Soft Rose Watch in white ceramic and stainless steel.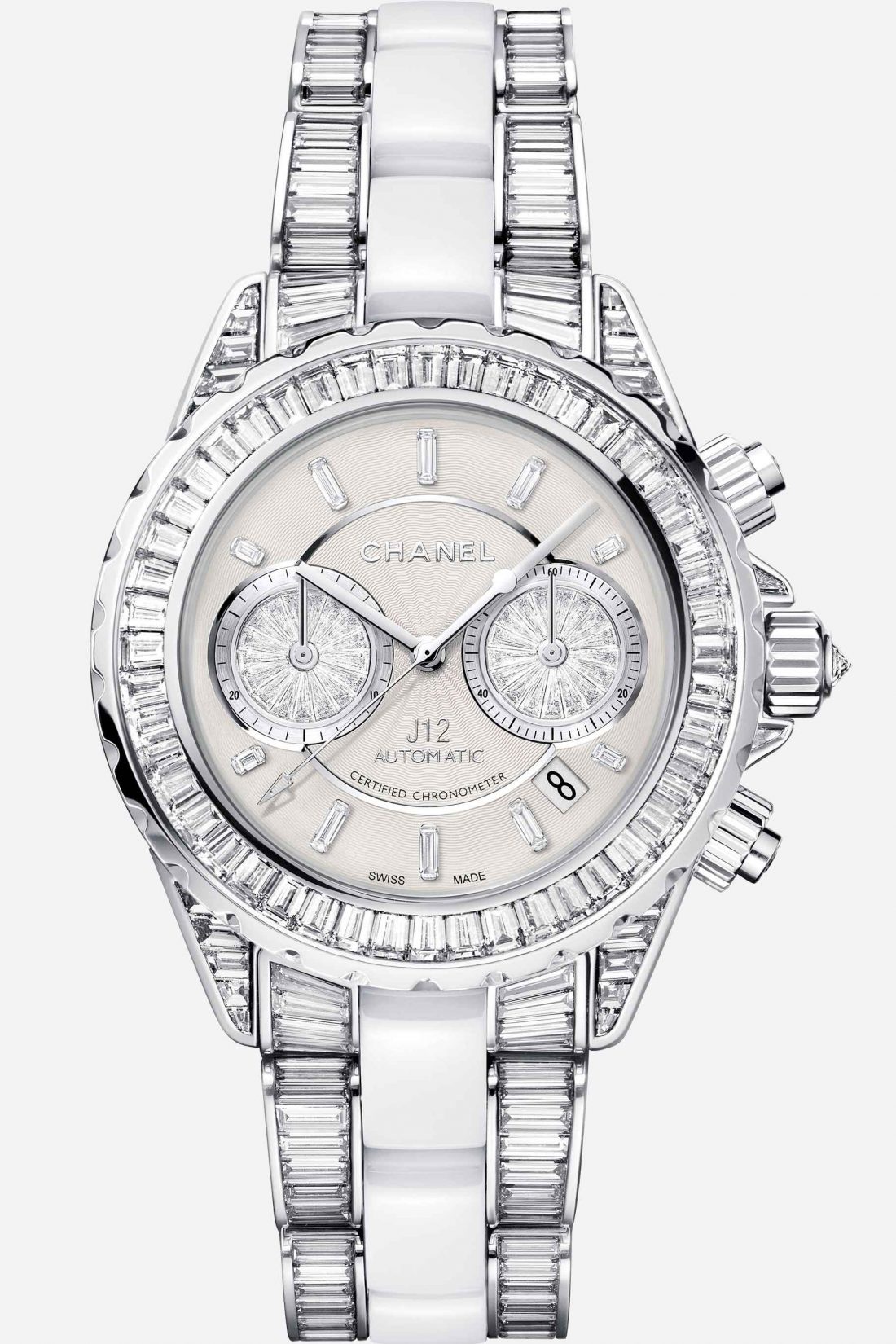 Chanel J12 D'Exception High Jewelry Watch Chronograph, white gold and white ceramic, case,dial, bezel and bracelet set with baguette-cut diamonds.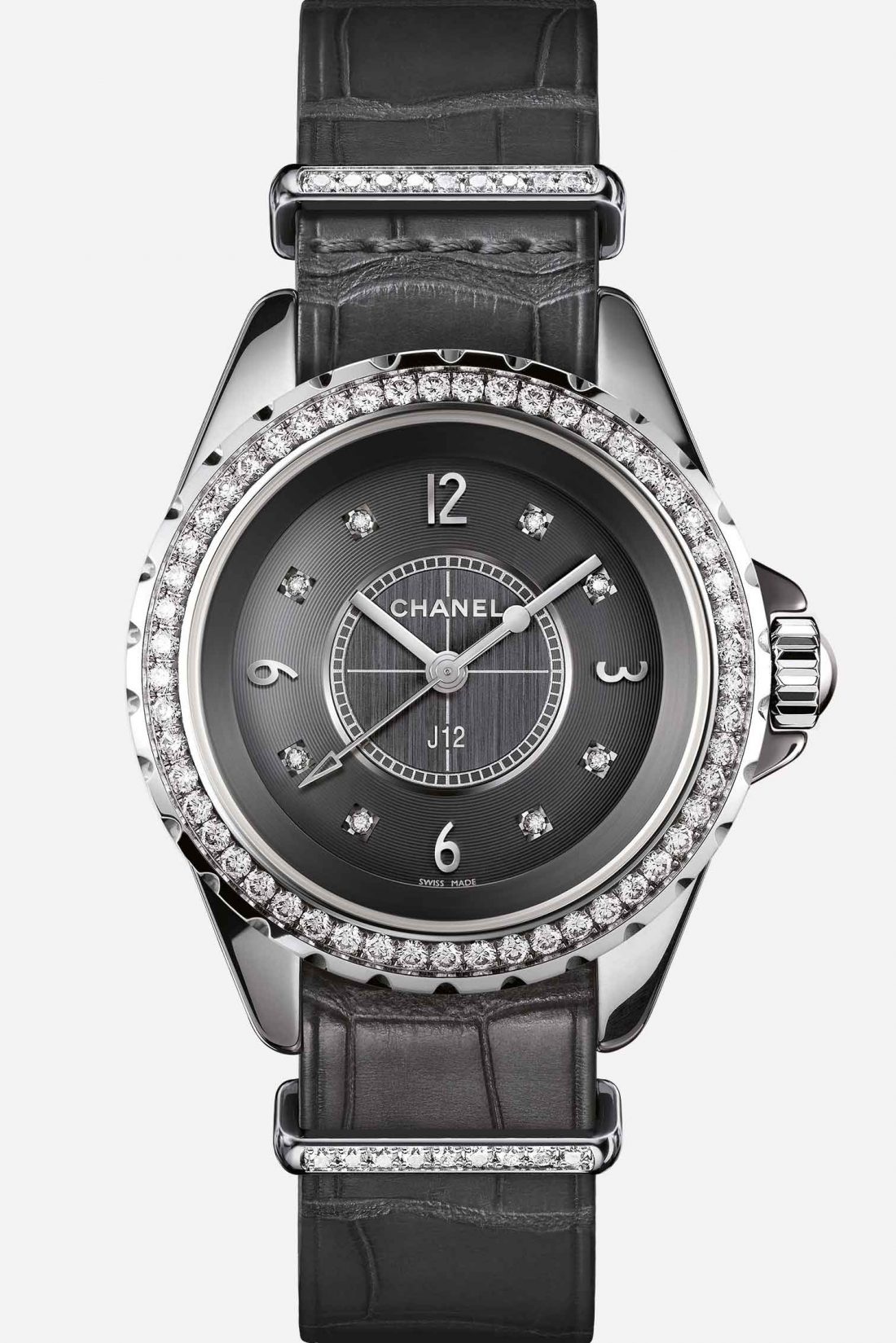 Chanel J12-G10 watch - titanium, ceramic and steel, bezel, indicators, and loops set with diamonds, alligator strap.
Chanel has introduced another plethora of innovative and unique timepieces to its extensive J12 collection this year, much to the delight of the haute couture's cult fans. A likely favourite among watch collectors is the Mademoiselle J12, which features the silhouette of Mademoiselle Chanel on the dial, with her arms indicating the hour and minute hands. W chanel.com