Along Sukhumvit's Phrom Phong BTS station is Bangkok's premium shopping destination, Emporium & Emquartier of EM District. Here's what you can get up to in a day.
Is it any surprise Bangkok is such a perennial favourite when it comes to shopping in Southeast Asia? A day in Sukhumvit's EM District is all you need to witness its vibrant luxury scene, buzzing in both Emporium and EmQuartier malls.
We recently spent a couple of days in this urban paradise for The Colours of Prosperity and Elegance exhibition and got to check the area out for ourselves. Here's what you can get up to within a full day at Emporium & Emquartier Bangkok.
7.00 am: Start the day at Benjasiri Park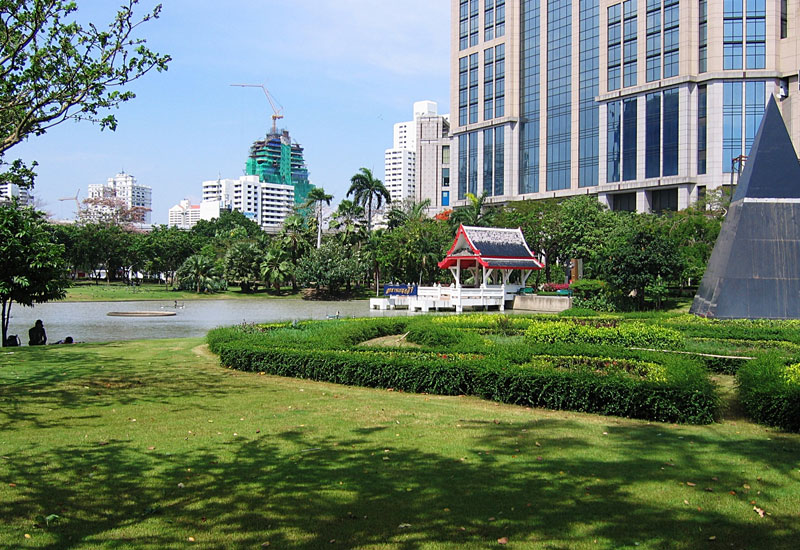 A welcome oasis in the middle of the busy city, this park is built around a quaint ornamental lake and peppered with interesting local sculptures. You can run, jog, or walk on the path, or bring the family for a breath of fresh air. Those of you who prefer to wake up just in time for breakfast (like us) may skip this and jump right into the next one.
8.30 am: Breakfast spread at Emporium Suites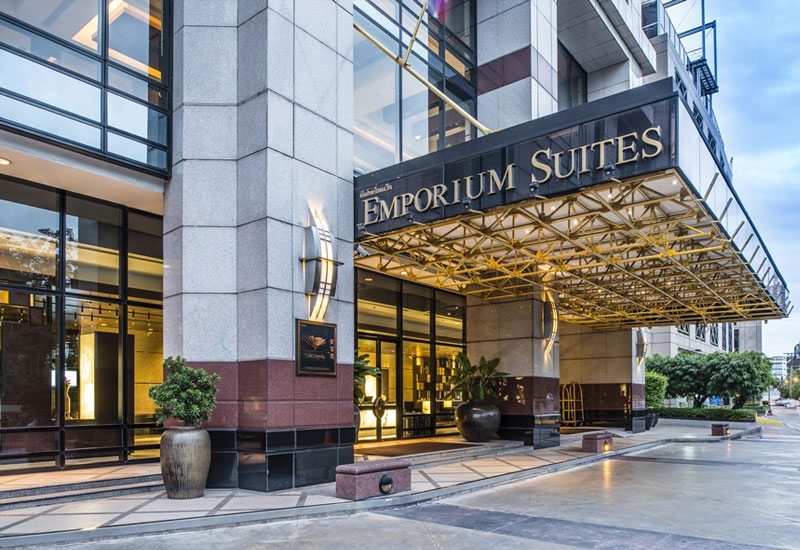 Staying at Emporium Suites by Chatrium spells sheer convenience if you're spending the day in this area. You could see Benjasiri Park from a high-floor suite, along with a pretty amazing view of EM District. Also offering splendid scenes is The Emporia Chinese Restaurant, where a delightful East-meets-West breakfast spread awaits. Even if you sleep in, you can head to the restaurant to fuel up before 10 am. Trust us, you'll need the energy.
10.00 am: Hit the malls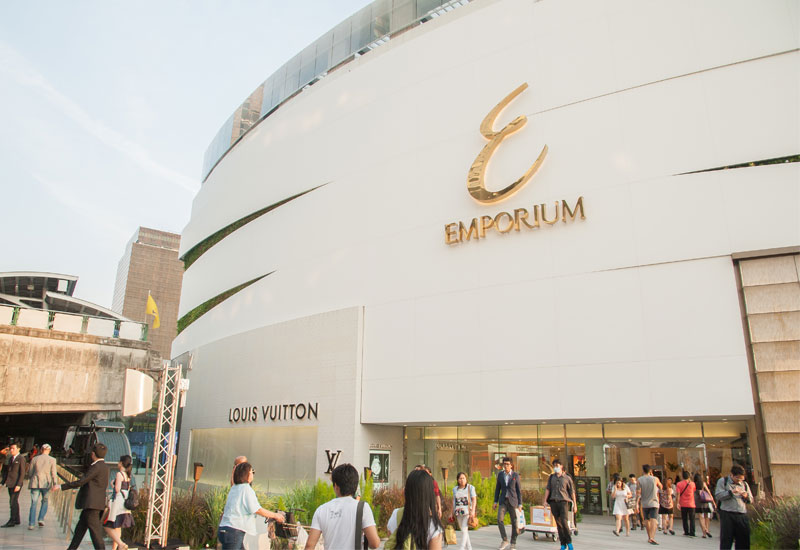 Emporium Mall is no stranger to Sukhumvit, but its recent refurbishment makes this high-end mall the centre of EM District. We found all our favourite fashion, beauty and jewellery brands here – in a large building adjacent to our suite, no less! Additionally, all that exhibition space is put to good use by whichever impressive name is taking over. If you get tired of walking, TWG Tea is good for a warm cup and scones while figuring out the stores you want to hit next.
1.00 pm: Lunch at Waterfall Quartier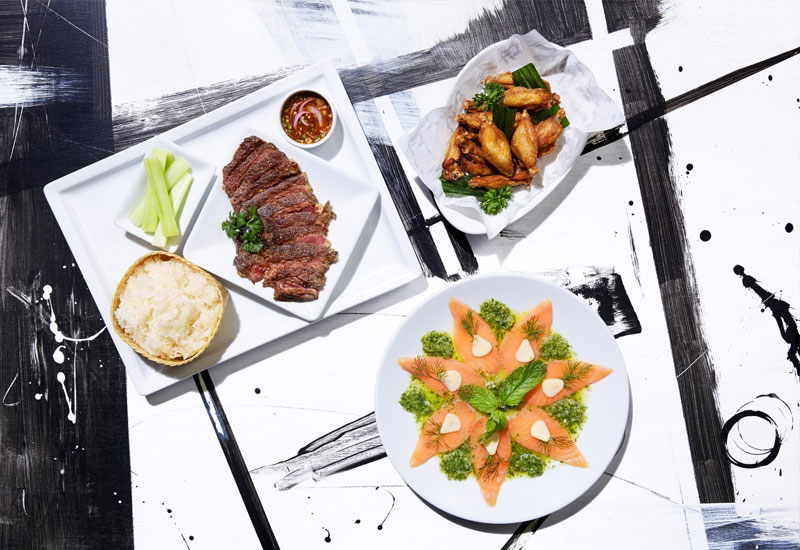 There's much to be explored at all three Emquartiers too, broken down into The Glass, The Waterfall, and The Helix areas. For lunch, we settled down at a quaint haunt popular among the locals called Greyhound Café (2F). Opt for the outdoor area for a breath of fresh air as you enjoy generous servings of sandwiches, pasta, wings, and elaborate drinks, all perfectly delicious and Instagram-able. We loved the icy twist on the favourite Thai iced tea, and solid flavours delivered by quality ingredients.
2.00 pm: Movie at Emprive Cineclub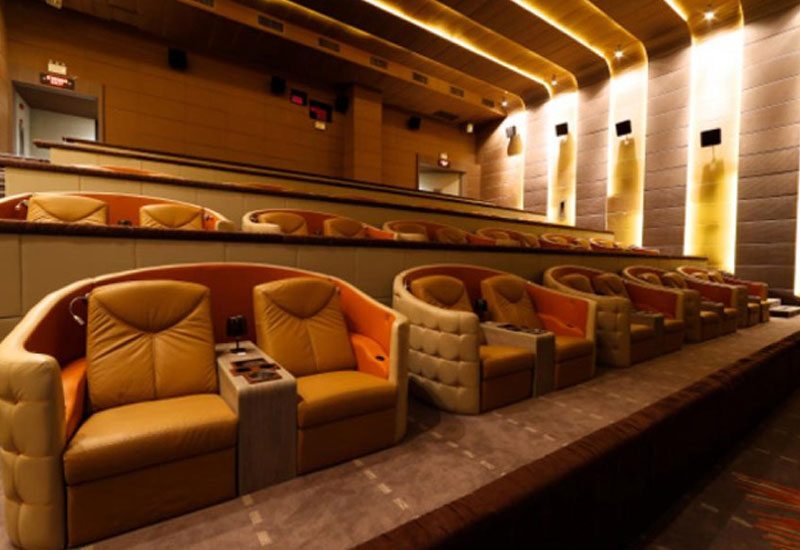 We needed to wind down after that morning of walking, and found reprieve within the mall in the form of a lush cinema. Emprive Cineclub offers several tiers of tickets, and First Class (THB 950) grants you access to the exclusive lounge and bar.  Comfy reclining couch seats complete with butler service sealed the deal for us.
4.00 pm: Massage at Thann Sanctuary Spa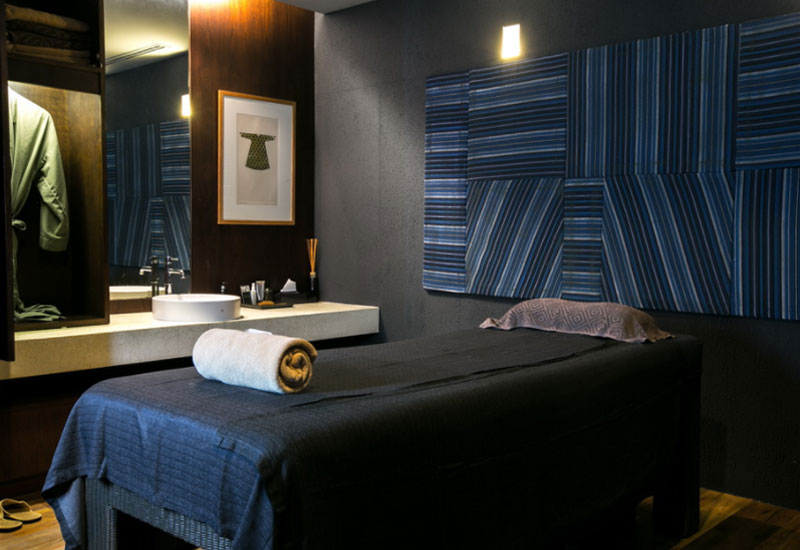 We love being pampered on vacation, but besides that, you know a stay in Bangkok isn't complete without one of its famous Thai massages. Thann (on Emporium's fifth floor) offers a comprehensive spa menu, from which you can choose depending on how much time you have, and which parts of your body you'd like to focus on. That's everything from massage therapy to healing stone massages and facials… take your time, skip the movie if you must!
6.30 pm: Dinner at Helix Quartier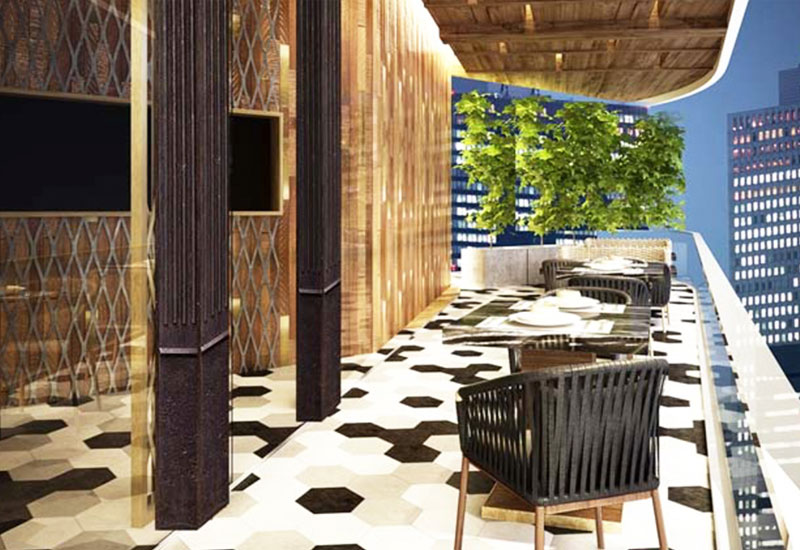 Having explored The Waterfall earlier in the day, we headed to The Helix to check out the dinner fare and were not disappointed. F&B outlets take up the top three floors, designed in a spiral (hence the name) that allows you to just keep walking until you settle on a cuisine. Thai hot pot at Pot Ministry (8F) warmed our souls with a selection of fresh seafood cooked in broth of choice. Reserve a spot outside if you fancy dinner with a view.
8.00 pm: Stand-up show at Comedy Club Bangkok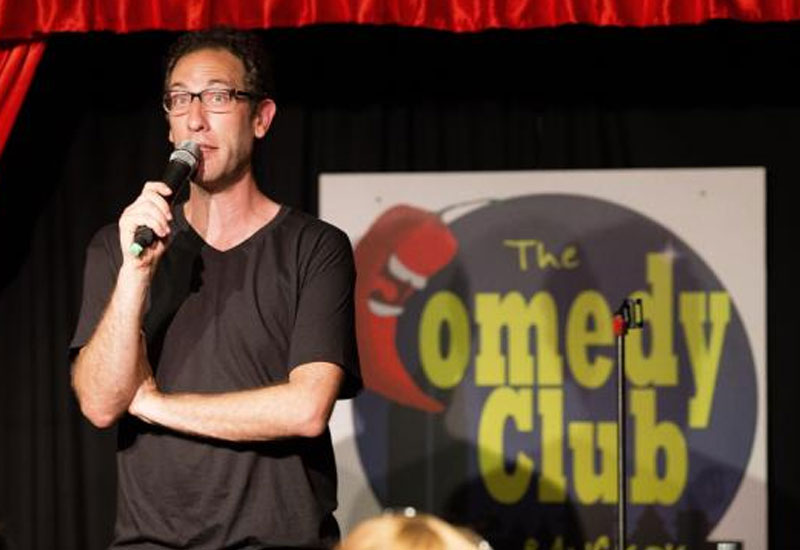 Bangkok holds endless possibilities by night, but keeping distance in mind, why not check out its comedy scene? Five minutes away from Emporium Suites is Comedy Club Bangkok, where performers from all around the world take the tiny stage. We mean it – the club really lends to that community feel, so if you're not a fan of small spaces, don't stick around too long after the show.
10.00 pm: Hunt for Bangkok's secret/craft bars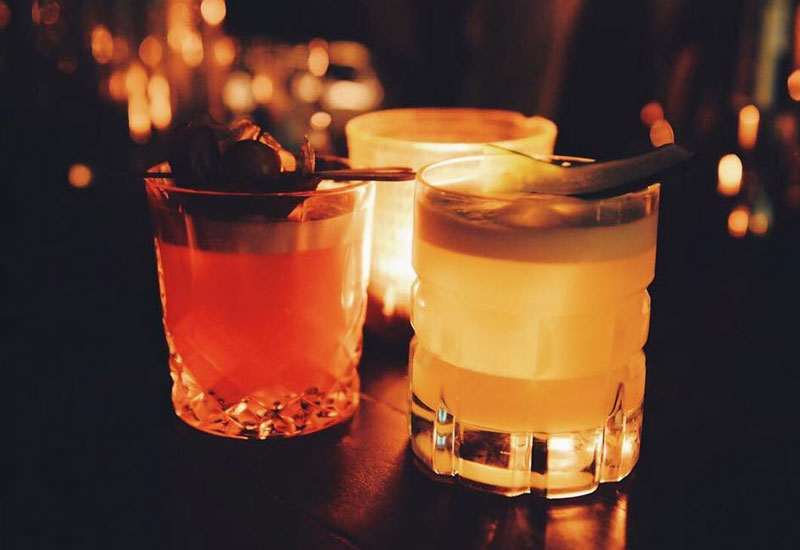 The beauty of this city is that it's great to explore alone, with family, a group of friends, or even other journalists on your media trip. Of course, it's even better when you're hunting for the best bars! Check out Hair of the Dog nearby for craft beers, or hop in a cab (or party van with neon interior lighting – only in Bangkok) to Sukhumvit 55, home to two speakeasies with different vibes. There's Rabbit Hole for an upbeat scene, or J.Boroski for something slightly subdued but no less interesting.
We walked a few streets before chancing upon the latter spot, the brainchild of renowned mixologist Joseph Boroski and bar designer Ashley Sutton. Mysterious as it is artsy, you'll find two discreet stories decorated with Thai spiders, butterflies, and even a peacock – so there's lots to talk about while sipping on that special cocktail, backed by a classic rock selection. Don't expect to find your regular mixes here, either. Tell the waiter how you like your poison and let J.Boroski's mixologist do the rest.