One of my personal guilty pleasures is tucking into a good film centred around food. Honestly, who can really call themselves a foodie if they haven't watched at least a handful of food films? There's just something very profound and heartwarming about watching the passion behind cooking, eating, and appreciating a really good meal that just sets the soul aflame (in a good way). The only downside to food films is that they're impossible to get through or even love when you're hungry, or have just eaten your tenth instant noodles for the week. Here are 15 food films that are perfect for foodies, where the power of food is the star of the show, rather than just background props for actors to pretend eating.
Chef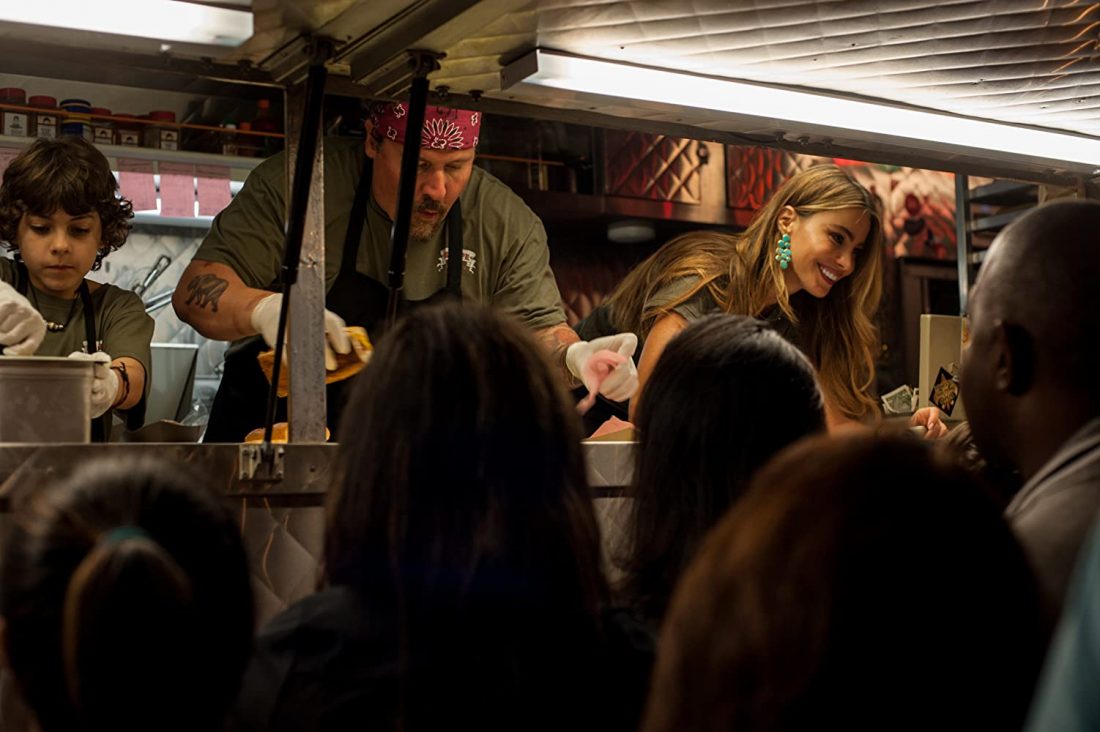 Jon Favreau creates a visually stunning, soulful, whimsical and truly appetising film in Chef. Aside from writing, directing, and co-producing this film, he also stars as the main character, chef Carl Casper, who reignites his passion for good food after leaving a Los Angeles restaurant run by Dustin Hoffman that's been suffering a creative rut. He then opens a food truck selling Cuban food with his sous chef Martin, and son Percy as their social media executive. Favreau worked with famous food truck owner and chef Roy Choi in producing this film, with the latter overseeing the menus and food preparation for the film, as to make sure that the cooking scenes and kitchen environment was as accurate as possible. Chef is not only a film you should never watch while hungry (the food shots alone are reason enough honestly), it's also packed with heartwarming, feel-good vibes that highlight the passion and happiness that surrounds truly good food (and an amazing soundtrack to boot).
Ratatouille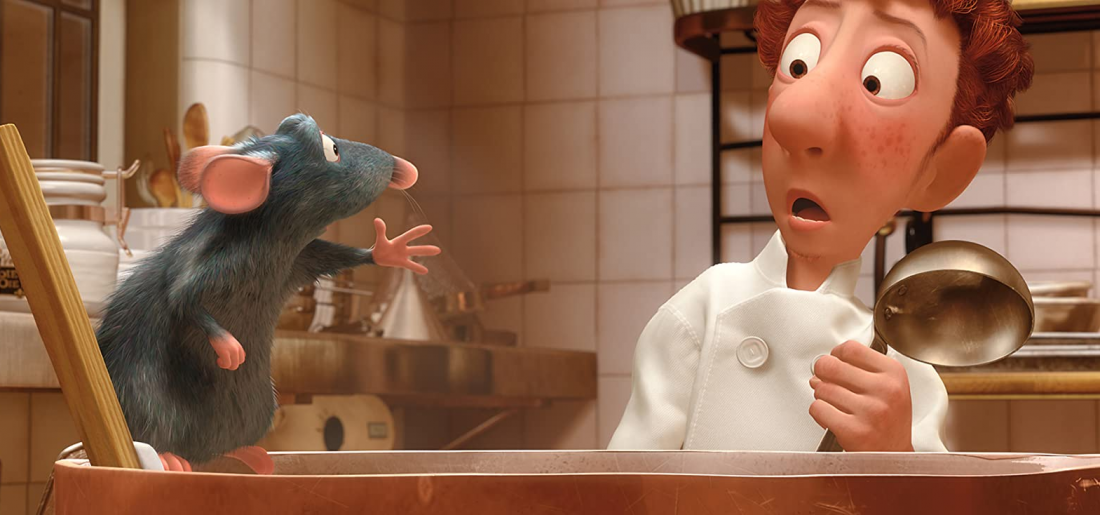 Don't let anyone chastise you about watching an animated film about a rat pursuing his dreams of a chef, you don't need that sort of negativity in your life. The critically-acclaimed Pixar film Ratatouille is undoubtedly one of the best films about cooking and food appreciation ever made (that even appeals to all ages). It's got passion, heart, a stereotype-shattering female character, and scrumptious food. Ratatouille beautifully illustrates how people should pursue their passions no matter their roots (anyone can cook!), as well as drawing attention to the inspiring hard work and artistry that goes behind creating truly amazing food.
Big Night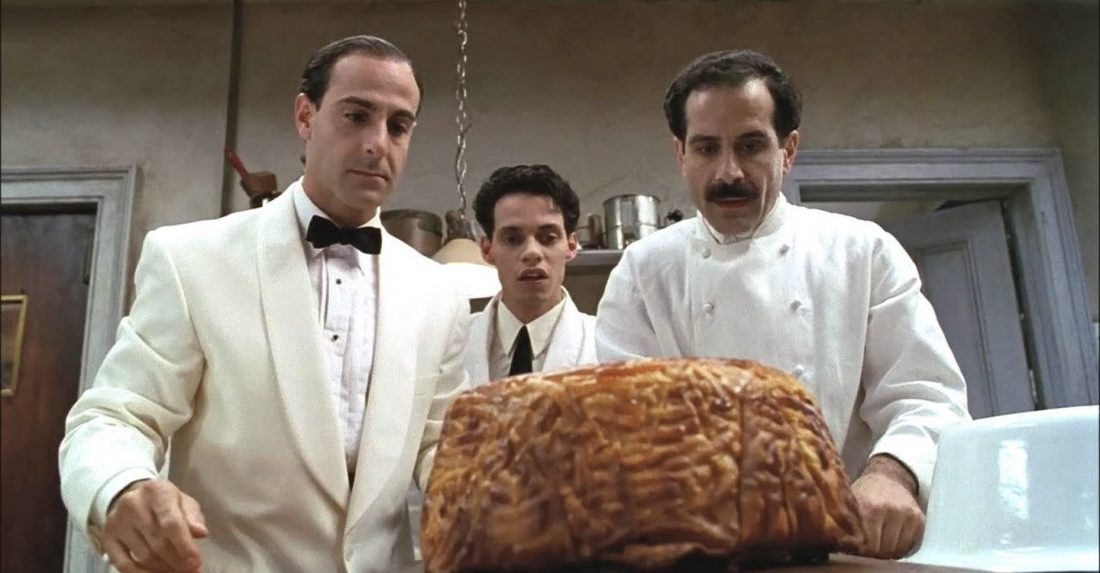 Stanley Tucci marked his directional debut with this iconic food film, Big Night. It tells the story about two brothers from Italy who seek to open a restaurant in New Jersey. Here, you get a glimpse into the struggle of people not liking the authentic food that's native to your homeland. The film is probably most memorable for the incredible Timpano, the true star of the film, but should also be revered for its take on the relationship between siblings, as well as mouthwatering food shots.
Mostly Martha

Before its American remake titled No Reservations starring Catherine Zeta Jones and Aaron Eckhart, there was Mostly Martha. Chef Martha Klein is the headstrong "undisputed supreme ruler" of her kitchen, and hat's off to those brave and bold enough to criticise her fine cooking. Her life single-mindedly revolves around her kitchen and her cooking, to the point where she is literally ordered to take therapy (where she also only talks about her work). When tragedy leaves her as legal guardian of her 8-year-old niece, her entire life is thrown into disarray – until an Italian sous chef arrives to lighten the mood and disrupt her kitchen. Mostly Martha shows that though sometimes it's not all about control and fancy cooking, and that we just need to kick back and indulge with a big bowl of spaghetti. You'll need to watch the movie for the rest of that inspirational message. 
Tampopo

There's nothing like a piping hot bowl of indulgent ramen on a rainy day, or any day in fact. Tampopo is a classic, comedic film that tells the tale of two truck drivers who help a struggling ramen shop make better ramen. The film is heavily influenced by spaghetti westerns, reflecting stereotypical themes, characters, music, and even camera set-ups. However, the film is a classic in the world of food films for a reason, and it celebrates food wonderfully and its influence on Japanese culture.
Julie and Julia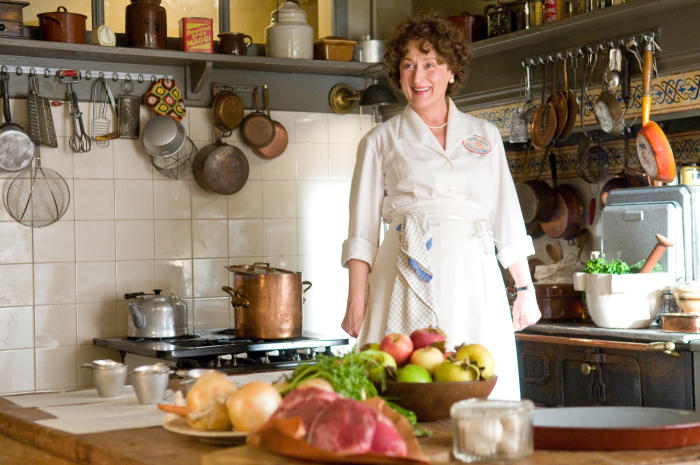 Even if you're just watching this film to see how Meryl Streep brings the late Julia Child back to life, Julie and Julia is a charming film about one woman's wish to become a fabulous cook, and another in a quest to cook every single recipe in Julia Child's cookbook in one year. This film talks about the accomplishments of two women, their struggles in achieving their goals, and the food they both produced. It's also a peek into the life of the whimsical Julia Child, who was an American revolutionary in home cooking.
Jiro Dreams of Sushi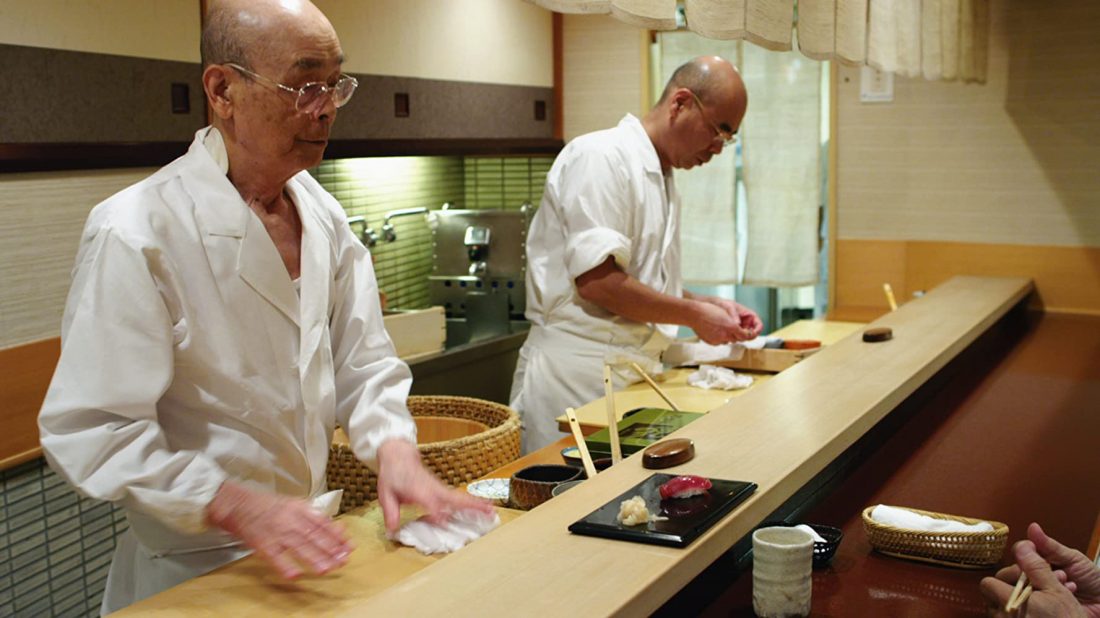 If you're looking for serious passion and drive, look no further than Jiro Dreams of Sushi. This beautifully shot documentary perfectly captures the art of kaizen – the pursuit of perfection – by master sushi chef Jiro Ono. It greatly focuses on his dedication to the fine art of sushi-making and how it is passed down to his sons, as well as how he, even at age 85 when this movie was filmed, is unwavering in his quest to create truly incredible, unforgettable sushi. Known as the greatest sushi chef alive, this film is an absolute essential if you love sushi or watching a master craftsman at his work. Out of all the food films, this one is definitely one of the most technical. 
The Lunchbox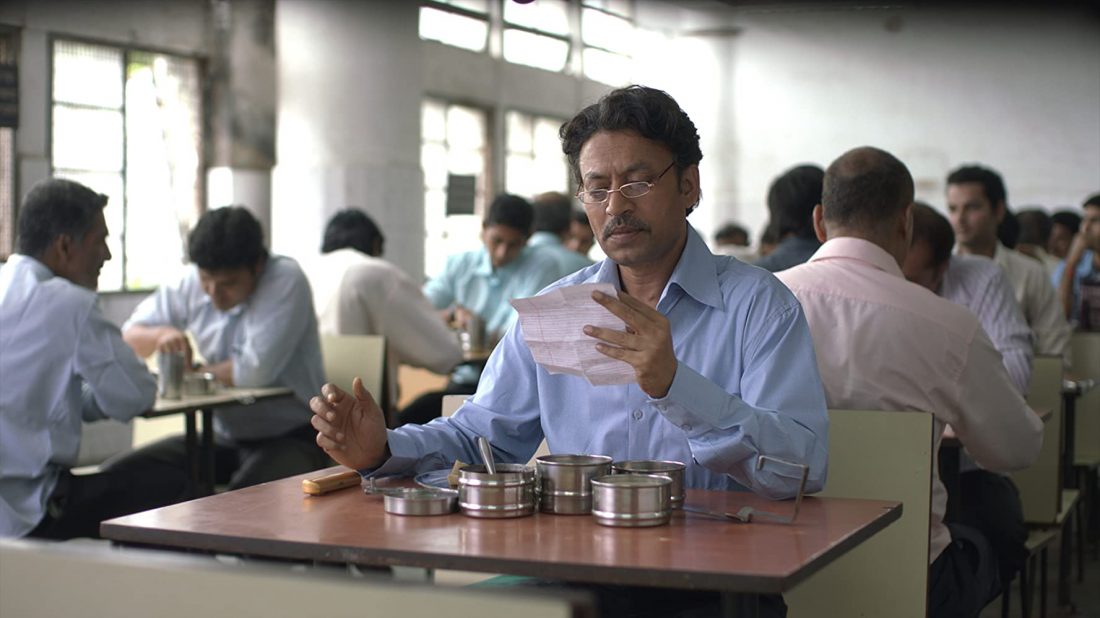 In honour of the late Irrfan Khan, of course we must include The Lunchbox. If you're a fan of the complexity and punchiness of Indian cuisine, this should definitely make it on your watch list. Irrfan Khan plays a widower who accidentally receives a neglected housewife's notes to her husband, which are usually placed in lunchboxes delivered to the latter. This eventually leads to a long distance exchange, where Khan's character and the housewife go in-depth into each other's lives and rediscovering the magic of love – with some scrumptious meals on the side of course.
Eat Drink Man Woman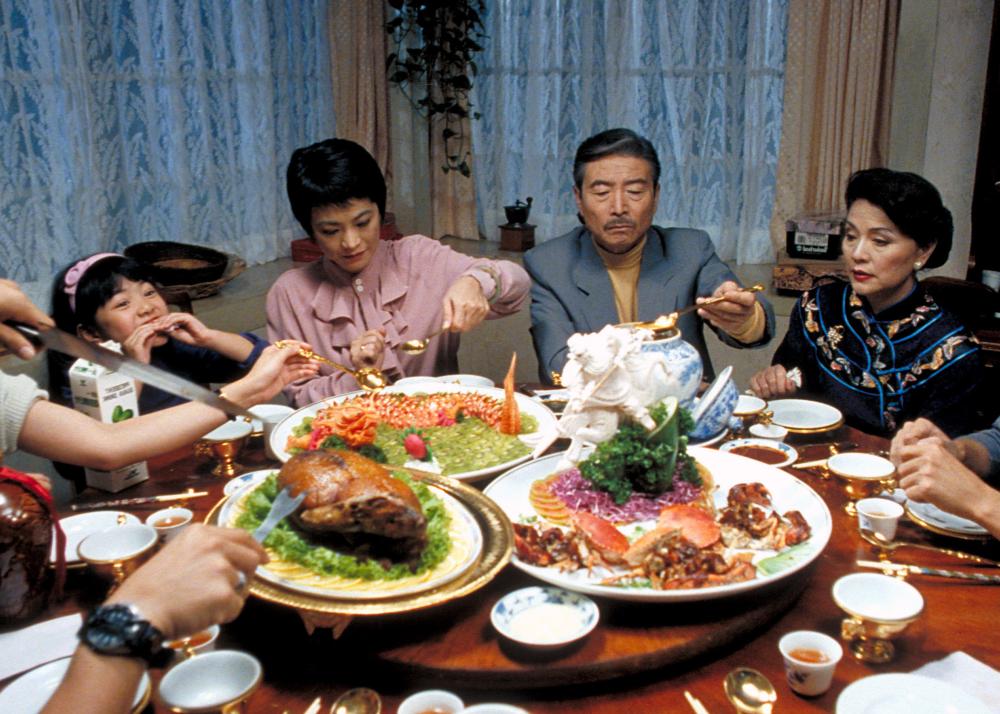 Among many of Ang Lee's cinematic marvels, Eat Drink Man Woman is a film that once again shows how food can be the glue that holds families together. The 1994 comedy-drama takes place in Taipei, where a father and his three daughters gather once a week to enjoy a sumptuous meal together. The film tells the stories of each family member, illustrating how they have moved away from cultural rules and norms without losing their family traditions. You get to savour the gorgeous cooking sequences in the film which brings to light Taiwan's unique dishes and cooking techniques.
Babette's Feast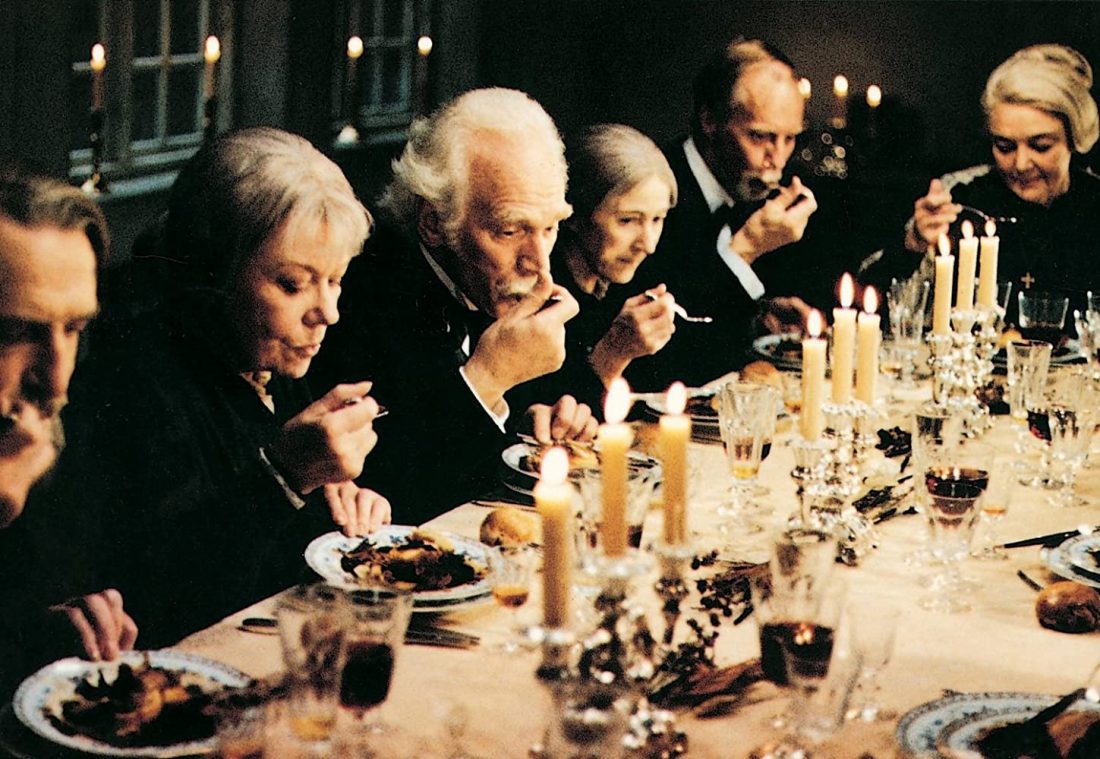 There's something about the incredible feat that is the meal in Danish film Babette's Feast. The film builds on the magic of food and its power to bring people together during difficult times. It's also a story about people and faith, with a focus on a family whose tumultuous past becomes a mere story in history as the meal acts as food for the appetite and the soul. Fun fact: Babette's Feast was the first film from Denmark to bag an Oscar award for Best Foreign Language Film.
The Ramen Girl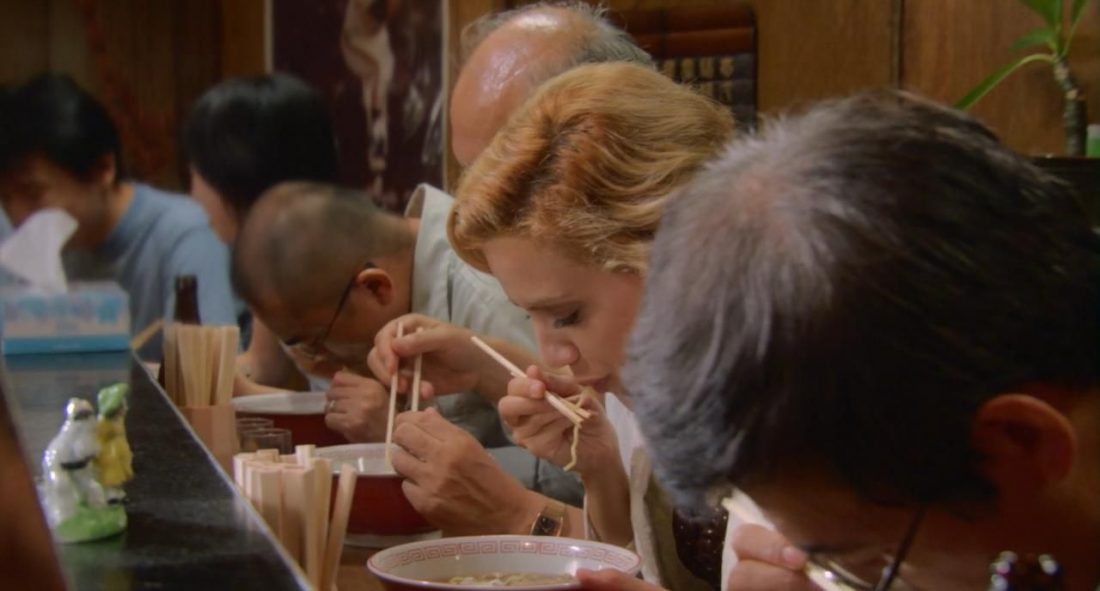 Though The Ramen Girl brings a pretty predictable storyline to the dinner table, it does have its own merits and the heart for it to make it to this list. The late Brittany Murphy stars as Abby, an American girl – a stereotypical ditzy blonde – who moves to Tokyo to be with her boyfriend. When tragedy strikes the romance, Abby turns to a humble bowl of ramen, and eventually sets off on a quest with a stubborn and proud Japanese chef to learn how to cook ramen. It is then when she realises that it's not just (very) hard work that's needed to create a good serving of ramen, but also heart.
The Founder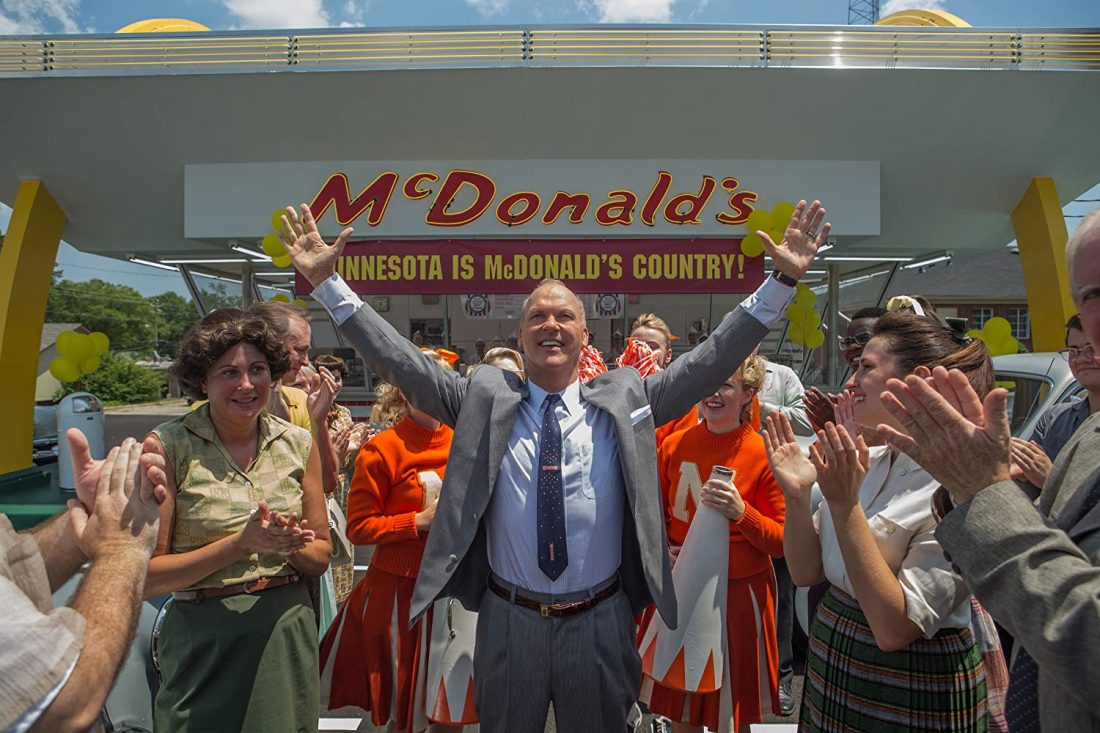 If you've ever been interested in the history of McDonald's, then you need to check out The Founder. Michael Keaton stars in this film as Ray Kroc, the man who brought a small hamburger restaurant across the American nation – while putting the original owners on the sidelines. The Founder doesn't just explore the history of everyone's favourite fast food giant, it's also a humorous depiction of a cautionary tale. It tells us no matter how great of a success can stem from one's ambition and greed, it often costs the relationships we have with other people.
Waitress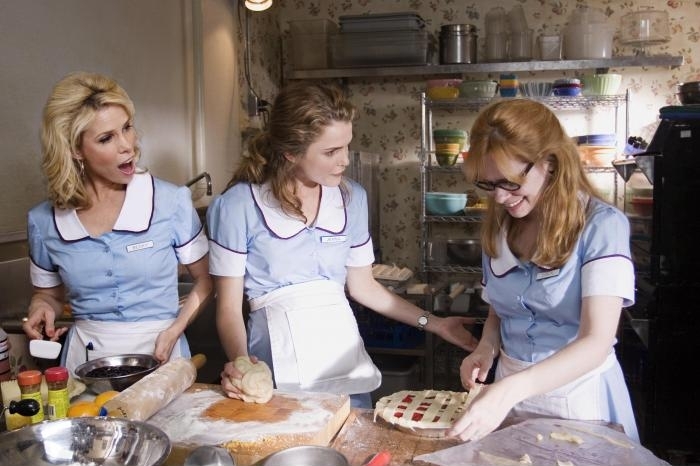 We promise you – after watching Waitress at least once and you'll be craving some homemade or diner-style pie. Keri Russell plays the charming Jenna, who's stuck in an awful marriage, working in a small town diner and dreaming of an escape to a better life. This film has a heartwarming story about how food can be a blissful escape even from the most dire of situations baked into its heart, with dreamy cooking scenes and grounded whimsy as the final topping.
Soul Food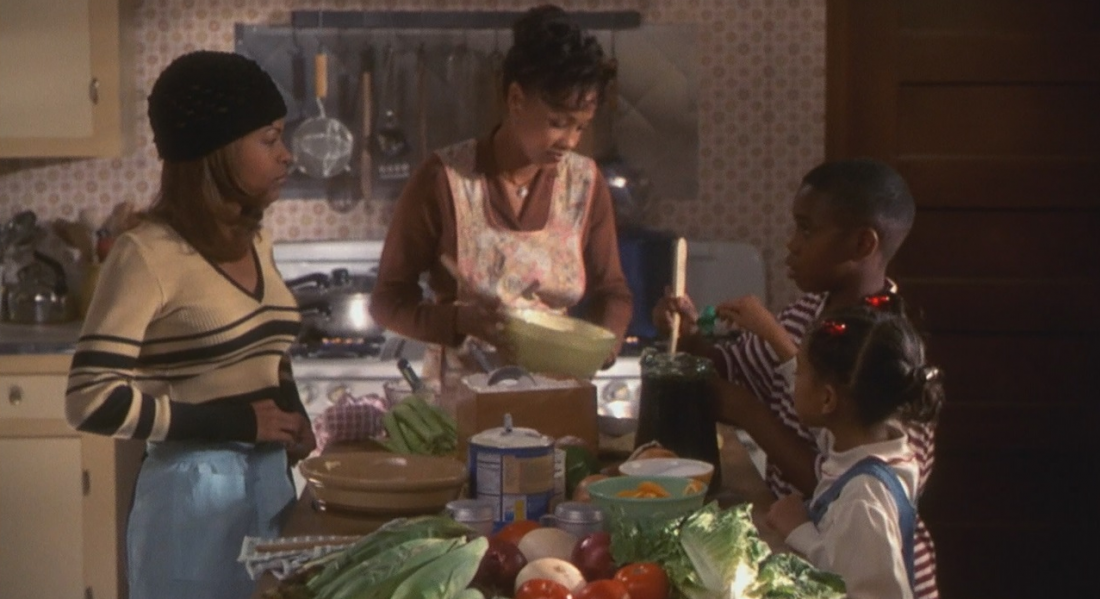 If there's something that can bring people from all walks of live together, it's food. This is clearly shown in the film Soul Food, as it wonderfully showcases the importance of food in a household (no matter how topsy turvy), and how it's used to celebrate traditions and remembering those we love. In the film, a family that had fallen apart is brought back together by a special Sunday dinner.
The Hundred-Foot Journey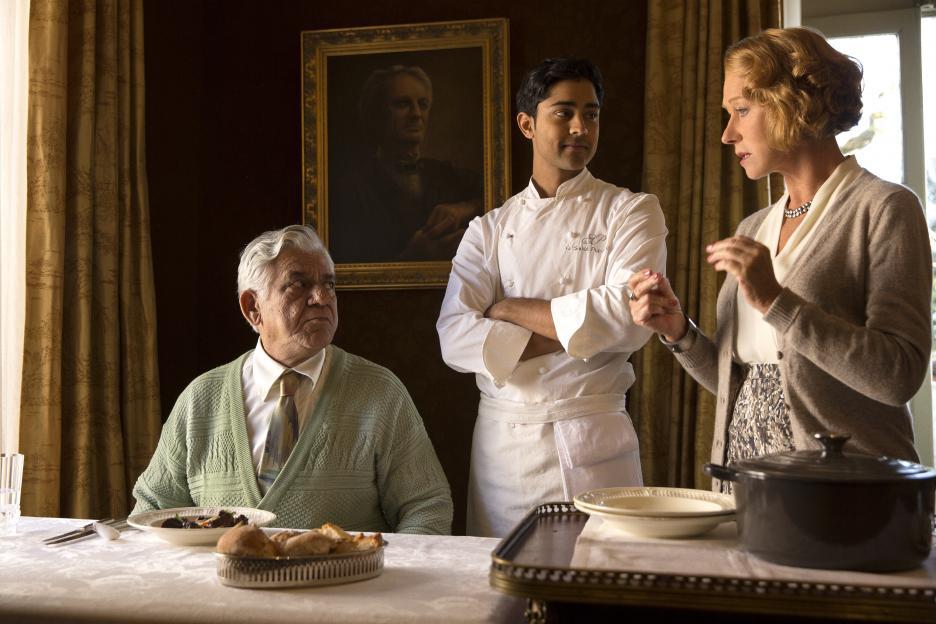 Two vastly different cultures and cuisine clash in The Hundred-Foot Journey, but come together from a shared love of truly good food. Dame Helen Mirren plays your typically traditional French chef who is flabbergasted when a family from Indian opens their own family restaurant a hundred feet opposite her own Michelin-starred establishment. She eventually forms a friendly rivalry with her spicier, bolder competition, and even takes the family's son and head chef under her wing to help him flourish in the competitive world of haute cuisine. Here we see how food can even bring different cultures together, how one should break away from the confines of rigid tradition once in a while, and to know when to come home to something that's simply delicious.
Photos: IMDB