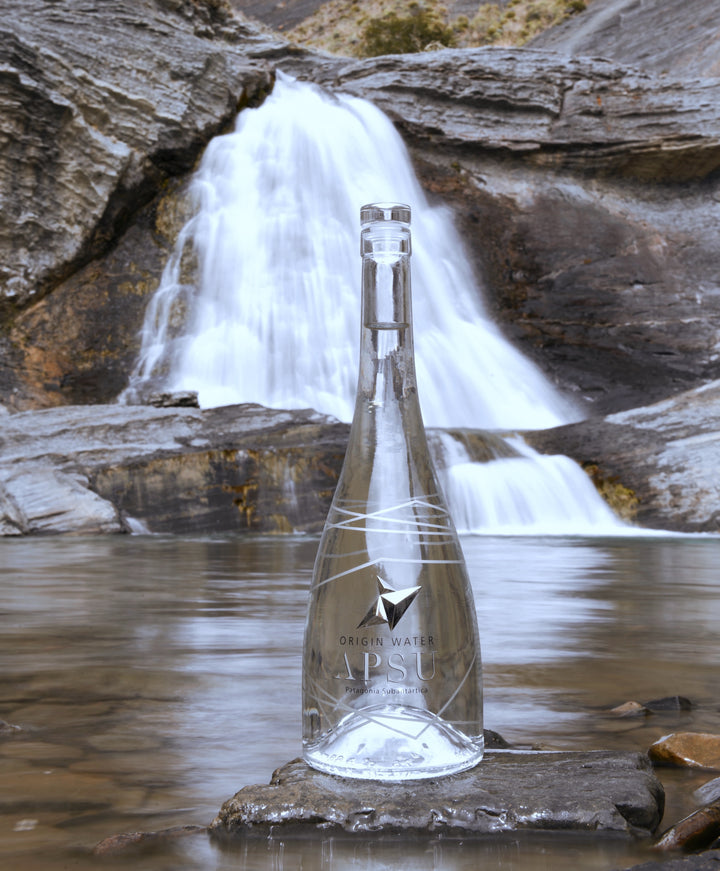 For most, hydration is more a necessity than a luxury good. Not in the case of the APSU Origin Water from Patagonia, which is sold by the bottle to discerning water connoisseurs for a cool US$140, or about RM590 each.
Only bottled in a limited quantity, the luxury water was harvested from the depths of Patagonia, near the tip of South America. To obtain the exclusive H2O, a mobile system is used to select remote flows of glacier water which originate from the Gran Campo Nevado in Subantarctic Chilean regions. The water is then collected in the Skyring Sound before it flows out into the Pacific Ocean.
View this post on Instagram
Prior to finding this rare, ultra-low mineral water, the team behind APSU had spent years searching the wild, inhospitable habitats of Patagonia for sources of extraordinary water that standard bottling procedures couldn't provide.
Founded by three entrepreneurs from Chile's Magallanes region, the company's main mission is to harvest exquisitely fine artisanal waters in small volumes, so that the production process is environmentally-friendly and sustainable enough to leave no footprint. Additionally, funds raised will go towards research, preservation and rehabilitation projects in the Magallanes and Chilean Antarctic region.
View this post on Instagram
Last week, the luxury water brand was on the receiving end of a wave of interest, thanks to the much talked-about opening of Britain's first dedicated water store, Fine Liquids in Fulham. Among the thirst-quenching options available in the shop, the $140 APSU Origin Water sat comfortably at the top rungs of the price range, its luxurious existence garnering disbelief from internet users around the country.  
In 2021, APSU was recognised as a member of the Fine Water Society and awarded two silver medals at the Fine Water Awards for taste and design.
For more information, visit apsuwaters.com