It's the most wonderful time of the year and we're hoping to make it even better for 12 lucky readers with our 12 Days of Christmas Giveaway!
From now until Christmas Eve, stand a chance to win a gift every day. You only have 24 hours to submit your entry before the window closes. If one of the days wasn't your lucky one, come back tomorrow to try again for a new gift!
ZCOVA Astrid Necklace
This Christmas, we're partnering with ZCOVA to giftaway their Astrid Necklace worth RM 1,499 which is a meaningful gift that represents a sparkle of hope and a showcase of style. With a pendant shaped like a star or maybe even a snowflake, depending on how you view it, this cluster necklace with 0.4 CTW diamonds comes in a stunning and shimmering 18k white gold setting and 16 inches of chain. 
Because of its contemporary, minimalistic, and stylish design, this piece of fine jewellery is a lovely prize to receive. It's perfect for everyday wear because it looks good with both casual and formal attire. This significant gift is elegant and feminine, perfect for moms, sisters, partners, or even as a special treat for oneself. ZCOVA also offers dual-certified (GIA and GemEx) mined diamonds, IGI-certified lab-grown diamonds, ICL-certified gemstones and fine jewellery that you can buy for your loved ones.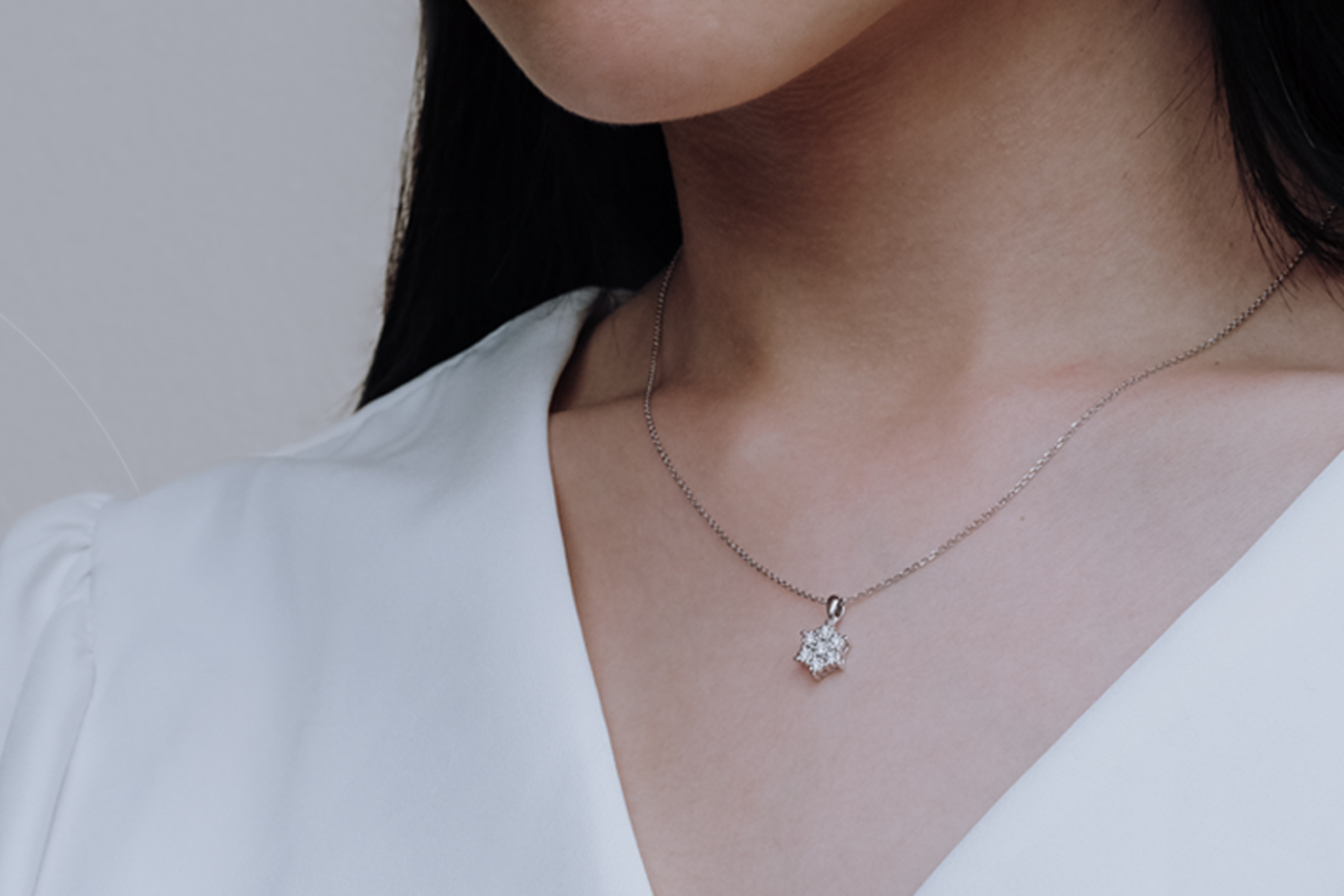 To be in the running to win the ZCOVA Astrid Necklace, simply complete the following steps.
1. Follow ZCOVA on Instagram and Like them on Facebook
2. Follow @firstclassemalaysia on Instagram and Like us on Facebook
3. Subscribe to The FirstClasse Edit
4. Like and share the post on Instagram Stories and tag two of your friends and @firstclassemalaysia.
Answer the question below:
[This giveaway has ended]
This giveaway is open for only 24 hours from 12.00am on 19 December 2022 to 12.00am on 20 December 2022. Good luck!
– This giveaway is open to readers residing in Malaysia except for employees and family members of FirstClasse Malaysia.
– Your social media account has to be set to public.
– Participants may enter a submission for all 12 different days. However, only one participant will be considered for one prize.
– Please leave us with a working email at which we can reach you. The prize will go to the next participant should the selected winner fail to respond within 48 hours.
– FirstClasse Malaysia reserves the right to change the rules & regulations without prior notice.