Literal English translations include crocodile bubbles and duck droppings.
Counting down the days to Hari Raya is always exciting – we can look forward to wearing our new baju raya, balik kampung to meet up with old and new relatives, and of course, eat to our heart's content at all the kenduri-kendara (open houses).
One food (or should we say dessert?) that's popular at Raya gatherings is our traditional Malaysian kuih. And we're not just talking about the usual types you can buy from some supermarkets such as kuih dadar, kuih seri muka  and onde-onde; there are a lot more options than we can count with our hands and feet combined.
Here are 10 Malaysian kuih with bizarre animal-inspired names that you should try with your loved ones this Raya – literal English translations included.
Kuih ulat bulu (caterpillar snack)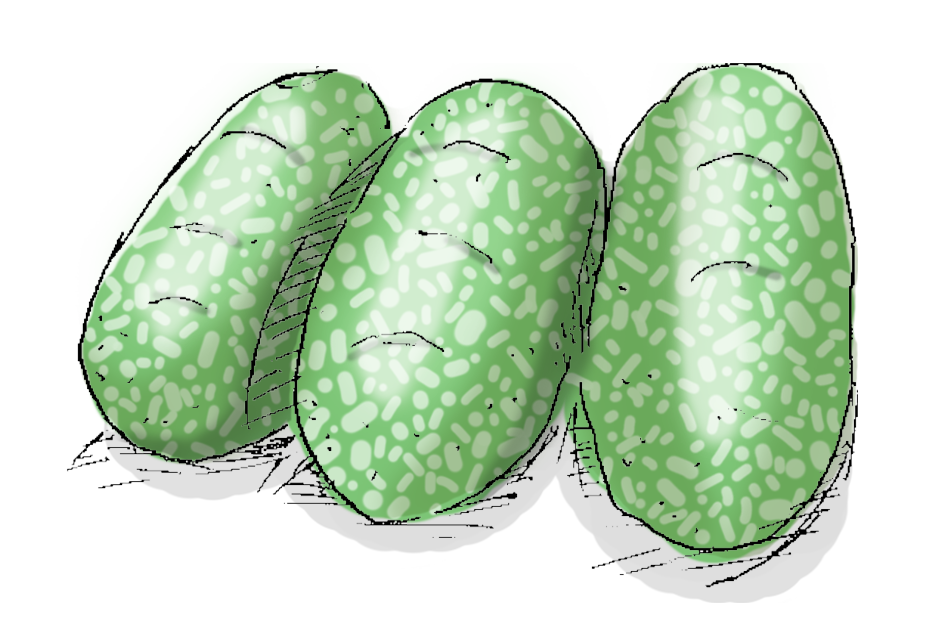 It's not difficult to guess why this kuih is named after a caterpillar. Green, plump and shaped like the insect's body, the semblance is obvious. Some may mistake it for the more popular onde-onde, but the two are made slightly differently. Whereas onde-onde is filled with palm sugar and coated with grated coconut, kuih ulat bulu is traditionally filled with either coconut or red beans and coated with sugar (some recipes may differ).
Kuih tahi itik (duck droppings snack)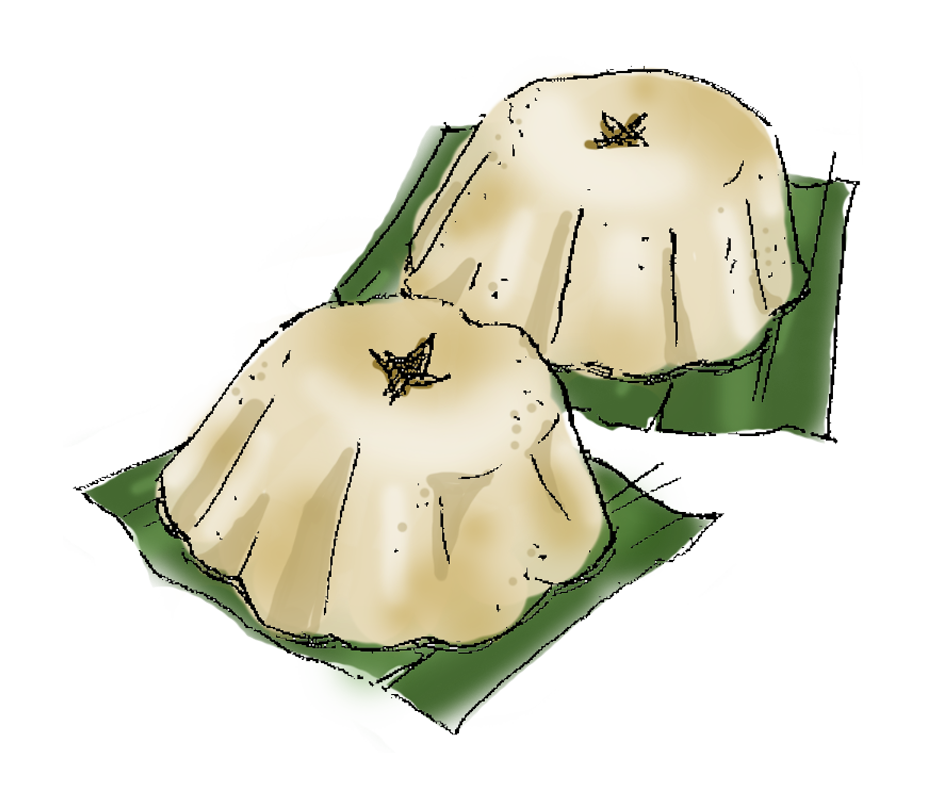 Naming a food after animal droppings probably isn't the best idea, but don't let that deter you from trying this sweet snack. The name comes from its yellowish hue and shape that resembles a duck's droppings. Another reason behind that is because it is made with leftover ingredients, namely egg whites, after making kuih jala emas (golden net), which uses egg yolks. The egg whites are mixed into a pot of coconut milk, sugar, glutinous rice flour and rice flour little by little until it takes form.
Cucur kodok/cekodok (toad fritters)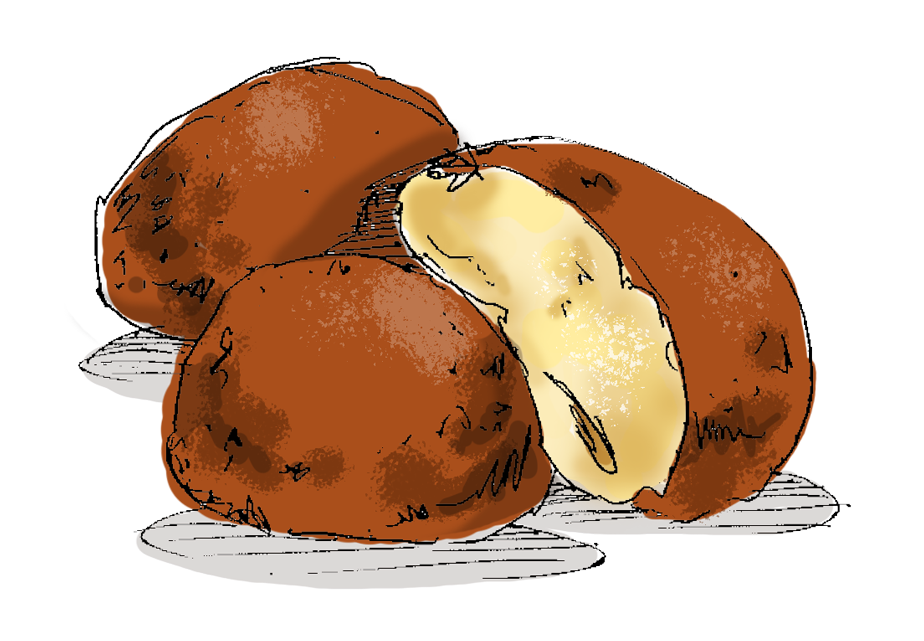 Though more commonly called cekodok, this local-favourite sweet and savoury snack is also known as cucur kodok or cucur pisang. It's relatively easy to make, so you can find at a stall by the roadside or even make it at your kampung for your relatives. All you need is a wok of hot oil and a bunch of bananas – mashed and shaped into round balls, then dipped into a batter of flour, milk and baking powder – and deep fry away. Don't fret if the crust turns out uneven, that's why it's named after a toad after all!
Badak berendam (soaking hippopotamus)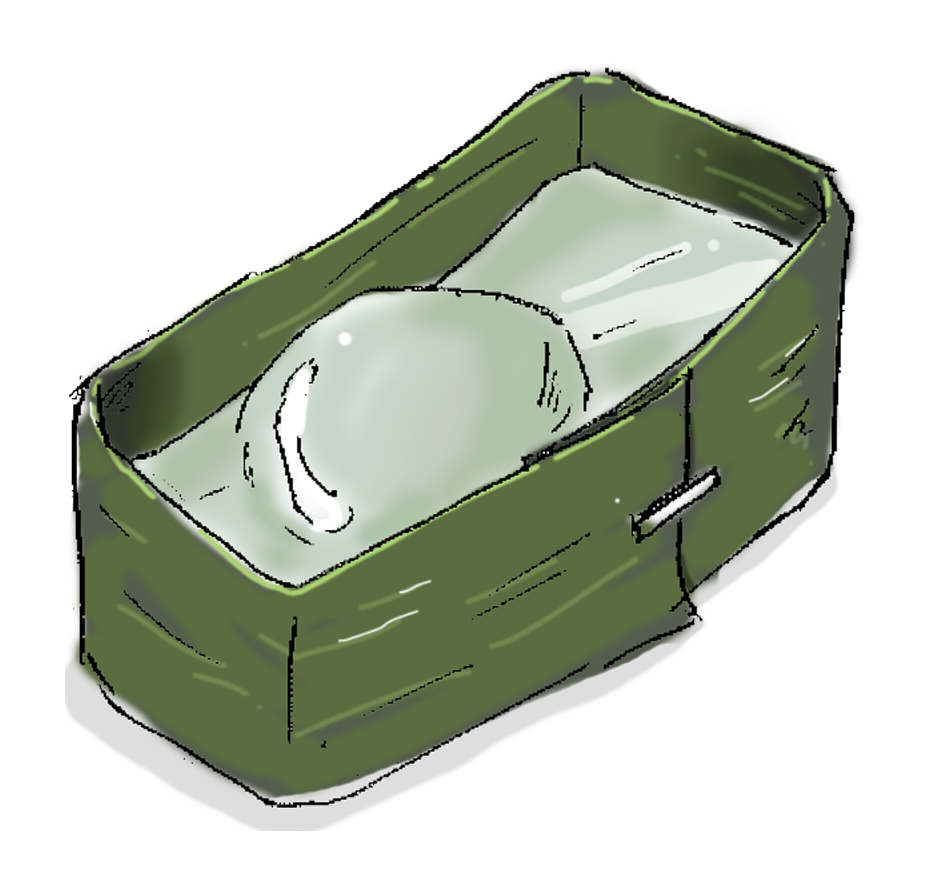 This kuih is quite the picture of a hippo soaking in the river, hence the name. The "hippo" of this delicacy is made of glutinous rice flour with coconut filling, while the "river" is rich pandan coconut milk. It can be served in a bowl or in a pandan leaf 'box' – either way is sure to satisfy a sweet tooth.
Kuih siput (snail snack)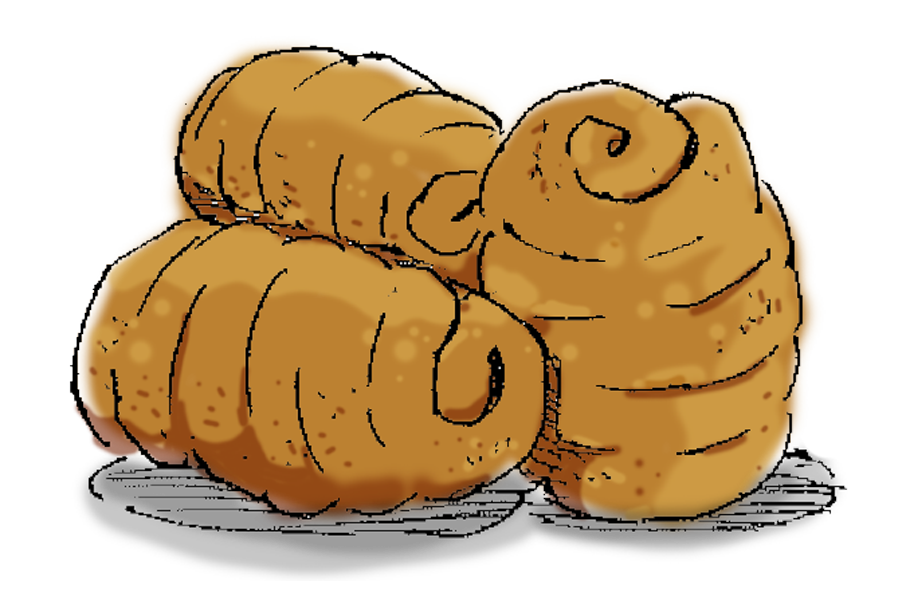 While many of the kuih in this list are of the sweet variety, kuih siput is one for those who prefer something more savoury. Spiral-shaped like a snail's shell, this snack can prove as addictive as your favourite crackers. The dough is flavoured with a variety of spices such as cumin, chilli, fennels and dried shrimp, then deep-fried for a crispy, spicy kick.
Gelembung buaya (crocodile bubbles)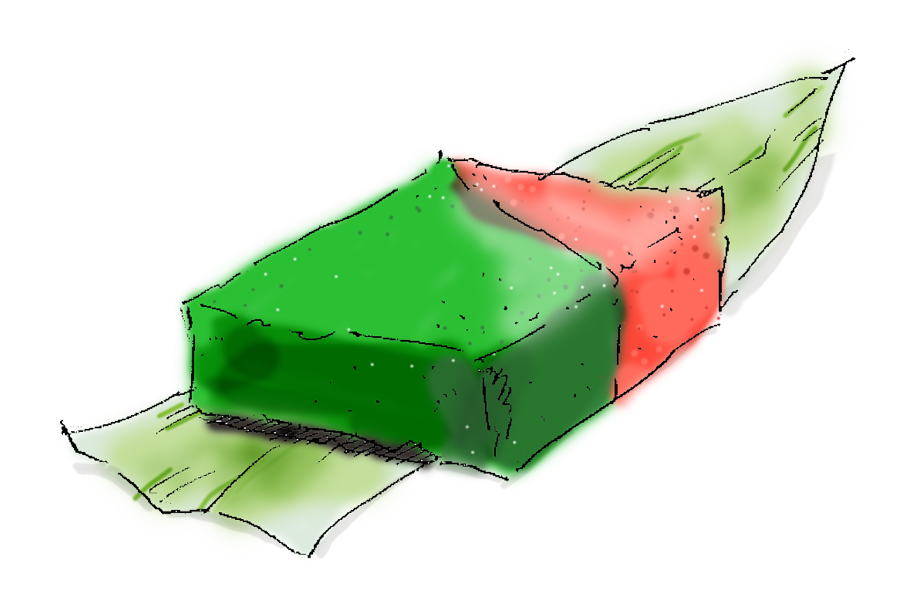 Nobody knows how its name came about, but it stuck. Often compared to dodol because of its sticky texture, this kuih is made from rice flour, coconut milk and gula Melaka. Both taste sweet, but what differentiates the gelembung buaya is its vibrant green and pink colours. Some speculate that this reflects the crocodile's body and tongue – well, we guess that sort of makes sense.
Cakar ayam (chicken scratch)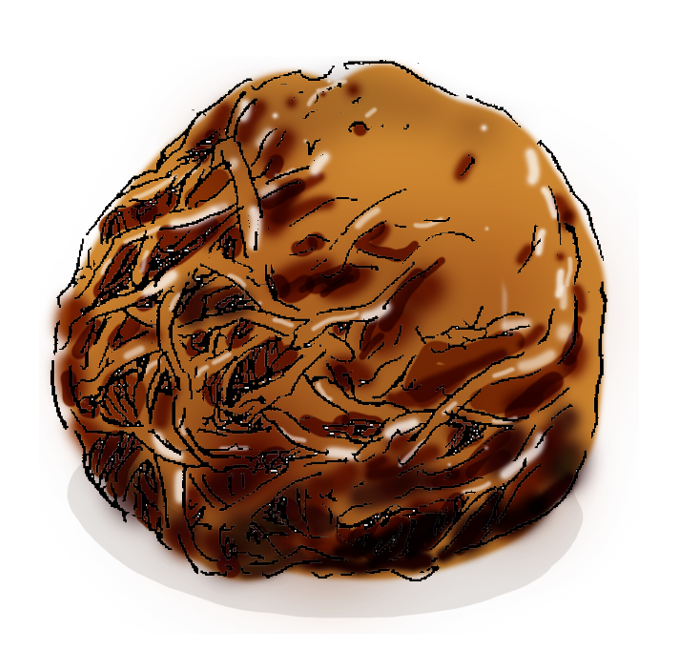 We don't know exactly what a chicken's scratch looks like, but given the Malay proverb which implies 'messy handwriting', it's probably really disordered. This kuih might give us a good idea, with its tangled shreds of sweet potatoes all mashed into one crispy snack. It is usually cooked with brown sugar and pandan leaves before being left to cool in a tin, which at least helps to give it a bit of shape.
Kuih tiram/lidah buaya (oyster/crocodile's tongue)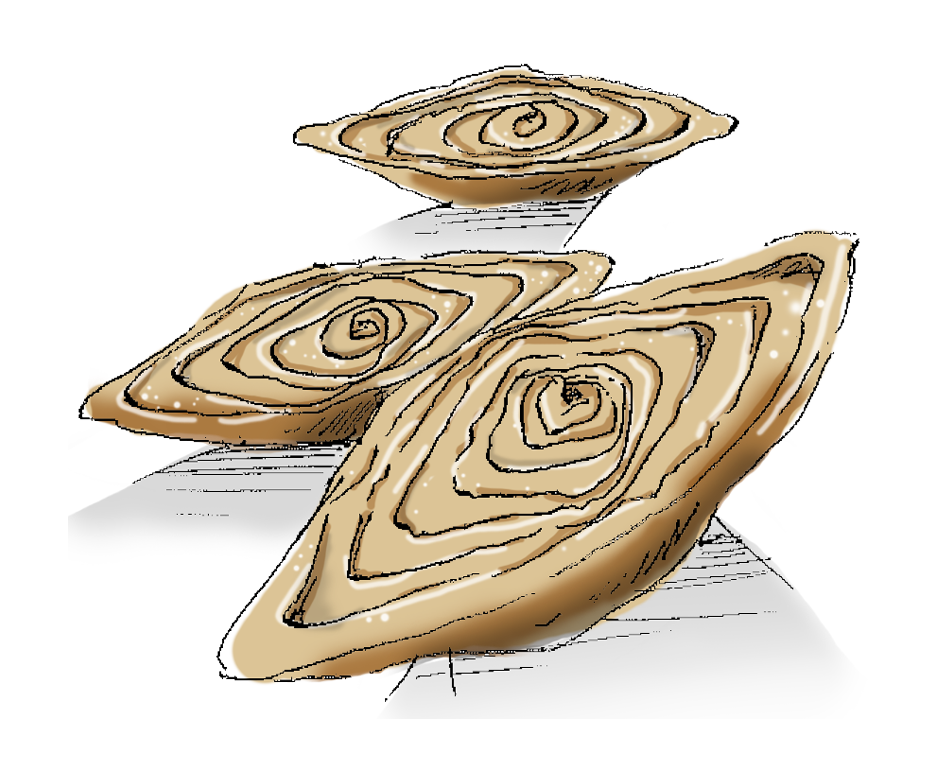 This kuih goes by several monikers, including kuih tiram (oyster snack), lidah buaya (crocodile's tongue), and kuih lidah (tongue snack, period). We think it's looks more identical to an oyster because of the swirl patterns in its middle, so we'll go with that. Popular in Sabah, it is made from wheat flour dough that is rolled into a spiral, then cut into pieces and flattened before deep-fried.
Kuih nagasari (dragon)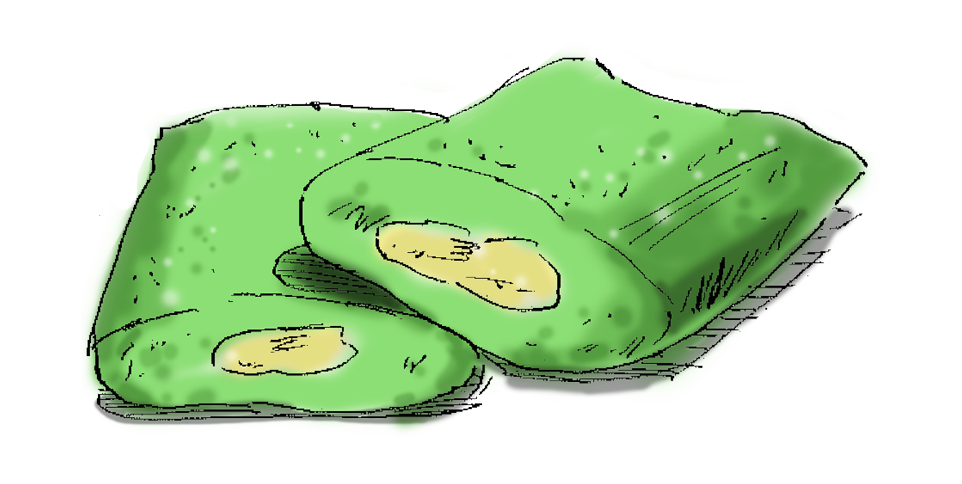 Known as lepat pisang's close cousin, this kuih is especially famous in Kelantan and Terengganu. We may have cheated a little bit here as the word "naga" means dragon in Malay, but the word "nagasari" actually refers to a type of plant which yields yellow flowers, from which the kuih's colours draw similarities. The kuih is made from a mixture of rice and corn flours, coconut milk and sugar, and filled with slices of banana. It is then wrapped in a banana leaf and steamed for a fragrant aroma.
Cucur badak (hippopotamus fritter)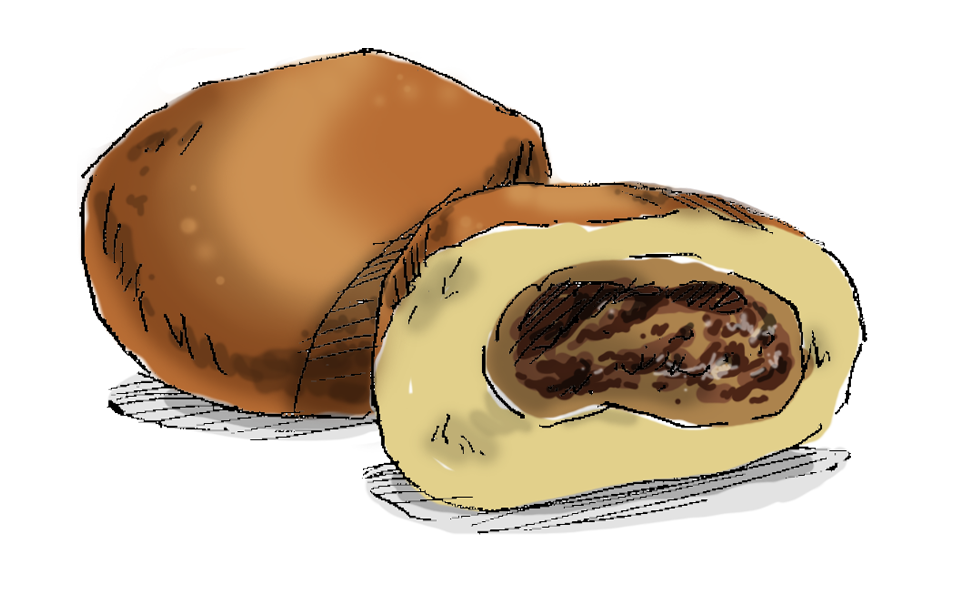 Like cucur kodok, this is a type of deep-fried fritter named after an animal because of its shape – round and plump like a hippo's body (in contrast to cekodok's smaller, more uneven form). Its skin is made from mashed sweet potato, while its fillings consist of prawn sambal paste mixed with grated coconut. Warning: it can be quite spicy, so do enjoy it with a drink at hand.
Illustrations: Gan Yew Chin