Many know mahjong as a game passed down from generation to generation in East Asian households. Players huddled around a square table with the loud shuffling of tiles are familiar sights and sounds in our cultures, especially during festive seasons and social gatherings.
To some, it's much more than a game. It's a representation of heritage; a social activity where business deals are made or ancestral anecdotes are relayed; or even an exercise in power play (see: Crazy Rich Asians). This is why mahjong sets make great gifts that transcend time, whether for your family, your mahjong mates, or yourself.
For those considering a serious investment to up their game, here are 8 of the most luxurious designer mahjong sets in the world today.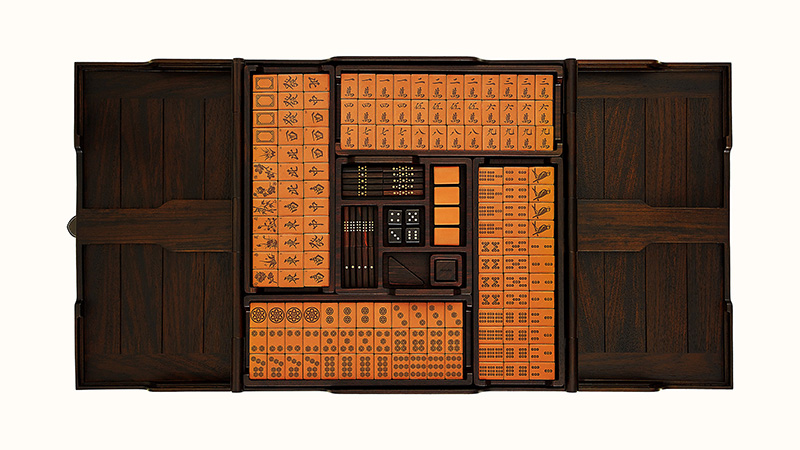 The French Maison launched the Birkin of mahjong last year when it unveiled the Helious Mahjong set. Priced at a whopping RM186,700, the set consists of 144 tiles printed in full calfskin leather and solid palisander wood, four dice and score-keeping sticks housed in a finely crafted wood case with leather handles. The orange-brown colour palette pays homage to the Maison's colours, whilst the materials ensure less clacking for a more elegant gameplay.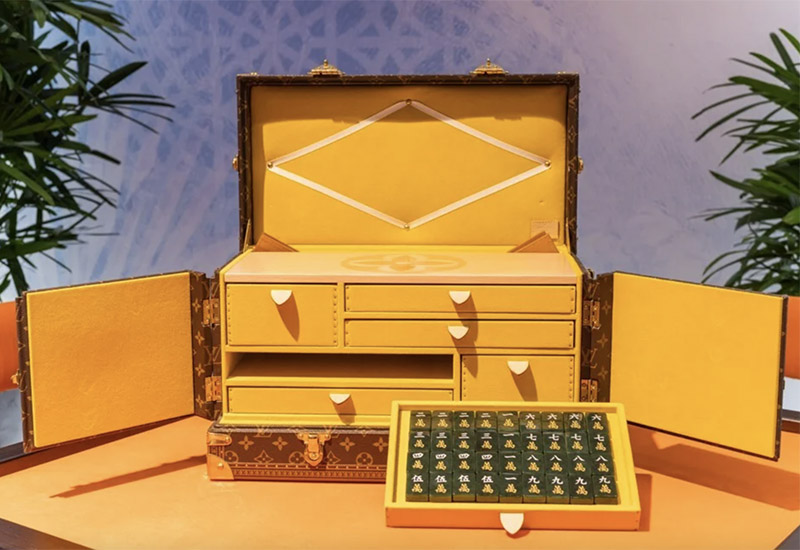 Not to be outdone by Hermes, Louis Vuitton unveiled its own take on the game at its Savoir Faire Universe showcase in Taiwan in October 2020. Unlike its previous mahjong sets, this limited-edition version features tiles made of jade, with characters engraved onto them. It comes in the brand's signature monogrammed leather trunk, with a US$82,000 (approximately RM337,000) price tag. Only 10 of these sets are available.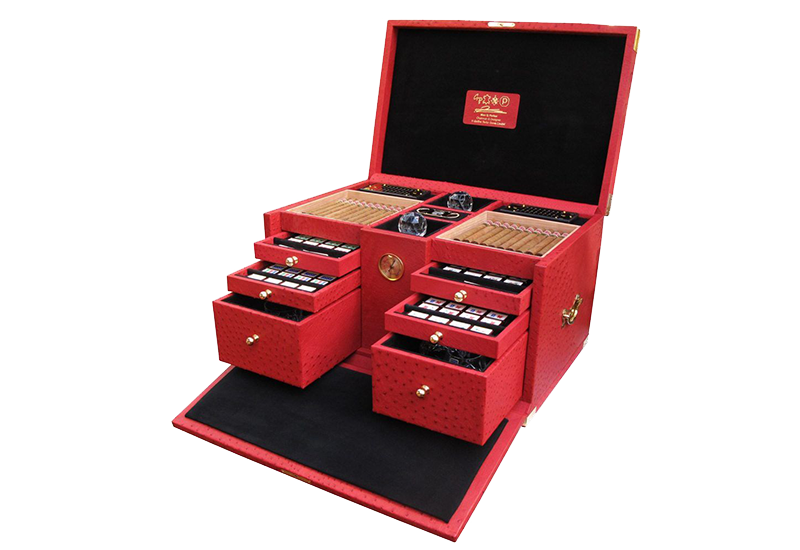 English luxury board games maker Geoffrey Parker worked with mahjong craftsman Liu Jun to craft a one-of-a-kind set made for extravagance. On top of the ox bone and bamboo hand-carved game tiles, the full set comes with crystal glasses, cigars and a decanter to enjoy a swig or smoke during your game. Alternatively, there's the option to purchase only the attache case. As for customisations, the leather and lock of the case can be tailored to a customer's colour preference, including the suede-lined, lift-out trays enclosed within.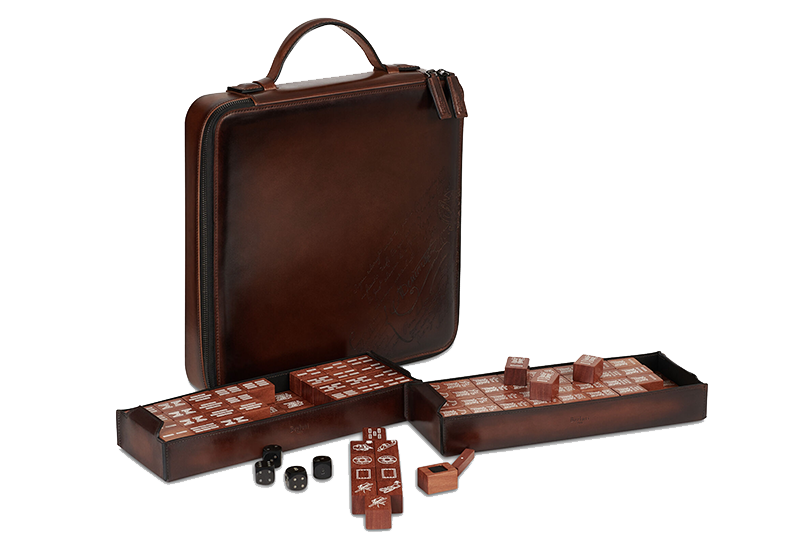 Leather and wood underscore Berluti's painstakingly crafted mahjong set, made in collaboration with Chinese designer Benwu Studio. The tiles are adorned with Chinese calligraphy in traditional ink and brush style, accompanied by four black dice and wooden scoring sticks. For convenience and portability, the set is housed in a portable clutch made from the brand's signature Venezia leather.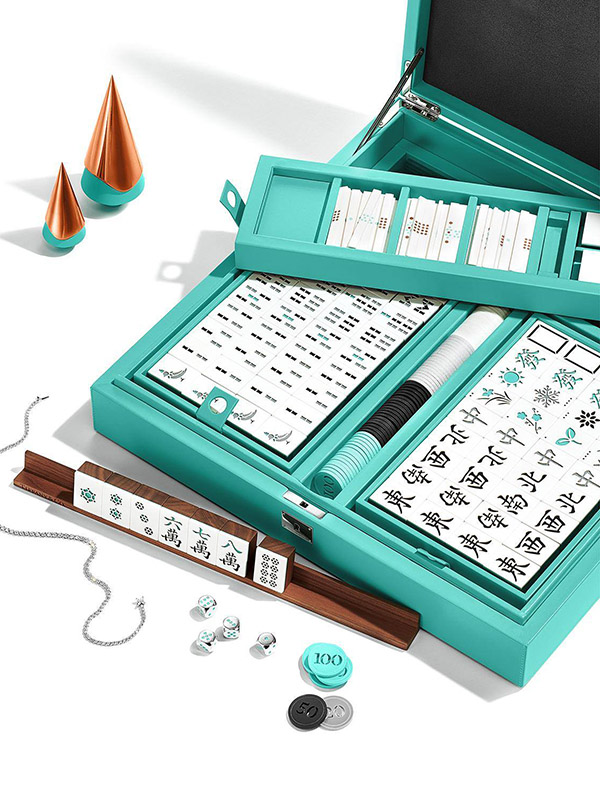 American jeweller Tiffany & Co has introduced a unique mahjong set with 150 tiles, 120 scoring sticks, 80 money chips, four sterling silver dice and four tile rests for an elevated game experience. The tiles and sticks are comprise of three layers: an American walnut wood base; a Tiffany Blue®, black and grey core; and a white surface. Of course, the leather box the set arrives with is also in the signature Tiffany Blue®, with a functional lock and two keys to keep the prized possession safe.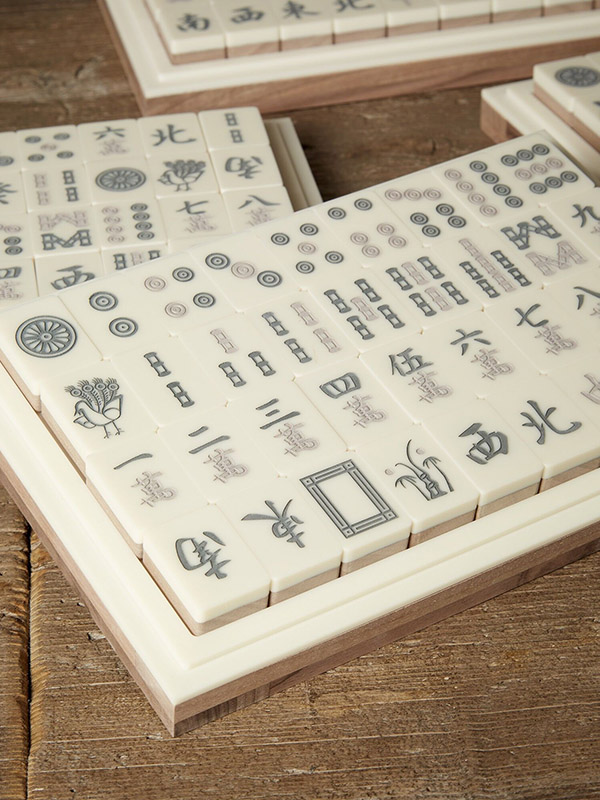 Proudly and respectfully made in Italy, the Brunello Cucinelli mahjong set is crafted from European walnut wood and engraved using lasers. It features 144 tiles and handmade wooden dice stored in four stackable wooden trays for easy storage. The collection features a cream and brown colour scheme that blends traditional heritage with modern design.
Prada's mahjong set features its signature Saffiano leather, which wraps around the acrylic resin tiles for a superior finish. The black tiles are accompanied by black, white and red chips, reflecting the brand's house colours. The set comes wrapped in a saffiano leather black case complete with metal Prada lettering.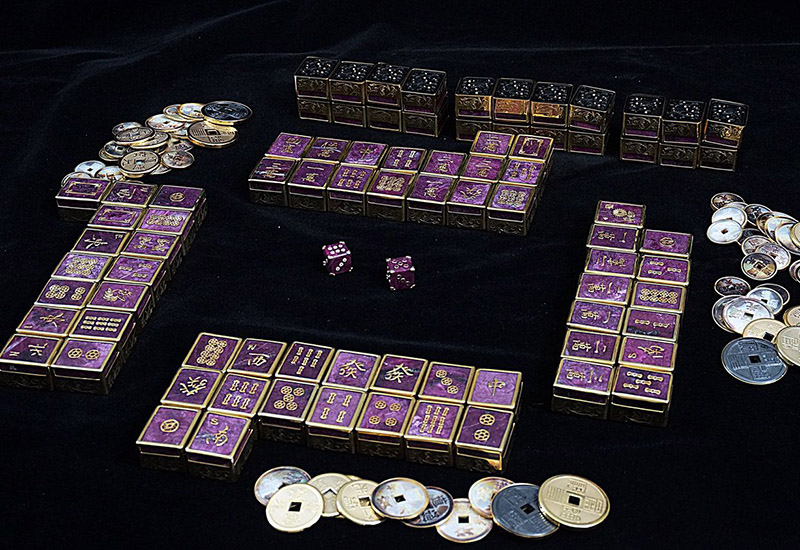 The crown for the most luxurious mahjong set to date goes to French luxury manufacturer S.T. Dupont. Created in partnership with jeweller L'Aquart, the set took 8 months to handcraft using carefully chosen materials. The 144 tiles are made of Tanzanian ruby – a symbol of nobility, royaly and the sun's energy – with the characters and metalwork protecting the tiles hand-hammered in gold vermeil. For an additional touch of opulence, each tile is adorned with a total of 1000 Burmese rubies and 300 diamonds. Even the dice are carved in ruby, one with large faceted Burma rubies and the other with pave-set diamonds representing the numbers. Playing counters are represented by coins made of black or white mother-of-pearl with gold vermeil borders. The complete set comes in a custom-made box of mahogany wood with ebony veneer.