We were among only 50 people in Malaysia to have a taste of the 601 Experience, named after the auction price of the Esmeralda Geisha Canas Verdes Natural. Here's what we learnt.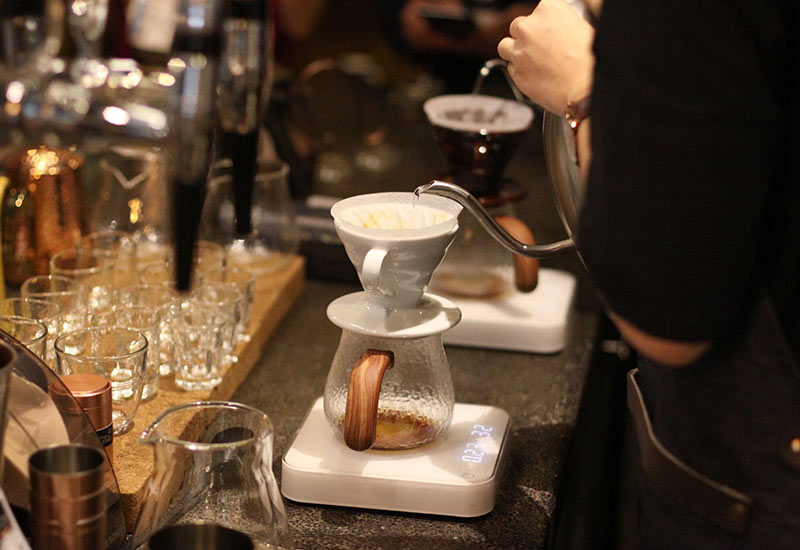 You may have heard of a certain type of coffee known as kopi luwak, which has been hailed the world's most expensive coffee for a good few years now; but there's a newly crowned king of premium coffee – the Esmeralda Geisha Cañas Verdes Natural.
While the kopi luwak or civet coffee is typically priced between $100 and $600 per pound, the Esmeralda Geisha Cañas Verdes Natural sold for a record-breaking USD$601 (RM2,354) per pound – significantly higher than the previous world record price for auctioned coffees of USD$350.
An important distinction between the two is that the former owes its high costs to the unconventional process of obtaining the coffee beans, that is, through the partial digestion and defecation of coffee cherries by the Indonesian civet cat; whereas the latter's value comes from the buyer's perceived quality of the beans based on an average score given by the judges of the Best of Panama (BOP) Competition.
The annual competition is recognised as one of the most prestigious events in the specialty coffee industry, and this year's winning lot scored an impressive 94.115 out of 100 – a factor resulting in a subsequently fierce 5-hour BOP auction with 270 bids. The winning bid came from Hong Kong buyers Kew Specialty Coffee, Sydney Coffee Business Pty Ltd. of Australia and Japan SAZA COFFEE.
Only two boxes of the lot, each weighing 50 pounds (22.68kg) were up for auction, selling for a total price of USD$60,100.
Following the auction, a dozen cafes around the world were selected to host a global tasting session known as the "601 Experience" – and Kuala Lumpur's Coffee Stain was one of them.
We were among only 50 people in Malaysia to have a taste of the 601 Experience, named after the auction price of the Esmeralda Geisha Cañas Verdes Natural. Here's what we learnt.
The coffee blend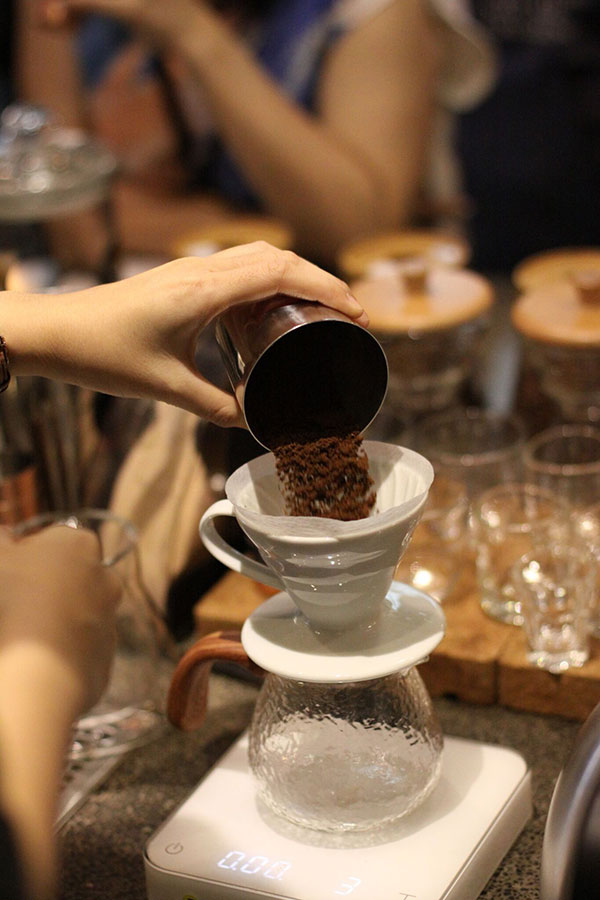 For starters, let's dissect the lengthy name of the current world's most expensive coffee to understand what it's all about. Esmeralda refers to its producer, the family-owned Hacienda La Esmeralda, and Geisha is a coffee variety that is known to produce aromatic and floral notes.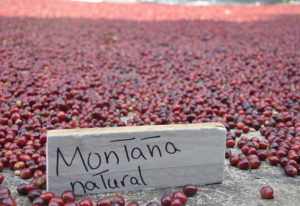 Like wine, where coffee is grown and how it is processed plays a big role in bringing out its flavours. This particular batch of Geisha coffee cherries was harvested in the Moñtana lot in the Cañas Verdes farm, which has a cool, arid climate that's ideal for natural processing – a traditional method of handpicking the ripe green coffee cherries and drying them on a concrete patio until they have reached an ideal humidity level of 10.5%.
From the initial harvest of 1,385 lbs of coffee cherries, only 150 lbs remained after processing to ensure only the best quality beans run for the competition.
The cupping session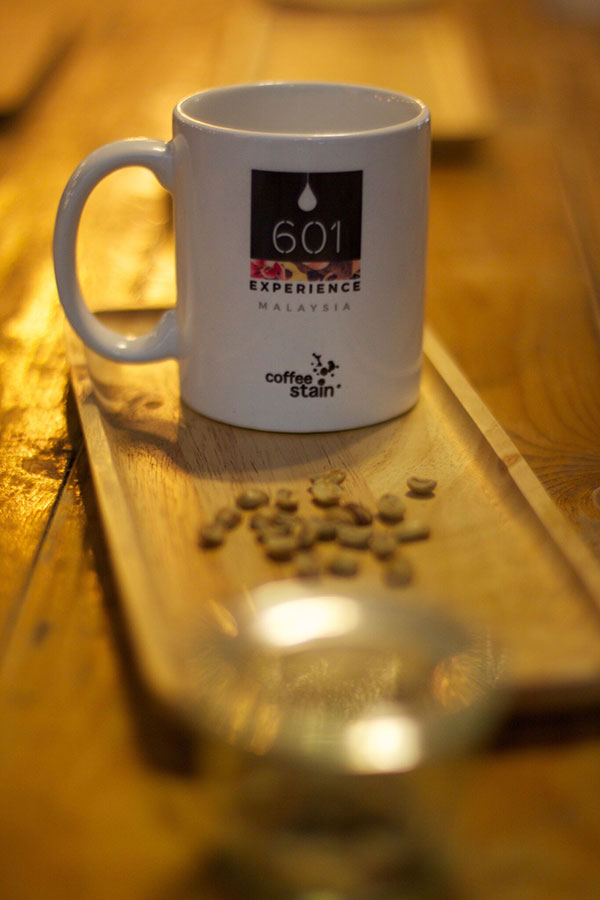 To give us an idea of how coffee is scored at a competition, the 601 Experience involved a cupping session – the practice of observing the tastes and aromas of coffee. A standard cupping session transpires like a blind test, where several samples of coffee are laid out in pairs – without revealing the blend or its origins – for more objective results. Each sample is scored out of 10 based on the roast level, fragrance or aroma, flavour, aftertaste, acidity, body, uniformity, and balance.
The coffee beans are roasted and grinded just before brewing to retain its fresh flavours, then immediately poured and set for sniffing. We were presented with three different samples of coffee, of which we could immediately guess which was the Esmeralda Geisha 601 through a round of sniffing. Without a doubt, its fruity notes and hint of florals uniquely stood out from the other two samples, even to an amateur's nose.
After the aroma test, the brews are let to cool down to about 70°C before the first round of tasting. Here's where things got a little more interesting: In a cupping session, there's no such thing as sipping, only loud slurping – like with soup noodles. This allows more oxygen into the mouth together with the coffee to lift its flavours for better a tasting experience.
Upon first "slurp", the distinction between the three samples became more apparent – one just caught us by surprise with its initial flavours of lychee and peach, followed by a trace of jasmine and a slight bitterness at the end that reminded us that we were, in fact, still drinking coffee.
True enough, when the sample of Esmeralda Geisha Cañas Verdes Natural was revealed, most of us guessed right. If a group of non-expert coffee drinkers can tell the uniqueness of this coffee from other blends, surely that must speak of its exceptional quality.
The (amateur's) verdict
Though our go-to coffee has always been milk coffee, the Esmeralda Geisha Cañas Verdes Natural is truly an experience like no other. It has a pleasant mix of fruity and floral flavours, with a delicate balance of acidity and bitterness that lingers comfortably at the back of the throat. Because of it, we'll never look at coffee the same way again.
In the words of Sylvia Tan, Founder of Coffee Stain and Director & Consultant at Coffee Ink Collective, "I've tried a lot of other coffee varieties this year but nothing comes close to this. The fact that it scored 94.115 is really considered outstanding – almost impossible – and that's why I want to share it with Malaysians here."
For more information on the Esmeralda Geisha Cañas Verdes Natural, visit the Hacienda La Esmeralda website here. For more information about the 2017 Best of Panama auction, visit the official website of the Specialty Coffee Association of Panama here.
Follow Coffee Stain on Instagram @coffeestain.my for updates on the 601 Experience and all things coffee.
Images: Courtesy of Coffee Stain