Face masks have become the defining accessory in the past year, with homegrown labels and top luxury houses alike offering their own take, turning a health commodity into a style statement. Rapper William James Adam Jr, better known as will.i.am, is the latest to join the club, teaming up with Honeywell to produce a futuristic face mask with a heap of bells and whistles.
Dubbed the "XUPERMASK", the accessory is made of silicone with athletic mesh fabric on the sides that is said to fit ergonomically on any face shape or size. It features dual three-speed fans and HEPA filters, which the American tech manufacturing company admits are not medical grade, but will still ensure clean air and sufficient protection for the average person.
What's more fascinating, however, are the built-in noise-canceling audio and microphone capabilities, alongside 5.0 Bluetooth connectivity, rechargeable battery and LED lights. The battery is expected to last for seven hours, allowing you to take calls and play music seamlessly without having to take off your mask.
There's even a magnetic earbud docking system, adjustable straps, and a seal over the nose to avoid fogging your glasses. Yes, they think of everything.
"We created Xupermask to change the game of our new normal," the Black Eyed Peas rapper commented in a statement. "In this new age of style and security, Xupermask is an uncompromising face mask design with high-tech performance for the modern lifestyle. Alongside Honeywell, we've engineered a state-of-the-art smart mask to provide function with style."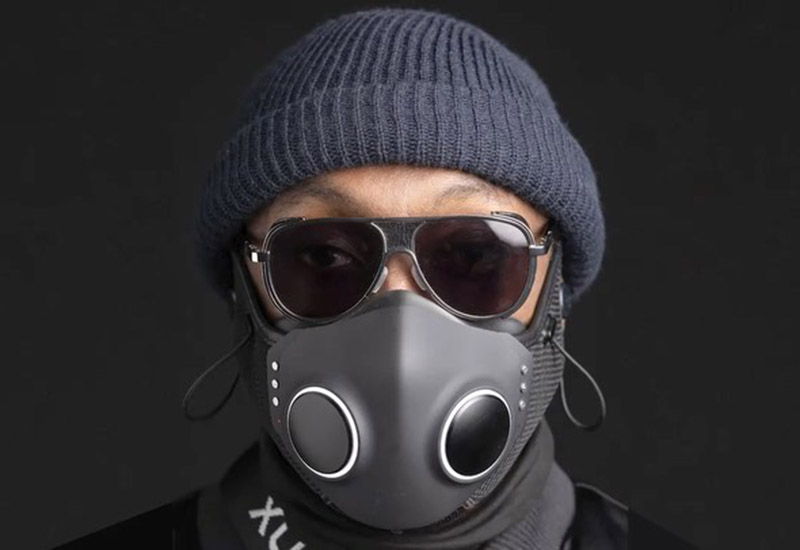 Will.i.am himself is partially responsible for its design, together with Honeywell and Jose Fernandez, the designer behind Elon Musk's SpaceX suits.
It's not his first time dabbling in tech though, as he has previously invested in Tesla and Beats Electronics, on top of serving as a director of innovation for Intel. His company, i.am+, also focuses on wearables, acquiring a range of tech products such as smart home company Wink and machine learning startup Sensiya.
With that in mind, it should come as no surprise that Xupermask looks like something straight out of a sci-fi movie. It is available in two colourways: white/gray/orange or black/black/orange. Yours for a cool $299.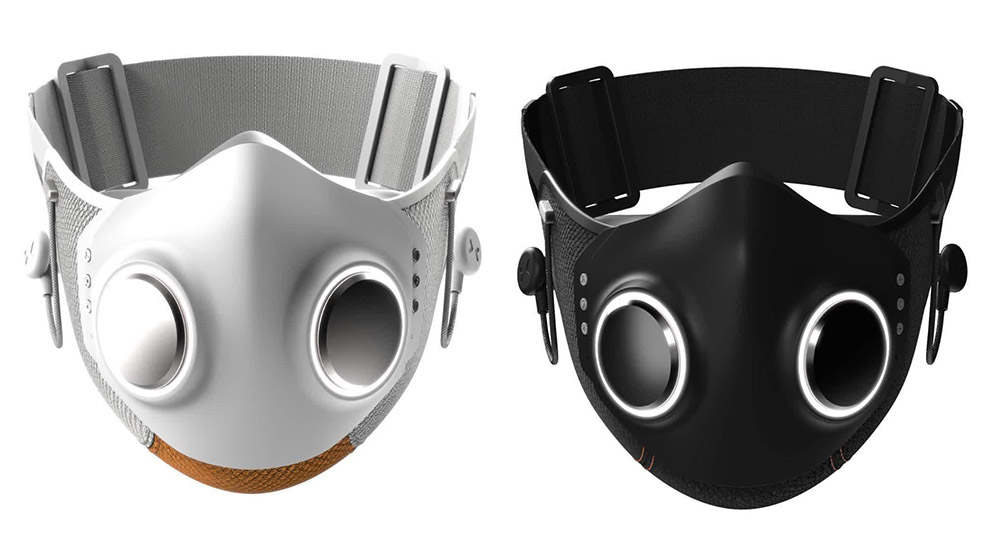 Xupermask will launch on April 8 on the official website here.