There are only 516 bottles of the Singleton of Glen Ord 14 Year Old available in Malaysia, so hurry if you would like to get one.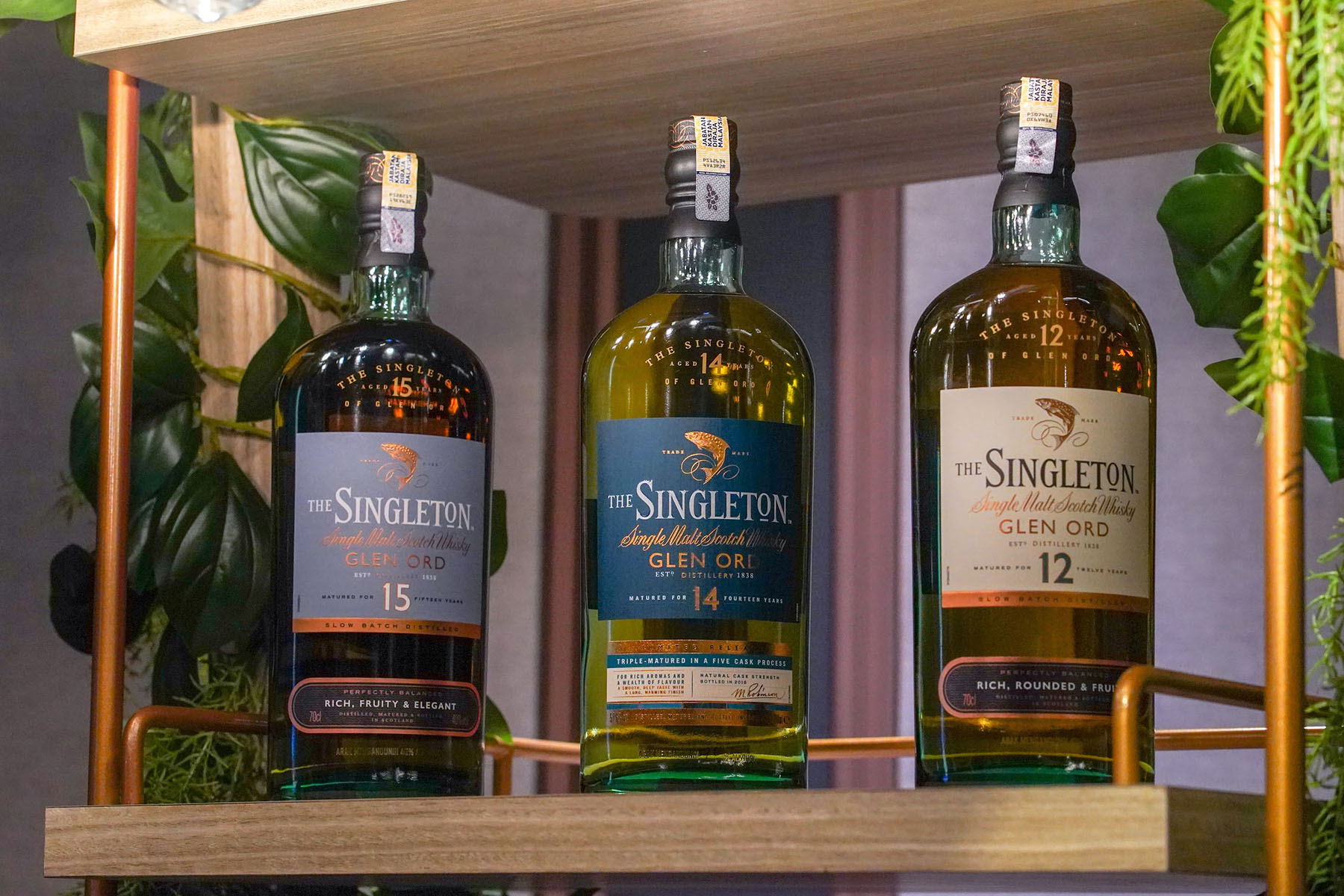 In the light, the bottle of The Singleton of Glen Ord 14 Year Old glints almost deceptively. Its lighter shade compared to the 12 Year Old and 15 Year Old bottles belies its complex nature compared to the other two.
We were part of the intimate tasting session that gave us the chance to savour the latest addition to the family –  the limited edition 14 Year Old. We got to taste the special release bottle along with the 12 and 15 Year Old variants, grasping the uniqueness of this dram.
The 14 Year Old is a bottle for those who choose whiskey as their poison when it comes to alcohol. It is not for the faint of heart, with its pronounced spiciness and heat. After all, with a cask strength of 57.6% ABV, it has to be treated with some respect.
The rich flavour profile of the 14 Year Old is a result of the triple maturation process in five wooden casks. Matured in Refill American Oak Ex-Bourbon Hogsheads and Ex-Bodega European Oak butt, it is then developed in a charred Ex-Pedro Ximenez and Ex-Moscatel wood cask, before finally being married in European oak Puncheons casks.
"At Singleton, we take time for our whiskey to mature. The maturation process for the 14 Years Old is unique. This is the first time that different woods have been used to mature a single malt Scotch whisky, resulting in flavours so rich and complex," said Jeremy Lee, Diageo Malaysia Brand Ambassador who guided the intimate tasting session.
The resulting whiskey embodies smooth, sweet and spicy taste notes of baked apple, orange zest, raisins, smooth barley sugar and honey with a long finish of warmth. In contrast with the 12 and 15 Year Old bottles, this is the wild middle child, complete with a strong personality.
First Pour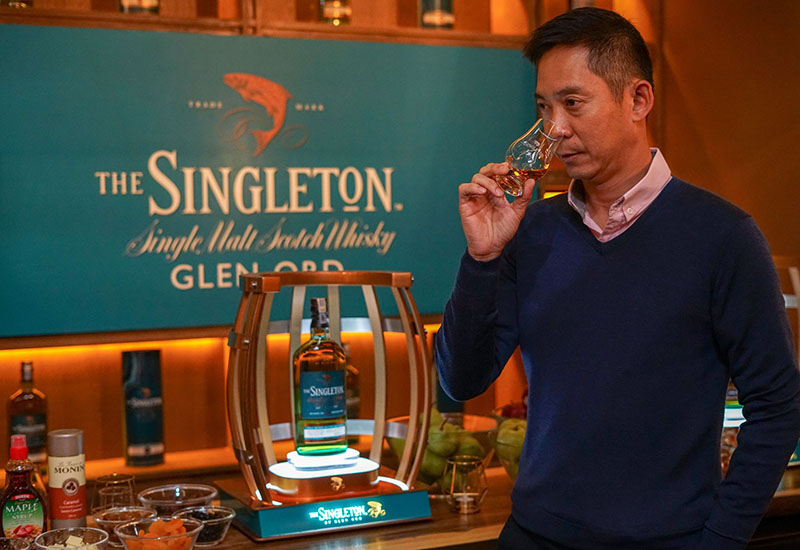 The sense of smell is always the precursor before the taste buds.
"Breathe in, with your lips slightly parted. Just like if it is the first time you are inhaling your partner's cologne," he said. Warm, spicy notes of citrus tantalise the senses.
Though anticipated, the first sip hits us with its spicy bite, leaving a strong, warm finish as it goes down. It is akin to a warm apple pie, finished with a strong bitey, cheddar cheese.
Second Pour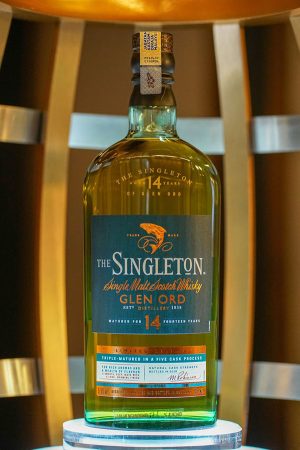 "Now you chew it, don't gargle. Keep it in your mouth for 5 seconds before you swallow.
After a strong start, the second sip gets smoother, you start tasting the sweet notes of citrus, apples and honey. It gets easier to drink especially when it is mixed with some water.
The peg turns out to be not so intimidating after all.
This is a whiskey to be enjoyed by whiskey connoisseurs, or for those who like the strong, full body whiskeys. The taste notes are best enjoyed with a splash of water or some ice.
With only 516 bottles available here in Malaysia, you might want to hurry to take a bottle home. The 14 Years Old certainly gives an interesting expression of the Glen Ord distillery character.
If you are planning on getting a bottle of the Singleton of Glen Ord 14 Year Old, head over to Stay Thirsty.
Recommended for you: Whisky Hour: The Singleton of Glen Ord