There are no better months to engine your watches collections than October. With a few months left to wrap up the year, most of these prestigious brands have decided to release their most impressive timepieces, providing watch enthusiasts with an exciting array of options to choose from. 
Showcasing the epitome of craftsmanship and innovation in the world of horology, below FirstClasse picked our favourite watches released in October 2023. 
De Bethune Cempasúchil II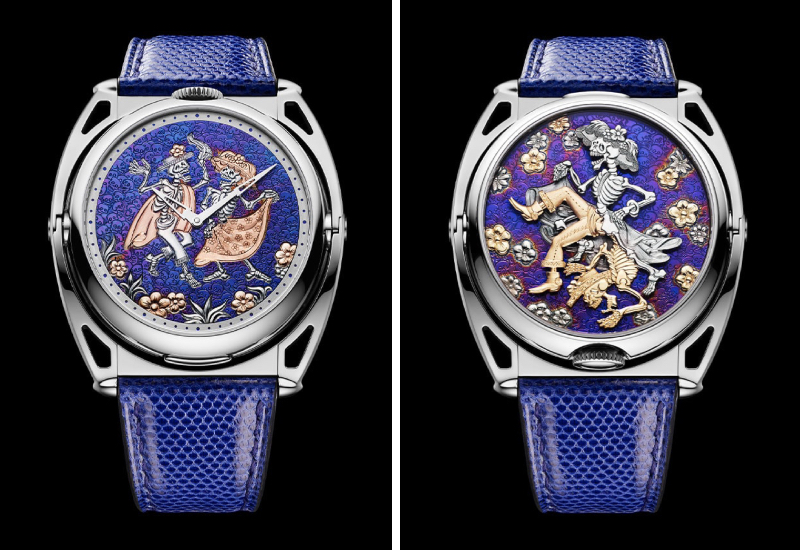 The dial of the dead. Swiss watchmaker, De Bethune, has once again showcased their creativity with the release of their second round of 'Cempasúchil'. This collection pays homage to the Mexican Dia de Muertos or the Day of the Dead celebration. The standout piece features a dial that portrays a dance floor for two Calaveras, and a hidden decor on the other side reveals the playful and vibrant nature of the Calaveras, with a complex automaton mechanism. 
This exceptional piece will be placed under the Maestri'art collection of De Bethune, adding to their already impressive portfolio of playful yet creative timepieces.
Bell & Ross, BR 03 Gyrocompass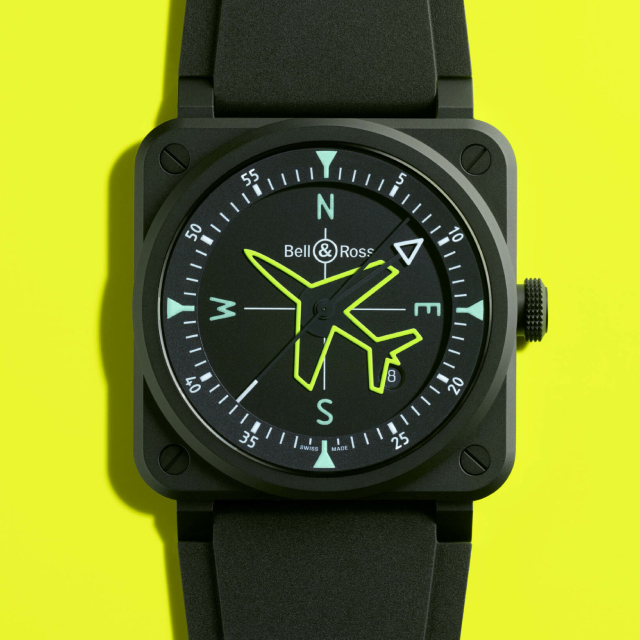 Bell & Ross' Flight Instruments, known as the fan favourites collections from the House, has introduced a new addition called the BR 03 Gyrocompass. This latest timepiece showcases the brand's characteristic rounded square profile with four screws at each corner, coated in a sleek matte black ceramic. Notably, the ceramic used for this particular model is slightly thicker compared to other variants, measuring 41mm in diameter and 10.6mm in thickness. 
Drawing inspiration from an aeroplane course indicator, the dial of the watch features a captivating neon jet silhouette, which serves as the hour hand. This unique design element adds an attractive and distinctive touch to the overall aesthetic of the timepiece.
Hublot, Premier League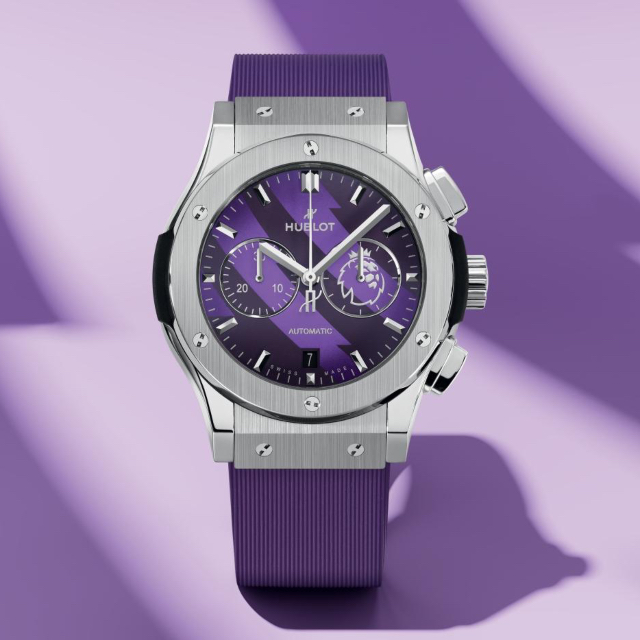 Hublot has recently announced the re-introduction of their 'Hublot Loves Football' campaign in partnership with the Premier League. To celebrate this occasion, they have released a limited edition timepiece called the Classic Fusion Chronograph, which is available in only 100 sales. 
Continuing the legacy of the 2020 Big Bang e, the watch sports an intense purple hue and comes with a complete adorning strap of the same colour. The dial displays two iconic Classic Fusion counters, with a crowned lion visible on the display on the base. 
Haute Horlogerie, Flyback Tourbillon
Germany's renowned watch House, Haute Horlogerie, recently celebrated a significant milestone in their business. To commemorate this occasion, the House has introduced a groundbreaking Flyback Tourbillon, which has been patented. 
Dubbed 'The Senator Chronometer Tourbillon', this extraordinary timepiece boasts a stepped-level design that adds a touch of enchantment to the wearer's wrist, making it a truly remarkable investment. Limited to just 50 pieces, the timepiece showcases a laser-engraved movement that is visible from the front, along with a meticulously crafted dial featuring a day to night indicator.