Alternative milk is not exactly a new invention for Asians, with Soy milk being a much-loved beverage of the region for centuries. But when it comes to alternative milk as a substitute for dairy, the taste of many international products in the market now is something quite foreign to our food culture. Singapore-based brand Oatside wants to change that. 
The first "full-stack" oat milk brand has become a regular fixture at many cafés in Kuala Lumpur and Singapore. Here, Oatside Founder and CEO, Benedict Lim talks about how the Singapore-based brand wants to revamp the image of alternative milk in Asia.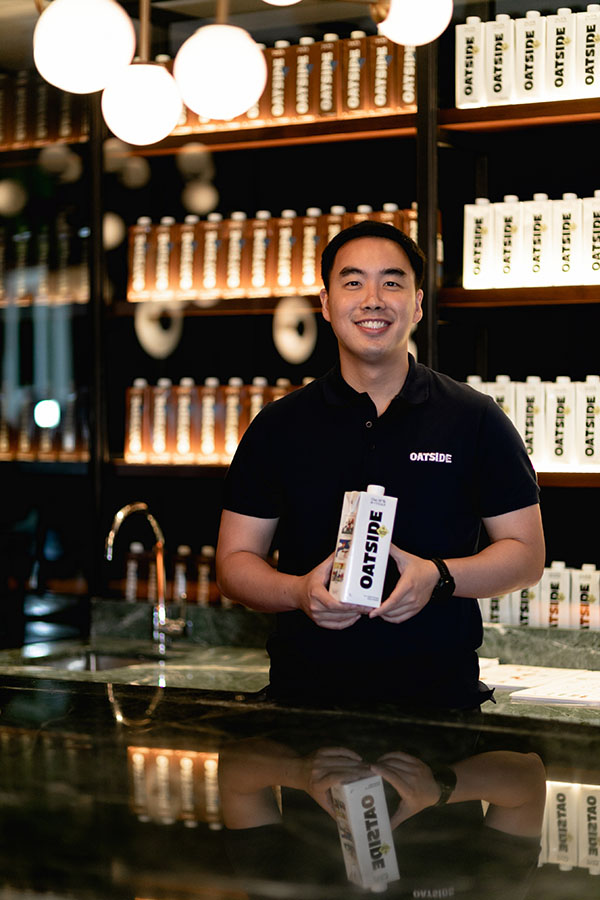 What inspired you to start Oatside? Are you an alternative milk drinker yourself? 
I realised that, unlike soy or almond, oat milk had a huge variance in taste and texture between different brands because of the complexity of the oat extraction process. I am a flexitarian, but increasingly I've become more conscious of what I consume by trying to make healthier and more sustainable choices. I've completely cut out dairy milk from my diet, something I used to enjoy when I was younger. 
Why did you feel like Oatside would fill a gap in the Asian market of dairy and alternative-milk beverages? 
Taste is all about familiarity. I feel the reason why plant-based milks are still niche in the region is partly because the aftertaste of most plant-based milks tend to be quite foreign, whether it's beany or earthy notes. We created Oatside with the intention to try and achieve a texture and taste that was creamy, smooth and malty – a profile that is generally more familiar to people in the region.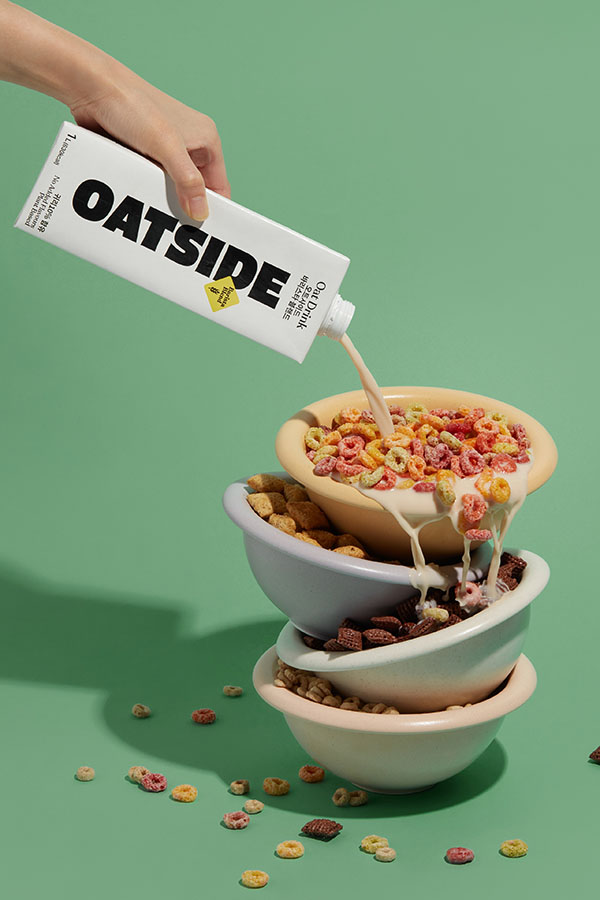 How did you manage to formulate a taste that you feel would be more acceptable for Asians? 
Creamy and malty is a personal taste preference that I feel is also reflective of what many people love. Especially for those in Asia, a common comment we get from non-plant-milk-drinkers is that Oatside tastes incredibly familiar.
What surprised me when I started experimenting was how the extraction methods were leading to much bigger differences in taste and texture than the oat provenance, which is the opposite of what I had expected. It's like making pasta – by using the same ingredients of water, flour and eggs that yield completely different results in the hands of different chefs. We must have made more than 50 versions – experimenting with different oat provenance, extraction and processing methods – before landing on the final product, all of which I subjected family, friends and baristas to.
What are some of the challenges of marketing Oatside to the Asian market?
Oatside has a simple ambition. We want to lead the switch to sustainable milk in Asia, by being the most delicious milk, period. Plant milk is the sustainable future of milk, and yet it only accounts for 15% of the dairy market in Asia. This gap is even starker when we consider the fact that 90% of Asians are lactose intolerant. We know that a big barrier has to do with education but it also has to do with taste,  as Asian consumers place a big emphasis on flavour.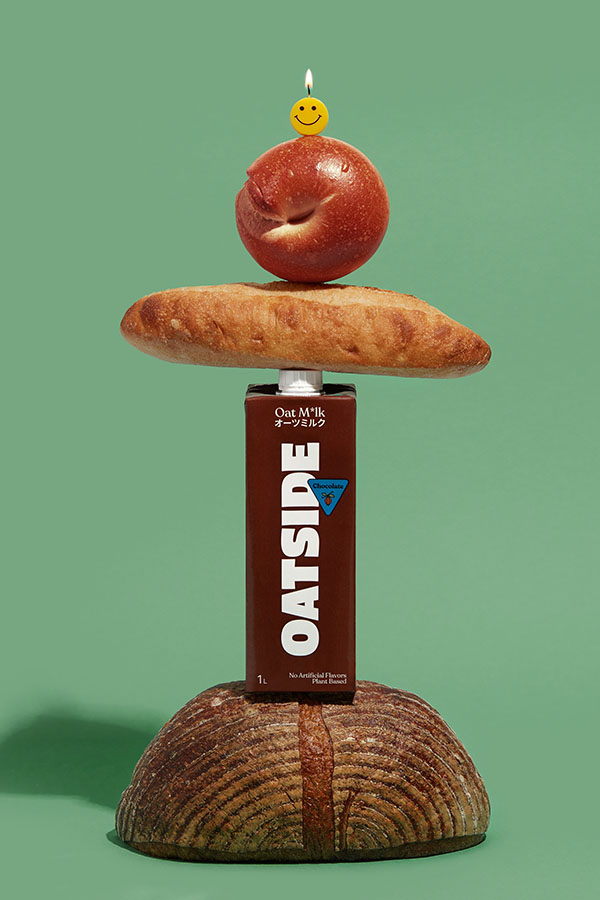 What do you think makes Oatside stand out from other oat milk brands in the market?
The beautiful thing about the oat milk process is that there is a lot of room for the expression of taste and texture – from the provenance of oats, treatment of oats to the enzyme process used. In achieving this perfect balance, we made sure to give Oatside a creamy and malty profile that adds enough body to the drinks it is added to, but at the same time, not overpowering the coffee or tea notes it pairs with. You'll know the difference when you taste it.
How do you usually take your Oatside? 
I like it neat, with coffee, tea, cereals, smoothies – all's fair on the Oatside. My recent favourite is the pu'er oat milk drink that we served at Between Coffee in Hong Kong.
Pictures credit: Oatside. 
For more information, click here.