Worn and owned by NASA astronaut Walter "Wally" M. Schirra, one of the original seven astronauts to take part in Project Mercury (the United States' first human spaceflight program in 1959), this extremely rare timepiece was recently sold at an RR Auction for US$1,907,000.
The Wally Schirra's OMEGA Speedmaster is part of the iconic Numbered Edition series produced in 1969 to celebrate the success of Apollo 11. The Numbered Edition series includes a collection of momentous timepieces that were given to the astronauts in the NASA space programme. Here's a look at this particular collector's item.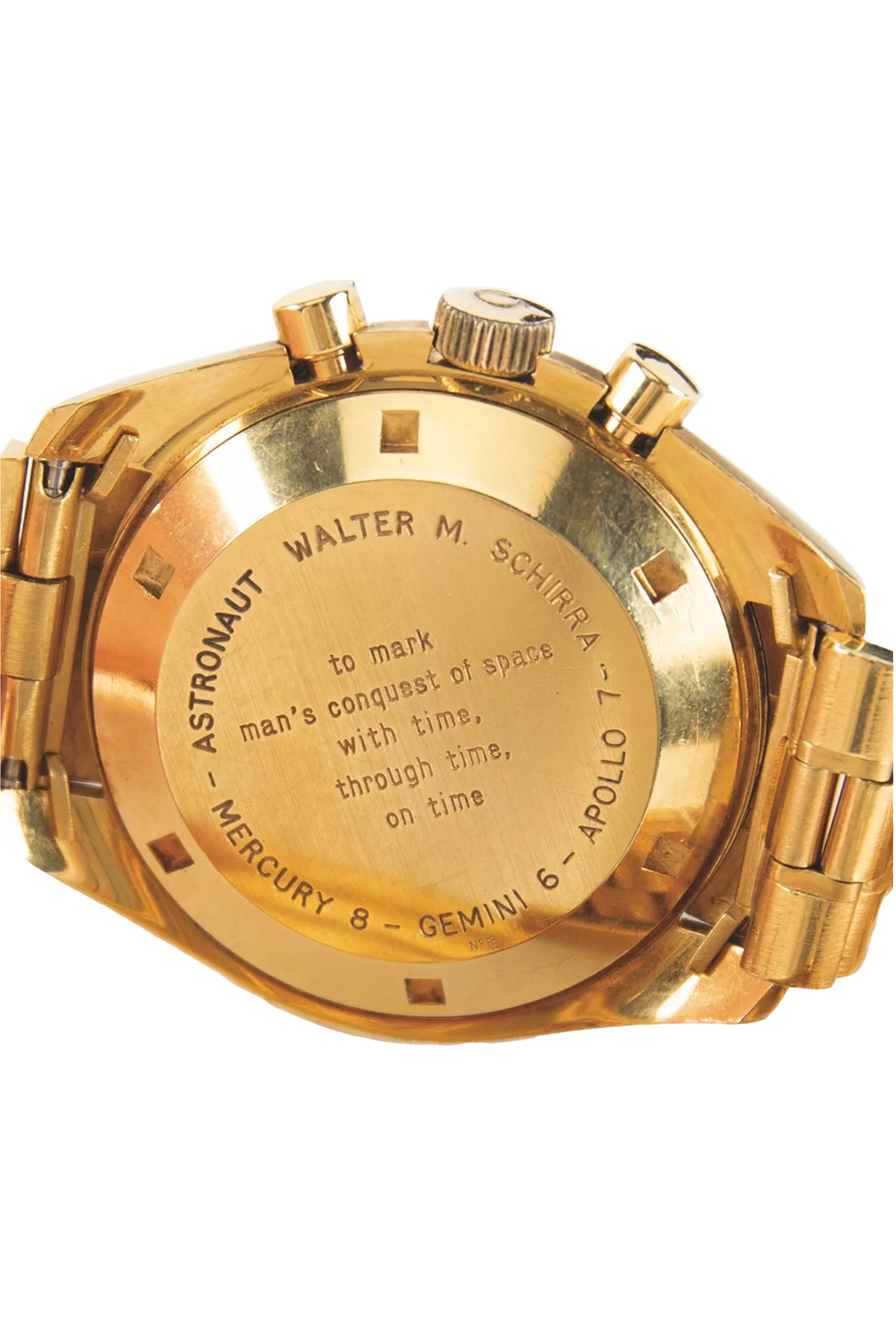 Engraved on the caseback, "Astronaut Walter M. Schirra, Mercury 8 – Gemini 6 – Apollo 7", this historical timepiece is a creation of 18K yellow gold featuring a rare burgundy bezel. This BA 145.022 model includes the Calibre 861, a direct descendent of the legendary Calibre 321 that accompanied astronauts on the moon. The timepiece is a symbolic representation of OMEGA's enduring connection to the achievements of space exploration. Each piece in the Numbered Edition series remains highly sought-after to this day.
For more information, click here.