Inspired by the Type 2 Microbus, Volkswagen I.D. Buzz will be released in the United States, Europe, and China come 2022.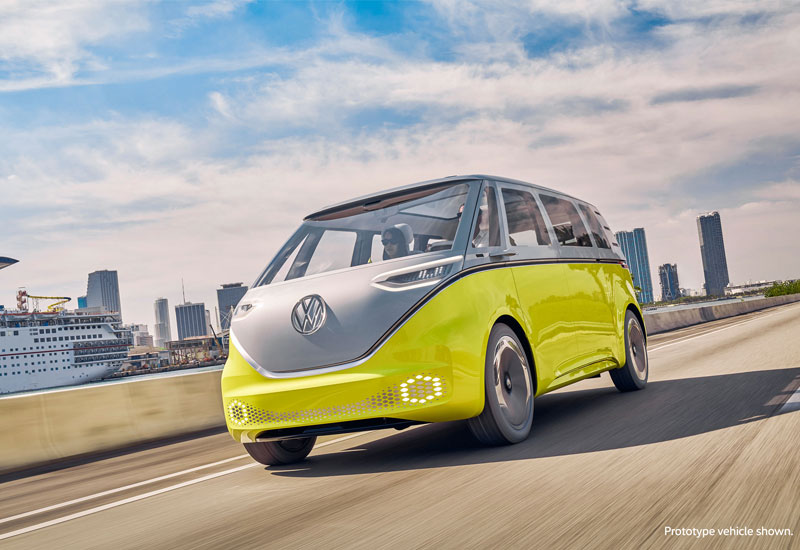 Volkwagen sells cars that appeal to emotion, and nostalgia is becoming particularly attractive. So it makes sense that, apart from the Beetle, it is also revamping its iconic Bus in electric likeness with the I.D. Buzz Concept.
First revealed at the Detroit Auto Show, the I.D. Buzz Concept comes after two other electric Volkswagen concepts – the original I.D. (commencing production 2019) and I.D. Crozz SUV. All three will use VW's Modular Electric Drive kit.
If this groovy ride recalls memories of the 60s, that's because it's inspired by the iconic Type 2 Microbus. Solid and spacious, it comes with a front trunk (boot) and upright steering wheel, just like the classic. Back then, its generous design made it ideal for transporting families, school children, goods and services, even touring bands.
By 2020, Volkswagen will bring new life to this 'home on wheels' with an all-electric set-up and significant tech revamp. Volkswagen I.D. Buzz will be the seventh generation of the VW Bus, rolling exclusively in American, European, and Chinese markets come 2022.
Freedom on wheels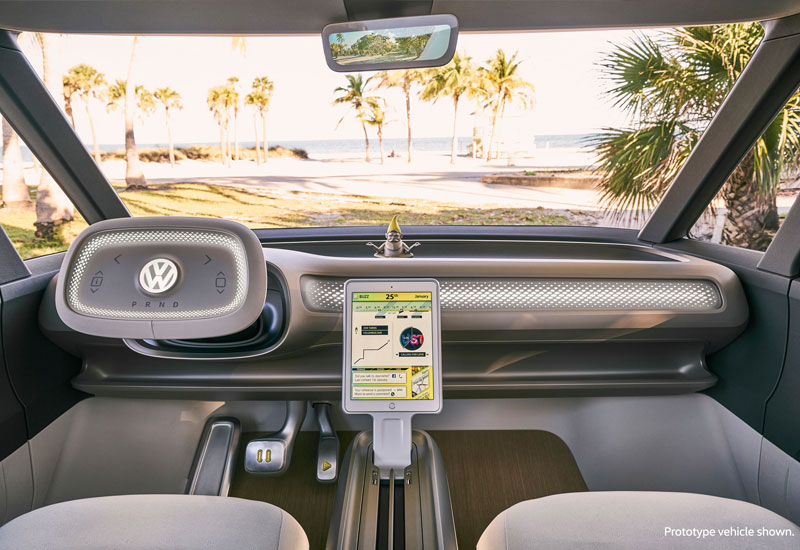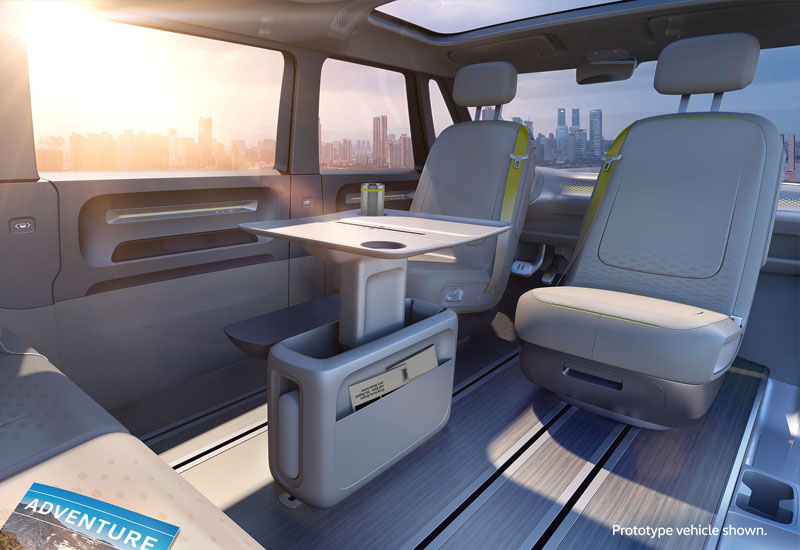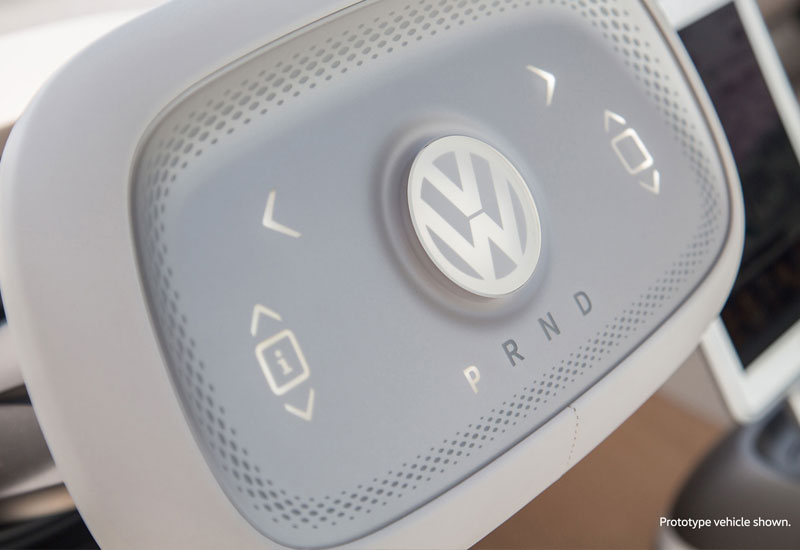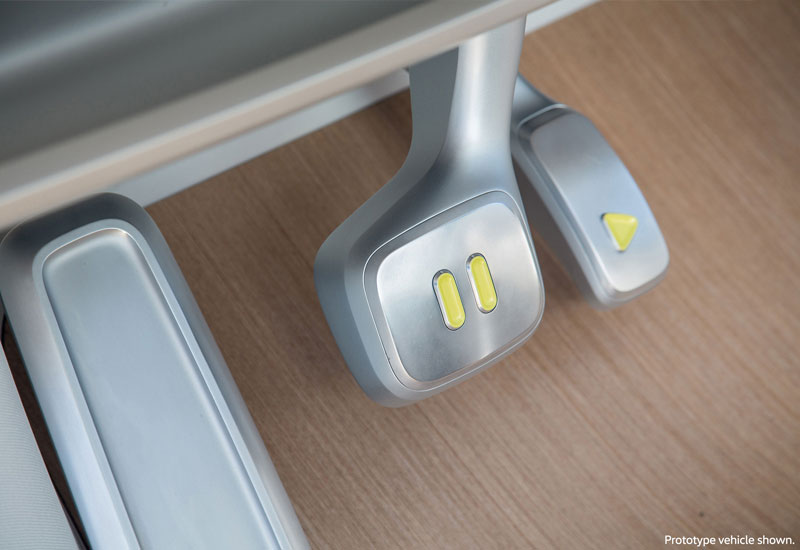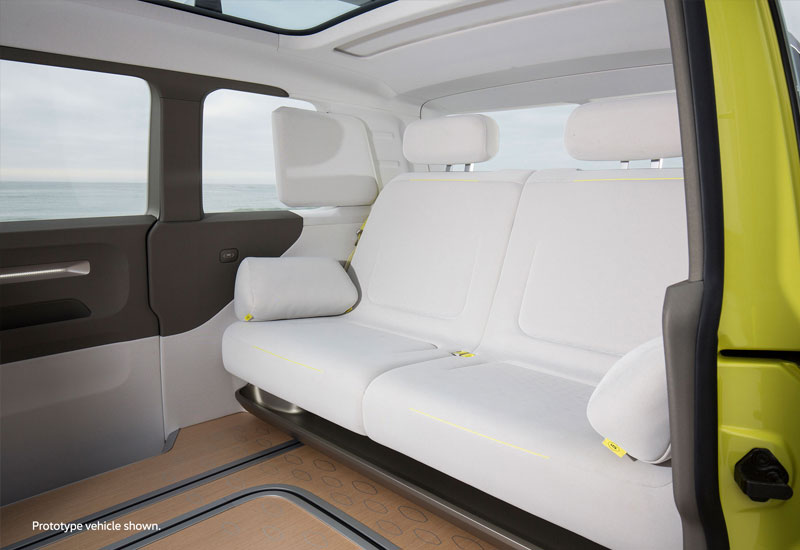 (swipe left for more)
Its vast multi-functionality earned the VW Bus the reputation of a moving home. It represented freedom and camaraderie, a choice that spoke more for one's lifestyle than his automotive taste. That's the emotional connection VW wants to reignite with the I.D. Buzz Concept.
While the front V in its bodywork is a nod to the original Bus' dual tone, the I.D. Buzz is also wrapped in an unique light strip that goes around its body. Rectangular windows sporting just a hint of windshield sunshade carry on the retro theme, along with rear side air vents.
Up front, LED headlights are fitted with 'eyes' communicating vehicle status through hexagonal segments. Volkswagen I.D. Buzz boasts near-zero body overhangs along with sweet 22-inch wheels, embracing its refreshed look while staying true to VW's timeless code.
Of course, it goes faster too – all of 369 hp worth, a far cry from the original VW Bus' 30 hp. This power will be derived from electric motors on each axle of this all-wheel drive.
Volkswagen is making an ambitious estimate of a 300-mile-range with a 111 kWh battery pack fitted in the Modular Electric Drive chassis floor. It will also recharge up to 80% in 30 minutes at 150 kW thanks to VW's fast-charge system.
At CES 2018, Volkswagen CEO Dr Herbert Diess revealed a Nvidia partnership to incorporate AI in its next-gen tech. This includes voice, gesture, and facial recognition all from the Nvidia's Xavier processor. Utilised in the VW 'Intelligent Co-Pilot' suite, it will recalibrate to the language you speak and your preferred seat adjustment simply by recognising your face as you approach.
Interestingly, this chip will also enable the self-driving function Volkswagen is looking to roll out in the near future.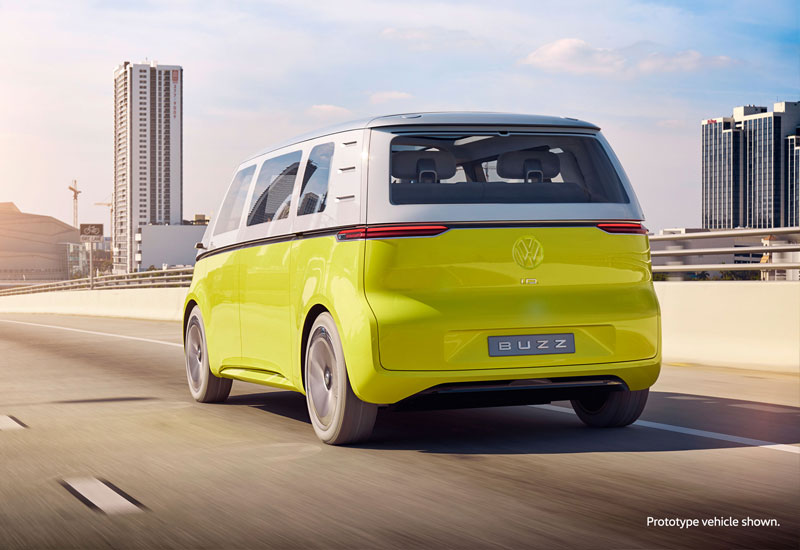 For more information, head to the official Volkswagen site.
Images courtesy of Volkswagen.