While taking down a 12-foot high Tyrannosaurus rex is an impossible feat and should only be left to your wildest imagination and video games, the latest ferocious iteration of URWERK's UR-100 collection is no doubt one that you can, and will want to, tame.
The 41mm UR-100V T-Rex evokes the primal texture and intimidating personality of the now-extinct theropod. Its hide is made up of a mosaic of scales to create a bold yet sensual texture, while its case comes in solid bronze that has undergone three successful treatments.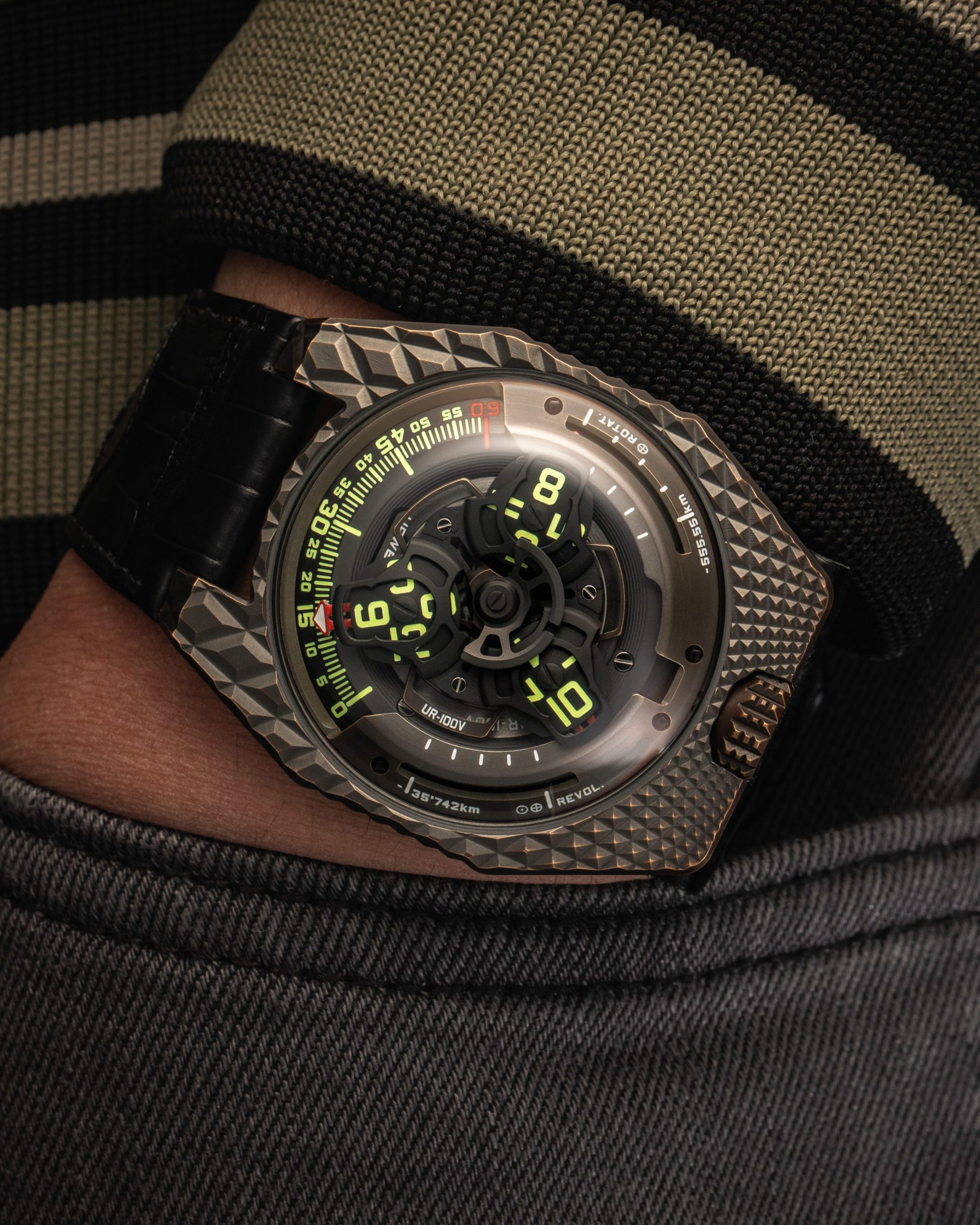 The first lies in the unusual composition of the alloy which results in a delicate patina. The bronze is then in the hands of a computer-controlled milling station that carves the pattern of scales on the top and sides of the case. Finally, sand-blasting and the watchmaker's proprietary method of biochemical burnishing to give the watch its distinctive hue.
The watch's "scales" are meticulously shaped in the form of raised lozenges, and cover the head and sides of this wearable reptile. They surround the flattened dome of sapphire crystal as well as the big knurled crown. The bevelled pyramids have been truncated and polished to present a surface that may look daunting, but invites you to come closer. The PVD blackened titanium caseback gives a final touch that's fully skin compatible.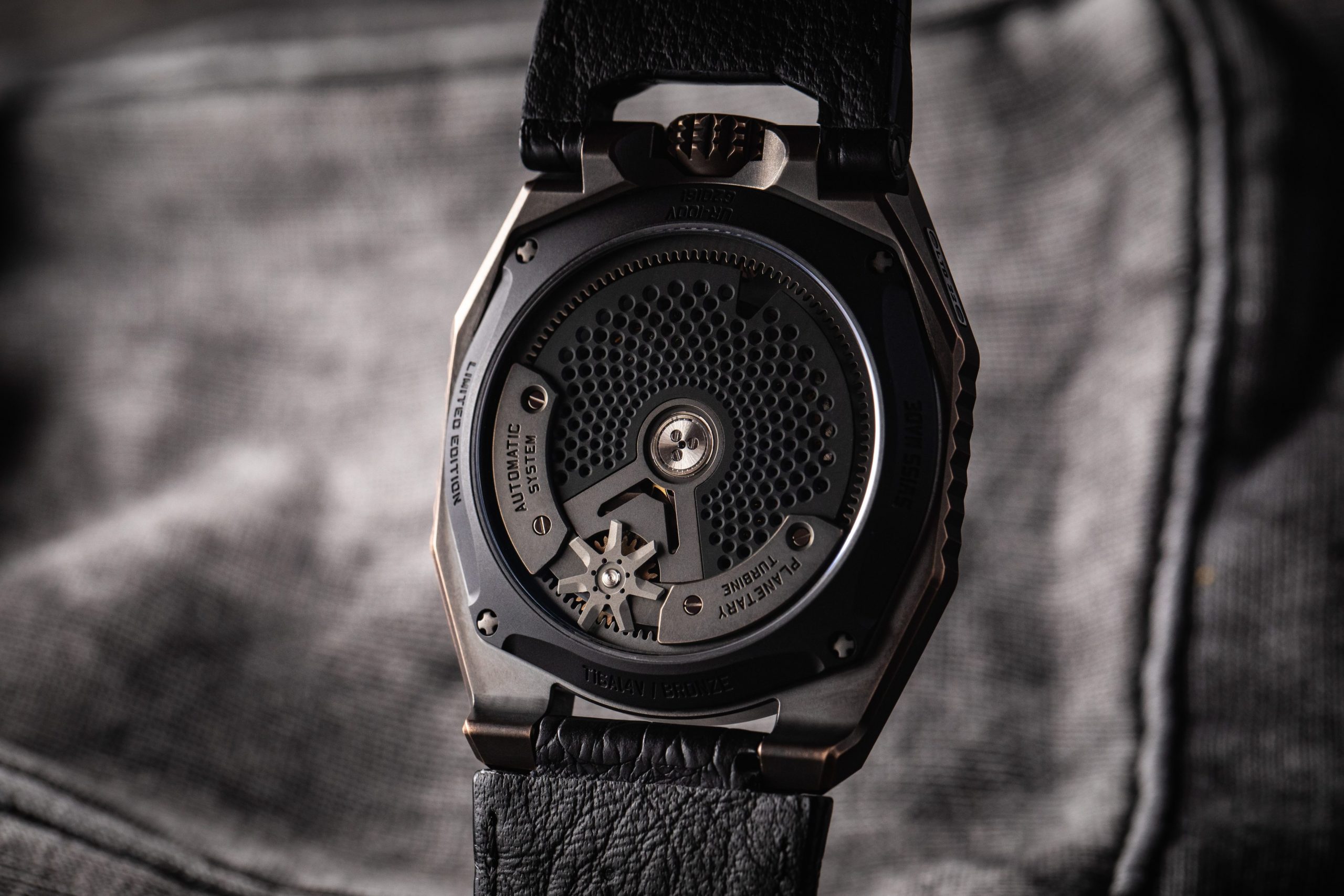 Aside from its unforgettable appearance, the UR-100V T-Rex is powered by the UR 12.02 Calibre, and features satellite wandering hours and a new type of selfwinding system. Three satellites, each of four hours, rotate on a three-armed carousel. And in turn, each satellite – displaying the hour – carries a red pointer along a 60-minute scale. The regular orbit of the hours replicates the planetary dance on a smaller scale. The watch is wound while you wear it by a rotor, and coupled to a device called the Windfänger, a specific planetary fear to the UR-100 models which limits the action of the rotor to avoid overwinding and excessive wear.
To top it all off, the UR-100V T-Rex boasts another feature that far from going extinct. Once the red pointer of the satellite hours has completed its 60-minute journey, it reappears to show the distance travelled by our planet. In the scale at 9 o'clock on the case, the pointer displays the 555.5km travelled by a point on the equator in a period of 20 minutes. On the other side of the dial, the 20-minute scale shows the 35,742km Earth travels in its orbit around the sun in that time.
A watch made for those who are fond of the outstanding and the rare, the URWERK UR-100V T-Rex is only limited to 22 units, with each retailing at RM213,700. For more details, visit the official URWERK website here or The Hour Glass.
Photos: URWERK