After debuting the Le Voyage Recommencé high jewellery collection earlier this year, Cartier announced the continuation of the line consisting of five striking pieces with designs sourcing inspiration from cultures abroad and the natural world. 
Jacqueline Karachi, the Director of High Jewellery Creation at Cartier, is at the helm of this creative journey. "Working with lines, volumes, colour palettes, inspiration from nature and world cultures… we explore so many territories to push the boundaries of creation and discover new horizons," said Karachi. "Like a journey that is repeated over and over again, continually drawing on the inexhaustible sources of Cartier inspiration."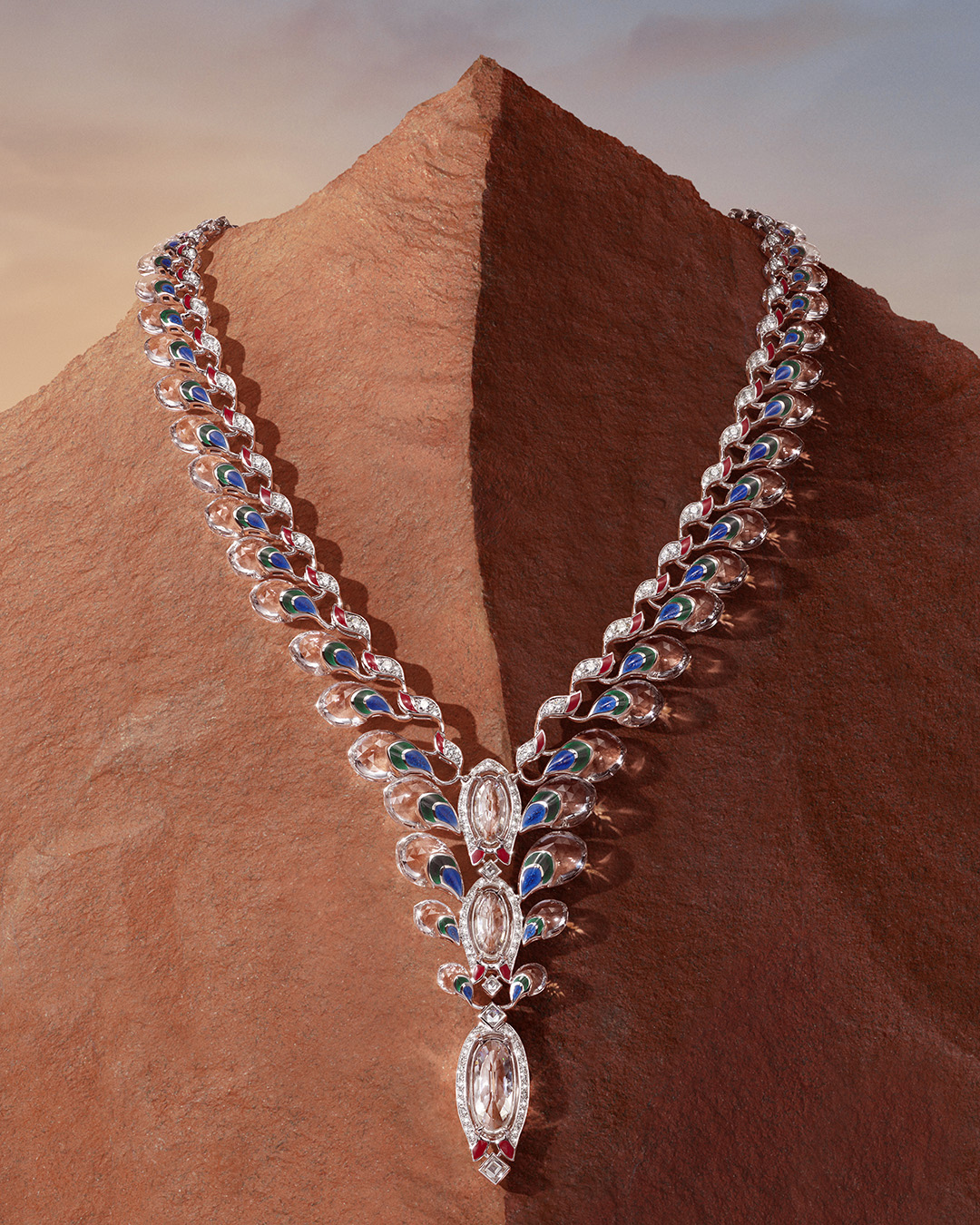 Chapter Two's necklace Dohara is inspired by Mughal jewellery from India. One side dazzles with diamonds, white gold, and sculpted rock crystal while the other has an explosion of red, green and blue lacquer elements that pays homage to Cartier's well-known colour palettes. The necklace's center features three oval brilliant-cut diamonds that remain visible from both sides, set within translucent rock crystal motifs that enhance the volume and elegance of the piece.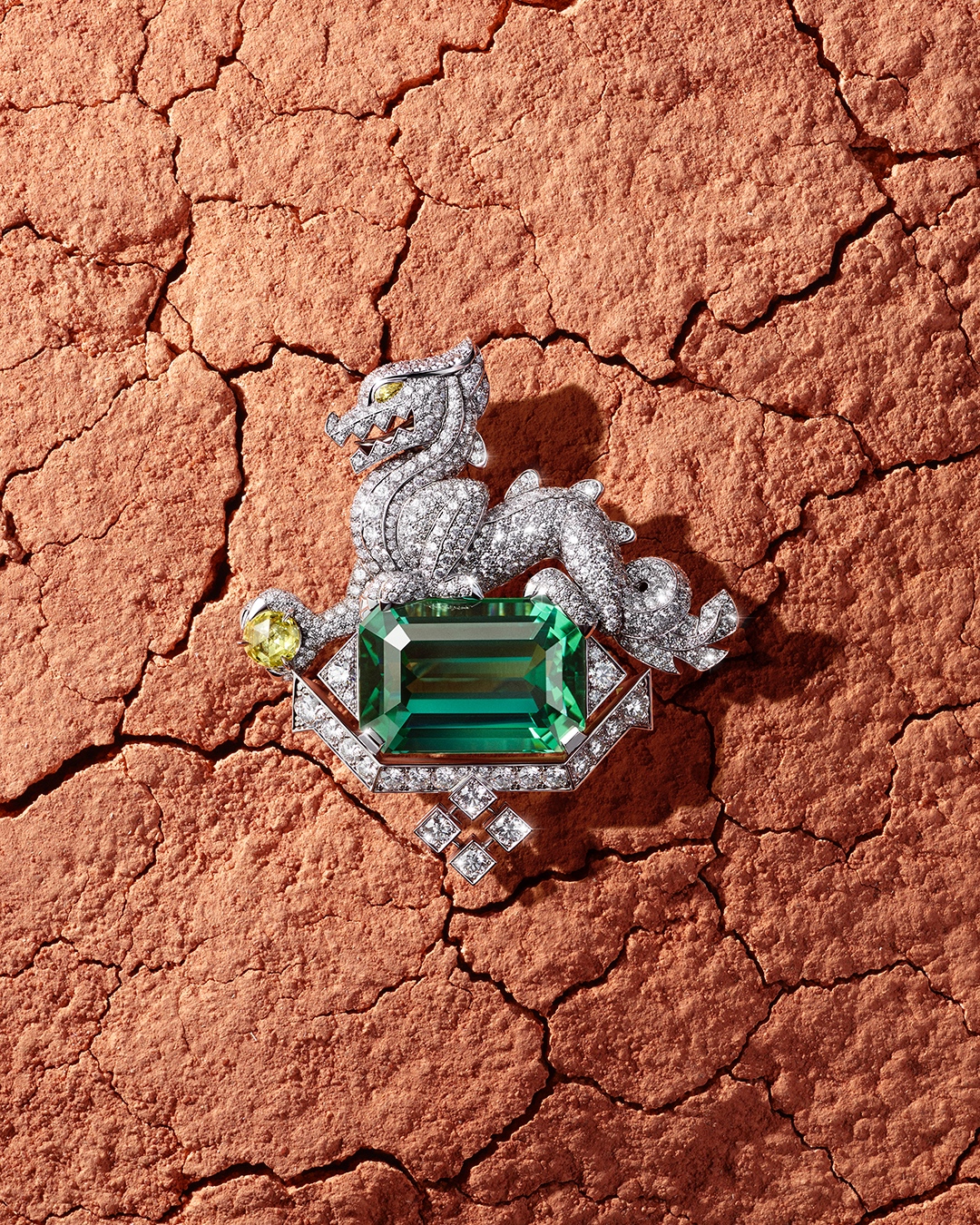 Bailong, a brooch, takes the dragon – a creature featured in several Asian mythologies. Symbolising both protector and predator, it dominates a 30.11-carat octagonal tourmaline and holds a yellow diamond in its clutches.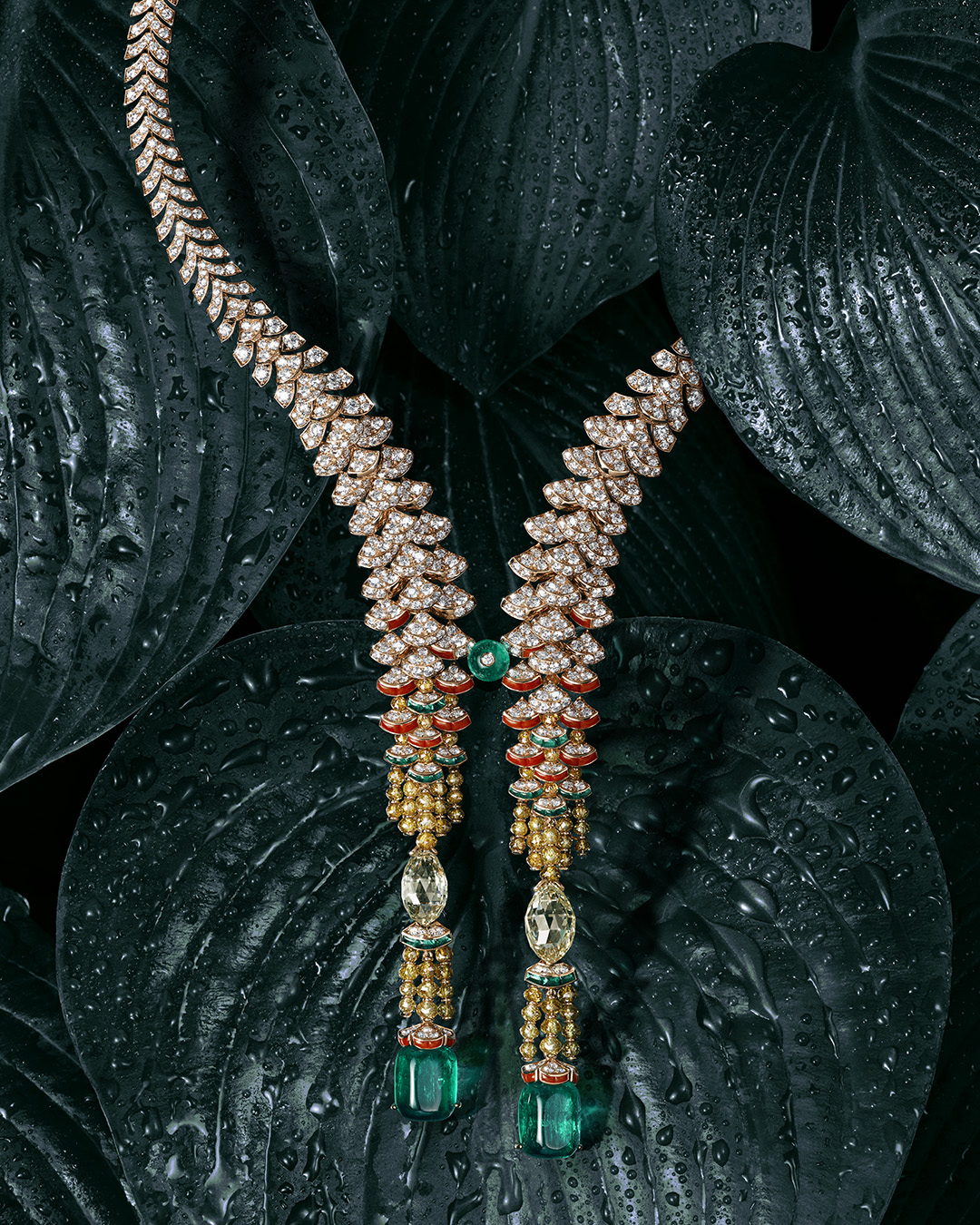 Pineas draws inspiration from the captivating realm of plants, where endless forms and colors flourish. Adopting an abstract approach, the necklace features two slightly asymmetrical pendants made of pavé rose gold scales enhanced by coral or emerald details.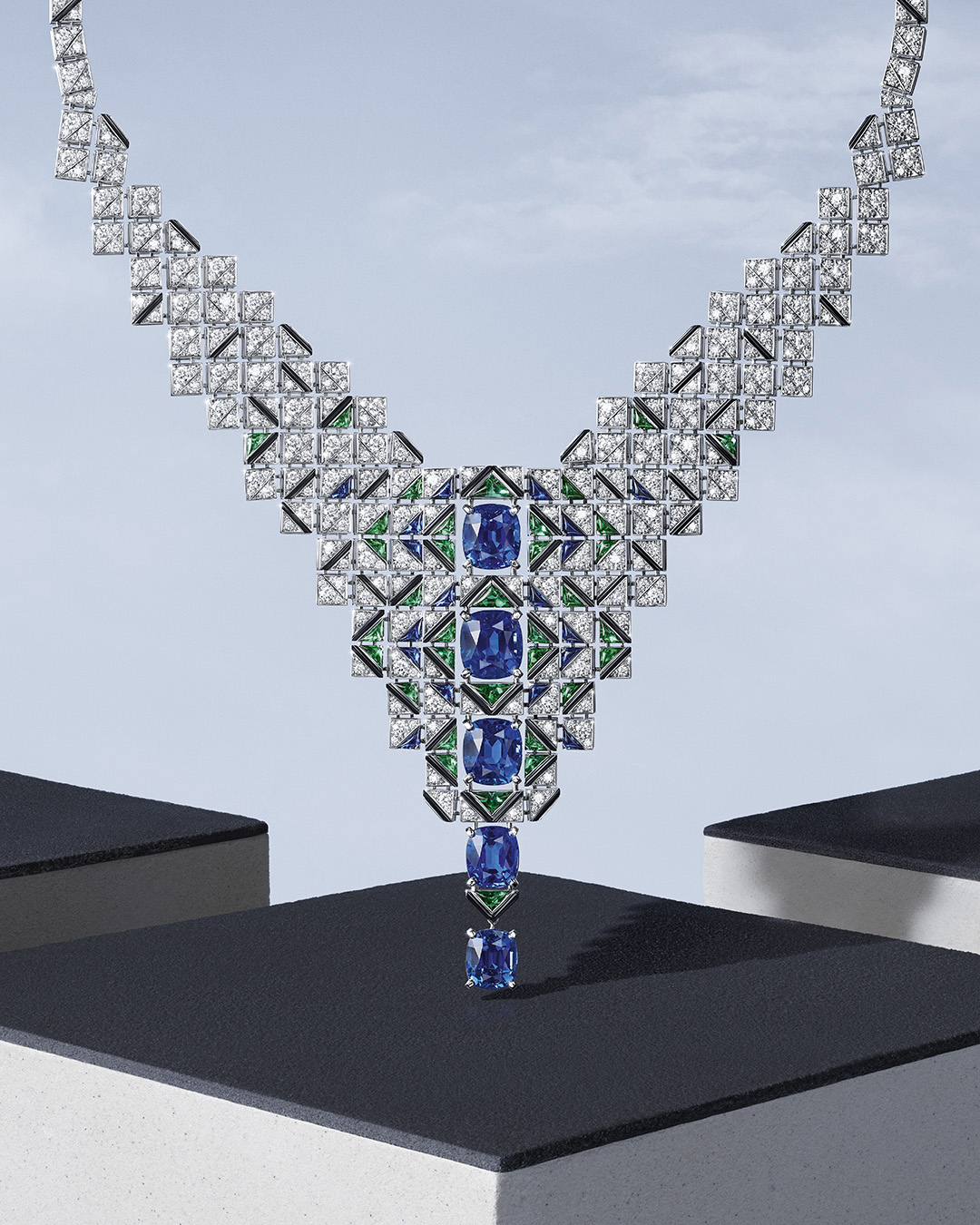 The creation of Miraggio features a line of exquisite Ceylon sapphires. On either side of the necklace, there are sapphire and emerald motifs punctuated by graphic onyx details that produce an entrancing kinetic effect.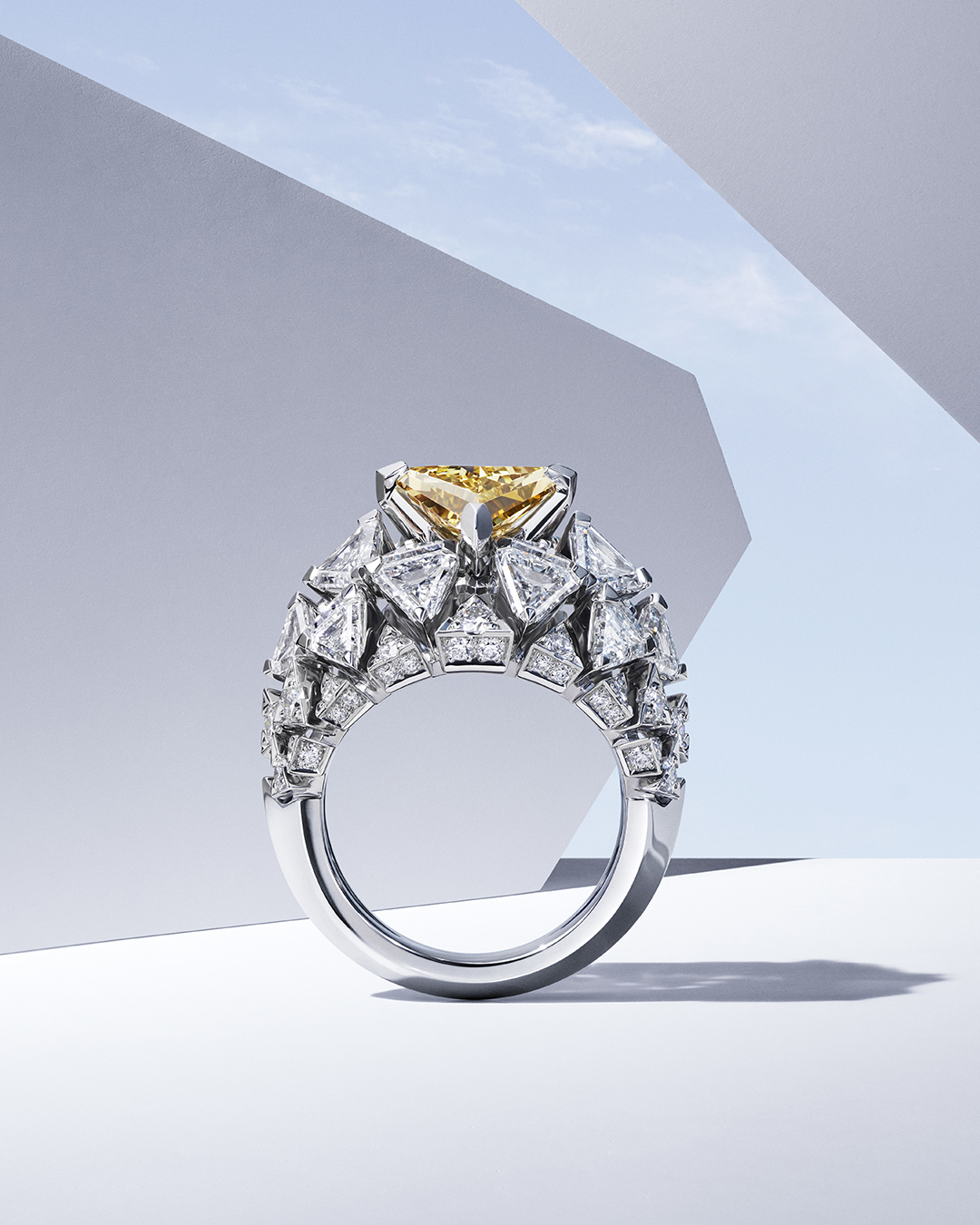 The Maison has also made Eximis, an extraordinary 4.15 carat yellow-brown Fancy diamond ring. The architecture of the shapes and the choice of the singular solar diamond make the piece an intensely Cartier creation.
Photos by Cartier.