Like Tudor, football and rugby players share the same spirit to achieve the extraordinary whether on land, ice, in the air or underwater.
As sportsmen, there are many things football superstar David Beckham and the most popular rugby team in the world, the New Zealand All Blacks, have in common.
They are driven by discipline, spurred by ambition and brought within the precinct of success by a fearless dream of a select few born to dare.
For this, Swiss watch brand Tudor has chosen them to be the new faces of its Black Bay watches, the timepiece that embodies their same spirit to achieve the extraordinary whether on land, ice, in the air or underwater.
David Beckham: Bend it like Beckham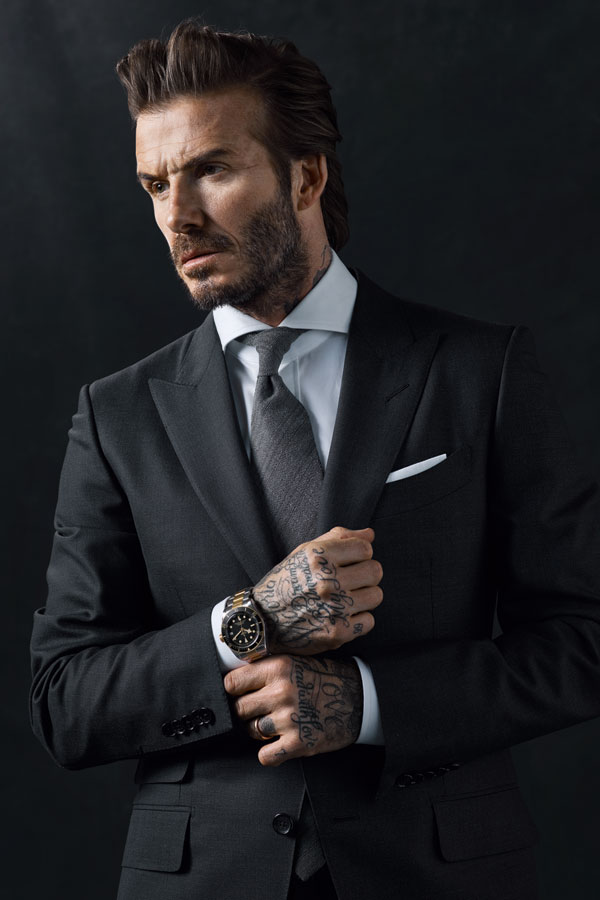 A multi-faceted man with a taste for the finer things in life, Beckham may not have been the best scorer, nor the fastest player in his football heydays but he has a unique style, both precise and spectacular.
Perfect passes, extraordinary kicks and supreme accuracy garnered him the signature tagline "Bend it like Beckham", before eventually leading him to become one of the most acclaimed, loved and successful players in the history of the game.
For this, he embodies the Black Bay S&G, a vintage-inspired steel and gold diver's watch as well as the Black Bay Chrono, a COSC-certified chronograph with column-wheel manufacture calibre drawing upon Tudor's diving and motorsports heritage.
The All Blacks: Those who are up for anything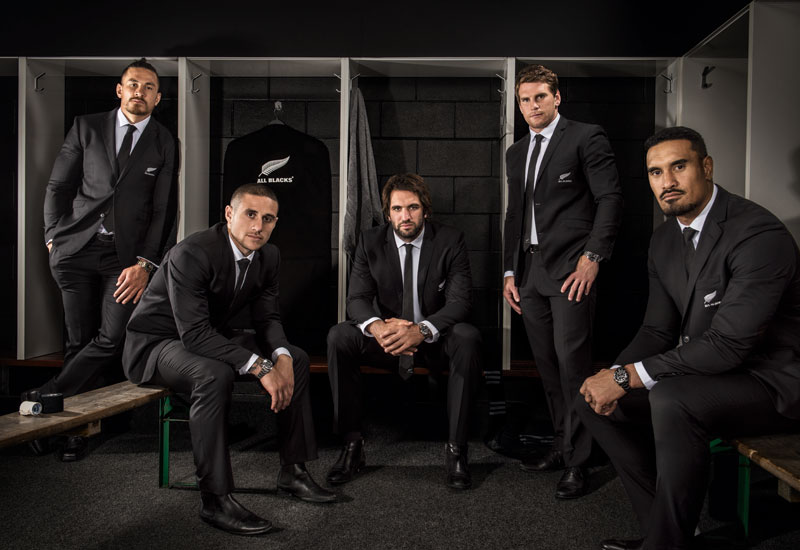 Tudor works with the New Zealand All Blacks in a three-pronged strategy – partnering with the world's most famous rugby team, its leading player Beauden Barrett and the upcoming 2017 DHL New Zealand Lion Series championships.
With a history extending back more than a century, the All Blacks are the most successful international rugby team of all time, with a winning Test record of more than 77% of all games.
Why is it called a Test record? Because each match is exactly that, a test of physicality, skill, endurance and mental abilityto perform under pressure.
Their world-class skill, daring vision, enduring values of humility and team spirit is personified with the Black Bay Dark, a vintage-inspired all-black steel diver's watch which also perfectly matches thier monochromatic team colours. As robust as the wearers and tested to the extreme according to Tudor's watchmaking philosophy, the Black Bay Dark pays homage to the more than 60 years Tudor has spent perfecting the ideal professional's watch.
Discover the watches in detail at the official Tudor website here.