For a sneak peek, there is the 41m Norman-Foster designed Ocean Emerald and the custom built 65m Ambrosia by Benetti.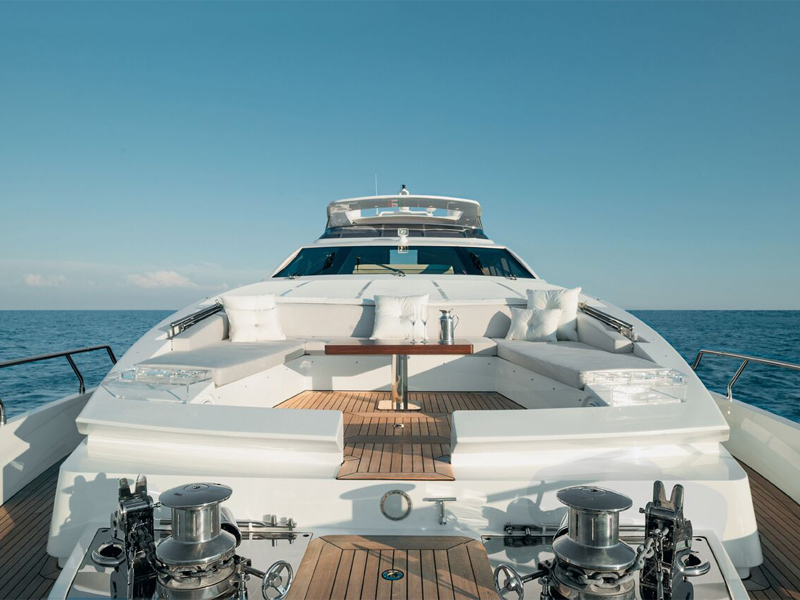 Seafarers and yacht enthusiasts, take note!
The exclusive and ever high-octave Singapore Yacht Show 2017 will be making its return this 6-9 April, bringing with it a chance for you to enjoy luxury yachting at its finest.
Like previous years, the world's finest superyachts and international yacht brands will be congregating for an elite experience in an equally select social setting.
The ONE°15 Marina Club is where it's going to be held after all, a venue that itself epitomises luxury lifestyle where many glamourous parties and prestigious events had once graced its spaces.
Over 60 yachts – yes, sixty – will be part of the show this year, brought in by equally as many exhibitors. For a sneak peek, there is the 41m Norman-Foster designed Ocean Emerald and the custom built 65m Ambrosia by Benetti.
Here are our top 5 picks that we can't wait to see for ourselves at the tradeshow.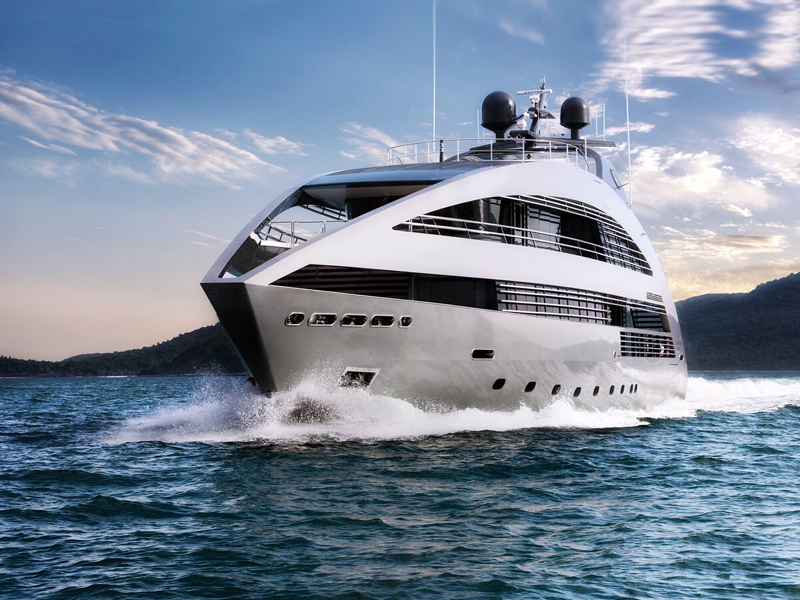 Ocean Emerald
Ocean Emerald
A celebrity in the yachting scene, Ocean Emerald starred in the re-make of 1991 cult classic Point Break. The 134.51ft /41m contemporary motor yacht Ocean Emerald was built in 2006 by Rodriquez Yachts and features timeless styling, beautiful furnishings and sumptuous seating throughout to create an elegant and comfortable atmosphere. (swipe left for more)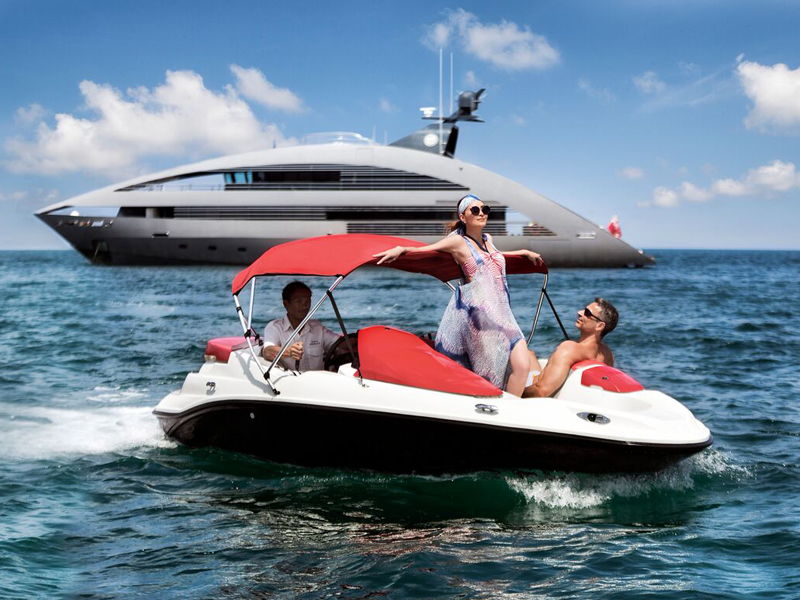 Ocean Emerald
Ocean Emerald
Designed by Lord Norman Foster, the superyacht sleeps up to 12 guests in 5 rooms and is also capable of carrying up to 9 crew onboard to ensure a relaxed luxury yacht experience. Ocean Emerald's impressive leisure and entertainment facilities makes her the ideal charter yacht for socialising and entertaining with family and friends.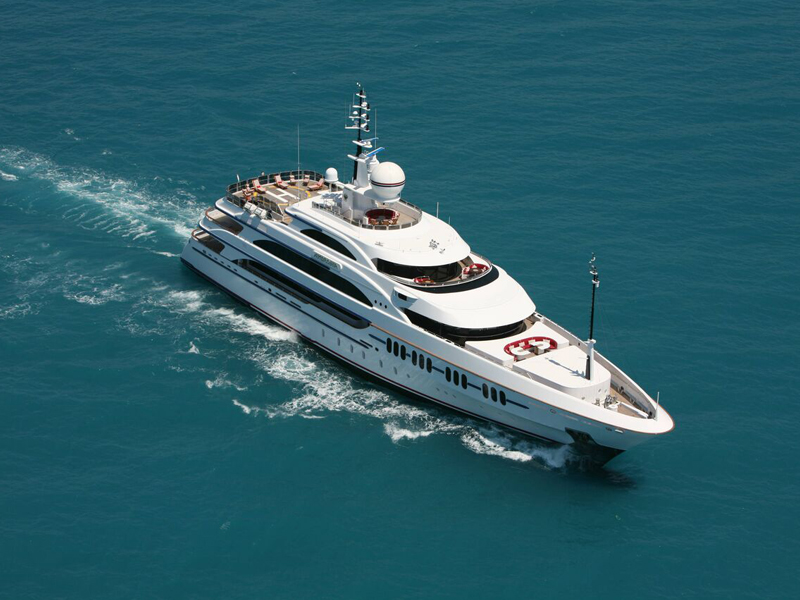 Ambrosia
Ambrosia
One of Asia's biggest and most luxurious superyachts, the massive 65-meter Ambrosia was custom built in 2005 by Benetti in Viareggio,Italy. The yacht's traditional elegant lines, six massive deck levels, and sleek exterior lines will be a standout at the show.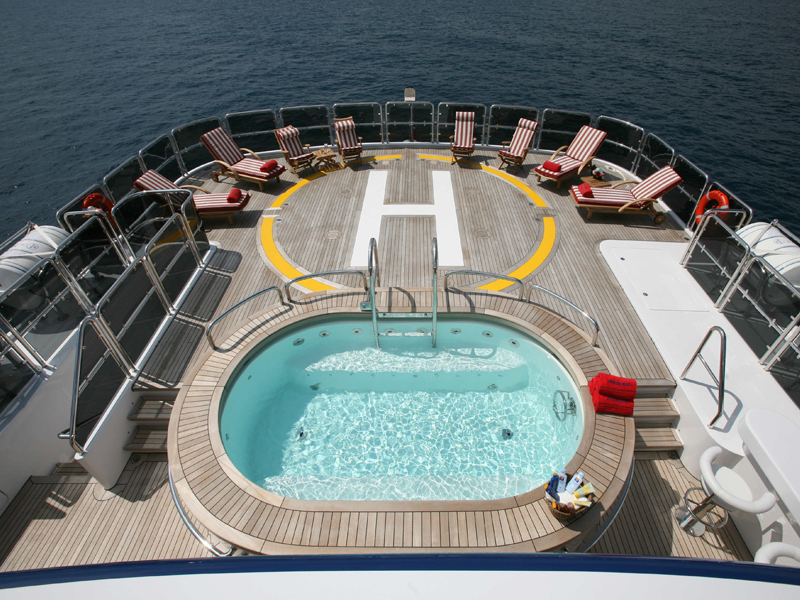 Ambrosia
Ambrosia
Ambrosia offers accommodation for up to 12 guests and is also capable of carrying up to 20 crew onboard. The top deck features a helicopter pad and outdoor sundecks with a spa pool while the upper deck contains entertainment and VIP staterooms with marvelous views from its full-sized windows. At the stern is the world famous 'Stargate' dining room.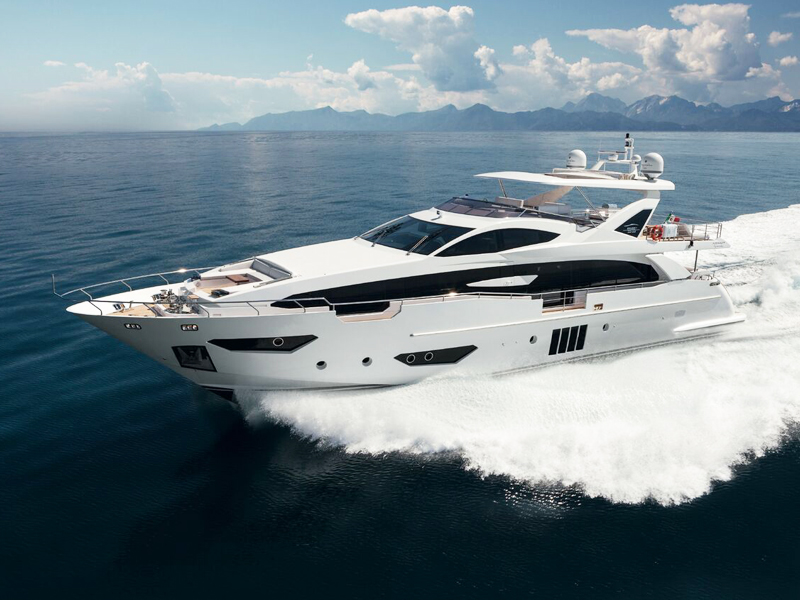 Azimut 95RPH
Azimut 95RPH
Making her Asia debut at SYS 2017, the Azimut Grande 95RPH yacht is a beautiful vessel, belonging to the Azimut Grande collection. The Azimut 95RPH features a highly innovative exterior design by Stefano Righini, while her lovely and elegant interiors have been created by Studio Salvagni Architetti.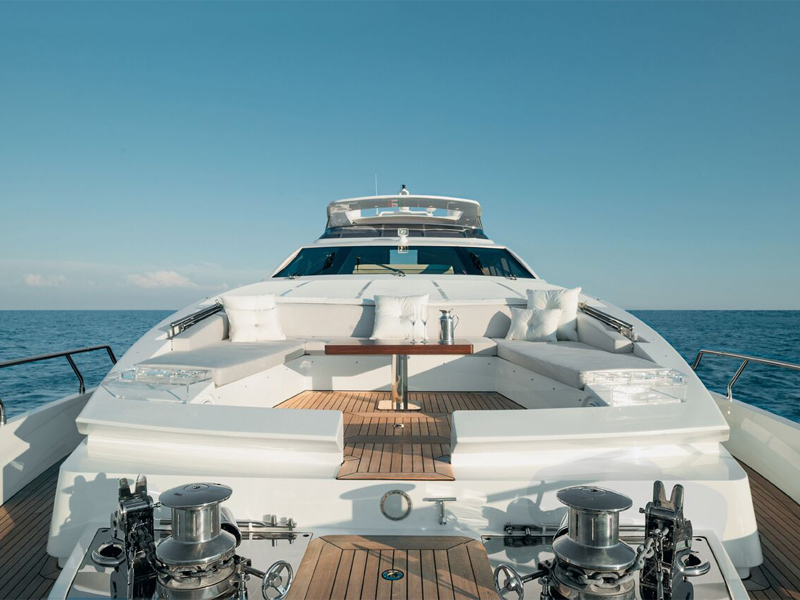 Azimut 95RPH
Azimut 95RPH
Externally, 95RPH by Azimut offers an amazingly spacious flybridge, providing a cushy exterior dinette that seats 10, a mini bar, Spa Pool, and comfortable sunbathing area. To the stern, there is a garage with pivoting platform for a + 4-metre tender jet. Internally, Azimut Grande 95RPH provides luxurious and comfortable accommodation to up to 10 guests in 5 magnificent cabins, including a master cabin on the main deck, as well as four VIP cabins on the lower deck, each with a private bath.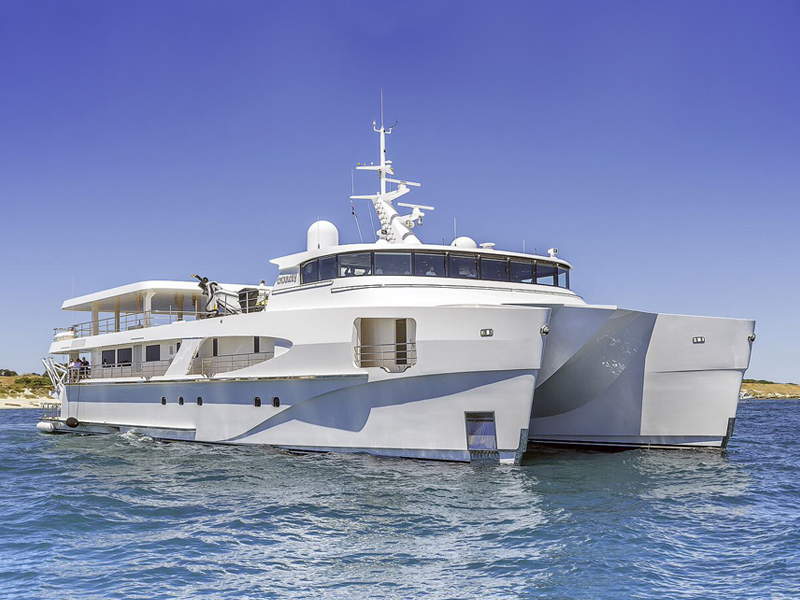 Charley
Charley
The new kid on the block, 46.6-meter custom-built motor yacht Charley was built by Echo Yachts in Australia in 2016. Her elegant exterior and interior styling are the work of LOMOcean from New Zealand, who is also responsible for her engineering.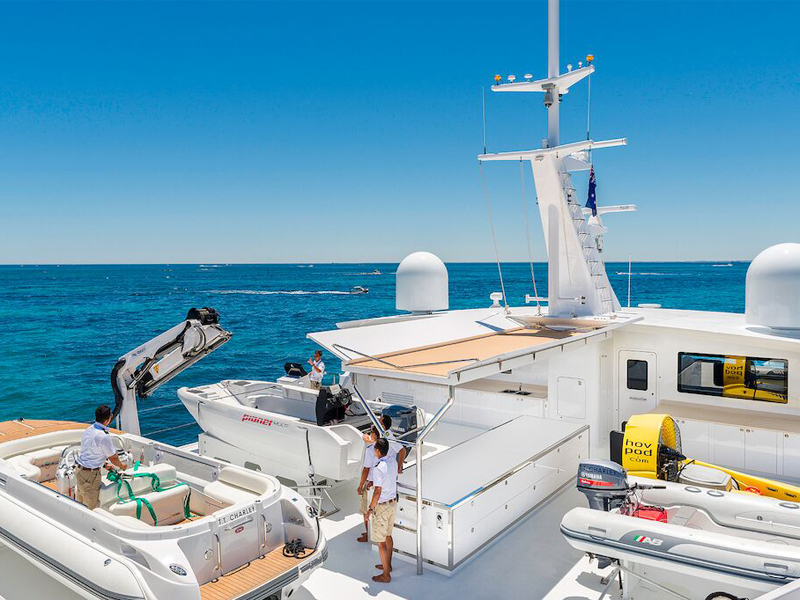 Charley
Charley
Charley's interior configuration has been designed to comfortably accommodate up to 5 guests overnight in 3 cabins, and 2 twin cabins. She is also capable of carrying up to 12 crew onboard. Powered by 2 Cummins 2,700hp diesel engines Motor yacht Charley is capable of a top speed of knots, and comfortably cruises at 16 knots.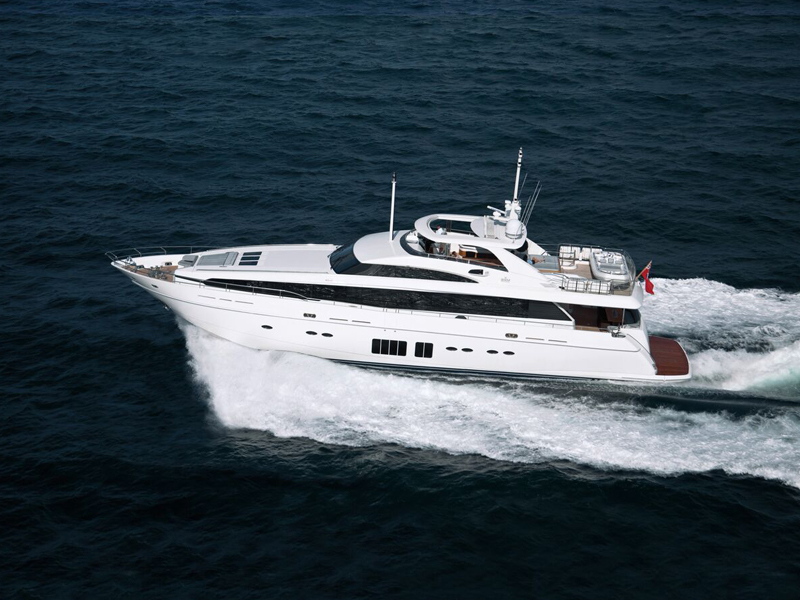 Princess 32M
Princess 32M
With her elegant profile and unparalleled sea-keeping abilities, the 32M is every inch a princess, while setting new standards of style, sophistication and personalization. An iconic model from the world-renowned British brand Princess Yachts, ultra-luxury super yacht Princess 32M is the largest of the fleet.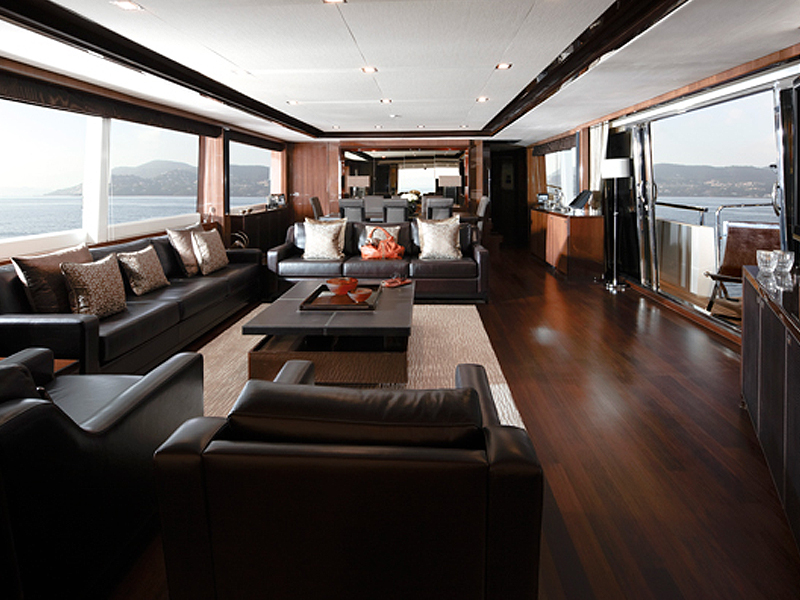 Princess 32M
Princess 32M
She provides an enviable cruising experience with its spacious exterior and interior where attention to detail is matched to thoughtful design and quality craftsmanship. Its inviting spaciousness extends to the full-beam master suite and VIP cabin, each created in the height of comfort and opulence. The garage on the 32M houses two jet skis, with the main tender stowage being on the hydraulic swim platform or up on the aft flybridge deck.
Alongside insider boating experiences on some of the most exclusive superyachts to sail the waters of this part of the world, there will also be conferences on yacht trends, demonstrations on some of the latest yachting toys in the market as well as special invites to dining and wining experiences that's unlike any other.
It's an extravaganza you don't want to miss. Get your tickets or learn more about the show at the official website here.