Twenty-four Louis Vuitton bags went into the making of it, including one suitcase.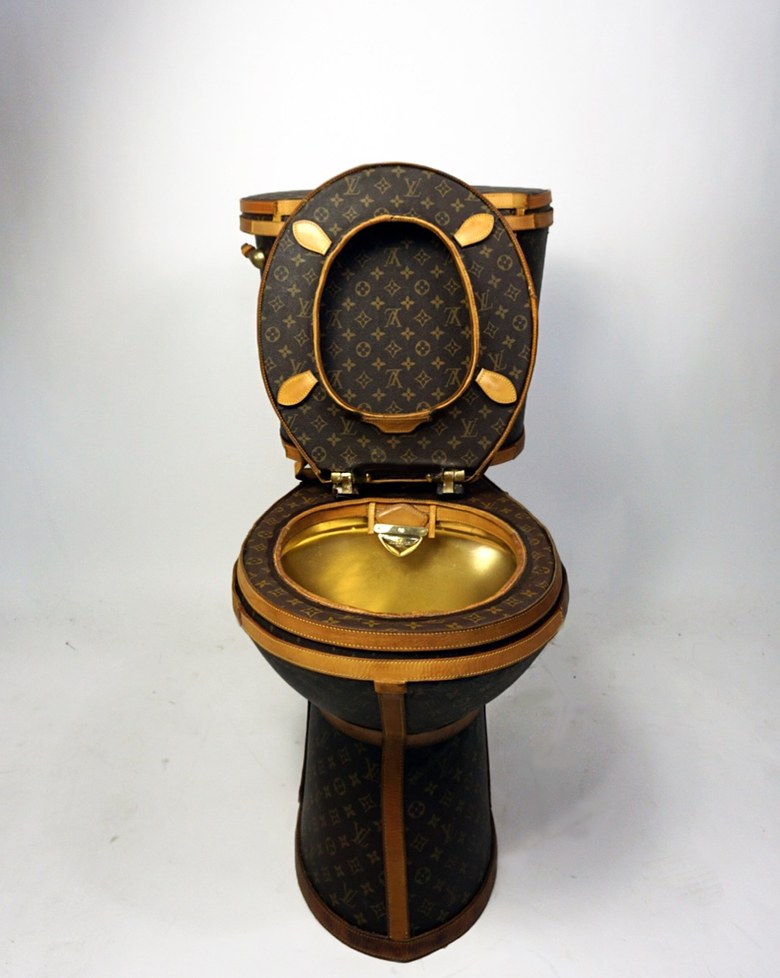 Some people take their toilet time very seriously. Then there are those who take it to a Louis Vuitton level of serious, as in the case of artist Illma Gore.
The artist stunned the world with a fully functional toilet made out of Louis Vuitton bags – 24 of them to be specific, including one suitcase – spending a total of $15,000 to create the bathroom throne.
The bags were each sourced from designer resale site Tradesy, reports Vogue, and were taken apart and assembled into the flushing, functioning potty in the span of 3 months. The tank is made of gold as is the bowl on the inside.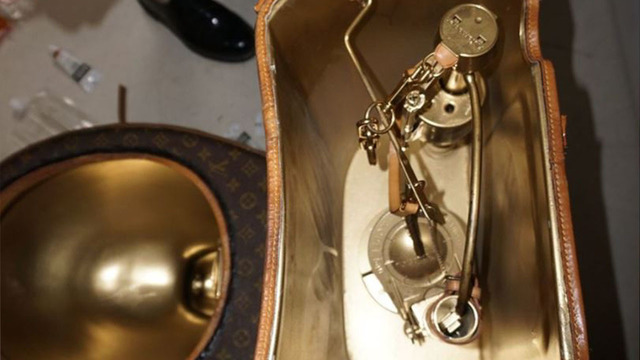 The toilet is currently on display at the Tradesy showroom in Santa Monica, California while it waits for its new owner. Its asking price? Just a humble $100,000.
There is no chance of any bargaining whatsoever, unfortunately, as the toilet is brand new and has never been used.
It'll be perfect to go with the Supreme brick and Christopher Kane cable ties.
(Photo: Illma Gore)