I wanna be the very best, like no one ever was…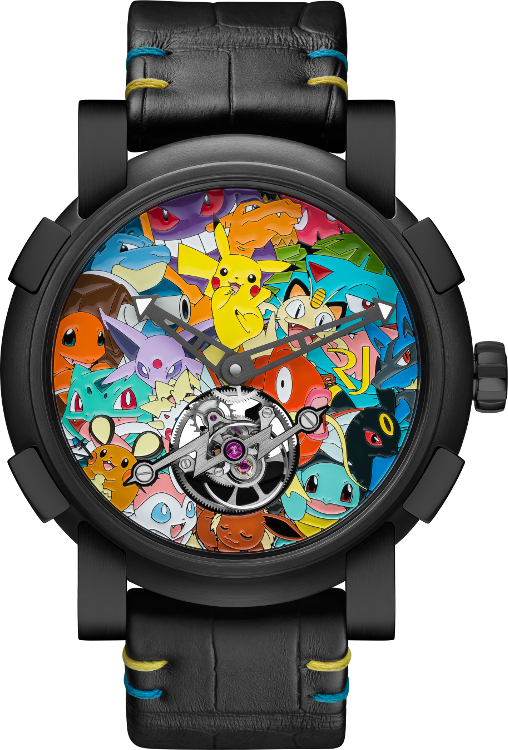 There's a lot of truth to the saying that we never really grow up; our toys merely get bigger – and more expensive.
Romain Jerome is certainly trying to bring out the inner children in us with its new Tourbillon Pokémon watch that comes with a staggering six-figure $200,000 pricetag (that's approximately MYR856,900).
It won't be as easy to get your hands on as the original trading cards, however, as only one is being produced, made for one very specific super-fan, we imagine.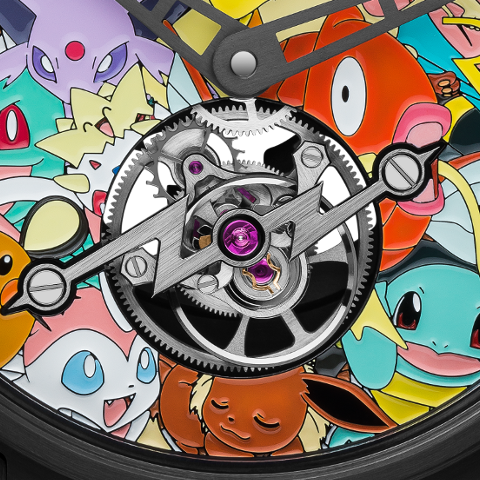 This isn't the first time Romain Jerome has worked on a Pokémon themed watch – back in 2016, it had released 20 limited edition non-tourbillon Romain Jerome X Pokémon watches featuring a first-generation Pikachu in bright yellow priced at only US$20,000 each (approx MYR85,690).
This new tourbillon version measures in at 48mm, is cased in the black PVD-coated steel case that's a Romain Jerome signature and is water resistant to 50mm. Clearly an adult size despite its cartoon-filled face, it is mounted on a black leather alligator strap with blue and yellow stitching, keeping to the Pokémon colour scheme.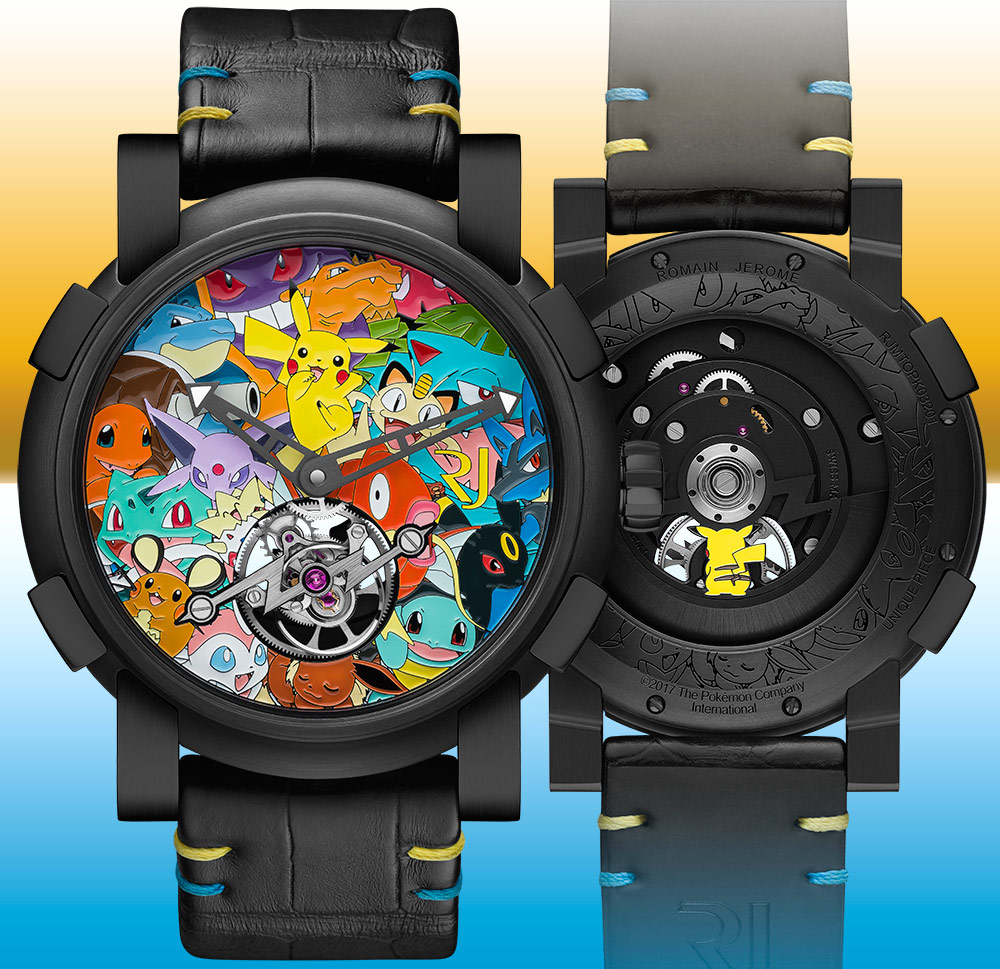 Inside, it is powered by the RJ400-TS movement with tourbillon, a mechanical selfwinding movement that beats at 28,800vph with a generous 60-hour power reserve. The tourbillon can be peeked at the 6 o'clock on the dial, secured in place by means of a cool lightning bolt bridge. It didn't escape us that it's designed to look like a trainer's Pokéball.
The dial is one sure to steal the breath of any pikachu fan. Hand-filled cloisonné enamel illustrates all the main characters from the cartoon, bringing to life Pikachu, Chamander, Bulbasaur, Ivysaur, Squirtle, Caterpie and more. To not block any of the Pokémons at any hour of the day, the hands of the watch are also skeletonised.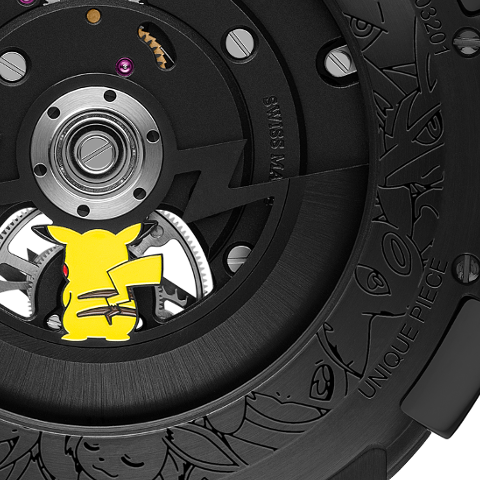 A sapphire crystal case back also offers views of the movement, but not much. Yet, it's not something to cry over because there's a cuter consolation – the PVD-coated rotor comes with an enameled back view of Pikachu.
Kudos Romain Jerome in once again presenting a piece of pop culture and nostalgia that can sit on the wrist.
For more information, log on to the official website here.