This chess set earns its 'world's most expensive' title thanks to it being embellished with diamonds, sapphires, and South Sea pearls.
Australian artist and goldsmith Colin Burn sets new expectations in gifts for the board game lover in your life with his latest creation – what is considered to be the world's most expensive chess set. It's up for sale at US$4 million, which is approximately over an eye-watering RM17 million.
Named 'The Pearl Royale', this incredibly luxurious chess set consists of pieces made of 18-carat white gold, embellished with black and white South Sea pearls and covered with 513 carat diamonds and blue sapphires. This high-value set has only been displayed to the public eye by one gallery so far in an exhibition: the ACCA art gallery in Beverly Hills in 2019.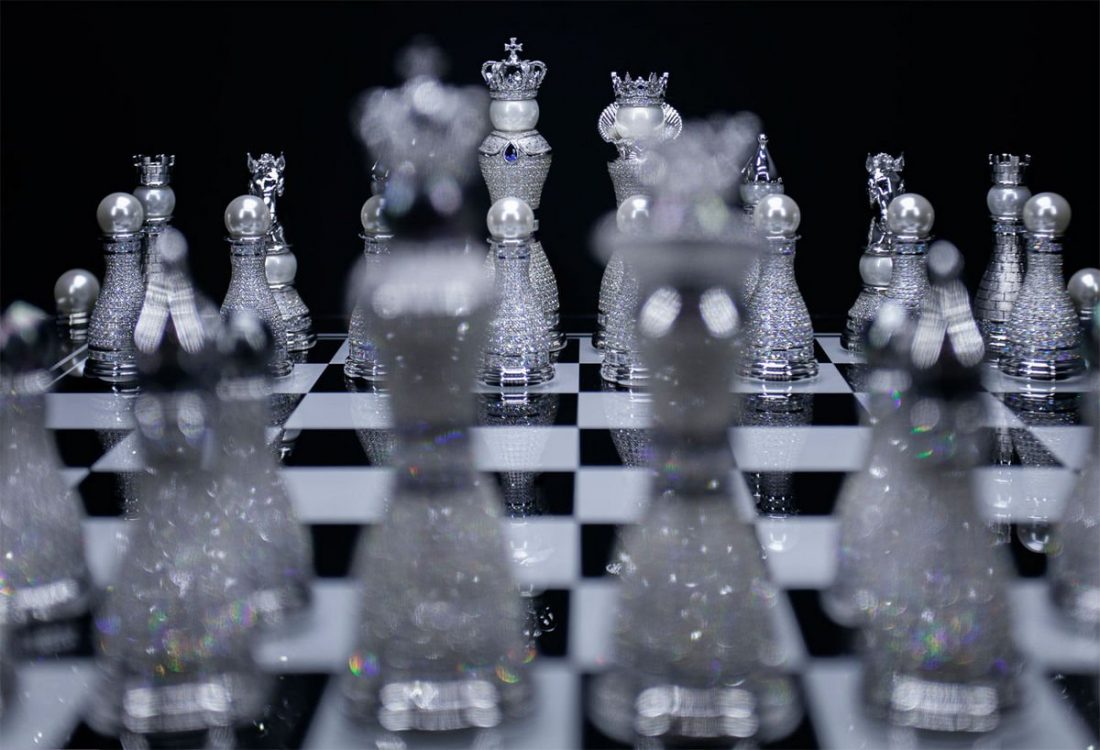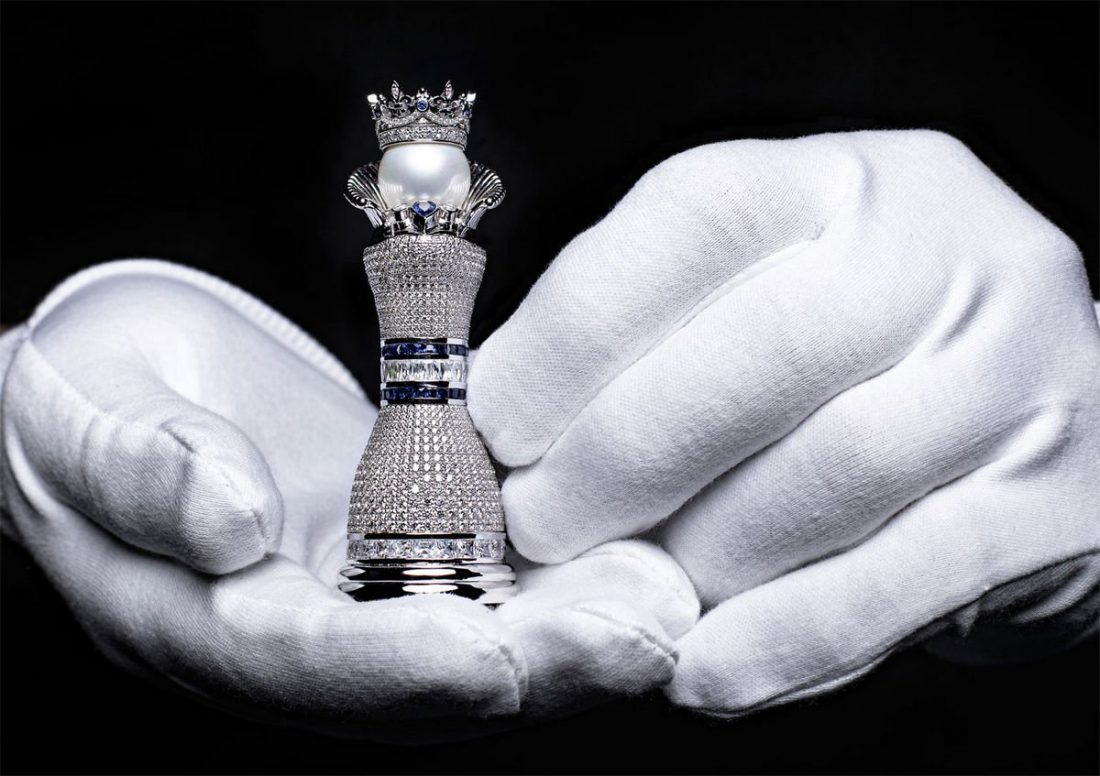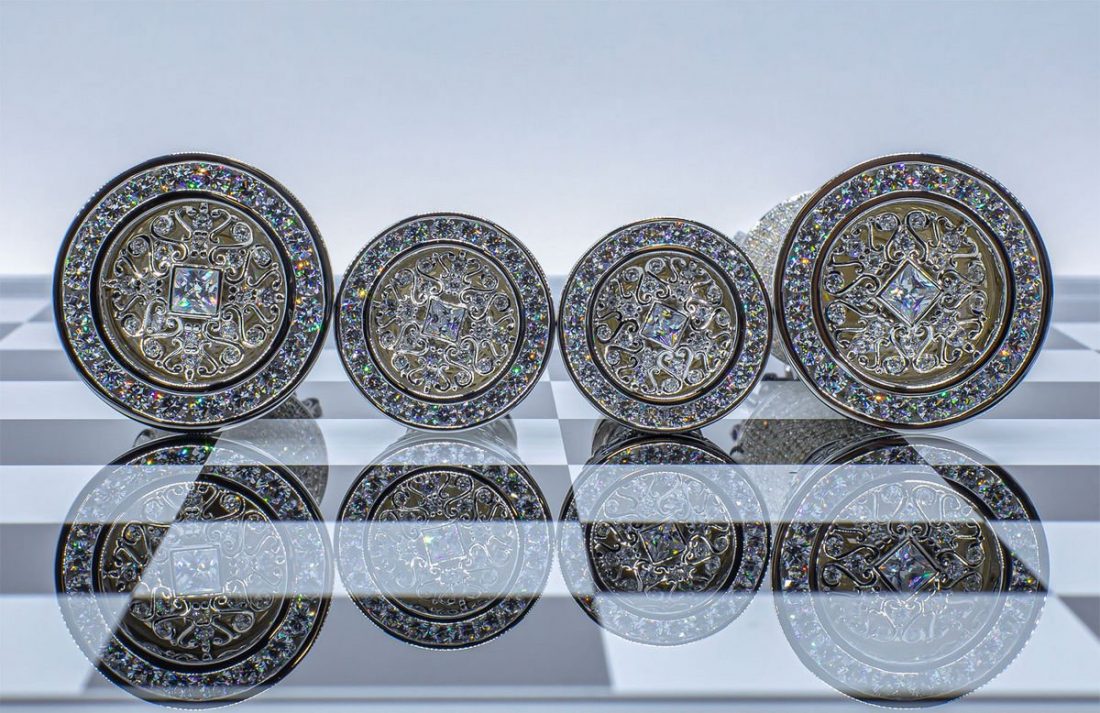 Colin Burn was trained as a galvaniser in 1979 before working for a leading jewellery company in Australia. At the young age of 22, he had already started his own company. He refines everyday objects in his works of art, and has received awards in Australia and Japan.
The Pearl Royale chess set is only limited to three creations, can be bought directly from Colin Burn, or ordered from the ACCA Gallery in Beverly Hills. It comes with a diamond and gem certification, and is listed as limited edition artwork.
Photos: Colin Burn