The crown jewel of The St Regis Langkawi, Kayu Puti is a one-of-a-kind dining experience that will wow even the most well-heeled, beginning with an enchanting champagne sabering ritual.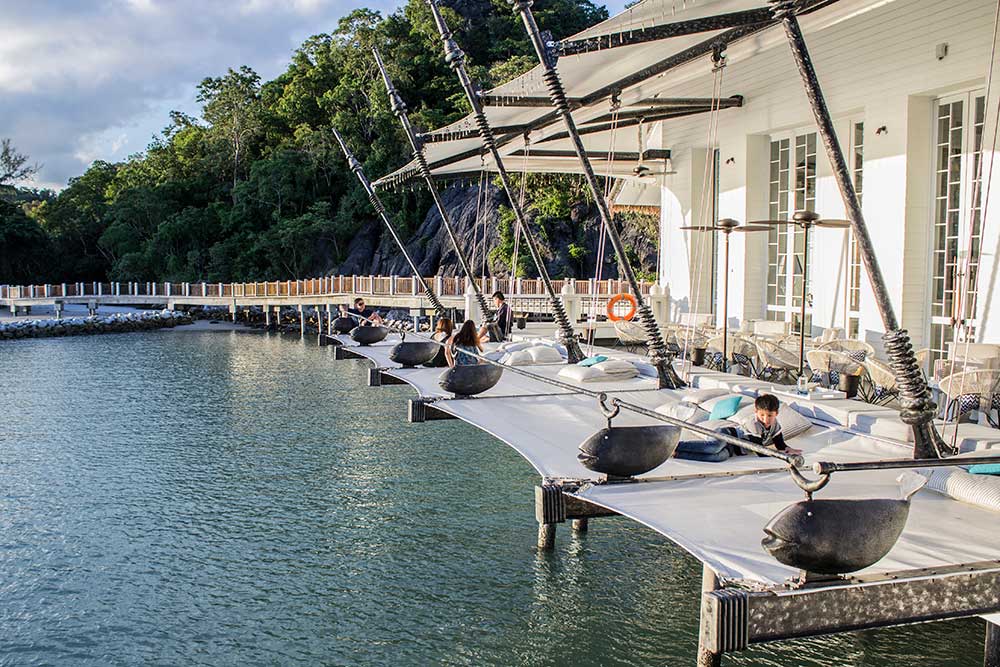 There are many things that The St Regis name is known for – its signature 24-hour butler service and inimitable 5-star service, among others.
Special to The St Regis Langkawi however, is a one-of-a-kind dining experience that will wow even the most well-travelled and well-heeled, especially those who appreciate a good dining experience.
Its Kayu Puti Restaurant has been delighting the tastebuds since the opening of the hotel, with its strategic location over the sparkling blue lagoons of the island. Helmed by highly acclaimed Executive Chef Gaetan Biesuz, this specialty restaurant serves a menu of Asian influenced haute cuisine and reinterpretations of regional recipes are complemented by an extensive beverage menu of inventive cocktails and classic tipples.
But the experience starts long before you even set eyes on the restaurant.
The St Regis Sabering
A private invitation to dinner will arrive at your room upon reservation. This starts off with the classic The St Regis sabering ritual of champagne to mark the start of a gastronomical journey that's bound to wow. You are then shuttled to Kayu Puti itself that's a mere 5 minute away, in an open buggy of course so you can drink in the beautiful blue waves of the island – the best kind of starter.
Dinner for two
Kayu Puti is made for the romantic, with clean white decor fed with uninterrupted views of the Andaman Sea. It even opens up on one end to a patio on which you can lounge and be surrounded by only the soft waves and cool breeze of the sea, the perfect spot for a pre-dinner aperitif.
As scenic and beautiful as everything is, it is but a starter to the food on the menu.
Kayu Puti Culinary Experience
For first-timers (which we were), the Kayu Puti Culinary Experience comes highly recommended for a roundup of the best of Kayu Puti's flavours. On one plate, you get a medley of delectable seafood that whets the appetite from sight alone, alongside a selection of freshly baked bread.
The smoked Lock Fyne salmon with herb cream is rich and creamy enough to jumpstart even the most sluggish palate. All that fattiness is cut with a refreshing Andaman tiger prawn ceviche for a refreshing twist – umami flavours and tartness have never gone so well together. Rounding things up are Andaman crab spring rolls and crispy oyster tempura that lend texture and bite, bringing satisfying crunches into the profile.
Stanbroke Farm Wagyu Beef
Lovers of full-bodied wagyu will appreciate the way the prized meat is prepared at Kayu Puti. Instead of merely grilling it, the entire steak is given a local touch by means of a kicap manis glaze – a popular Malay style of cooking meats. This lends it an almost caramelised flavour at the start, before the signature meaty jus hits, heightened by just the slightest touch of smokiness. Sprucing things up on the texture front are accompanying seasoned mushrooms that add to the earthiness of the entire dish, spiced confit potato that is as creamy as they come and a surprisingly refreshing wasabi foam, lifting flavours in all the right places to keep things from getting cloying.
Atlantic Cod Fish
For those who rather fish, the Atlantic cod fish doesn't dull in the slightest. Grilled until the skin is just crispy enough whilst still retaining a fluffy white middle, it bursts with ample natural sweetness of the sea, lent a complementing savouriness with splash of assam pedas broth. Adding crunch are delightfully crispy tempura okra, deep-fried into golden nuggets that are deliciously addictive as they sound. Lifting flavours are tomatoes and a cucumber spaghetti for a touch of brightness, lengthening the overall sweetness of the fish.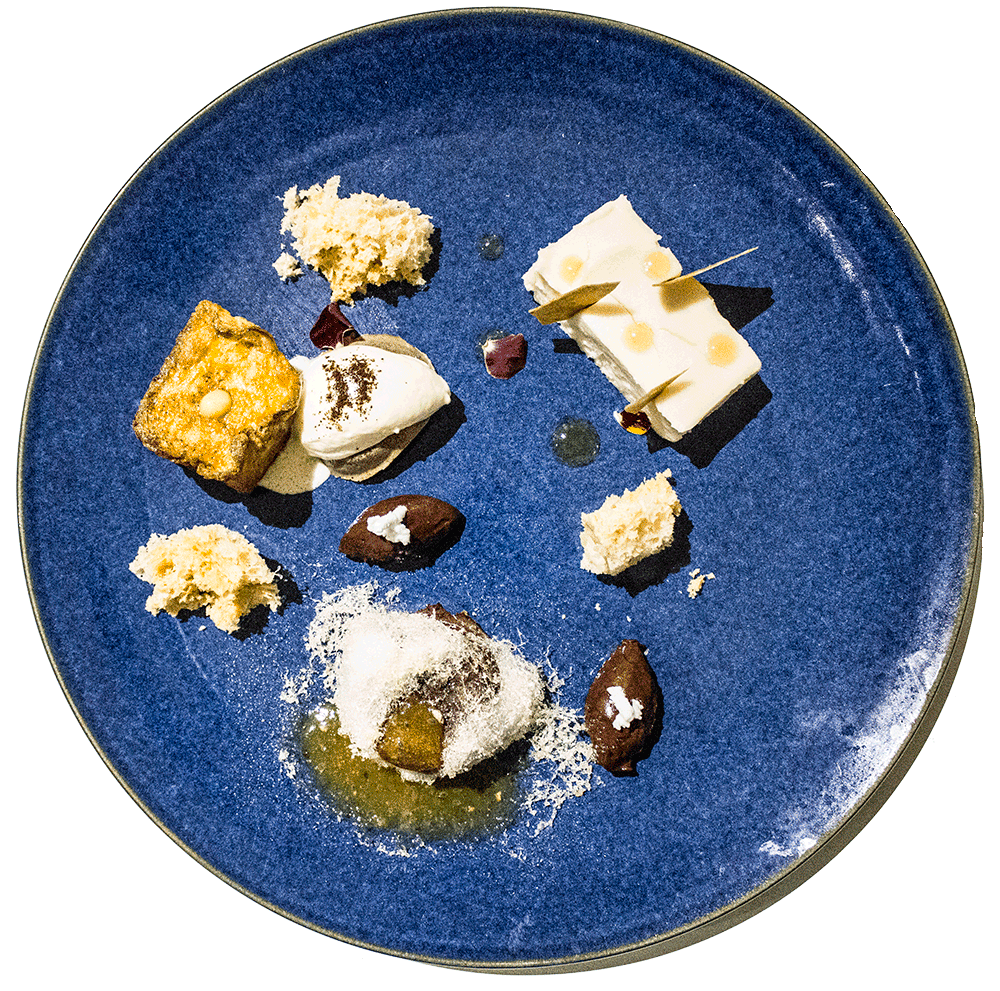 Langkawi Black Bee Honey
Dessert is almost a tribute to the raw ingredients of the island. Langkawi's home-harvested honey is put in the spotlight, made into a thick treacle-like treat by means of long hours of cooking in low temperature. It borrows additional sweetness from banana and coconut for a creamy dessert that is as rich as it is flavourful. Ivoire Valrhona chocolate mousse balances all that sweetness out with a film of bittersweetness while honey gel and teh tarik ice cream round the entire meal off to a sweet and cleverly curated end.
Kayu Puti is open from 6pm – 10pm daily. Visit the official website here for more information or reservation enquiries.