Luxury was a mere 20-minute drive from the Langkawi International Airport, complemented by various specialty features that are not short of its 5-star reputation.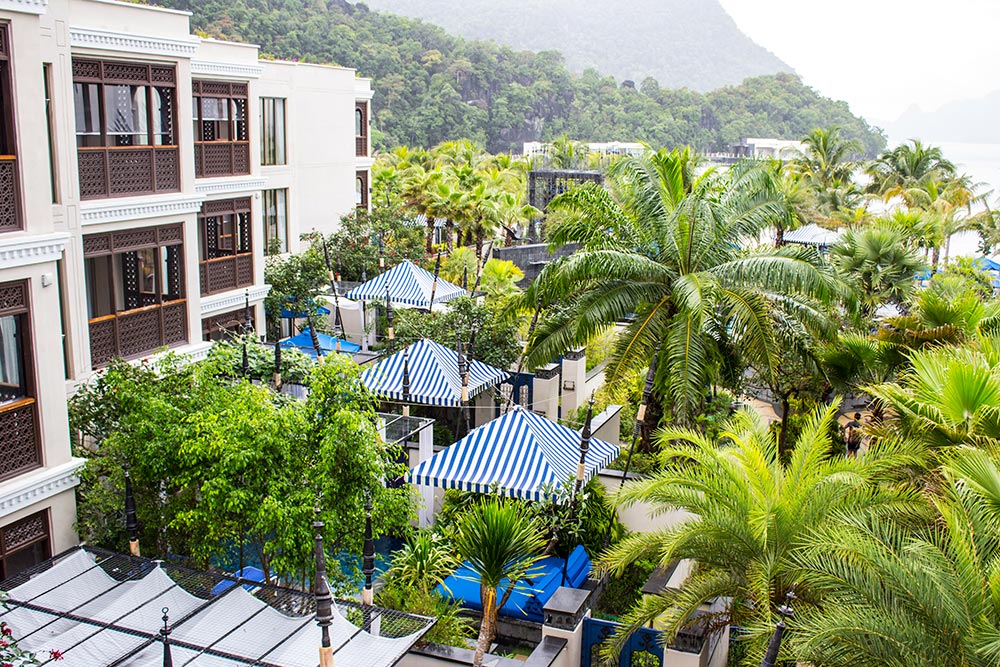 Since April 2016, the jewel of Kedah – Pulau Langkawi – has been shone upon with the resplendence that is The St Regis Langkawi.
The luxury resort is a true masterpiece with over 85 suites and 4 over-water villas, each artistically envisioned by world-renowned designer Bill Bensley and San Francisco based architectural firm, Gensler.
The inside houses even more lavish attention to detail, among them, St Regis's signature Butler service, various specialty restaurants, spa services and more, complementing tasteful furnishings and comforts that are not short of its 5-star reputation.
We thought it was about time to check out the place ourselves and a trip up North proved to meet our expectations.
Arrival
Luxury was a mere 20-minute drive from the Langkawi International Airport, heralded by impressive tall stone entrances. The drive itself was a scenic beauty decorated with ample greenery and splashes of blue peeking from the skies and occasional sights of the Andaman Sea.
Upon arrival at the front lobby, a gong signalled our arrival regally, before we were escorted to our suite swiftly and efficiently by the St Regis butlers, who also came to play a big part throughout our stay. Not a single need went unmet as they were on-call 24 hours on top of being trained in the most stringent of English traditions.
Home away from home
The St Regis suite was everything it was said to be – 90 square meters of luxury, complete with a living area, dining area, separate bedroom with seating and a furnished balcony. All this was fed with a panoramic view of the 600 metre private white sand beach that melded into the shimmering emerald waters of the Andaman Sea.
The choice of warm colour palette in terms of furniture, walls and carpeting immediately evoked a sense of belonging, sure to gain the approval of even the most well-traveled. These were all made the sweeter with everything you'll need throughout your stay, from a fully-stocked mini bar and espresso machine to 24-hour in-room dining services and to-die-for Bose sound system to elevate your meal.
Exploring the grounds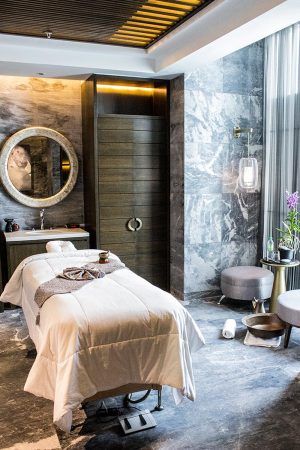 There was only one thing to do in Langkawi – hit the beaches, preferably with a drink in hand. Blue cabanas and hammocks called out to everyone within eyesight to join them on the private beach. Should you fancy a dip, a private lagoon was at ready for you to cool off in.
Otherwise, the Iridium Spa made for an inviting alternative, waiting to pamper tired muscles with traditional Malaysian massage using luxury line BABOR on top of natural rainforest botanicals. Custom holistic treatments for mind, body and soul are executed in over 800 square metres of tranquil space.
Dining and wining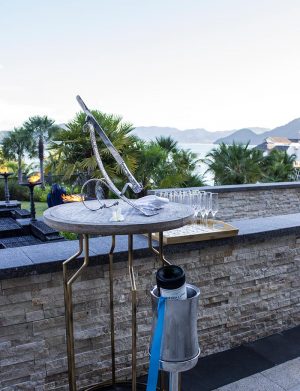 You'll never miss dinner time here at The St Regis. A private invitation will be sent to your room, inviting you to witness the iconic champagne sabering ritual of the hotel.
Following that, from the six distinctive F&B options within the hotel, we decided on the Kayu Puti speciality restaurant, hosted in an over-water beach house located at a 5-minute caddy ride away from the main lobby. Serving up Asian-inspired haute cuisine with a side of interior décor made of tastefully refurbished elements like century-old wooden door and windows from Yangon and teak columns inlaid with camel bone from India, it was a true delight raising our glasses to our dinner that boasted treasured regional traditions and cherished familial recipes updated with contemporary techniques.
A stop at the St Regis bar made for the perfect nightcap after, from its décor of dark timber flooring and Bayan tree trunks to the signature St Regis Bloody Mary. Every St Regis has its own version of the drink and the one in Langkawi paid homage to the mystical island by naming theirs the Lang Mary after Lang-kawi.
Checking out with a heavy heart
We were incredibly dreading the hour when checkout arrived but a scrumptious breakfast at L'Orangie, the hotel's all-day dining establishment, made up for it. After a good helping of eggs made to order, nasi lemak, some smooth Teochew congee and even some Japanese cha soba in clear broth, we accepted that our time in this idyllic heaven was up and proceeded to check out with a happy stomach, and an even happier heart.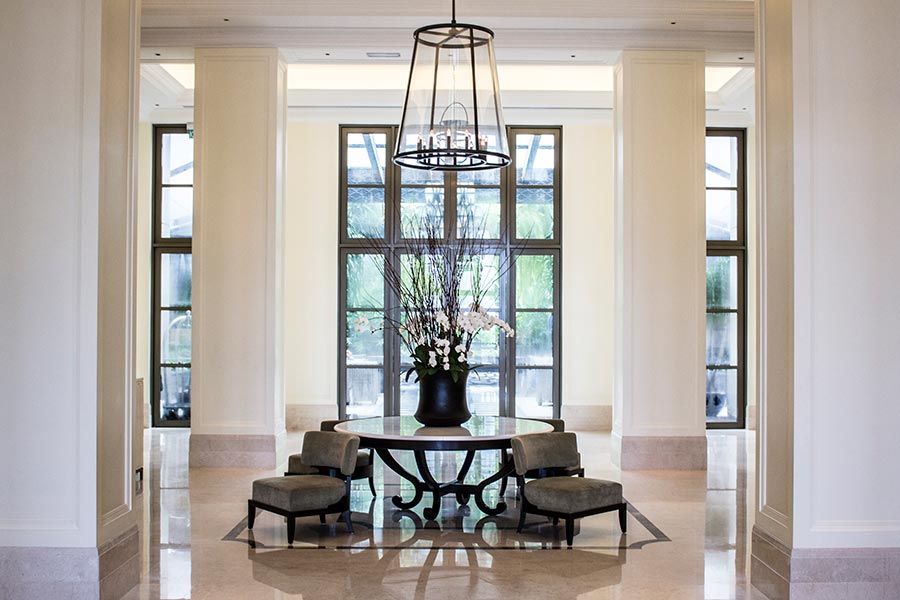 For more information, log on to the official website here. To make your reservations, call (60) (4) 960 6666.