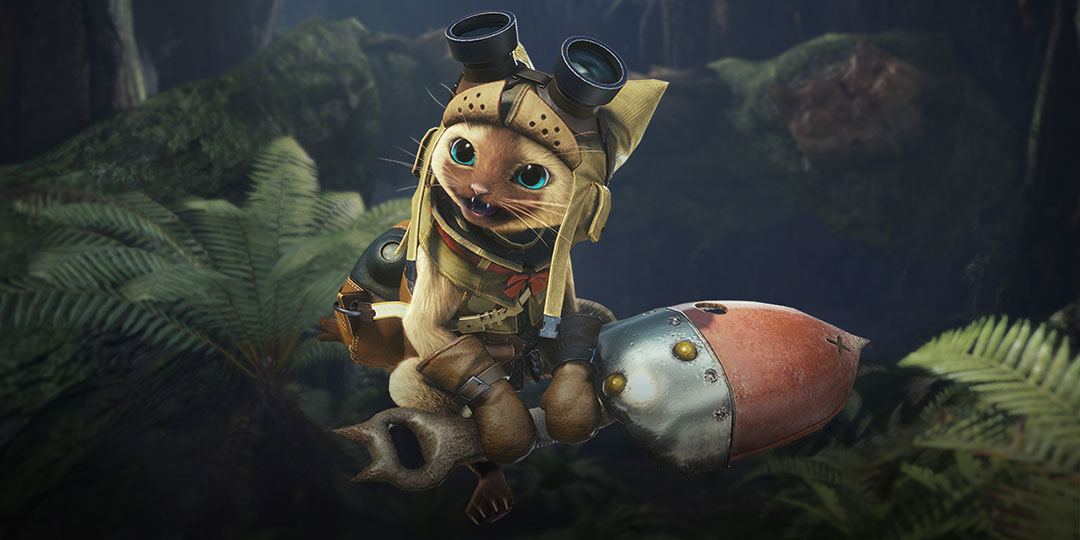 Who said game nights were meant to be limited to just board games?
One of the questions we ask ourselves (and those we're stuck with) during the MCO is: "what do we want to do?", whether you're spending lockdown with a handful of housemates, or with your significant other.
And if you've cleaned our your Netflix watch-list but are still looking for a fun way to bond, why not turn to some good old co-op games? You don't necessarily have to be good at playing them, it's just about having a little fun while challenging your motor, quick-thinking, and communication skills (believe it or not, these are actually a lot more important than you think when gaming).
Some games even offer remote playing, so if you're in a long distance relationship or simply live far away from your friends, you can still connect to each other via video games from the comfort of your own home. So whether you're in the mood for something chill, something adventurous, and something downright competitive – here are the best co-op games to play to pass that extra free time.
There's no better way to tuck into a buffet of chaotic co-op than the Overcooked games. While you can indeed get through the levels with 2 players, the fun and the mess gets amped up when you have more joining your kitchen crew. And it definitely isn't as cute as it sounds – if you plan to finish the game.
Here, teamwork and communication are crucial, as it mirrors the rush that a real kitchen has to endure – from ensuring all your mise-en-place is sorted and ensuring food doesn't burn, to working your way through challenges in the game such as flying countertops and fiery meteors. From crafting fruit smoothies at a beach pop-up to dishing out roasts and pizzas in a magical mansion, this game supercharges your frustrations and tests your relationship – all for the sake of having fun.
If you own the new PS5, you can also enjoy the remastered version of the game by getting Overcooked: All You Can Eat.
Play it on: Steam, PS4, Xbox One, and Nintendo Switch.
Hit the road with your friends in the colourful, exciting world of Mario Kart 8. You can play up to 4 players, and blaze past each other on every track from the Wii U version, including DLC. And aside from choosing your favourite characters from the Mario games, you can even opt to race as other characters such as Link from Legend of Zelda, or Isabelle from Animal Crossing.
This gorgeously designed game is all about adrenaline and the skill to drift, especially in tight corners to overtake your opponents to snag first place. And don't forget to pick up power-ups or gags that you can throw to stagger your opponents or literally transform into a giant rocket to secure your win.
Play it on Nintendo Switch.
Test your skills in puzzles and strategising in Aegis Defenders, where you mainly follow a pair of Ruin hunters, Clu and her grandfather Bart to prevent a powerful weapon called the Aegis from falling into the hands of an evil empire. Along the way, you join forces with a companion drone called Kobo, a monk named Kaiim, and Zula the bandit. You'll explore several levels to forage and fight enemies through platforming and puzzle-solving, before landing into a "boss fight" where your main objective is to defend a tower against waves of invaders.
If you're playing with your partner, you can each control 2 characters depending on your strengths – whether you're a better thinker and planner, or prefer plunging headfirst into the action with defensive combat. Each character comes with its own set of skills and special crafting items, and the latter can be combined to create a "cross fusion" item that's more powerful and effective.
Play it on: Steam, PS4, Xbox One, and Nintendo Switch. 
You may also like: These are the PS5 games that you need to put on your wishlist.
If you love a challenge and old school cartoons from the 1930s, then make Cupheads your go-to. This stylish and colourful game might look cute and harmless at first – but its gameplay is anything but, and is ten times more fun when you can play it with your partner or friend.
In the multiplayer version, you play as Cuphead and Mugman, and venture on a continual boss rush platformers to pay your debt to the Devil himself. And yes, you will die numerous times (Dark Souls is that you?) in each level thanks to its chaotic and unforgiving style. As much as you'll like to enjoy the graphics and design of this game, you won't have a second to relish in it or else you'll end right back at the start again. But once you finally develop your skills and beat a boss – the relief and joy you feel right after is truly exhilarating.
Play it on: Steam, PS4, Xbox One, and Nintendo Switch.
Here's a little something for the sci-fi fans. Bungie's space shooter was designed specially for co-op gaming, supporting up to three players online in a standard Fireteam for all story missions, Patrol zones, and Strikes. As for The Raid, it can support up to a total of six players if you're looking for more people to experience the story with.
Even if you're just hanging around to take in everything the virtual solar system has to offer, it's still a stunning co-op experience, equipped with addictive gunplay and a loot cycle that will keep you coming back for more.
Play it on: Steam, PS4, PS5, Xbox One, Xbox Series S/X.
Sit back, relax, and play with puzzles and physics in this calm, adorable, and heartwarming game that's perfect for sleepless nights. This sequel to the original Unravel game comes with a multiplayer option, but only offered in local co-op. You and your partner get to control two "Yarnys", the small and innocent anthropomorphic creatures made from yarn in the game through a series of puzzles to manipulate the world you're in and reach your goal.
The game takes place on an island, with the main storyline taking place in the background as you progress through the game. In the multiplayer mode, you'll need to work together to solve various puzzles that take a little bit of common sense and physics to find out how your story ends.
Play it on: Steam, PS4, Nintendo Switch, and Xbox One.
This unique, Burton-esque wilderness survival game was made for those who love to explore all things strange. Encounter all sorts of creepy creatures, dangers, and surprises while gathering resources to craft the essentials and structures that suit your survival style. This sequel to the base game also includes a Ghost Player feature, where you can become a ghost and "live" on even after death.
If you enjoyed the base game, you'll certainly love it a lot more (and feel less threatened by permadeath) with some company. Especially since you can now split the workload on your home or farm, and spend more time exploring the world to find new ways to make to the next day.
Play it on: Steam, PS4, and Xbox One.
For those who love to chill and have some wholesome escapism, there's the classic Stardew Valley in all its retro, pixelated glory. The beauty about this game that it's more than just a simple farming simulator, gamers are also able to branch out into other sectors such as crafting, mining, artisanal products, adventuring, and fishing.
Here, you get to inherit an entire plot of land from your dearly departed grandfather. You can even choose if you want your farm to be more focused on agriculture, or have it situated near the riverbanks or the sea if fishing is your calling. From there, you can design your farm however you wish, rear various kinds of farm animals, and create artisanal products such as wine, beer, and cheese. For more fun (and extra help), there's also a co-op feature that allows you and your partner (or two other people) to play the game and join in on the fun away from reality and the demands of city-life.
Play it on: Steam, PS4, Nintendo Switch, Mobile (App Store and Google Play) or Xbox One.
Simply put – Monster Hunter is all about tracking down rare and ferocious monsters, and killing them to use as loot and materials to craft your weapons and armour. It's definitely not the easiest game to tackle, considering how each monster becomes smarter as you go and more difficult to take down. This is truly a game for those who love a lot of action and adventure, and not be tied down to a complex storyline. However, do take your time with it and try not to stress out with all the information as the beginning will have you go through what feels like an endless flurry of tutorials to help you get started.
And of course, if you're a guy looking to convince your significant other to check out a wilder game, the character customisation is always a fun process – and your Hunter also gets a cat companion in the game called a Palico. If that alone won't convince her, probably nothing else will!
Play it on: Steam, Xbox One, and PS4. 
Regarded as one of the best online co-op games to play with your friends, Borderlands 3 gives you all the badass weapons, equipment, and AI enemies for you to take on for that jolt of action you need during such a quiet time. The cel-shaded art style also continues to wow both gamers and creatives, with this edition having improved its landscape, NPC and equipment design from its predecessors.
While you may get a tad overwhelmed by the guns this game has to offer, it features enjoyable combat play that will set you up for hours of entertainment and world exploration.
Play it on: Steam, PS4, PS5, Xbox One, Xbox Series S/X.