Being the friendliest Stallion in the stable, the Portofino is not only ideal as your first sportscar, but it's a genuine Ferrari to come out of Maranello that has versatility unlike any of its siblings.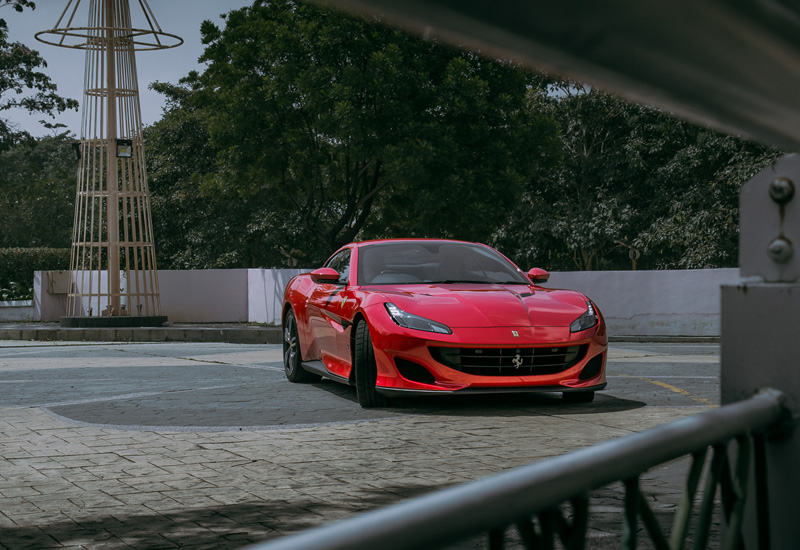 It's been a while since I've had this much fun with a Ferrari on our beautiful Malaysian roads. Reminiscing the last time I drove one: it was the insanely quick Ferrari 488 on the Sepang Circuit, which to date remains my best experience with the brand.
Obviously the amusement I'm having with Ferrari's latest iteration of its popular convertible is different from what I had with the 488. And it must be said, that this particular breed has come a long way since the California was introduced 11 years ago.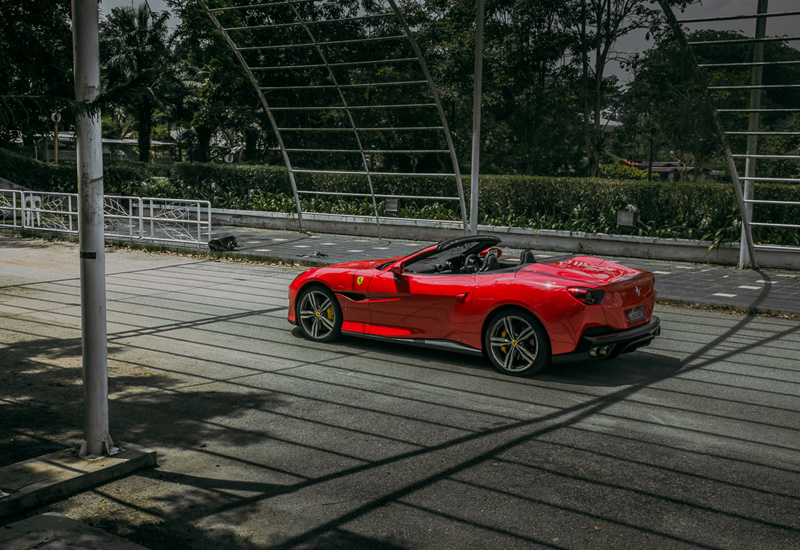 Although perceived as an entry level Ferrari, designed to win more customers for the brand, the front mid-engine grand tourer has surpassed that notion now. With its nomenclature of scenic locations, the stylish Stallion has migrated from the States for attractive villages on the Italian Riviera. Close your eyes and you might just get lost in the visualisation of wind in the hair and a twin-turbo V8 rumbling down the windy coastal roads of Portofino.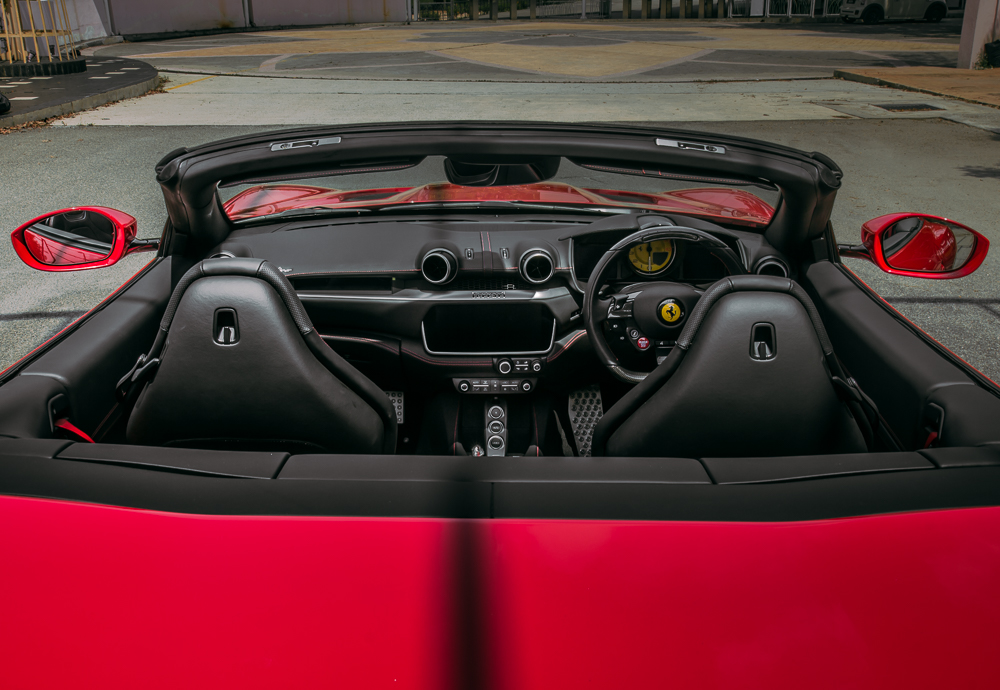 What it's like inside out
As I jumped out of the Portofino after a short highway run, it's apparent that this GT V8 has a relatively lavish and comfortable interior; my kind too, black leather with carbon fibre bits and contrasting Rosso stitching. The cockpit is classic Ferrari – driver-focused but doesn't neglect its passenger thanks to a couple of features and improvements over the California. The new wind deflector to cut air flow into the cabin by 30%, reduce aerodynamic noise when the top is down, more than a dozen ways to adjust seats, a large 10.2' inch touchscreen infotainment system, and not forgetting the dedicated passenger display on the dashboard.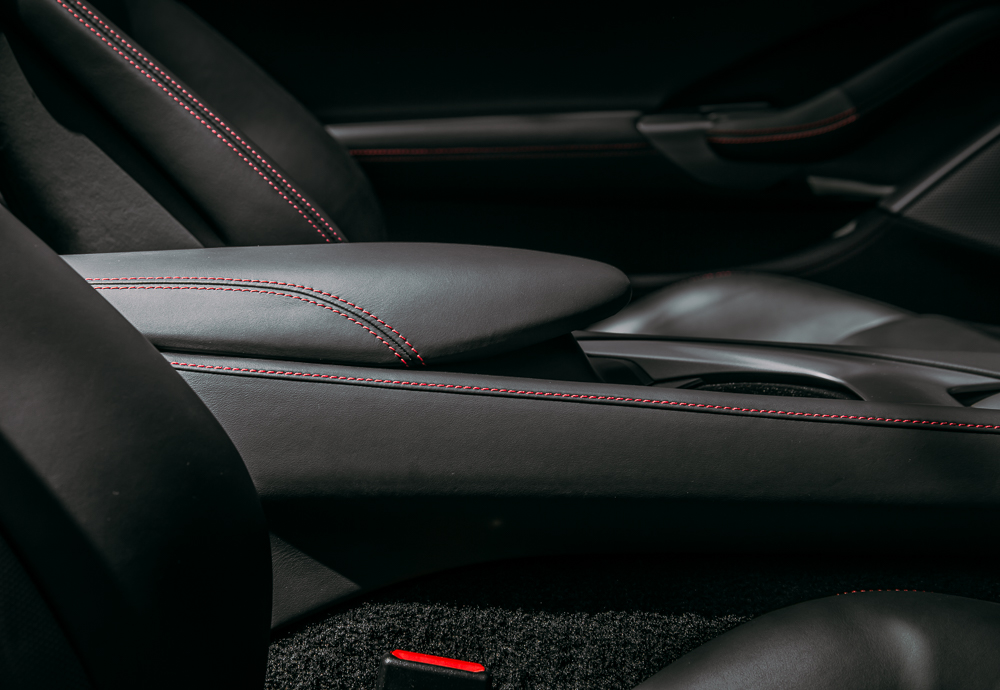 The Portofino is configured as a 2+2 grand tourer, and according to Ferrari, the two rear seats are suitable for a short trip – and by that I think they mean 20 minutes short, before the adrenaline runs out and backs start aching.
But if Ferrari bothered with the extra passengers, the Portofino wouldn't be gifted with such a stunning silhouette. Dressed in Rosso Corsa, it's perfectly sculpted to look gorgeous at any angle – a sublime combination of beauty and naughty. And it'd be wise to keep to the left lane if this Prancing Horse appears in your rear-view mirror.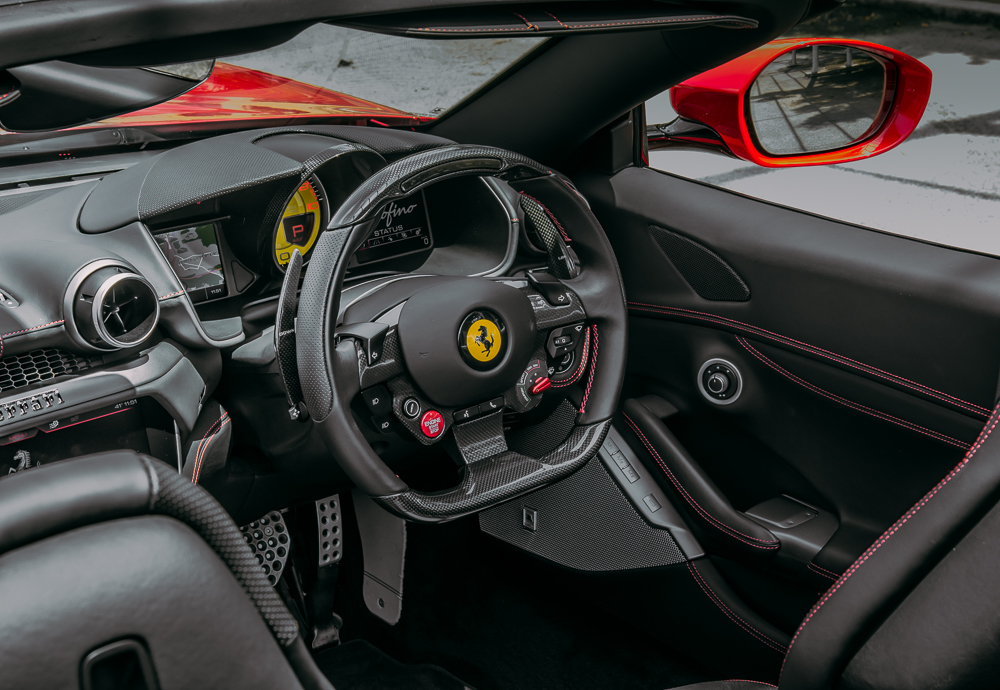 What it's like to drive
Powered by the familiar award-winning engine from its predecessor, the updated 3.9-litre heart produces 40hp and 5 Nm more. That results in an Italian twin-turbo V8 churning out 600 horses and 760 Nm of torque, shooting enough adrenaline through your veins making you feel more alive than ever.
But it's not just all power. The new Portofino is lighter, more rigid and stiffer. With power transferred through its 7-speed F1 dual clutch, the Portofino is nifty – gliding smoothly on our Malaysian roads and through traffic with ease. It also handles our not-so-smooth roads very well thanks to the dampers 'Bumpy Road' feature.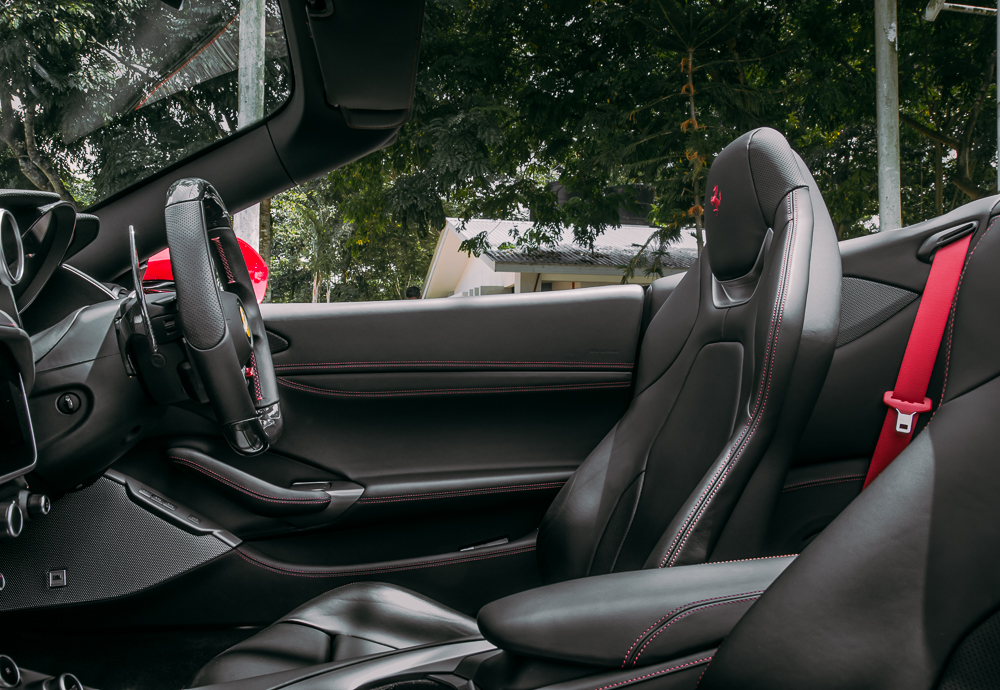 And when the roads are clear of traffic, floor the accelerator… watch the revs climb… and let the roar of its V8 give you a gleeful smile. Switch into manual, start tapping the paddle shifters and it'll bring out the racecar driver in you. However, if you're looking to explore the limits of this horse, be ready to be whipped because it's capable of doing 0-100 km/h in 3.5 seconds, 0-200km/h in 10.8 seconds and hit a top speed of 320km/h.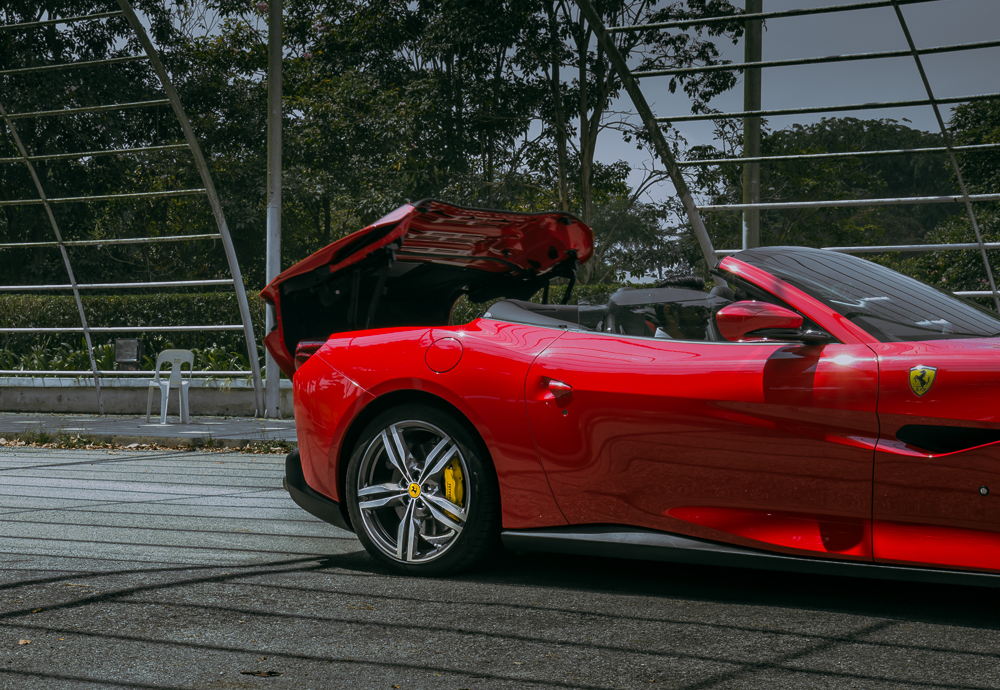 Would I buy it?
There's a reason why the Portofino is favoured by quite a number of Ferraristas. Being the friendliest Stallion in the stable, the Portofino is not only ideal as your first sportscar, but it's a genuine Ferrari to come out of Maranello that has versatility unlike any of its siblings. Top up or down, the Portofino will handle short or long drives with comfort, but with no compromise on performance. A quick turn of the manettino, and it'll show you how feisty it can be.
Although I'd pick the older, naturally-aspirated 458 Speciale as my first Ferrari, I know deep down that the Portofino is the sportscar I can jump into and go anywhere, anytime of the day. Is the Portofino the right one for you? Only one way to find out.
The Ferrari Portofino is priced from RM948,000.00 without duty and customisation options. Log on to the official website here for more information.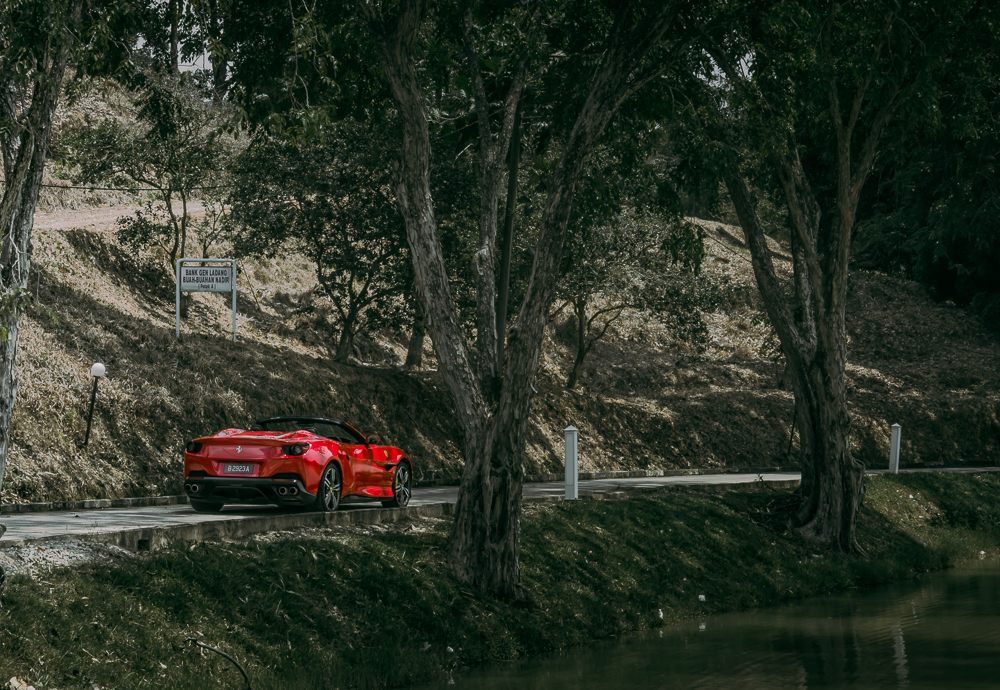 (Photos: Syazwan Shafie)