You may have formed an opinion about the design and colours, but trust us when we say the BMW X2 is a crossover that must be experienced to be understood.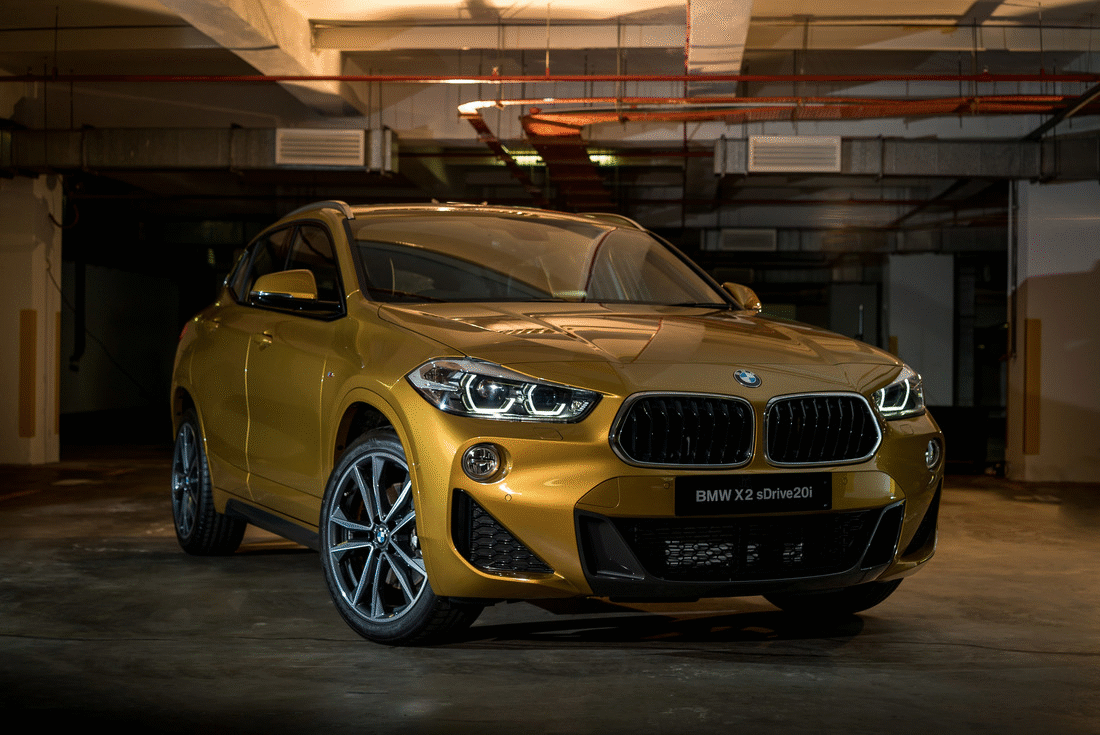 Even as a fan of the badge, one would be compelled to roll the eyes at the creation of new crossovers. Who exactly needs a Sports Activity Vehicle? Especially when its standard colours are so far from standard, and its price a pretty sum for something that's not quite an SUV.
Yet we maintain that the BMW X2 is a crossover that must be experienced to be understood. One weekend with it will break and re-make your opinion, as it did this writer's.
When BMW released its latest X-series model earlier this year in Galvanic Gold Metallic, Misano Blue Metallic and Sunset Orange Metallic, it was clear they were made to stand out. Though essentially a mini SUV, the BMW X2's roof-line resembles that of a coupe, matched to the signature kidney grille that's flipped on its head for the first time.
Stepping into BMW X2, the height boost is immediately appreciated by this 5′ 1″ driver. Though there is decent leg and head room for someone of this height, the cabin really doesn't extend very high or wide. It's compact, after all, with a front bumper that's easy to maneuver around cities and towns.
Sporty lite
We drove the BMW X2 sDrive20i M Sport, the introductory variant in Malaysia. That emblem on C-Pillars isn't just a subtle announcement – it recalls BMW's propensity for sports coupes, while matching sporty M Aerodynamics details in the wheel arch trim, door cladding, and rear spoiler.
The neat trims and leather steering wheel are bonuses to the centre-piece that is the M Sport suspension, which lowers the car by 10mm. As a result, it facilitates a firm ride with the stability of a coupe, which eases new drivers in, in no time at all. It shifts gears seamlessly but can get jerky at low speeds – we suppose this is accepted of a dual-clutch unit, controlled here with paddle shifters.
The power-train is a twin-turbo 4-cylinder petrol engine churning out 192 hp and 280 Nm torque. Top speed is 227km/h, and half that speed is easily attained before you'd even care to check. Driving the BMW X2 offers peace of mind and an altogether enjoyable dynamic.
Adding to that, we found that Eco mode provided the smoothest, fuss-free drive over Sport or the standard Comfort. Seats are stiff, and whether that is good or bad depends on personal preference. What's definitely good is that it can fit five adults comfortably, with a luggage capacity of 470 litres to boot.
Dark, elegant ease
Inside, the cabin is draped in dark tones, each section more purposeful than flashy. Our only gripe is that infotainment only allows integration via CarPlay for Apple. Connect+ serves Android users well enough, but with a price tag like this, it's easy to get a little pampered.
Infotainment is free of fuss and frills, with a practical 8.8-inch touch screen that will split to navigate, if you so choose. BMW Connected Drive allows emergency call as well as a host of other BMW luxuries.
Head-Up Display and iDrive are, as per usual, unparalleled cockpit experiences. Assistance for rear parking come in incredibly handy via active sensors and rear camera.
The BMW X2 may be built on the X1 chassis, but that's really where the similarities (that matter) end. If you're looking for an SUV to rough it out with, take your search elsewhere. BMW X2 is elegantly confident in what it does well – easy urban driving, especially for entry-level Beemer dreamers and young families.
This neat package is priced at RM 320, 800 (on the road, without insurance). Log on to the official BMW website for more.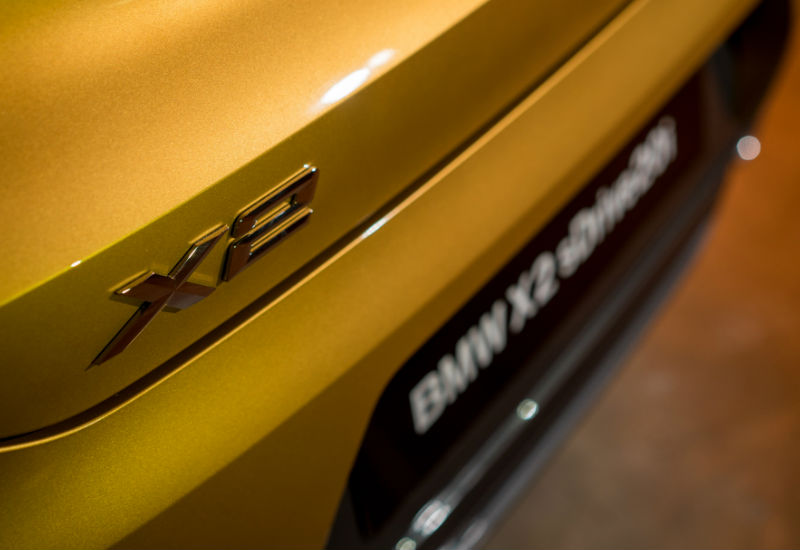 Images: BMW Malaysia