Live a sustainable lifestyle even while travelling – you'll actually be helping to save the world.
Sustainability has been a hot topic ever since reports on climate change began dotting social media pages, and climate change has been battered around in the political world. Now we're trying out damndest to preserve what's left of our Mother Earth – if not try to reverse the damage we've done, whether it's in the form of carrying around water tumblers in place of purchasing single-use water bottles, or purchasing new frocks from Reformation. Now, it's all about sustainable living. 
But what about our wanderlust – that feeds one of the biggest contributors to climate change and carbon emissions – taking to the skies discovering new places and cultures. Let's face it, we've all been careless with our travel habits such as using up (or even stashing away) those little hotel toiletries all encapsulated in plastic, splurging on new travel outfits for the 'gram, and getting a tad carried away with souvenirs for home. Perhaps it's time to check ourselves the next time we make these trips while at the same time preaching how we should stock up from zero-waste stores and use shampoo powder.
As described by the World Tourism Organization, sustainable travel is "tourism that takes full account of its current and future economic, social and environmental impacts – addressing the needs of visitors, the industry, the environment and host communities." Here are some of the ways you can make a difference, even when you're away from home. 
Opt for slow travel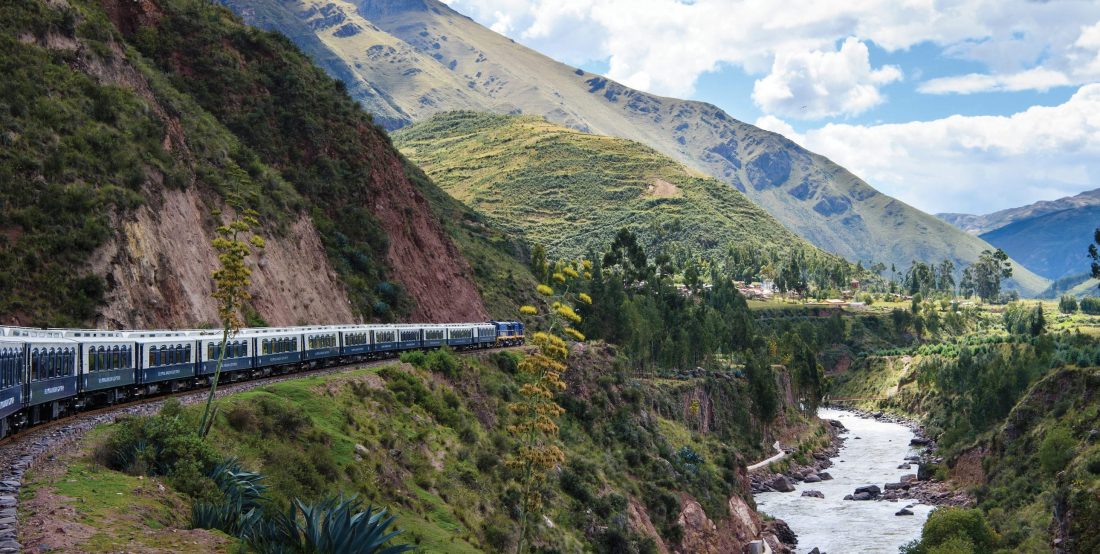 Be a part of the "slow travel" movement by trying to make more time for your holiday rather than short trips. Cut down places you have to visit to your "must-haves", so that you can spend more time in a location you actually love. This way, you'll experience a deeper sense of your holiday while decreasing your carbon footprint. If possible, travel by train, bus or ship as they generally have a less negative environmental impact than flying. This mode of transportation may bring you a more unique experience too! Especially when you're zipping through Europe on the Interrail. 
Skip animal tourism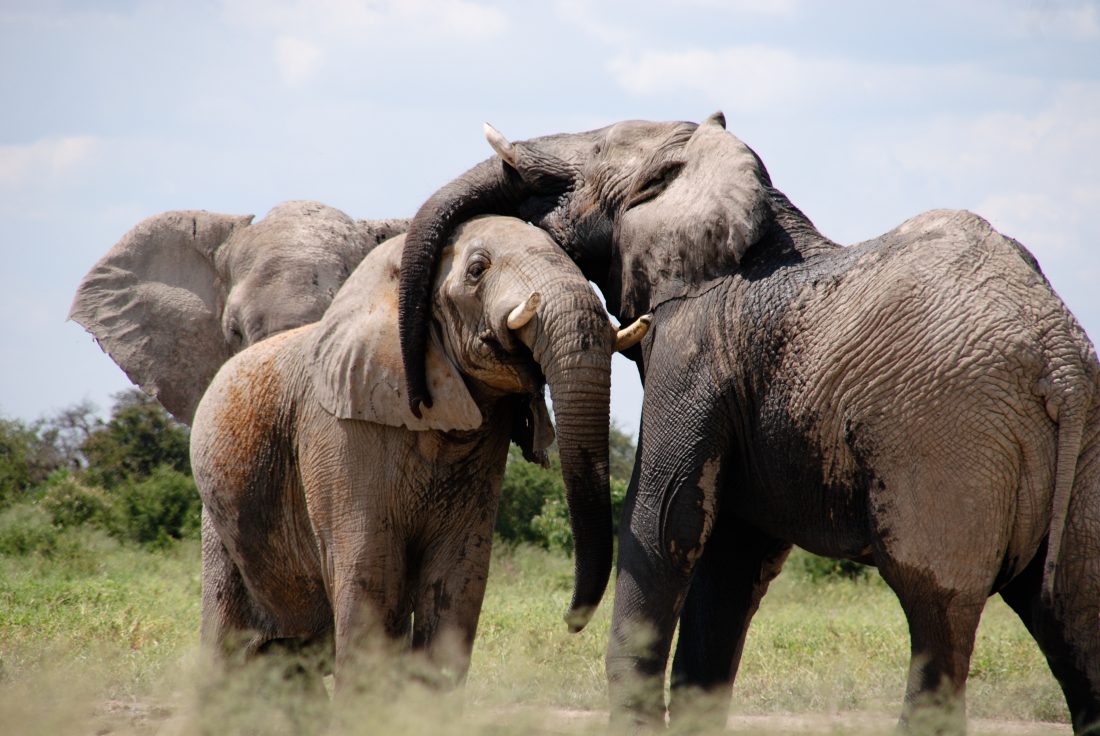 Most wildlife encounters such as elephant rides and lion walks do not prioritise animal welfare in their tour programs, so by taking part in these activities you will be inadvertently supporting the tragic mistreatment of wild animals. Unless you are sure that the tour operator is 110% ethical, just don't do it. The same goes for wildlife products, simply say no to the furs and tusks and shells, so you don't end up supporting the market for trafficking rare and endangered wildlife products as souvenirs. 
Stay at sustainable hotels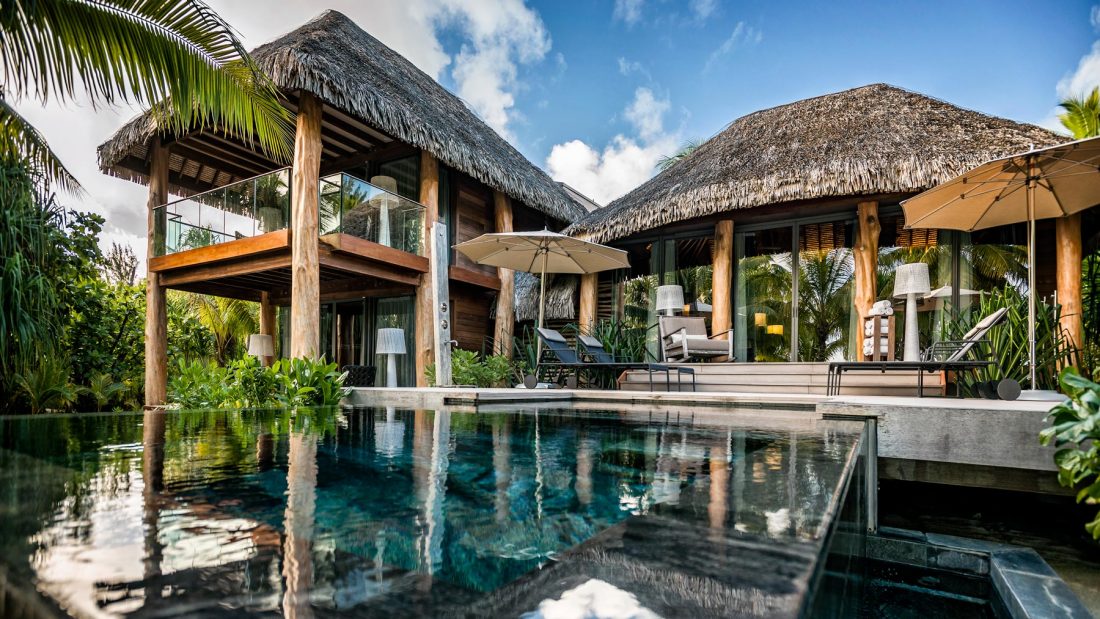 When researching your lodging, take the time to really do your homework and ask questions about the hotel's sustainability initiatives. They could run on solar power and wind turbines for energy, use energy-efficient lighting, run environment conservation programs or serve locally sourced and prepared food. Hotels such as The Brando, Bardessono, and Borgo Pignano are incredibly beautiful and luxurious examples in championing sustainable, environmentally-friendly stays. There are even floating hotels that are also known for their ethical practices and educational programs.
Research your tour operators 

Exploring a new place on your own can indeed be fun, enlightening and liberating – but what happens when you need to seek out the services of a tour outfitter? It only takes 3 questions. What are the tour company's environmentally friendly practices? Do they have legitimate examples of how their trips or programs help to protect and support wildlife or cultural heritage? Do they employ local guides on their trips? Be aware of "greenwashed" companies who make them sound eco-friendly but are in fact the complete opposite. Companies like Responsible Travel and AndBeyond are some great options that can help get the most out of your trip without forsaking your conscience. 
Support real local economy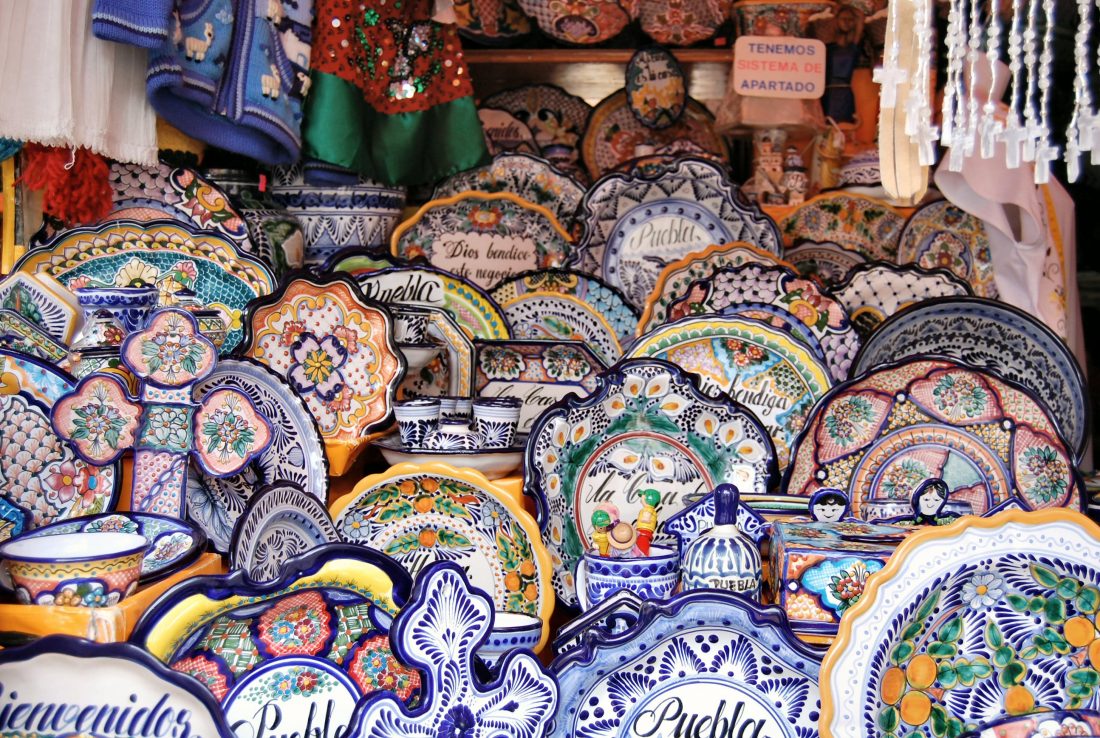 Instead of picking up those overly cheesy or tacky mementos, gift your loved ones with locally made crafts or souvenirs. By buying locally-made products from local business owners, not only will you be getting authentic treasures, you'll also be supporting designers, craftsmen and artists; and you'll be creating demand for local products, especially in a climate that oftentimes favour cheap, mass-produced trinkets made elsewhere.
Try camping (or glamping)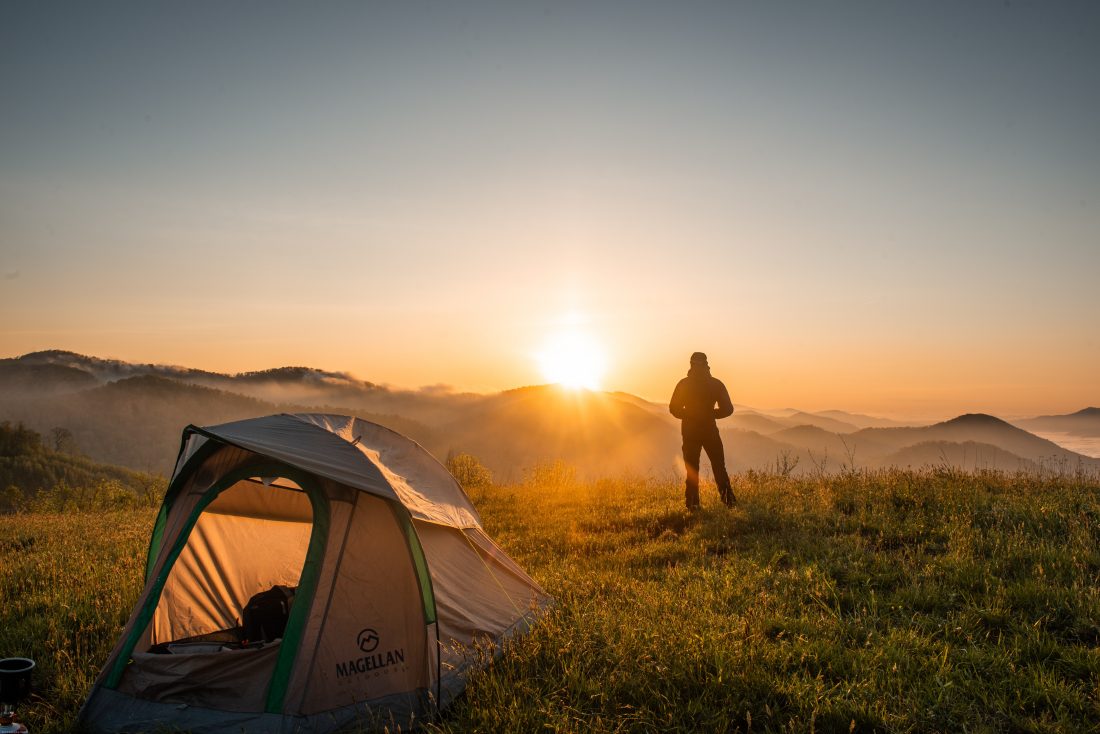 Spice up your travels by roughing it out in the great outdoors. Not only will you save a lot of money on hotels (which also contribute to a lot of water and energy usage), it's also better for the environment and you arguably get a more authentic and exciting experience. However – keep in mind that you would also have to be more responsible – which means leaving the campsite as your found it. 
Pack smart (and light) 
Do away with plastics and waste by opting for eco-friendly toiletries such as soap and shampoo bars, bamboo toothbrushes, and organic reusable cotton towels or pads. It's also wise to organise and be realistic about what you actually need to bring instead of dumping a second life into your luggage. Each and every gram counts when you're flying – as the more a plane weighs, the more carbon emissions it produces. You'll save yourself the trouble of lugging around heavy bags anyway! 
Avoid shopping for a trip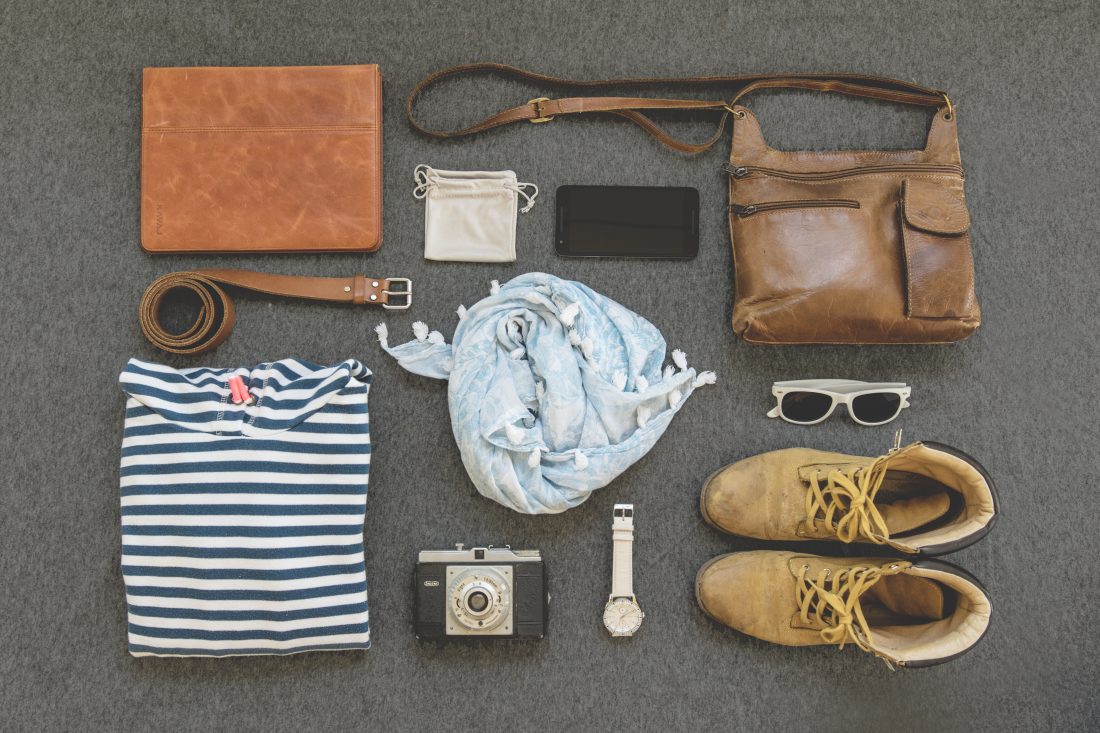 In the same vein as the aforementioned tip to pack smart – try avoiding the desire to splurge on a new "travel wardrobe" for the sake of "just because". Not only is it unnecessary, but it also leads to feeding the second highest polluting industry in the world – the fast fashion industry. If you absolutely need some new threads, favour charity shops or sustainable brands such as Biji-Biji, Kanoe, or Real.m. 
Look for carbon offset programs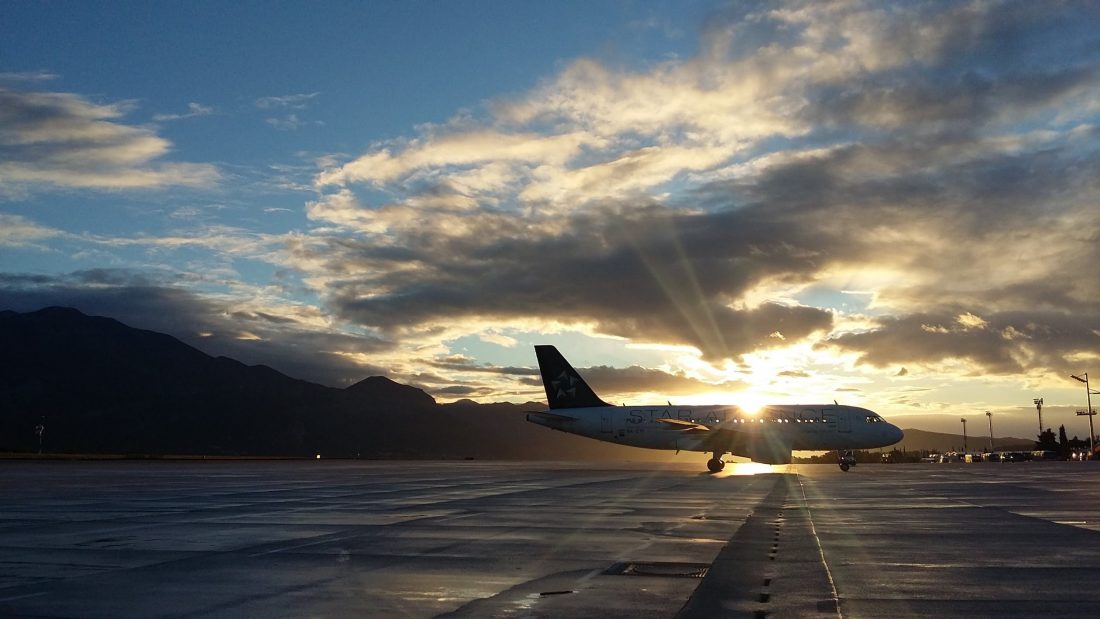 Though flying may isn't the most environmentally-friendly way to travel, it is still one of the most convenient – especially for some of us who may not have the luxury of scoring a long holiday. Fortunately there are other ways of reducing your flying-footprint, and this is where carbon offset programs come in. These programs offer passengers the option to invest in carbon reduction projects to contribute to the neutralisation and reduction of their carbon footprint caused by travel. With over 30 International Air Transport Association (IATA) member airlines who have introduced this program, it's merely an extra (ethical) step when purchasing your tickets through the airlines website. Opt to invest in offsets that avoid emissions or even replace fossil fuel based energy with renewables.
Photos: Pexels