From a galaxy far, far away, Disney brings 'Star Wars: Galaxy's Edge', possibly the largest single-themed land in Disneyland park.
Star Wars fans, rejoice!
You will soon get to live the adventures of your dreams as you land on Planet Batuu, brought to life in Disney's new 'Star Wars: Galaxy's Edge' park. Here, you will be able to build your droids and lightsabers, interact with aliens and climb into the cockpit of the massive Millennium Falcon, where you will discover your mission and engage in a fight with Tie Fighters.
The theme park is a whole new type of immersive experience opening later this year. The 14-acre land expansion to the current parks in Florida and California is based on a remote world in the newest "Star Wars" trilogy.
While there will not be any appearances by Luke Skywalker or Darth Vader, current favourites like Finn, Kylo Ren and fan-favourite Chewbacca will be a part of the adventure as visitors explore the immersive world.
Disney is also building a luxury Star Wars hotel in Florida for guests to role-play in costume, adding even more layers of story possibilities.
Some of the key attractions at Galaxy's Edge include:
Millennium Falcon: Smugglers Run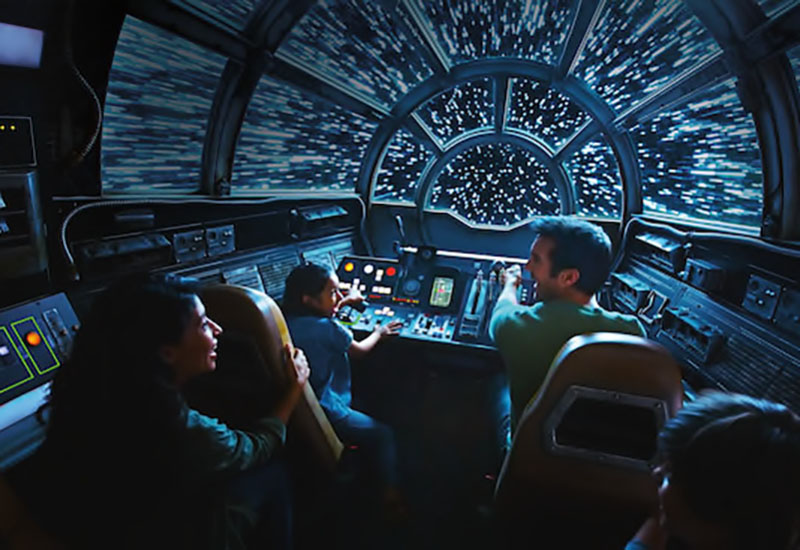 Here you will get the perfect opportunity to flood your Instagram feed with photos taken inside and out of the 'the fastest hunk of junk in the galaxy'. This will be a replica of the ship from the films, measuring more than 100 feet long.
In a team of six, guests will operate the spacecraft from the cockpit in an interactive experience that, just like the movies, will get a little bumpy. An encounter with First Order fighters puts guests in the role of pilots, gunners or flight engineers to ensure their mission is completed.
The rise of the Resistance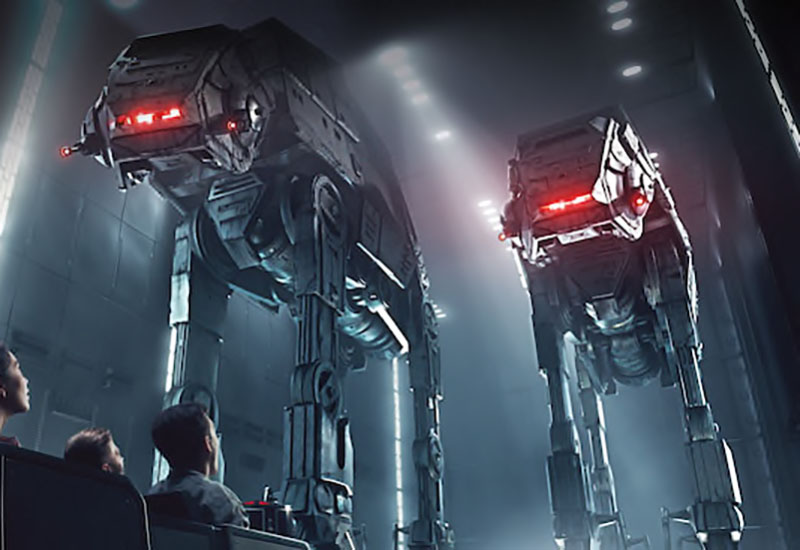 This exciting ride allows you to take a seat in a full-size starship, where you will play the role of a new Resistance recruit to embark on an intergalactic battle. A hologram 'Rey' will appear with a message before you board your ship and take off from Batuu and head into the orbit.
Savi's Workshop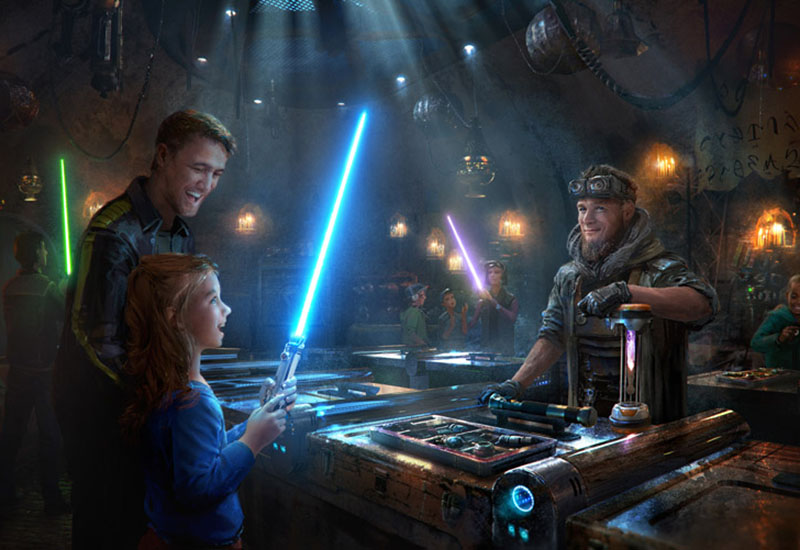 Although Luke Skywalker, Vader and Yoda are not part of Galaxy's Edge, their infamous lightsabers certainly will be. The workshop Master guides guests to customise and build their own unique lightsabers and instructs them on the ways of the Jedi. The price for the hilt is around $109, and the blade is priced from $49, depending on the type.
Droid Depot
Visitors to Mubo's workshop can choose parts and construct their own individual astromech droids to accompany them on their journey, and then take them home with them.
Oga's Cantina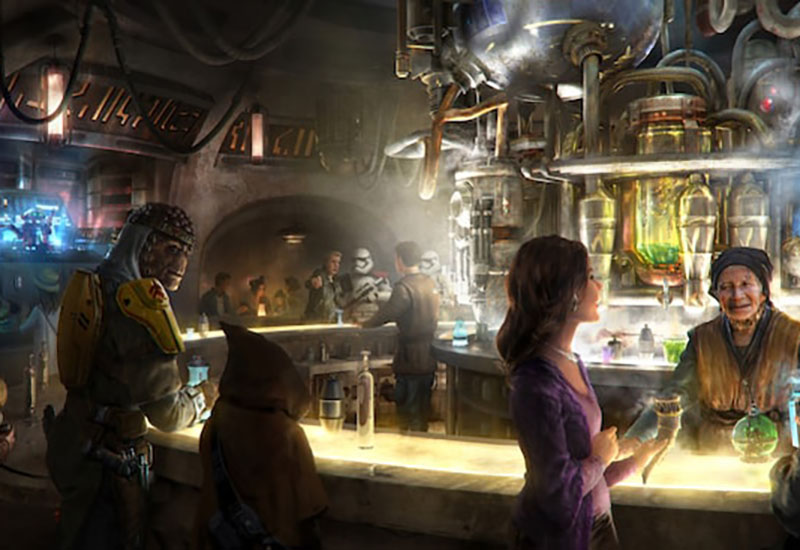 The cantina will be the first location to serve alcohol to the general public in Disneyland's 60-plus-year history. You can go to this notorious local watering hole to unwind, conduct shady business, and maybe even encounter a friend…or a foe. Run by an intriguing alien proprietor, Oga Garra, the cantina adheres to a strict code of conduct that tries to keep its unruly patrons in check.
Star Wars: Galaxy's Edge will open in summer 2019 at California's Disneyland Resort and in late fall 2019 at Florida's Walt Disney World Resort.
Go ahead, plan your trips to land in the middle of the action as you live your own Star Wars stories!
For more information or to keep updated, log on to the official website here.
Images: Disney