Disney and Lucasfilm are working together to create an immersive experience at a Millennium Falcon-esque hotel, part of the new Star Wars theme park.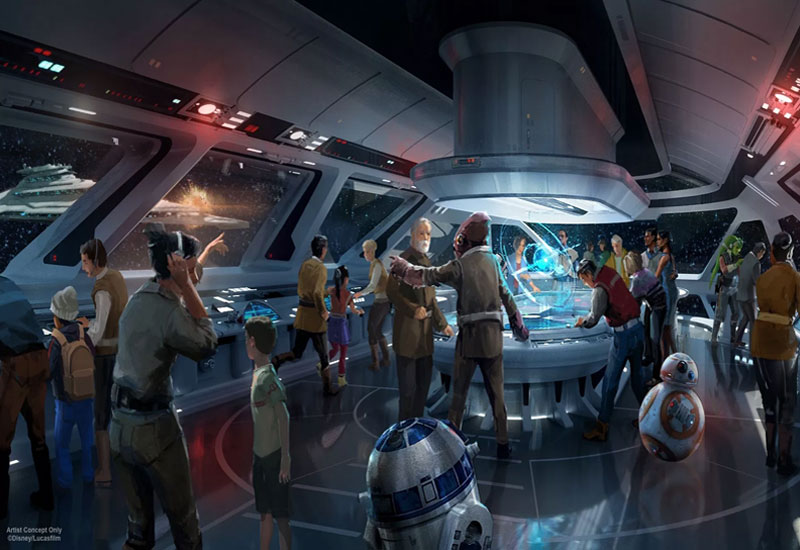 Exciting news for Star Wars fans emerged from Disney's D23 Expo in Los Angeles recently – a Star Wars hotel closely imitating the 'real' thing is in the works at Walt Disney World Resort in Orlando, Florida.
Bob Chapek of Walt Disney Parks & Resorts has called this project Disney's "most experiential concept ever", describing it as a fully immersive experience that will culminate in an unique journey for everyone who visits. The hotel is set to have Star Wars bunker-style beds for children and adults, each room perfect for a group of four.
How exactly will this experience be simulated? Well, for one, all aspects of your stay will be catered to your personal story line, affecting every single minute of your stay. All employees will be in costume and character, and when you look out the window, all you'll see is simulated space that seems to truly place you in a galaxy far, far away.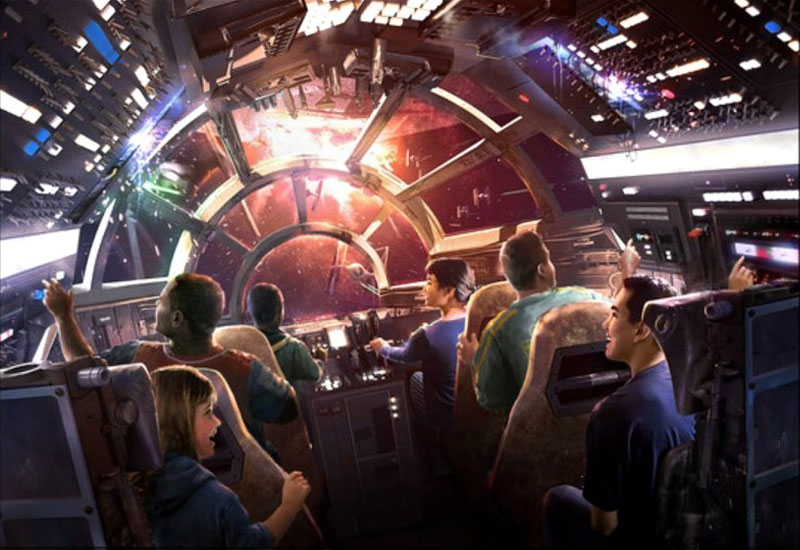 You'll also be able to undergo light saber training to prepare for duels (an extension of the Jedi Training Academy in Disney's Hollywood Studios), explore and pilot the Millennium Falcon, and embark on secret missions in your very own adventure.
This announcement comes with the news of two 14-acre Star Wars-inspired theme parks being built in Disneyland California and Florida, which Disney has described as "a remote trading port and one of the last stops before wild space—where Star Wars characters and their stories come to life." Both theme parks are slated for 2019 openings, but the Star Wars hotel has only been confirmed for the Florida location.
Have a first look at Star Wars: Galaxy's Edge and tell your fellow Jedi all about it:
Impressions courtesy of Disney/ Lucasfilm.