As the world's borders slowly but surely reopen, health and safety remain top priorities for international business events.
Singapore, consistently ranked as one of the most innovative countries globally by the likes of Bloomberg and INSEAD, is at the forefront of progressively thinking and reimagining its operations to accommodate different types of engagement. The country's meetings, incentives, conferencing and exhibitions (MICE) players are unafraid to test new ideas and reinvent event elements, whether physical or digital.
More importantly, they continue do so with health and safety leading the way, as they forge a new standard in business. This is how Singapore is reshaping the face of business events with bold ideas.
Health and Safety First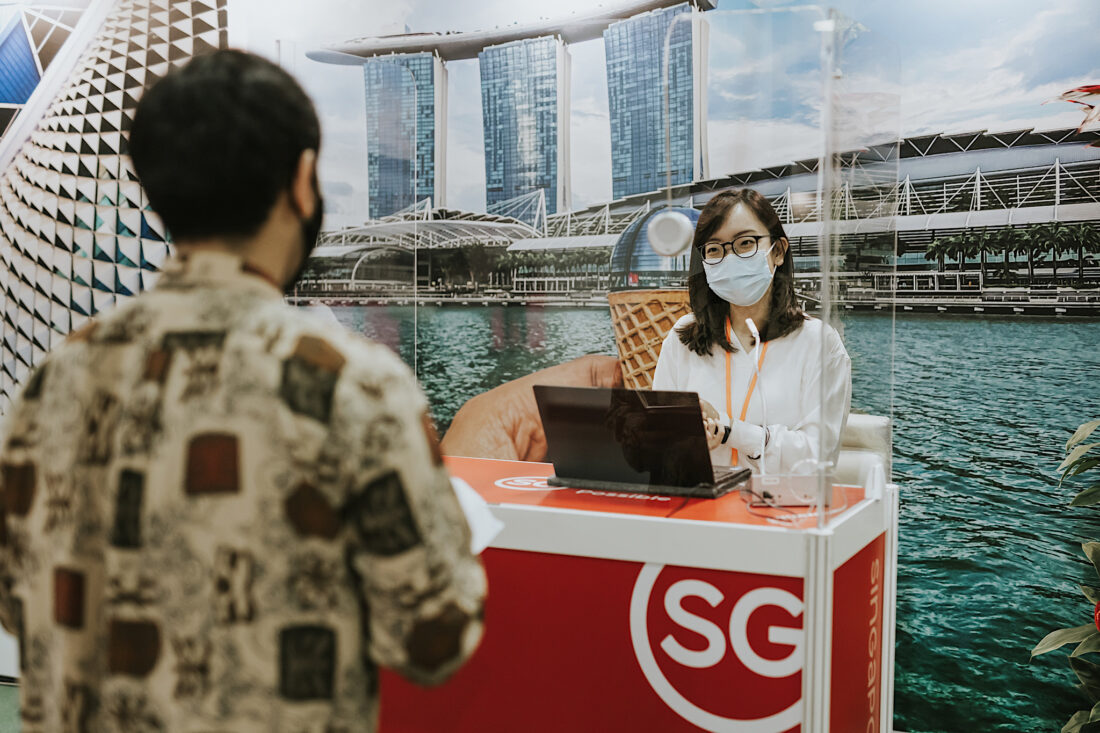 Singapore has demonstrated ingenuity in coming up with prototypes and protocols for a new era of events. Such innovations help maintain the highest standards of event safety without compromising the delegate meeting and networking experience. For instance, at TravelRevive, 'meeting pods' were outfitted with protective plexiglass shields designed to reduce droplet transmissions. Similarly, geospatial technology was used to power the Safe Event platform, which was trialled at the Geo Connect Asia conference to help enforce health and safety measures.
Digital Delivery, Evolving Experiences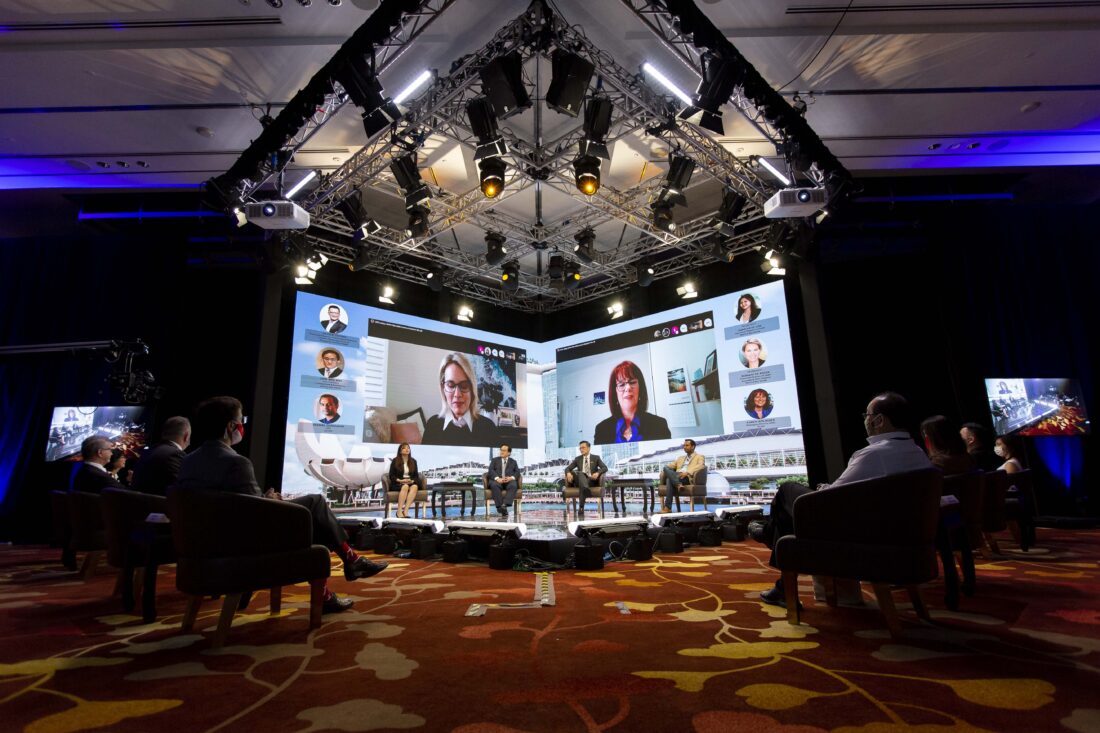 To future proof themselves amidst these extraordinary times, Singapore's business event venues have also strengthened their digital event offerings. Such technologies help to enhance and extend content delivery and engagement. Marina Bay Sands' hybrid event broadcast studio has been a game-changer, enabling multi-format sessions to come to life on a physical stage fitted with LED walls and hologram capabilities. Meanwhile, the SingapoReimagine MICE Virtual Show used livestreaming to bring leisure tours and masterclasses to overseas audiences. Plus, a virtual 3D tradeshow gave participants a platform to connect remotely with exhibitors.
World Class Venues and Sustainable, Integrated Services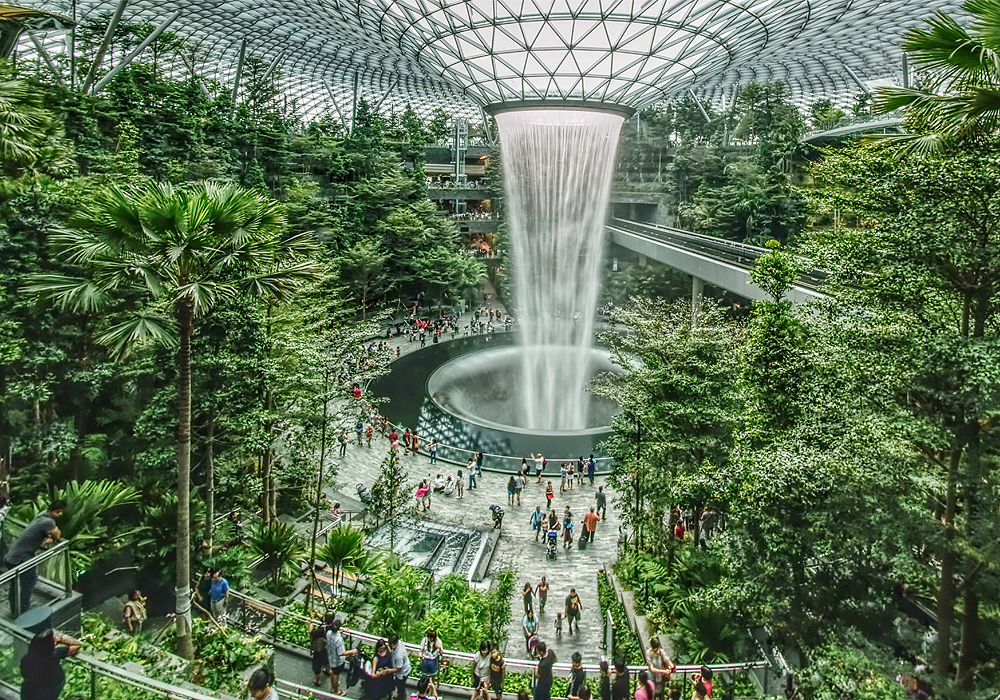 Over 7,000 MNCs operate in Singapore, made up of international companies connected to 400 cities worldwide. You can plan with peace of mind as the country has high standards of hygiene and security, is politically stable and sheltered from natural disasters. Choose from more than 100 world-class venues, with the majority of them also respecting sustainable and green efforts if you're looking to go eco-friendly.
The Singapore story is one of reinvention and the local MICE industry's innovation mindset has enabled it to remain agile. With the country's future-oriented initiatives, event organisers and delegates can have peace of mind when doing business in Singapore.
Plan your next business event at VisitSingapore.com/MICE.
(Source: Singapore Tourism Board)