Style and functionality come in equal parts beauty with the ladies watches.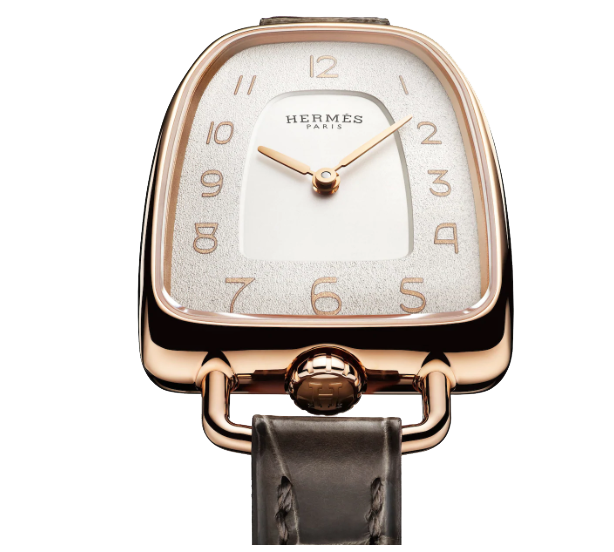 Galop d'Hermès
It's neither round, oval nor square, but it is exactly this combination that makes it so unique. Designed by furniture designer Ini Archibong, the shape takes inspiration from the shape of a stirrup true to Hermès's equestrian DNA, presenting feminine curves at the top and strong edgy angles at the bottom. Other out-of-the-ordinary details stand it out, like a crown at six o'clock, asymmetric lugs and a new numerical font that fades in size for an illusion of perspective following the curve of the watch, creating a sense of movement. The rose gold is beautifully complemented by a muted gray leather strap for a harmonious final design that's understatedly glamourous.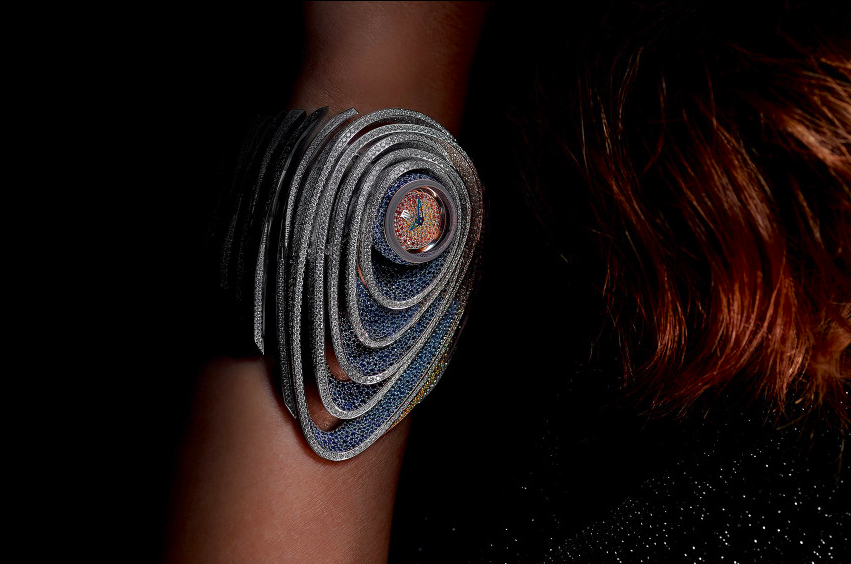 Audemar Piguet Sapphire Orbe
Audemars Piguet looks the river that crosses its home Le Brassus, the Orbe River, for this year's unique creation. The glittering river is embodied by a wide array of diamonds and sapphires in graded hues of blue and orange, emulating the sky as day fades to night. Approximately 12,000 stones took 1,050 hours to set to create this stunning multifaceted masterpiece. Each of the petal-shaped rings are entirely snow set with diamonds while in the domed centre nestles a dark blue sapphire set globe. When inverted, it reveals the watch's 18-carat white gold dial paved with graded orange sapphires. This spherical case houses a tiny quartz calibre that tells the time.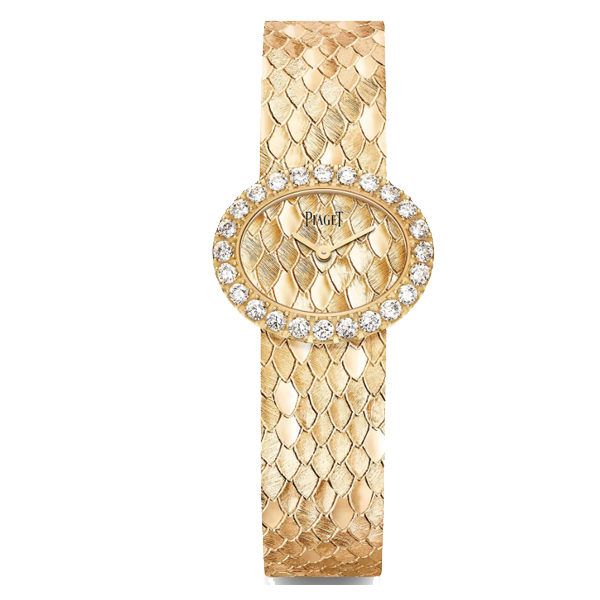 Piaget Extremely Lady
Piaget puts its goldsmithing skill to the test this year with an extension of its Altiplano line. The Extremely Lady is meticulously sculpted to mimic snakeskin, each scale painstakingly etched into the entirety of the bracelet. The dial blends in with the same scales, a Piaget trend that's been around since the 1950s. For added texture, some of the scales are polished to smoothness while others retain a slight grain, a contrast that makes singular scales pop against the others. Diamonds complete the look, 24 classic round cuts set into the oval bezel.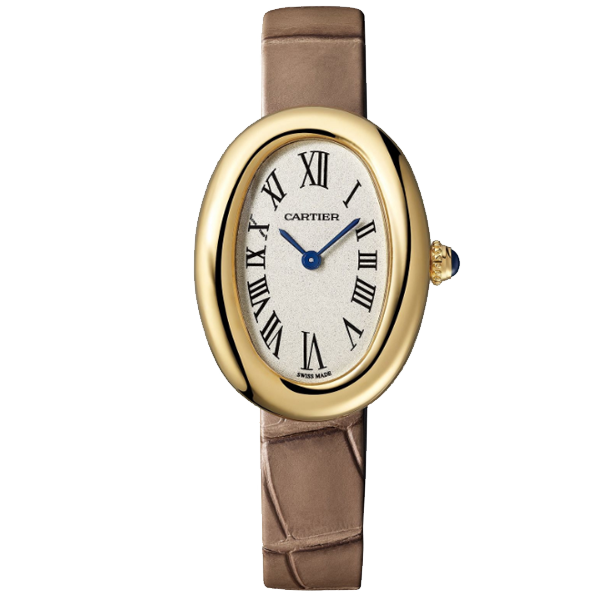 Cartier Baignoire
If that oval shape looks familiar, it is taken from the oval-shaped bath first designed by Louis Cartier in 1912. Translated into a watch in simple yellow gold, it soft roundness is balanced out with strong Roman numerals and printed in bold black for easy reading of time. Simple blue hands point out the hours and minutes, keeping the attention on the sculpted gold bezel. No wonder Catherin Deneuve, Romy Schneider and Jeanne Moreau were fans.