In a time where our way of luxury living has evolved to encompass work, play, and live underneath one roof, we're no longer just looking for a place to return to – but a slice of paradise that we can also call home. After being confined indoors for an extended period of time, we're now yearning for new and fresh experiences, our need for the carefree more urgent than ever.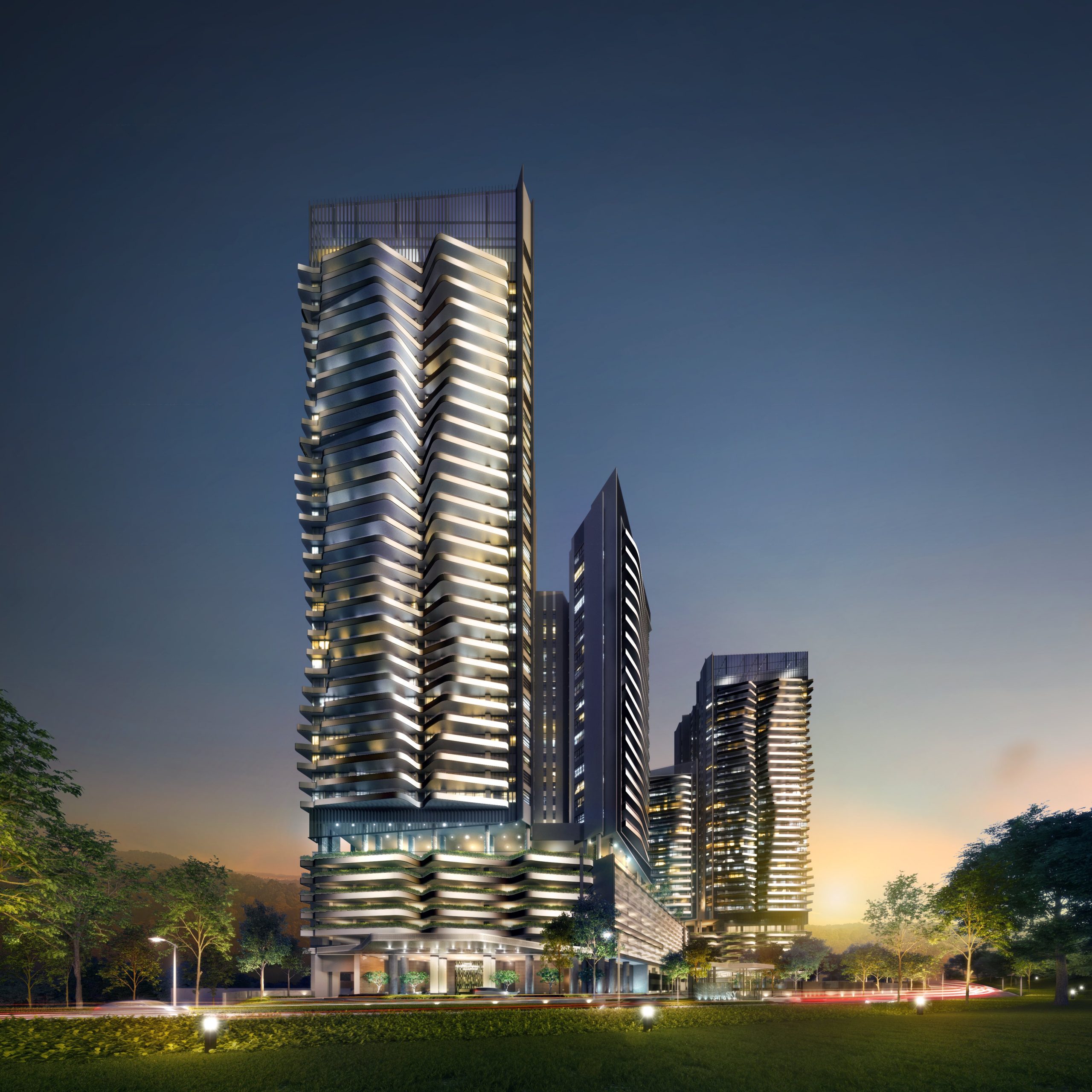 Enter Setia Sky Seputeh, S P Setia's freehold project that represents the zenith of luxury living with its resort-in-the-city concept. Built upon 4.4 acres of prime Taman Seputeh land and comprising of a total of 290 units, this modern, low-density property is built for the affluent and the discerning. It blends city thrills and natural calm to create a haven that grants you the insouciant feeling of being away, while remaining tuned into the contemporary, urban lifestyle. How, you may ask? Let us count the ways.
The luxury of space and privacy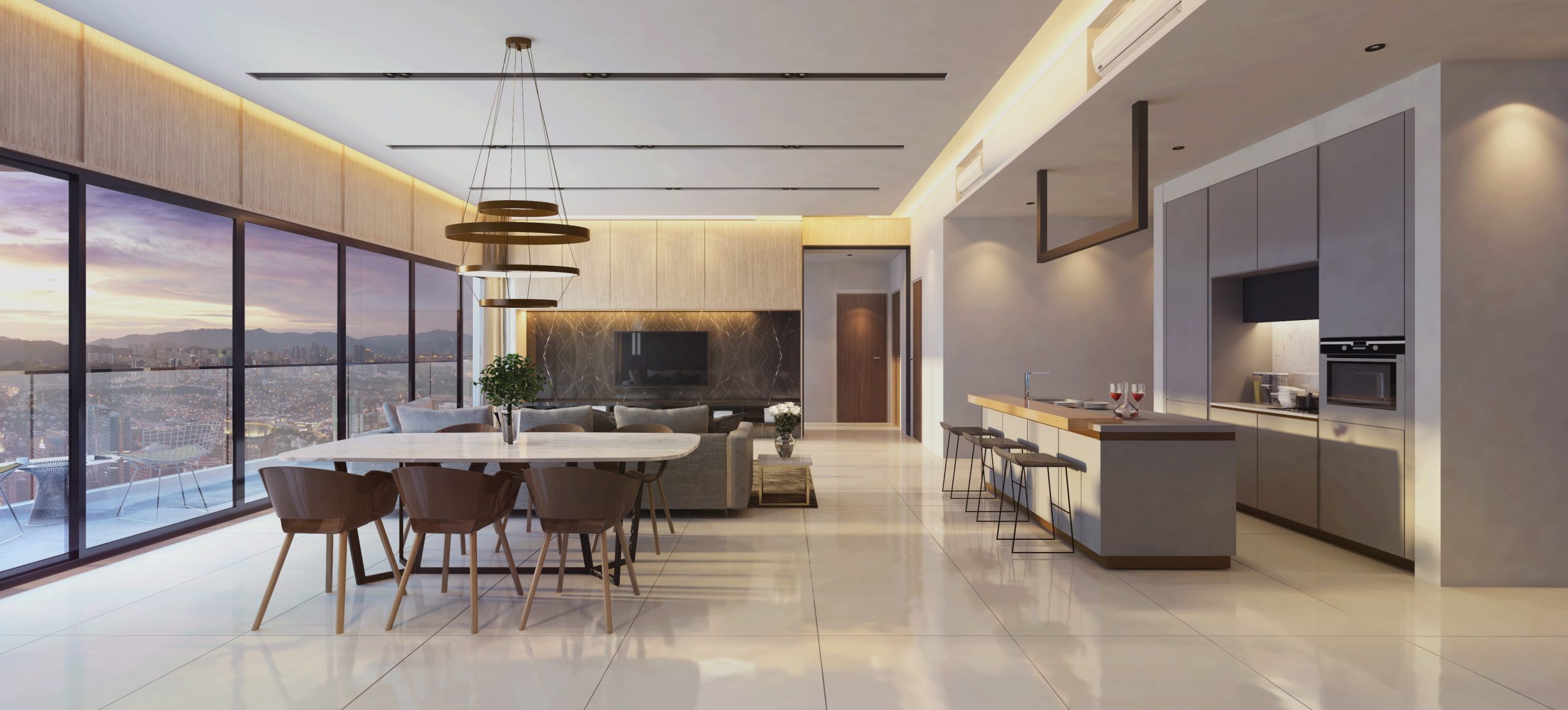 Large spaces and privacy are luxuries that are not always given in an urban lifestyle, but here they are a priority. Buyers are able to select large, semi-furnished units ranging from 2,300 sq. ft. to 3,000 sq. ft. in 6 different layouts, depending on different needs. With only 4 to 6 units occupying each floor and access to a private lift lobby, residents are given the peace of privacy at any time. Each unit also comes with 3 to 4 parking bays, so that big families can too, live life at the top.
Stay connected to your daily necessities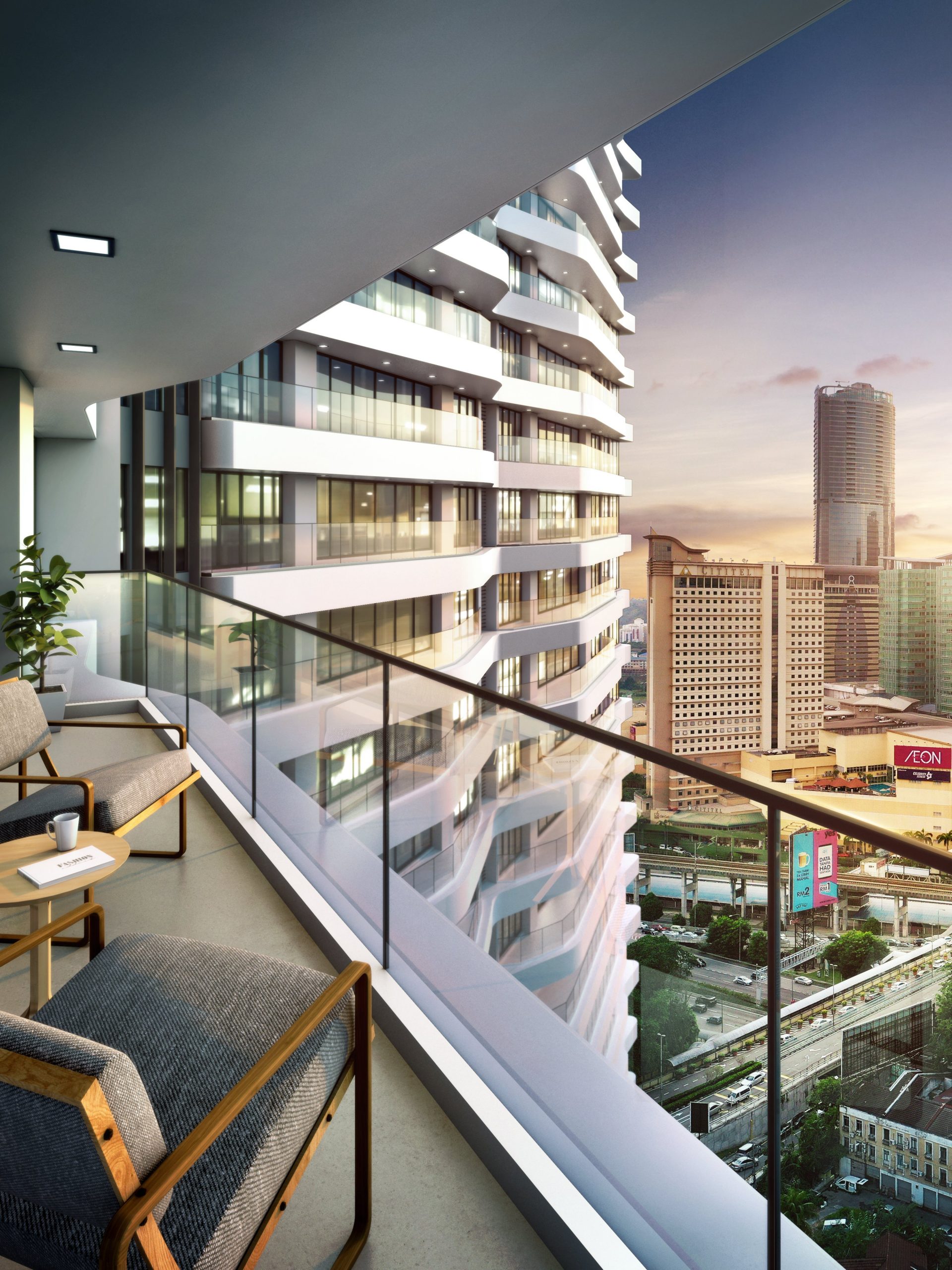 Living at Setia Sky Seputeh puts everything you could ever need at your doorstep. Located a mere 500-metres away from Mid Valley City and KL Eco City, you're offered the convenience of procuring your daily amenities from three retail malls with just a short walk.
Alternatively, residents may also enjoy the convenience of a complimentary Shuttle Service to Mid Valley, provided by Setia Sky Seputeh. The luxury property is also strategically located about 15-minutes away from the city centre, and 10-minutes from Petaling Jaya, and comes directly connected to Nu Sentral, allowing seamless access to your offices, co-working spaces, favourite eateries, shops, and more.
To mimic the look and feel of a true resort getaway, Setia Sky Seputeh is generously peppered with artfully planted trees and ornamental plants, as well as equipped with expansive glass doors to provide near-panoramic views and plenty of natural light to bring life to the home. However, that's just the tip of the iceberg of what the property has to offer in bringing the holiday lifestyle to the home.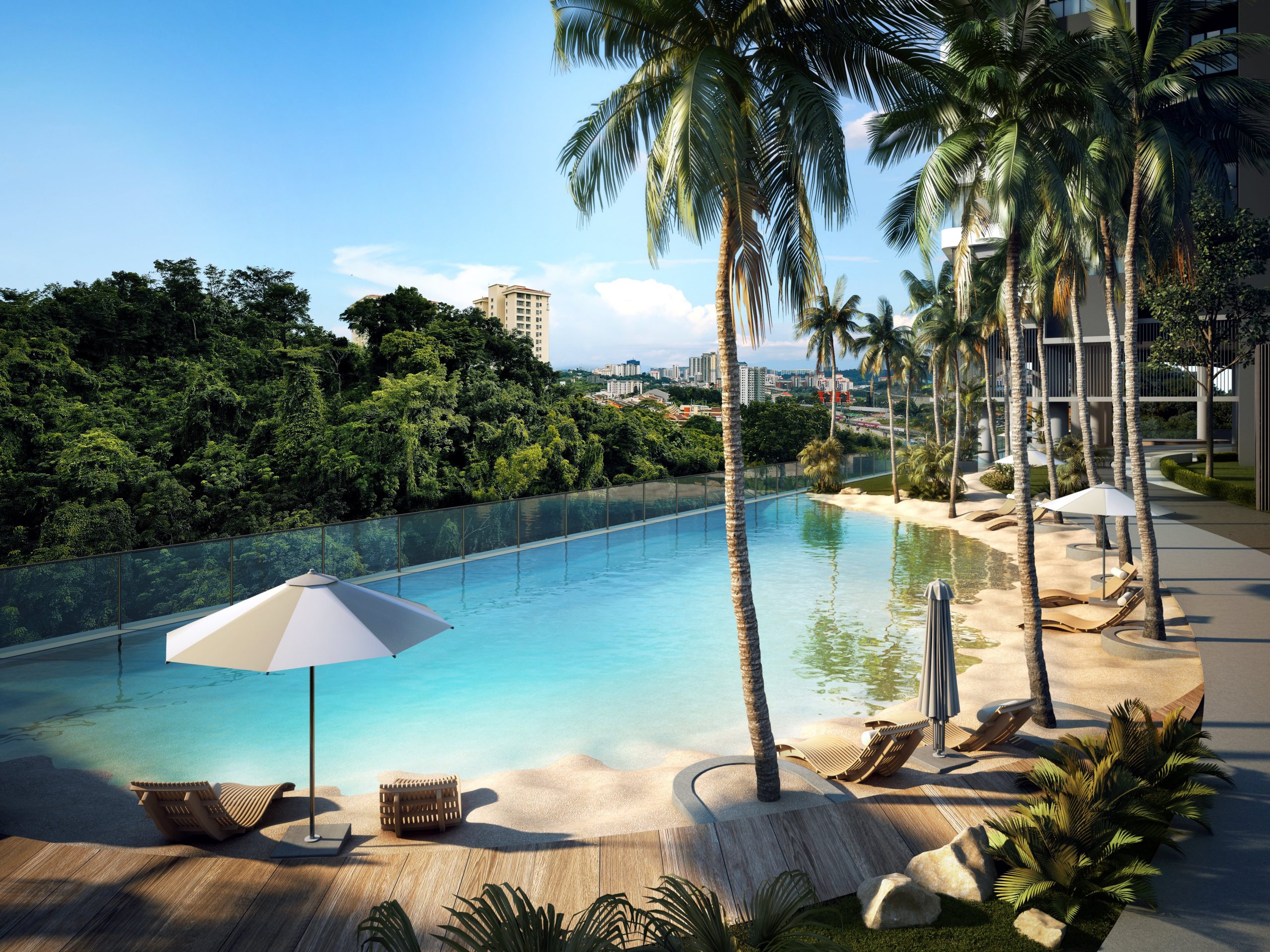 The Beach Podium located at Level 7 is a romantic vision of swaying palms and tropical greenery, making everyday a holiday as homeowners can fancy themselves a dip into the infinity salt-water pool, enjoy a leisurely stroll at sunset, or escape to a beach vacation right at home at Crescent Sand Beach – Malaysia's longest man-made podium beach.
Stay on top of your dream lifestyle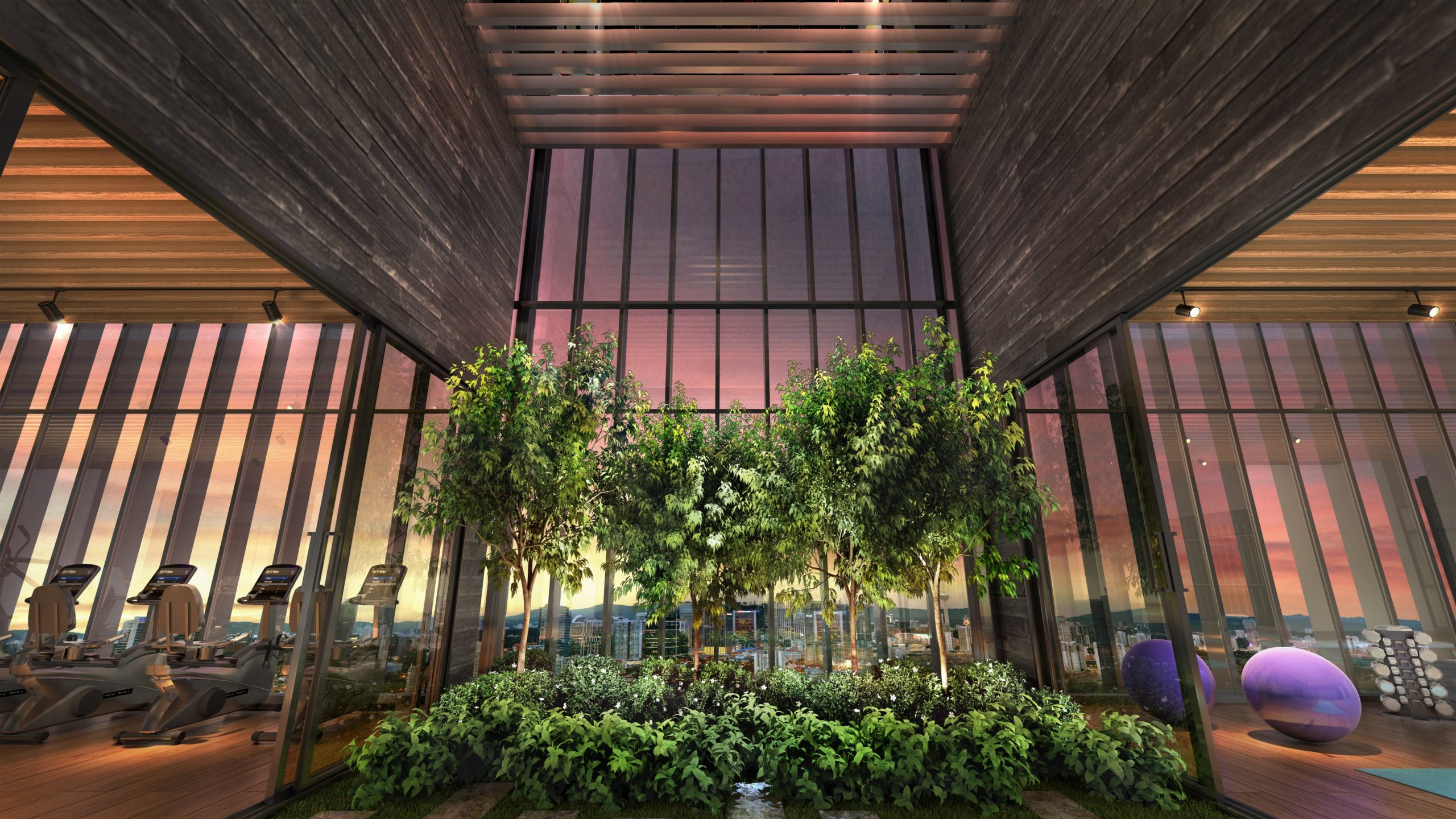 On top of that – no pun intended – the Sky Rooftop Podium is built as both a sanctuary and recreational haven for residents. Those looking for a day of indulgent self-care can relax in the Sauna or Hot/Cold spas; catch up on your favourite authors while enjoying the peacefulness in the Study Room or Reading Room; pop by the Tea Lounge for an afternoon break; or find your zen by the Reflection Pool.
As for the more fitness-inclined, Setia Sky Seputeh comes fully equipped with a Sky Gym and a Heated Gym. Those wishing to start their day off with a good stretch can also visit the Yoga Room to practice their daily Sun Salutations.
For those interested in living the exclusive life at Setia Sky Seputeh, the property is offering its flexible Setia 10:90 scheme, where buyers can place a 10% downpayment without any incurring additional fees or costs until the entire project is completed. On top of that, there's also a maintenance fee subsidy for over 15 years, ensuring that buyers can freely enjoy the facilities without worry.