Dad, mum, elder sis and younger bro will all have something to do right here in the hotel.
As Malaysians, we're spoiled for choice when it comes to picking a destination for a quick getaway.
The beautiful islands of Indonesia are a mere 3 hours' flight away; the exotic foods of Thailand, a short 2 hours; and for city folks at heart who are looking for everything in one convenient hub that's also safe, clean and boasts one of the most efficient public transportation systems in the world? Hello, neighbours down South of sunny Singapore!
Michelin star dining and 5-star hotels are aplenty around every corner as well as things to do for the little ones. Have you checked out the state-of-the-art ArtScience Museum or the National Gallery Singapore? Psst, there's a new luxury private island that's coming up soon just 2 hours from Singapore too!
If a family trip to the Lion City is in the plans, you'll want to check out The Westin Singapore for a stay that has as much to do as it is the epitome of 5-star hospitality.
Here's a quick tour:
For dad: Cook & Brew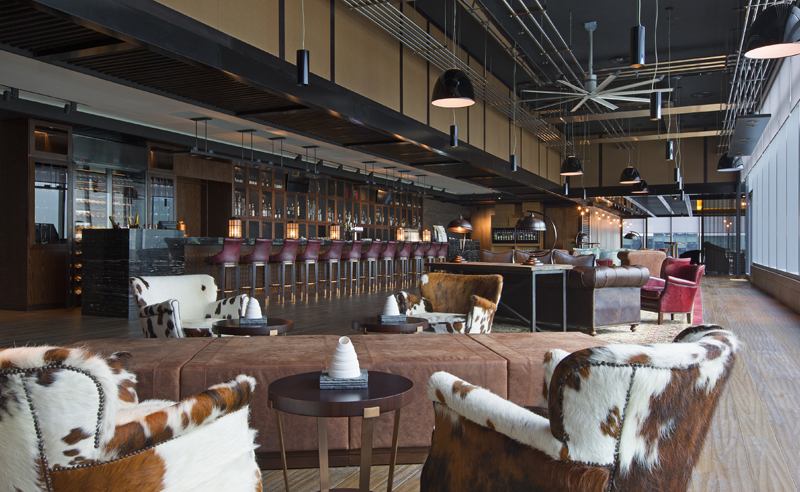 Every man's dream of kicking back with a glass of whisky on the rocks or craft beer in hand after a long day is realised here with a side order of magnificent views of the Marina Bay area, raw wooden floors, lavish dark red leather bar stools and a sumptuous black marble-topped bar. Quiet, hushed and enlivened with just enough muted chatter, here is the perfect gastrobar to allow the man of the house to gather his thoughts while fuelling up on delectable bar bites and drinks.
For mum: Heavenly Spa by Westin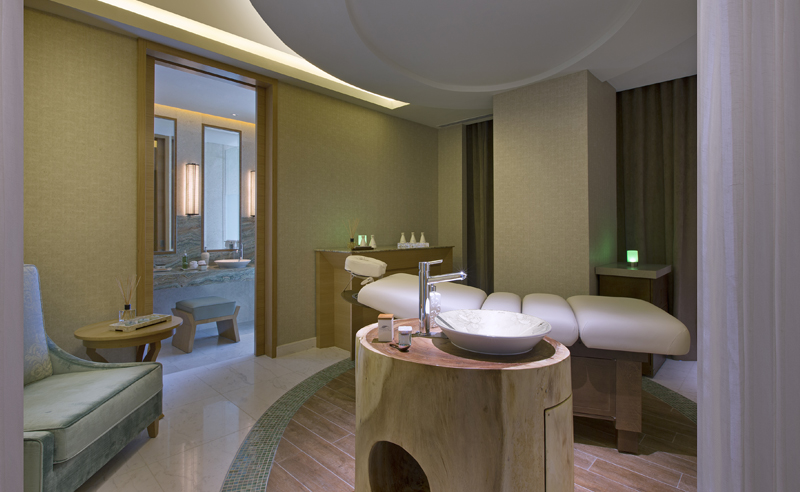 You know the spa is something to look forward to when it's specially designed by the hotel so no detail is overlooked. Located on the 35th floor so you get panoramic views of the city, it comes with the full range of facilities like the Experience Shower, Whirlpool and Aromatherapy Steam Bath for your indulgence, alongside a total of 6 treatment rooms for innovative programmes designed to soothe the spirit, rejuvenate the body and enrich the mind.
For sis: Lobby Lounge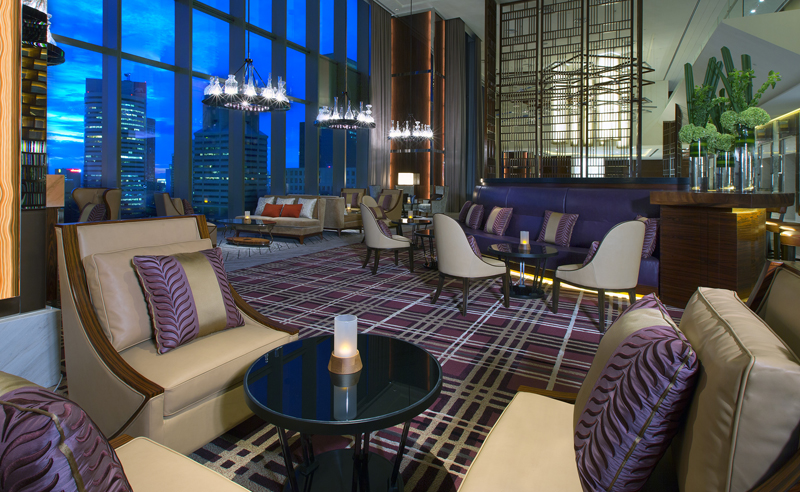 Boasting floor to ceiling glass windows fed with even more endless views of the Marina Bay area, Lobby Lounge serves up one of the city's most iconic afternoon teas over which many a deep conversation about love and life can be had. It's recently also introduced a new range of cocktails called Crafted by Westin that brings together exciting new flavours with the cutest pop culture references so bonding time with the girls will be a colourful – not to mention immensely fun – affair.
For bro: Westin Workout Fitness Studio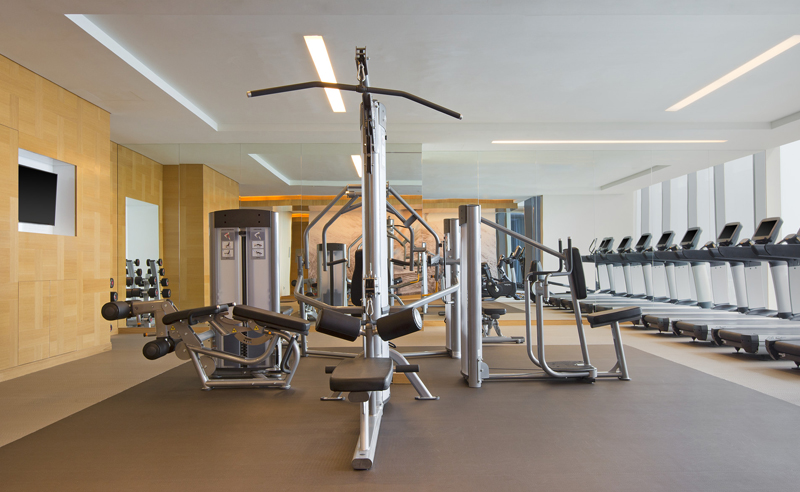 Got a fitness junkie of a brother in the family? Then he'll love the Fitness Studio here that's open 24 hours and accessible to all guests. He doesn't even need to pack his workout gear as it provides a Gear Lending Program that delivers workout clothes and even shoes to your room for a fee. It's also got a RunWestin Concierge where a pacer will take you out on scenic running routes around the city every Monday, Wednesday and Friday mornings at 6.30am so you squeeze in sightseeing and your workout all in one.
For you: The Infinity Pool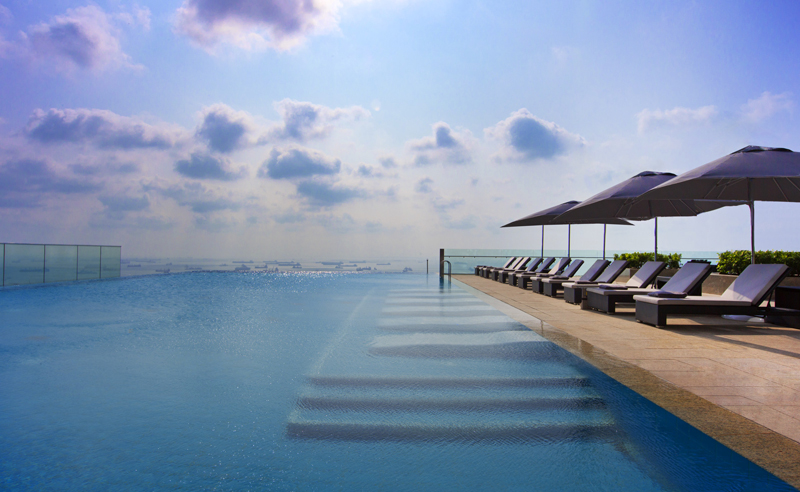 Sometimes, peace and quiet down time is all we really want out of a getaway. You'll find exactly that at the Infinity Pool where shaded sunbeds are serenaded by the lulling sounds of the pool quietly lapping in front of you. Read a book, order a cocktail or work on your tan while you enjoy the warmth of the Singapore sun from the 35th floor of the hotel.
For the whole family: Seasonal Tastes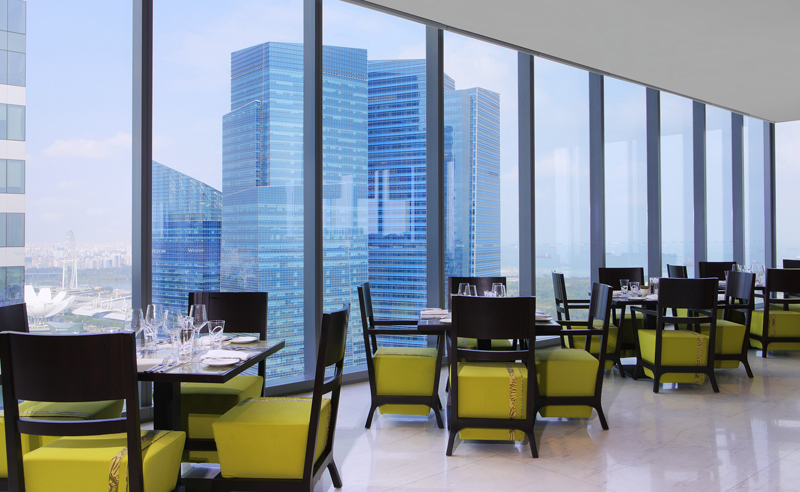 After doing your own thing and enjoying your respective pasttimes, get together with the family again (after all, what's a family vacation for?) at Seasonal Tastes, the hotel's signature dining venue that serves up almost everything you may crave for from Asian delights to international gourmet fare. It's even got a live interactive kitchen concept to provide a personalised dining experience that's sure to make some memories for the whole family over a hearty meal.
Log on to the official The Westin Singapore website here for more information or reservation enquiries.