This new AMBEO Soundbar from Sennheiser is a treat for the senses, offering listeners a 3D audio quality, all in the comfort of their own living room.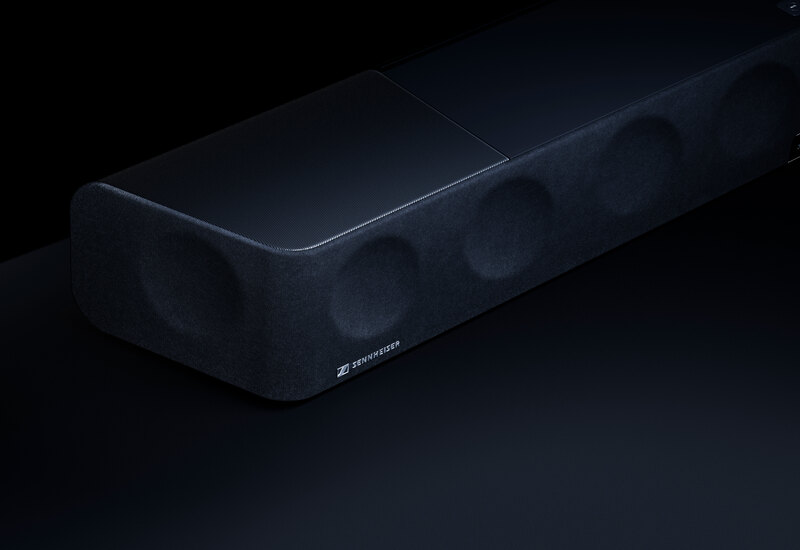 German audio specialist, Sennheiser has introduced the AMBEO Soundbar, the brand's newest studio-grade at-home multi speaker system housed in a long, sleek, bar.  The features of this new device can rival those of small cinemas, with 13 high-end drivers and advanced calibration technology. For home surround system lovers, this may just be the dream device you've been waiting for.
The AMBEO Soundbar is designed to place the listener inside the sound experience producing a 3D sound quality that blurs the line between playback and reality – in an all-in-one device.
Take a journey with us as we breakdown this speaker's coolest features.
It is designed to have an immersive 3D sound experience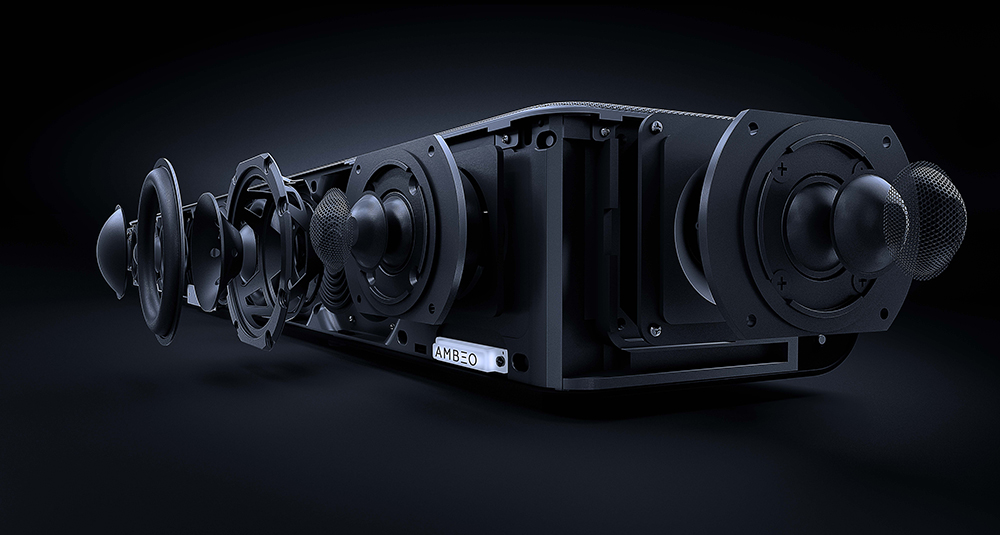 Powered by 13 high-end drivers, this speaker produces an immersive 5.1.4 sound experience coupled with a deep 30Hz bass – without the need for an extra subwoofer. Just to note, the 13 speakers are made up of 4 inch long throw woofers for deep bass, five 1 inch alloy fabric dome tweeters and two 3.-inch top-firing speakers.
It has advanced room calibration technology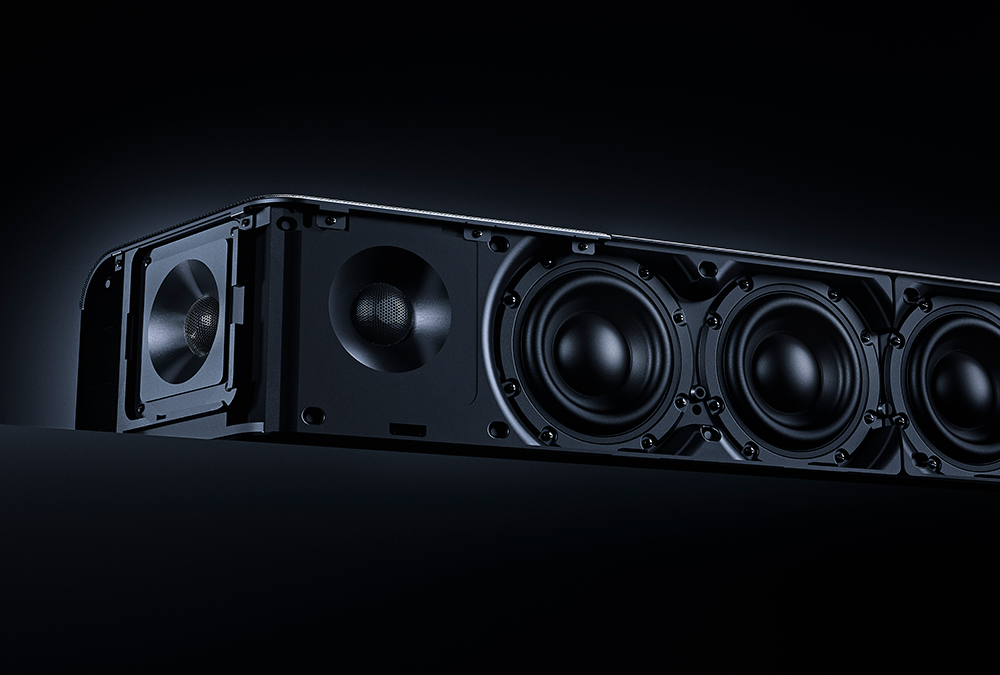 Housed in a state-of-the art sleek device, the AMBEO Soundbar uses advanced room calibration technology to adapt itself to the specifics and layout of your home to give you an unmissable 3D experience – all using the latest virtualization technology, developed with Fraunhofer. The Soundbar also comes with an external microphone for easy calibration, to ensure an optimized listening experience.
It is compatible with Dolby Atmos, Chromecast and Bluetooth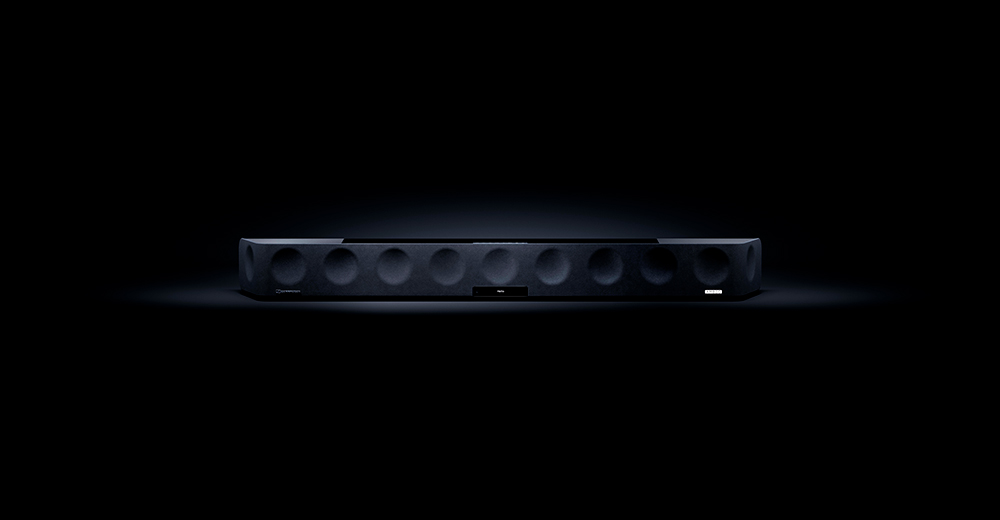 The AMBEO Soundbar is not just a sensory audio experience, it also suits all your basic compatibility needs, from Dolby Atmos, to DTS:X, and MPEG-H. The Soundbar's Upmix Technology is equipped to turn your stereo or 5.1 audio into the real deal, 3D sound experience. And to ensure that you are able to connect to all of your favourite entertainment units, there is also support for the latest HDMI standards of eARC and Dolby Vision, with 4K passthrough compatibility, with built-in Bluetooth and Chromecast.
It can be controlled with your smartphone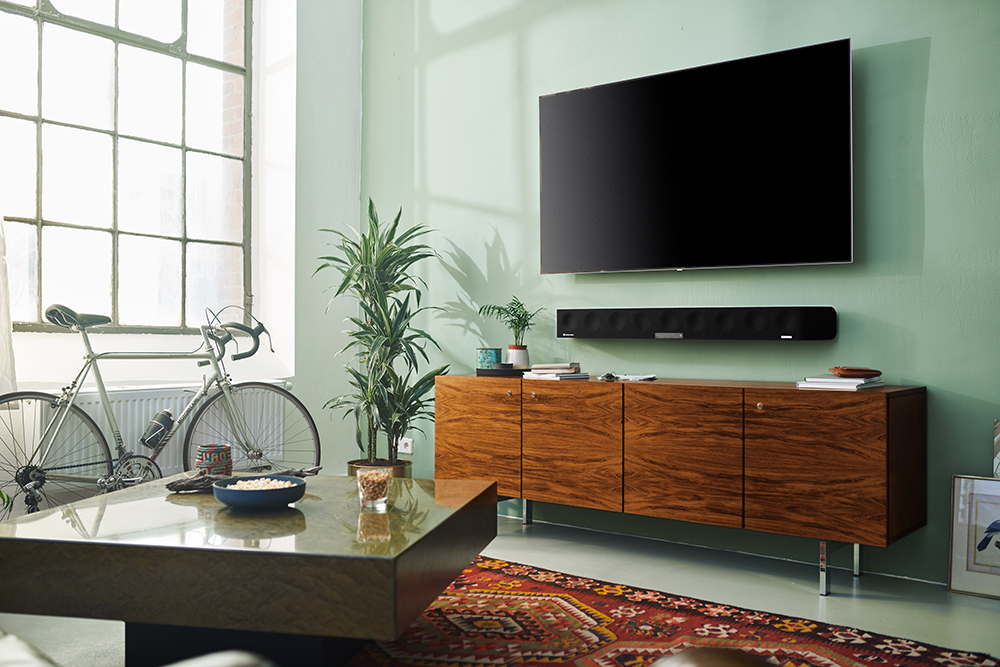 Yes, indeed it can. Using the Smart Control app, the AMBEO Soundbar's acoustic settings and sounds can be tailored to suit your personal taste – all with the tap of your finger. It is both iOS and Android compatible. So you can tailor your sound needs as you need it, all while sitting on the couch.
It is designed to give you a studio-grade audio experience
With its built-in equalizer and three bespoke AMBEO 3D technology modes, this at-home-cinema system is designed to produce more realistic highs and lows, more dimension, and more detailed sound quality – and you can tailor it all to suit your taste. The realistic and nuanced sound lends itself to this device's ability to offer studio grade audio quality for all your at-home cinematic movie needs.
The AMBEO Soundbar is priced at RM12,590 per piece. For more information, visit Sennheiser's website here.
(Photos: Anson Siau, Sennheiser)