From now until 21 April, 2018, guest Michelin-starred chef Sayan Isaksson has been specially flown in to wow diners with lunch and dinner of the best of Scandinavia.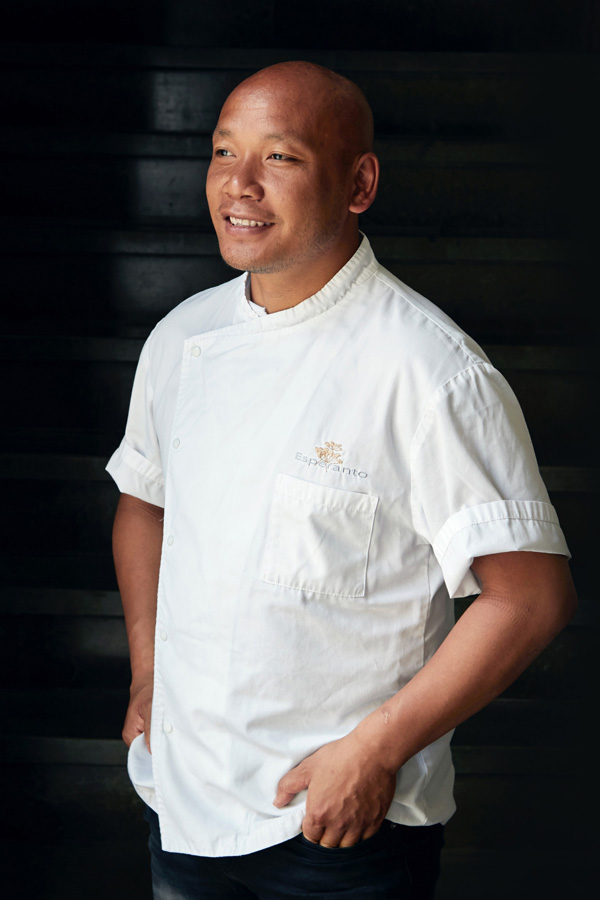 Scandinavian cuisine is no newcomer to the world of fine dining but it continues to shake up everything even the most seasoned foodie has come to learn about gourmet meals. It embraces rustic presentation where pretty-on-the-eye perfection is sought; it defies ingredient choices by incorporating scraps and leftovers on top of just the crème de la crème; it breaks all the rules while delivering unprecedented refinement in textures and flavours.
Celebrating all the above is Mandarin Grill at Mandarin Oriental Hotel with the 30th anniversary of 'Simply Scandinavian' from now until 21 April, 2018. Guest Michelin-starred chef Sayan Isaksson has been specially flown in to wow diners with a selection of 5 or 7-course lunch and dinner of the best of Scandinavia for a treat for all senses.
Here's what to expect:
Amuse bouche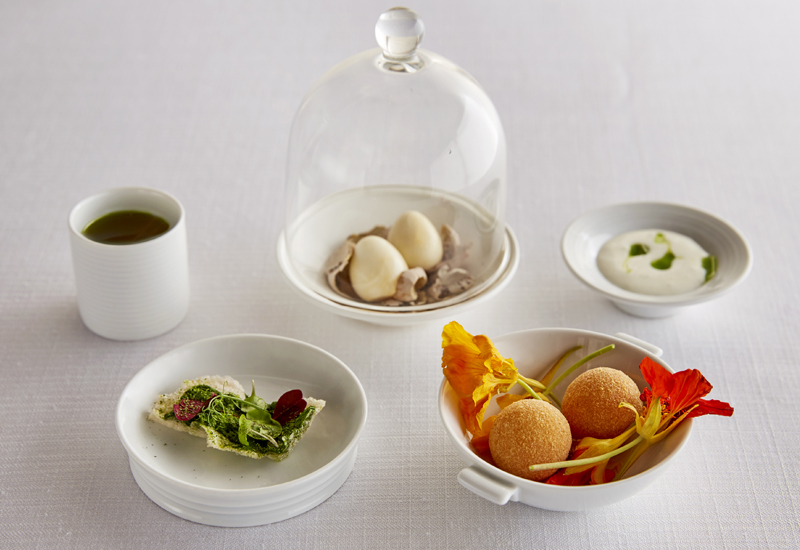 From the get-go, Chef Sayan illustrates his prowess with maximising ingredients so nothing goes to waste. His crunchy kale chips with kale puree comes with a fragrantly herbal side of organic "waste" broth made with the leftover potato skins and other vegetables from the making of the chips. It is bitter, salty and reminds us of bak kut teh; in other words, yum! The straw smoked quail egg is a delicious creamy explosion in the mouth that leaves behind a peaty aftertaste, perfect for igniting the appetite. For extra bite, the potato doughnuts are the perfect balance of crispy skin and chewy insides, given dimension with a dipping sauce of sour cream and dill oil.
First course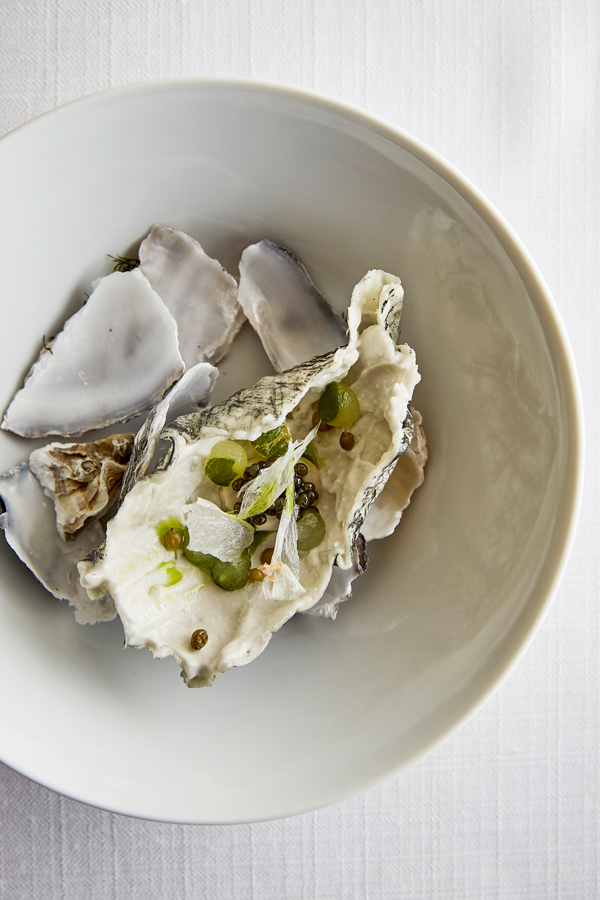 It looks like an oyster, smells sweet like an oyster and yes, it is an oyster, except that's not a shell it's sitting in. It's actually an edible rice and tapioca flour cracker made to resemble the shell. Bite into the entire thing and be delighted by the crunch before you are introduced to the sweetness of the juicy Gillardeau oyster, lent a refreshing zing by means of the preserved elderberry pearls.
Second course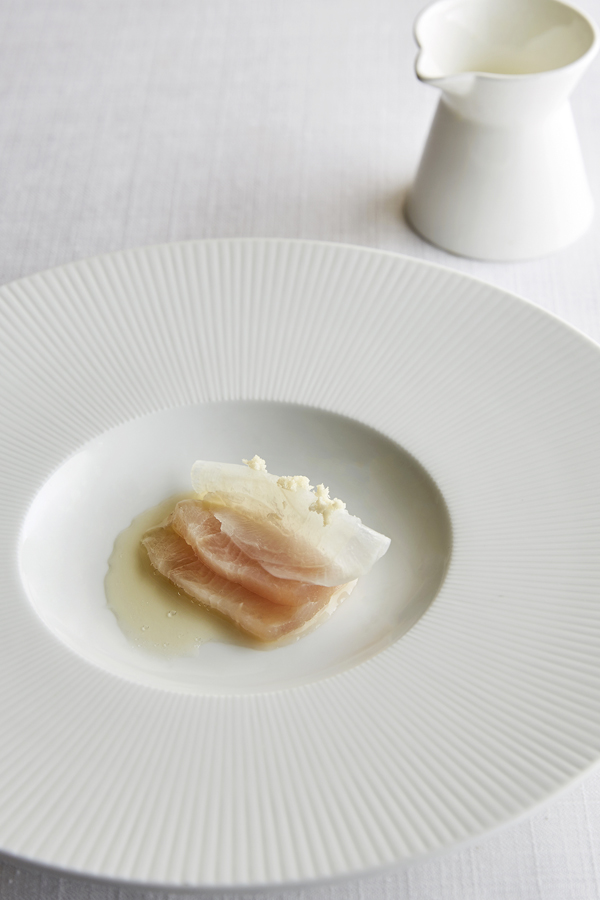 Quick trivia: The hamachi fish used in this dish is actually a local fish that Chef Sayan took a particular liking to for its sweetness. It is given a Scandinavian touch by how it is prepared – air-cured and dressed up with just a little Scandinavian dashi made from boiling oyster shell, smoked bonito and kombu algae. The result are these creamy fish slices that retain its nice springy texture, with flavours that explode from the intense dashi. A small swab of fresh horseradish cuts through the oiliness to keep things from becoming overwhelmingly salty.
Third course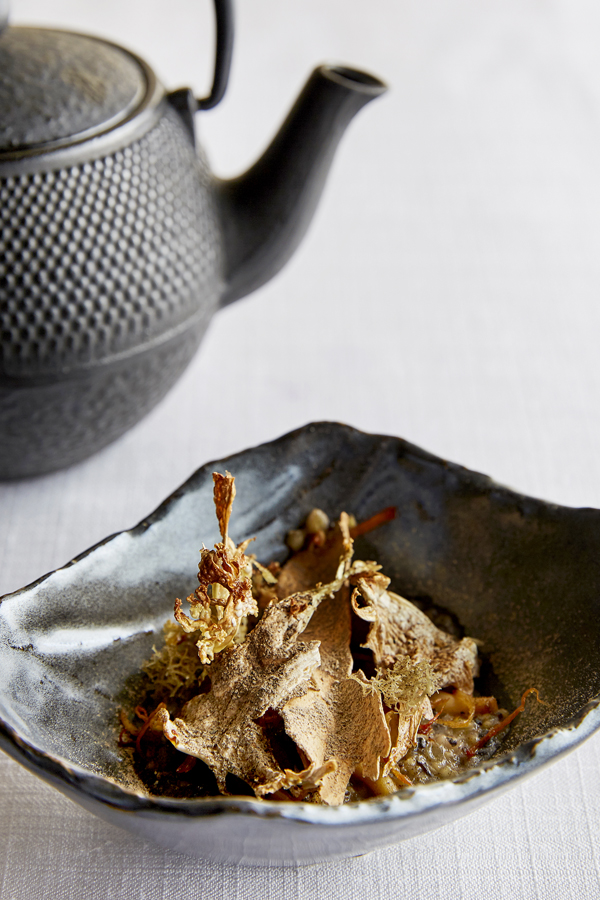 What is preserved butter? It is butter left to sit and marinate with blue cheese for a year so it absorbs all of the cheese's prized musky saltiness without being overly pungent. It adds an intensity to the porridge of dried cauliflower, lichen, buckwheat and millet, all handpicked by Chef Sayan from Sweden for a dish that is hearty, warm and a delightful mix of textures.
Fourth course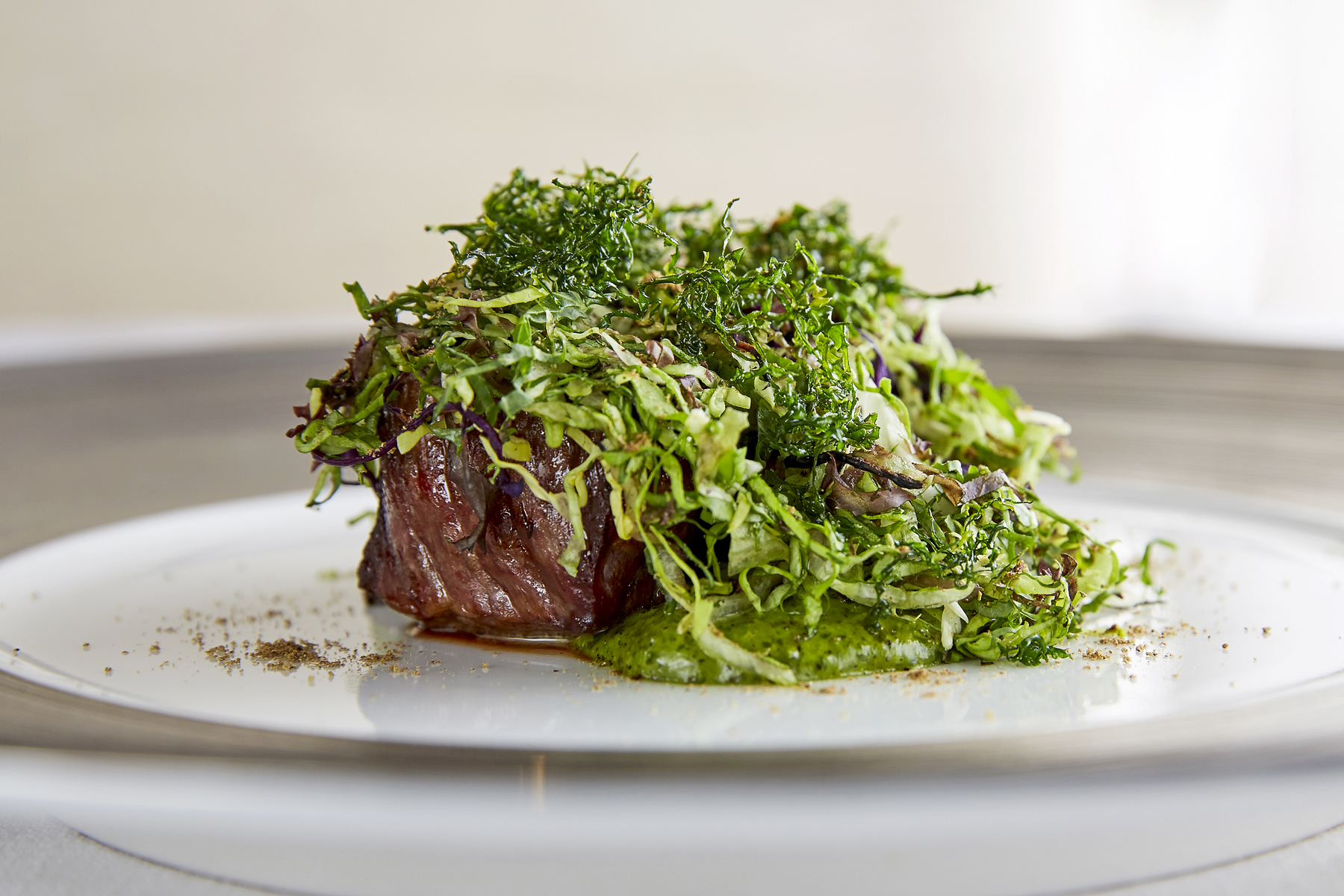 Can't have all that red meat without your veggies. The aged Australian wagyu sirloin here comes topped with a generous serving of shredded kale glazed in leek oil and comes presented on a bed of more kale puree so you won't have to feel guilty about too much red meat. The juicy steak is done in the perfect medium rare and explodes with intense game that deepens the longer you chew. The kale lends a nice crunch amidst the meat as well as a refreshing greenness.
Dessert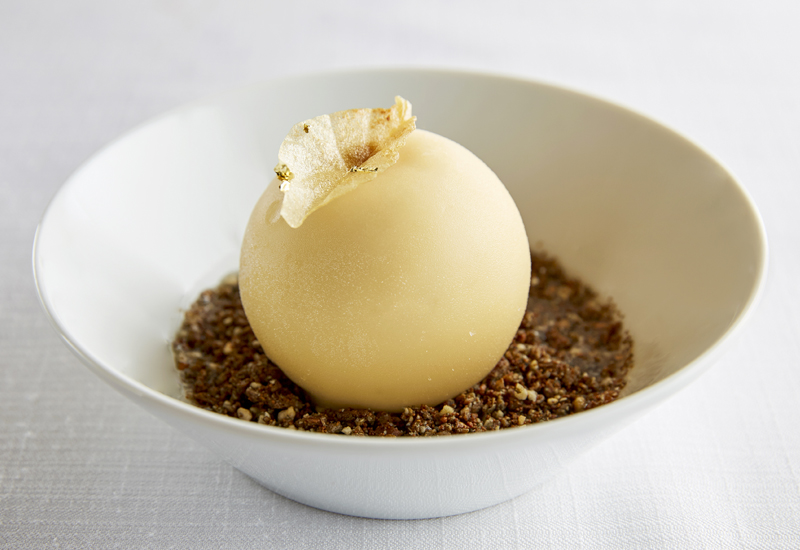 The dessert is a cute surprise – it is shaped like an apple but is actually potato ice cream, filled with a miso fudge and served on a bed of dried potato peel and dried apple. The ice cream itself is sweet and salty with a milkiness that shines with unmistakable potato-ey undertones. The miso fudge is almost like an Asian salted caramel with its savoury stickiness while the fake "dirt" of potato peel and dried apple at the bottom has us chewing delightfully away after we've finished the last of the ice cream.
---
Have a taste of Chef Sayan's creation whether as a 5-course meal as featured above for RM368 nett per person; as a 7-course menu at RM468 nett per person; or ala carte with a selection of bites, starters and mains available from RM68 onwards at Lounge on the Park.
Your dinner at Mandarin Grill will also be accompanied by a live jazz performance by Swedish singer Deri Rowlands from 6.30pm to 9.30pm daily.
For more information or reservation enquiries, call +603 2330 8798 or email mokul-fb@mohg.com.