Most yachts only make it to 5% of the world's coastlines. La Datcha is made for those looking to go off the beaten track to the other 95%.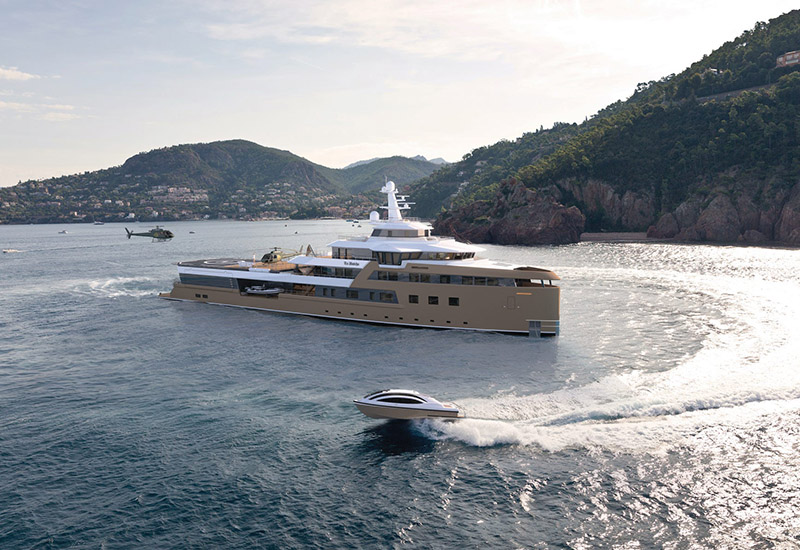 From Steve Jobs' technologically advanced "Venus" to Roman Abramovich's submarine-equipped "Eclipse", our dream superyachts (or in the latter's case, mega yacht) are known to boast extravagant and, at times, bizarre customisations and features.
Just when we thought we've heard it all, one Russian billionaire by the name of Oleg Tinkov recently came to our attention for owning a 252-foot ice-breaking superyacht that costs a whopping US$846,000 a week to rent.
Launched in July this year, the massive vessel is built by master yacht builder Damen Yachting. Named La Datcha Expedition Yacht 77, it's set to embark on its maiden voyage later this year, equipped with a whole compendium of toys to take on even remote destinations like the Artic and Antartica.
Naturally, Tinkov, a banking entrepreneur and adventure-seeker, has already revealed plans for a global expedition that includes heli-skiing in Kamchatka, the Kuril Islands and dive excursions off Papua New Guinea when she arrives.
Here's a look inside La Datcha for an idea of what guests might be up to en route to these far-off places.
---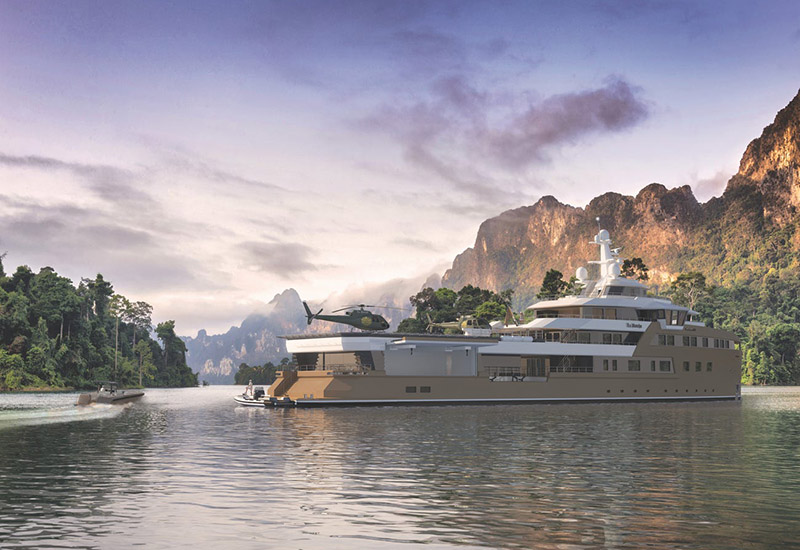 As Tinkov is known to be a fan of extreme sports, his specifications for the design and built of this SeaXplorer SX77 model ensured it could withstand harsh conditions and cruise the oceans for 40 days straight.
Arguably its most impressive feat is the ability to break through 16-inch-thick ice, created as per the International Maritime Organization's Polar Code. This makes it the first purpose-built icebreaker yacht to comply with the engineering code.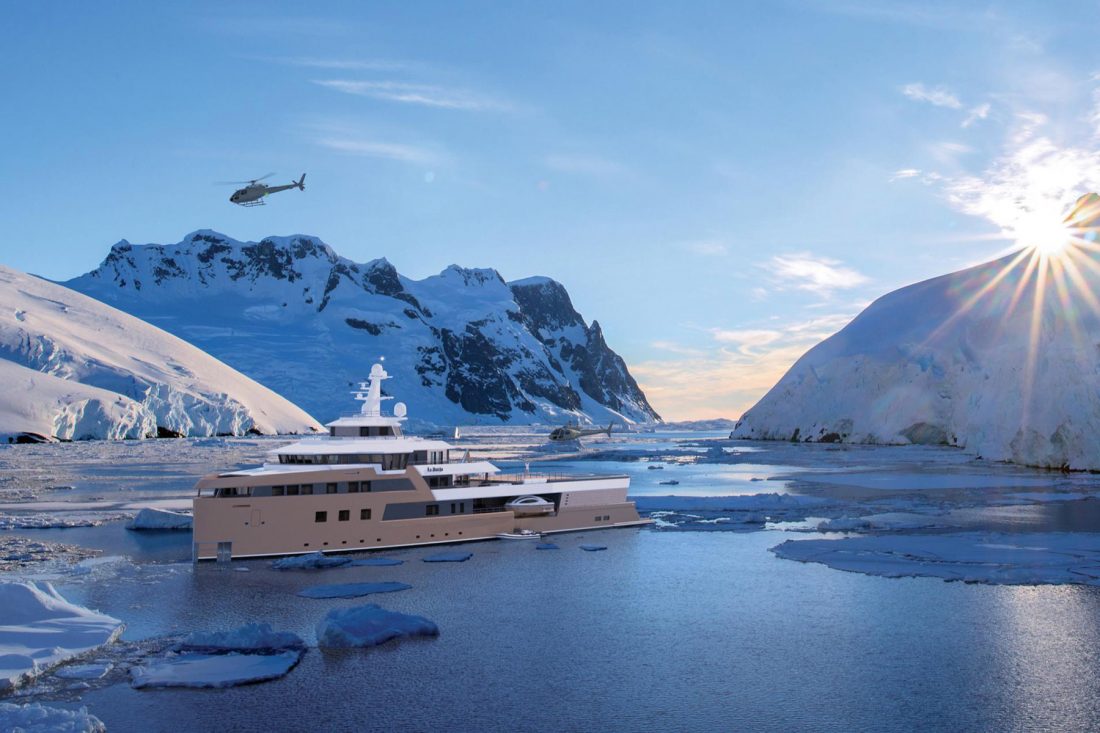 According to the website, most yachts only venture to the Mediterranean or Caribbean, which make up only 5% of the world's coastlines. La Datcha is made for those looking to go off the beaten track to the other 95%.
How so, you wonder? The bronze-coloured six-deck yacht is equipped with two helicopters complete with helideck and hangar, two snowmobiles, four jet-skis, a submersible and a dive center with a decompression chamber. Go ahead and read that again.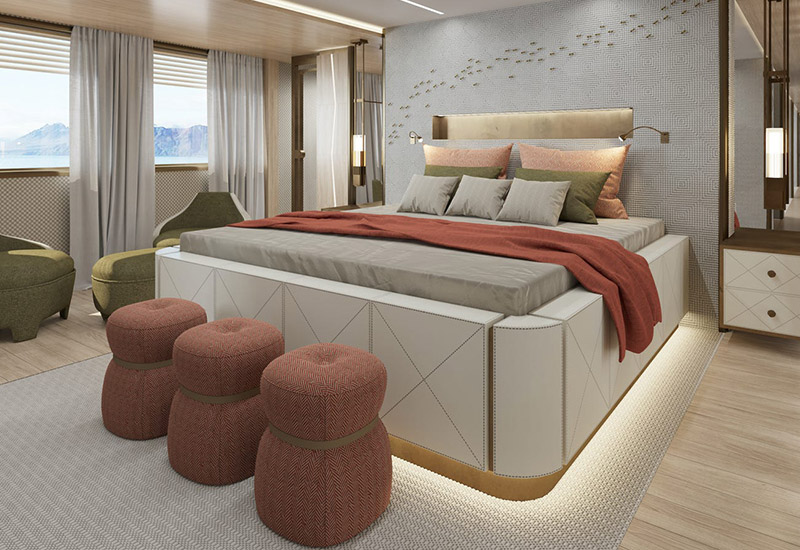 When not taking advantage of all these fancy toys, guests can luxuriate in lavish, modern interiors and amenities. The vessel can accommodate up to 12 guests and 25 crew members with six guest suites, including two master cabins and two VIP suites. Each suite comes with an en-suite bathroom and a walk-in wardrobe, too.
Four out of the ship's six decks are accessible via a glass-encased elevator. Full-height windows surround the observation lounge, main saloon and owner's suite to offer panoramic views of wherever the La Datcha is set for. At the same time, an open-air upper-deck observation area and sun deck provide alternative spots to bask in uninterrupted vistas.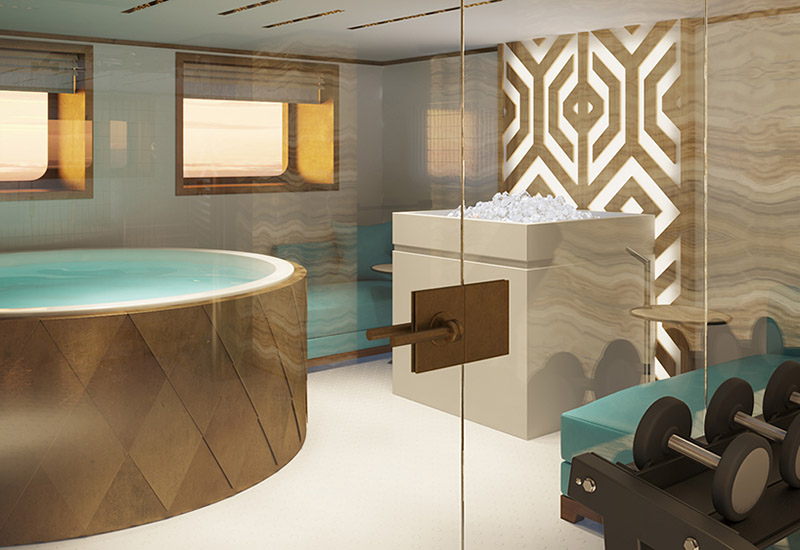 There's also two hot tubs (one indoor and one on the sun deck), a sauna and Turkish bath, massage room and fully equipped gym that altogether make the La Datcha a travelling 5-star resort on the seas.
Hold on, we're not done yet. the Tinkoff Collection chefs on board promise to cook up gourmet fine dining meals using fresh local produce based on unique cuisines along the yacht's itinerary, which can also be tailored to the tastes of guests.
Needless to say, the US$846,000 a-week rate promises you a voyage of a lifetime.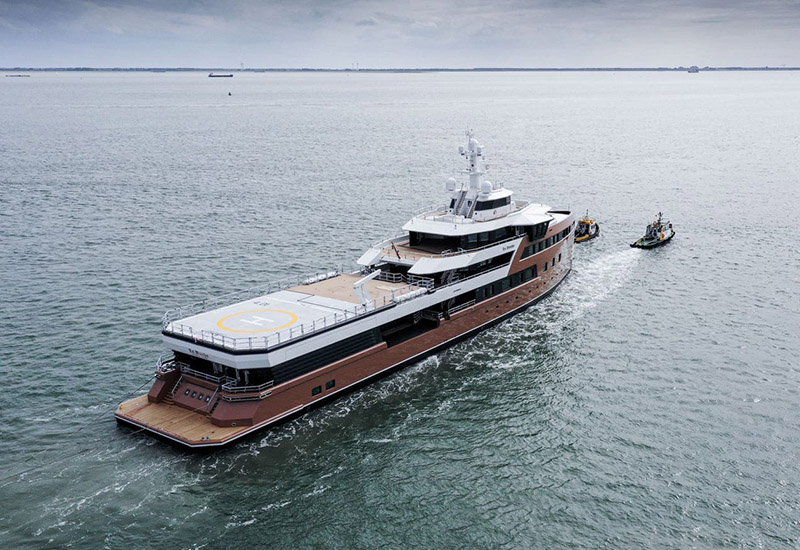 For more information or to book yourself a stay on the La Datcha Expedition Yacht 77, log on to the official website here.
Photos: Damen Yachting