Take a look at some of the world's most recognised celebrity-owned yachts, valued anywhere between US$20 million to an eye-watering US$500 million.
Some flaunt fancy supercars, some collect Hermes Birkin bags and still some splurge on world-class real estate. Amongst other status symbols for the affluent and rich heirs are luxury yachts, often custom-made to the buyer's demands.
There's the late Steve Job's minimally designed yet technologically-advanced "Venus" for example, or Roberto Cavalli's fashionable animal-print adorned "Freedom". Johnny Depp and Nicole Kidman are among other familiar names who have splashed out on extravagant vessels, before selling them off for other pursuits.
Why, if you're famous and worth millions of dollars, wouldn't you fancy a yacht to escape into a world of your own making?
Take a look at some of the world's most recognised celebrity-owned yachts, valued anywhere between US$20 million to an eye-watering US$500 million.
Steve Jobs/Laurene Jobs – Venus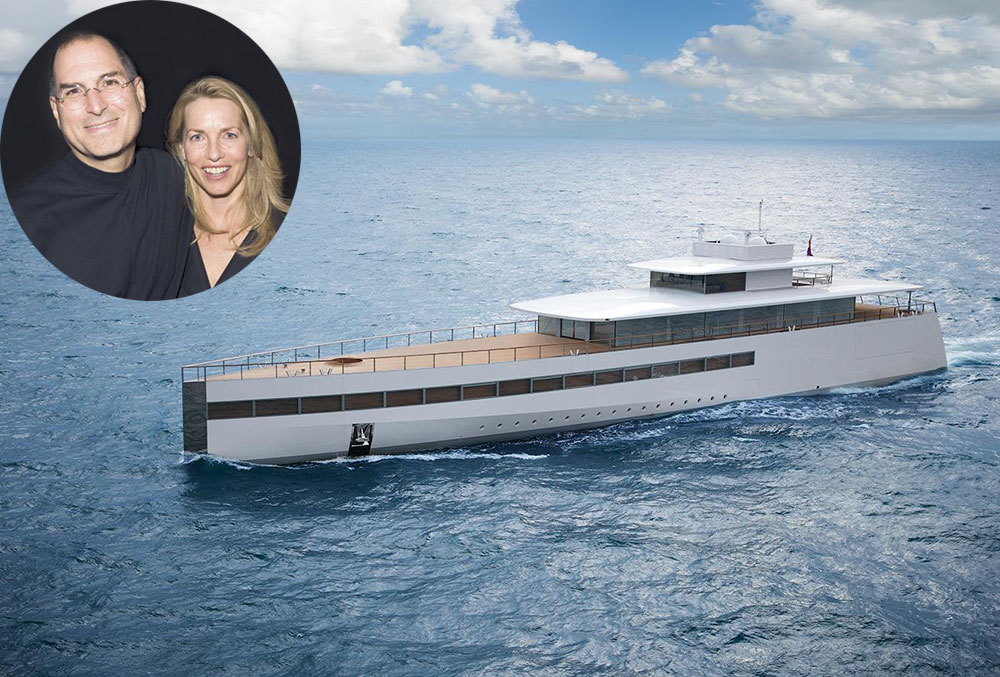 Commissioned by French designer Philippe Starck for the late Steve Jobs, "Venus" measures 78 metres long with a full aluminium body. Unfortunately, the co-founder of Apple passed a year too soon, making his widow, Laurene Jobs the owner of the massive vessel when it was unveiled in 2012. True to Jobs' preferred aesthetic, Venus has a sleek and minimalist exterior, with a complex home-automation system that can be controlled via seven 27-inch iMacs. It can accommodate 12 people within its living quarters.
Steven Spielberg – Seven Seas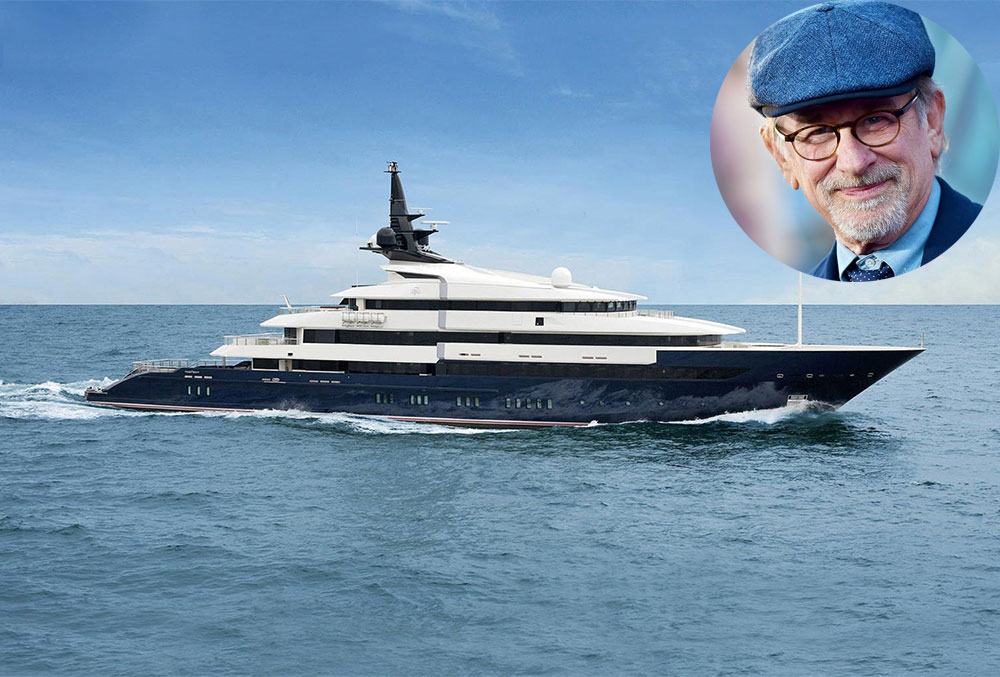 When not producing blockbuster films like Indiana Jones and Jurassic World, it seems Steven Spielberg enjoys cruising the ocean. That's why he spent a whopping US$200 million on the "Seven Seas" – a superyacht complete with a helicopter pad, private jacuzzi, gym, spa centre, massage room and an infinity pool with 15-foot glass walls that double as a movie screen. On top of the master suite, there are two VIP suites, two double bed cabins and one cabin with a twin bed that altogether fit up to 12 people.
Tiger Woods – Privacy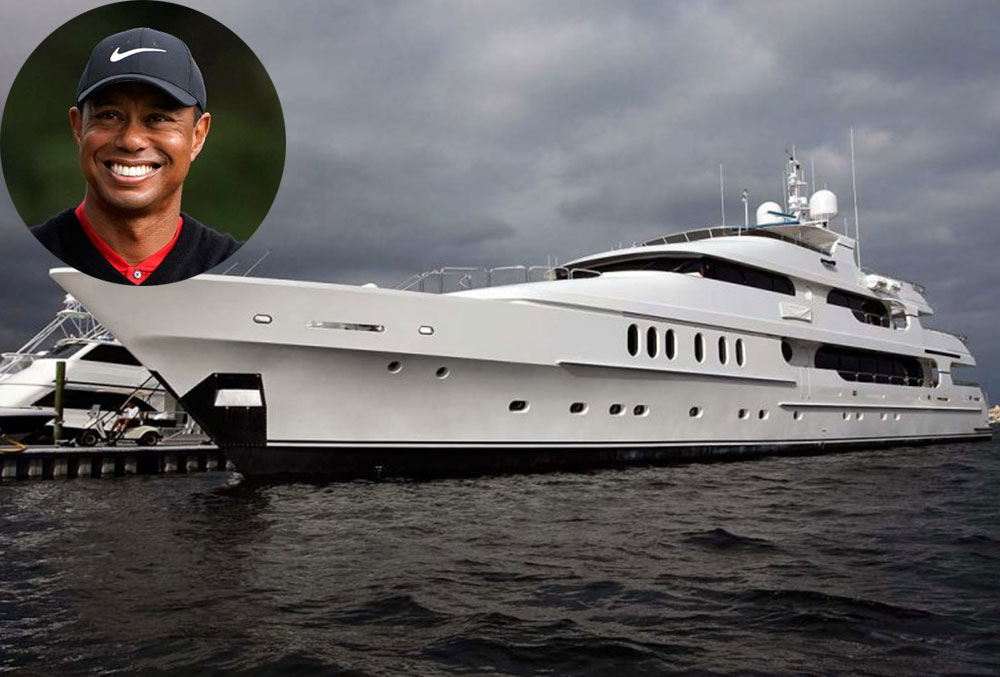 You may have heard of professional golfer Tiger Woods' 155-feet-long superyacht he calls "Privacy", which he bought back in 2004 for US$20 million. He has reportedly slept on board while travelling for major tournaments, including last year's PGA Championship and the 2018 US Open in Shinnecock Hills. There are 5 guestrooms on board and additional 4 cabins for the 9 crew members required to man the boat. It also features a jacuzzi, bar, gym and decompression chamber for scuba diving.
Giorgio Armani – Main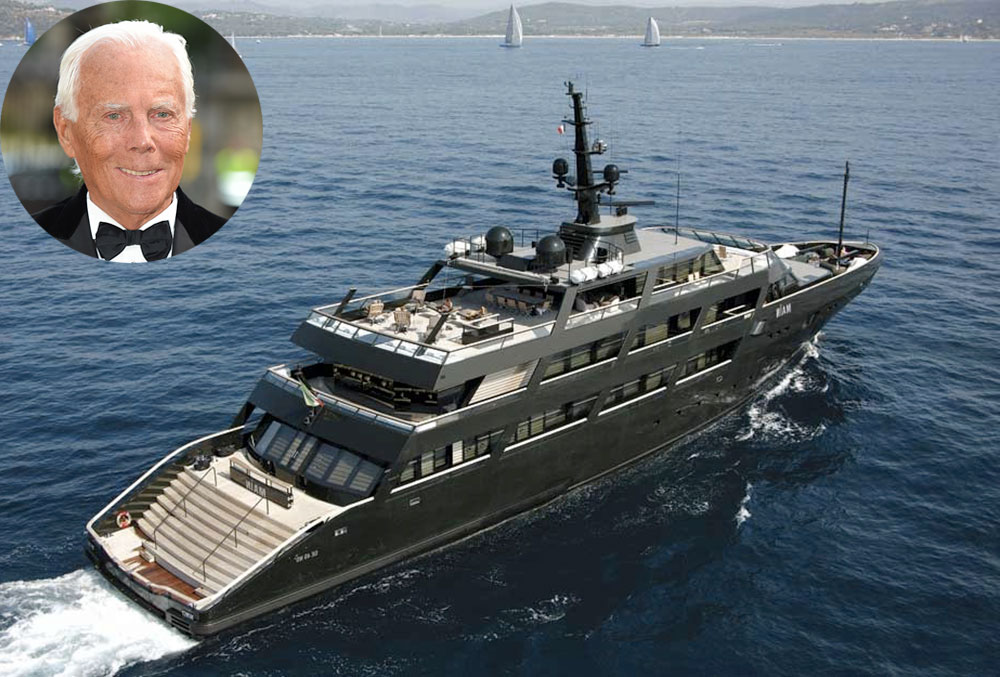 Whilst most yachts are coated in white paint or the occasional black, fashion designer Giorgio Armani's superyacht sports a dark green exterior to appear camouflaged at sea. Named "Main", the 65-metre yacht accommodates up to 12 guests with 7 cabins as well as on-board entertainment including a cinema, spa pool, indoor gym and sundeck. But its 'main' feature is the living area that [spans nearly the entire main deck, furnished with Armani Casa custom sofas, stools and coffee tables.
Roberto Cavalli – Freedom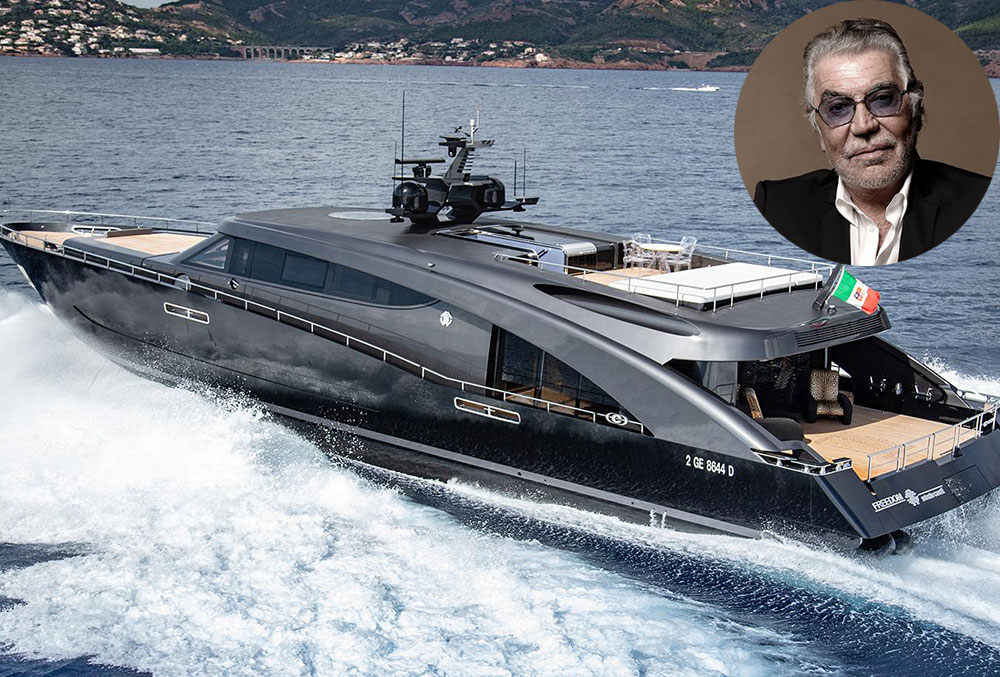 Another Italian fashion designer with a stylish superyacht to his name is Roberto Cavalli, who proudly owns a fully-custom design he calls "Freedom". Cavalli's brief to Tommaso Spadolini – who also worked on his first yacht, Baglietto – was straightforward: "Design me something that Batman would drive!" The resulting vessel features a metallic black hull and dark grey exterior and is fitted with three Rolls-Royce water jet engines that give it a top speed of 42 knots. Its interiors are equally impressive, fitted with custom animal-print and leather furniture by Roberto Cavalli Home.
Bernard Arnault – Symphony
Bernard Arnault – the chairman of Louis Vuitton Moet Hennessy (LVMH) and the richest man in France – is no stranger to the industry, having acquired yacht manufacturing company Royal Van Lent in 2008 for over €300 million. He is now the owner of the Symphony, a 101-metre mega yacht worth US$150 million. Built by the company in 2015, it was the first Feadship to cross the 100-metre mark with top cruising speeds for its size. Better yet, it uses 30 percent less fuel than similar yachts whilst accommodating up to 36 passengers across six decks. Among highlights of the vessel include a 6-metre glass-bottom swimming pool, a jacuzzi, an outdoor cinema, a helicopter pad, a golf tee area and a wellness centre. Meanwhile, the owner's deck comes with double bathrooms, dressing rooms and a sauna, a private office and study, as well as a lounge area with a dining table for twenty.
Roman Abramovich – Eclipse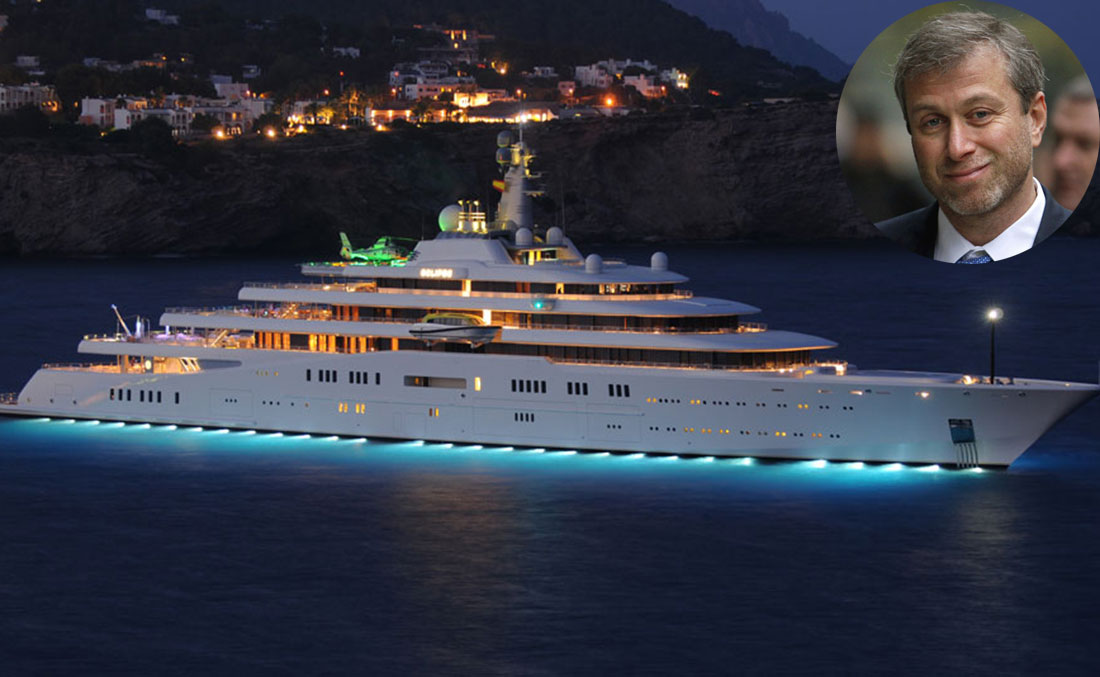 We've saved the biggest yacht on the list for last: Roman Abramovich's Eclipse. Acquired by the Chelsea football club owner in 2010 after five years of design and construction, the Eclipse is the world's second largest private yacht at 162 metres long. Costing roughly US$500 million, the mega yacht boasts two helicopter pads, two swimming pools, multiple hot tubs, a disco, three launch boats and – get this – a mini-submarine. It takes 66 crew members to operate all the equipment and see to the needs of 36 guests on board. With all the facilities and amenities offered, it takes another US$65 million out of Abramovich's pocket every year for maintenance.