Named after the world's largest flawless diamond, Rolls-Royce Cullinan will embrace market demand and (literal) growth while setting a first for Goodwood.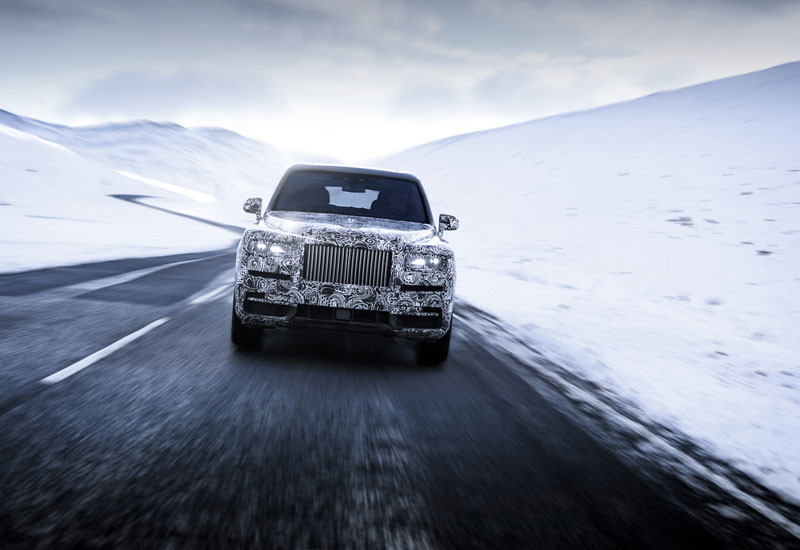 Rolls-Royce has teased a particular newcomer for three years now. It has been spotted sneaking around Nürburgring code-named Project Cullinan, and now, Goodwood's own has confirmed that its upcoming model will be called Rolls-Royce Cullinan.
Though specs are scarce now, we can expect Rolls-Royce Cullinan to sport a twin-turbocharged V12 petrol engine for a powerful four-wheel drive system.
Though coachbuilders have converted Rolls-Royce sedans into station wagons before, this model will be the first-of-its-kind 4×4 for Rolls-Royce, and only the second on its proprietary Architecture of Luxury spaceframe. We've first saw the all-aluminium platform with the Phantom last year.
That's high-sided vehicle to you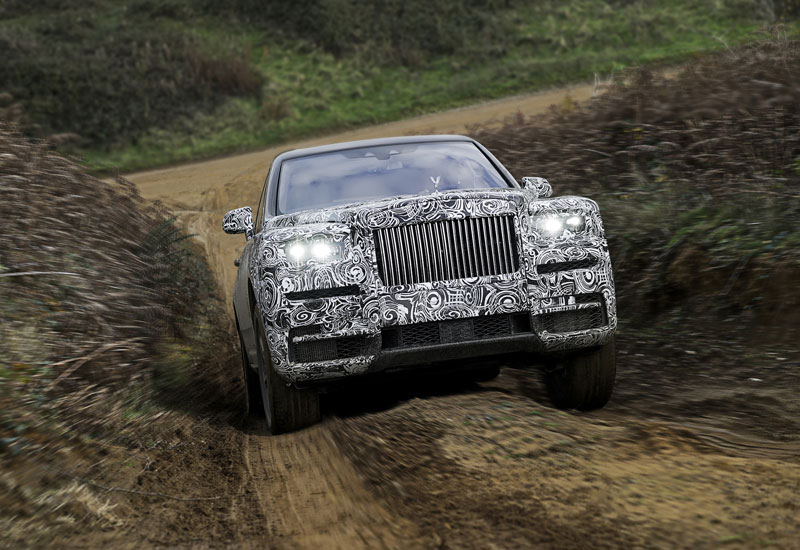 Rolls-Royce has announced the first of its unique features: the Rolls-Royce Cullinan Viewing Suite. Two rear-facing leather chairs and a cocktail table are deployed at the touch of a button, offering a front row seat to everything from breathtaking scenery to sporting events. Simply put, Cullinan owners will travel with the best seat in the house right in their vehicle.
This model braves all terrains in style, having weathered African deserts and Arctic winters throughout its extensive testing period. From the grassy glens of the Scottish Highlands to the towering canyons of North America, Rolls-Royce has polished every flaw to live up to its 'Effortless, Everywhere' promise.
Sure sounds like the luxury SUV trend is well on its track to owning 2018 – but Rolls-Royce would rather you call the Cullinan a high-sided vehicle (HSV?). The experts of bespoke luxury motoring is maintaining its benchmark of exclusivity through nomenclature.
While we consider whether we just broke this 'Not-an-SUV' rule, let's take a look back at the origin of this name.
Diamond in the rough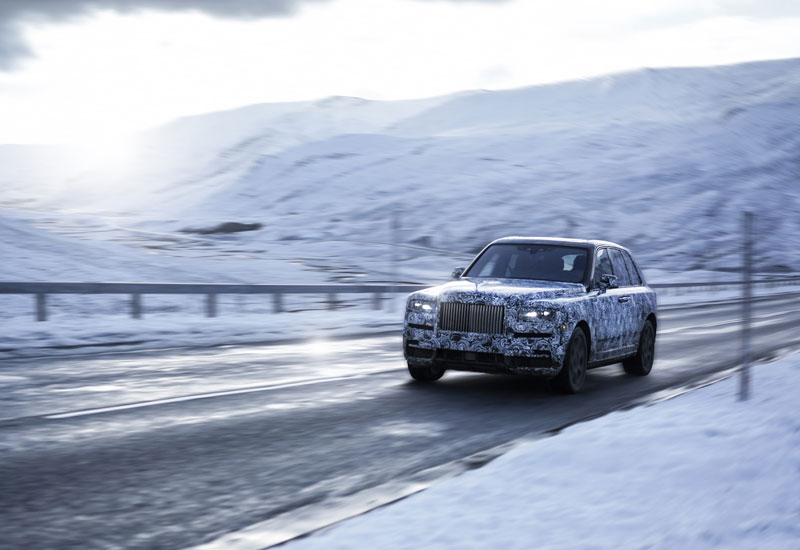 We're seeing a departure from Rolls-Royce's run of paranormal/mysterious monikers here. "Cullinan is a motor car of such clarity of purpose, such flawless quality and preciousness, and such presence that it recalibrates the scale and possibility of true luxury. Just like the Cullinan Diamond, the largest flawless diamond ever found, it emerges when it is perfect and exists above all other," explained Rolls-Royce CEO Torsten Müller-Ötvös.
This story began deep in the South African Magaliesberg Mountain mine in 1905. The 3,106-carat gem was cleaved into nine stones, with its one of its largest portions gracing the British Imperial Crown. It was presented to King Edward VII on his 66th birthday, while he was still recovering from the Boer War. Legend has it that this Cullinan stone set off on an epic, high-security journey across the seas. It sat daintily in the captain's safe while guards stood by.
It turns out that this voyage was all a grand show – the original diamond was simply posted, while a resin replica occupied its place in the public eye.
In the words of Müller-Ötvös, "We were inspired by the epic processes, over many millennia, which went into the creation of the Cullinan Diamond. The name embodies the many facets of our new motor car's promise. It speaks of endurance and absolute solidity in the face of the greatest pressures; it tells of rarity and preciousness and it alludes to the pioneering, adventurous spirit of The Hon. Charles Rolls and the engineering innovation of Sir Henry Royce; and, of course, it speaks of absolute luxury, wherever you venture in the world."
For more on all things Rolls-Royce, visit the official domestic site.
Update: Rolls-Royce  Cullinan will officially launch worldwide on May 10 2018. The launch will go live here at 7 pm Malaysian time.