Fuelled by pure adrenaline and fearlessness, Roger Dubuis has introduced a new audacious timepiece to its already extensive line of bold, skeletonised watches. The new Excalibur Spider Pirelli marks the first Roger Dubuis fully versatile Hyper Horology timepiece that's crafted with winning motorsport tyre rubber, in its exclusive collaboration with Pirelli.
Speed takes the spotlight on this new extreme model, where a crucial few seconds makes all the difference when on the road to victory. Inspired by the Pit Stop, each element of the Excalibur Spider Pirelli is interchangeable – from the strap to the crown and the bezel – with a simple click. This marks a world-premiere for the watchmaker – taking customisation to the extreme and combining it with innovative lock technology.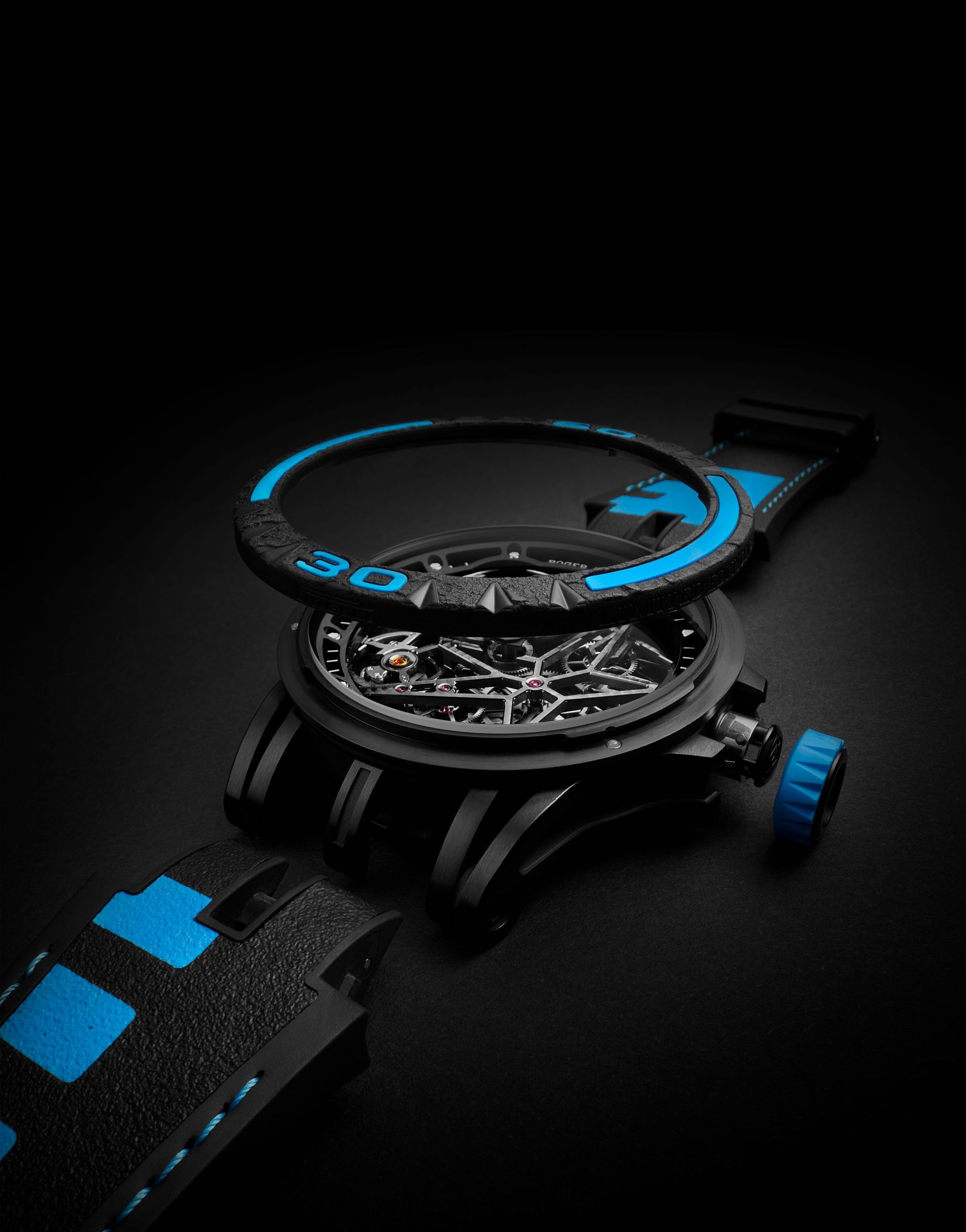 The first automatic skeleton
Powered by the Calibre RD820SQ, the Excalibur Spider Pirelli is a mechanical masterpiece that also marks Roger Dubuis' first automatic skeleton. The transparent view of its self-winding movement is held directly on the inimitable Roger Dubuis star, with a micro-rotor at 11 o'clock. Equipped with a 60-hour power reserve, it also features 166 components and 35 jewels.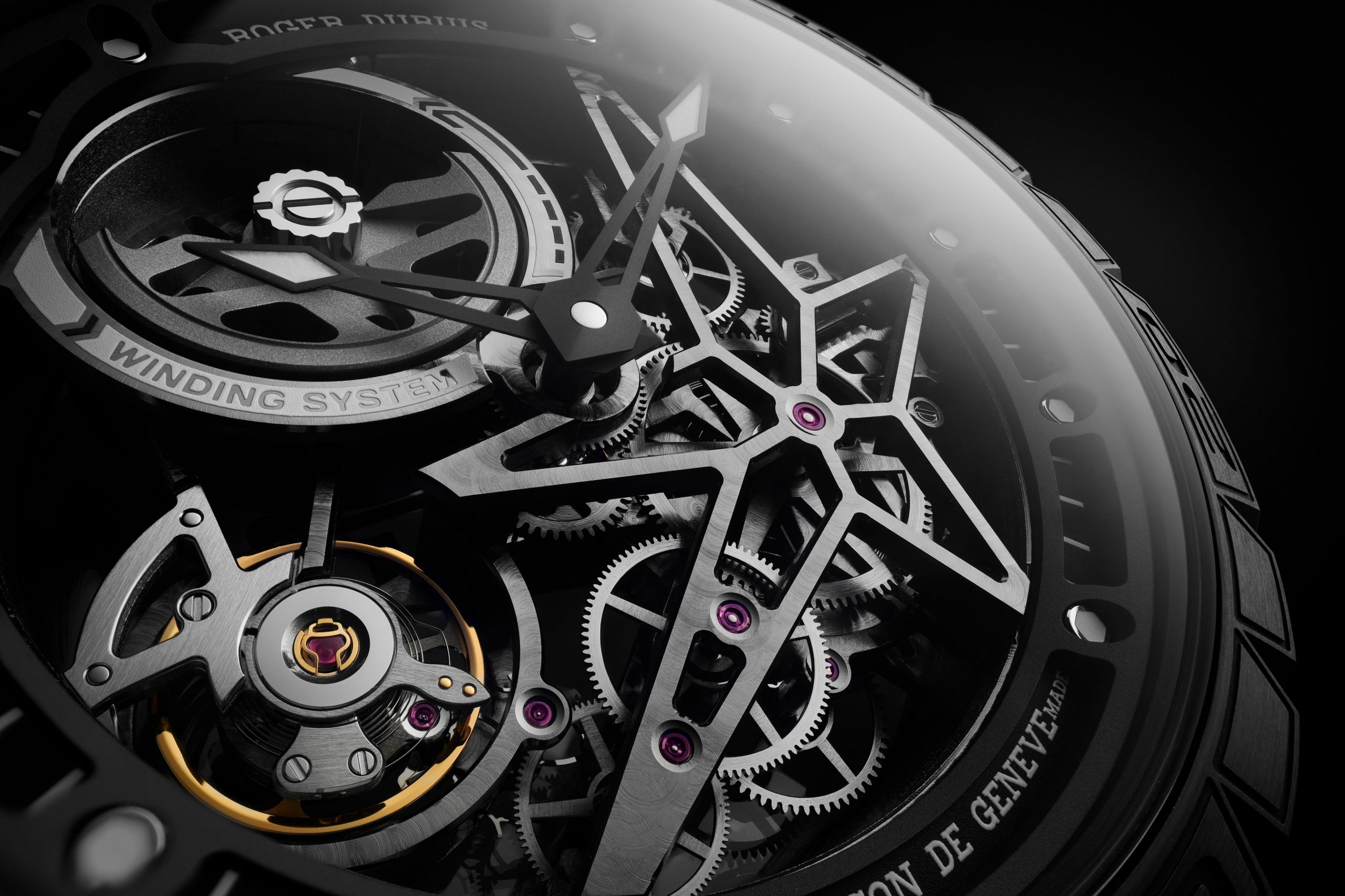 To achieve the perfect balance of weight to wind the RD820SQ, the use of innovative materials was used – such as DLC titanium, which has proven to be both lighter and more luxurious than stainless steel. Each and every component of this 45mm timepiece has been carefully finished by hand at the Roger Dubuis Manufacture in Geneva, with a third of the time of this timepiece's manufacture dedicated specifically to the prestigious Poinçon de Genève.
A winning partnership with Pirelli tyres
The Excalibur Spider Pirelli is offered in three additional kits in red, white, or blue – a nod to the iconic Pirelli colour codes. Now, the wearer can transform the watch from a sleek monochrome timepiece to introducing a bold pop of colour with just a click.
Extending its racing design codes is the the strap, which features the wining tyre rubber inlay. The inner design displays the recognisable Pirelli Cinturao™ Intermediate pattern, and the additional colour kits are thicker than the base bezel to mirror the look and feel of the distinctive Pirelli tyres. Only 88 kits per colourway will be offered for this extremely sporty model.
For more details, visit the Roger Dubuis website.
Photos: Roger Dubuis.