The Roger Dubuis Excalibur Pirelli Ice Zero 2 Spider America Edition was made to perform even under extreme winter conditions.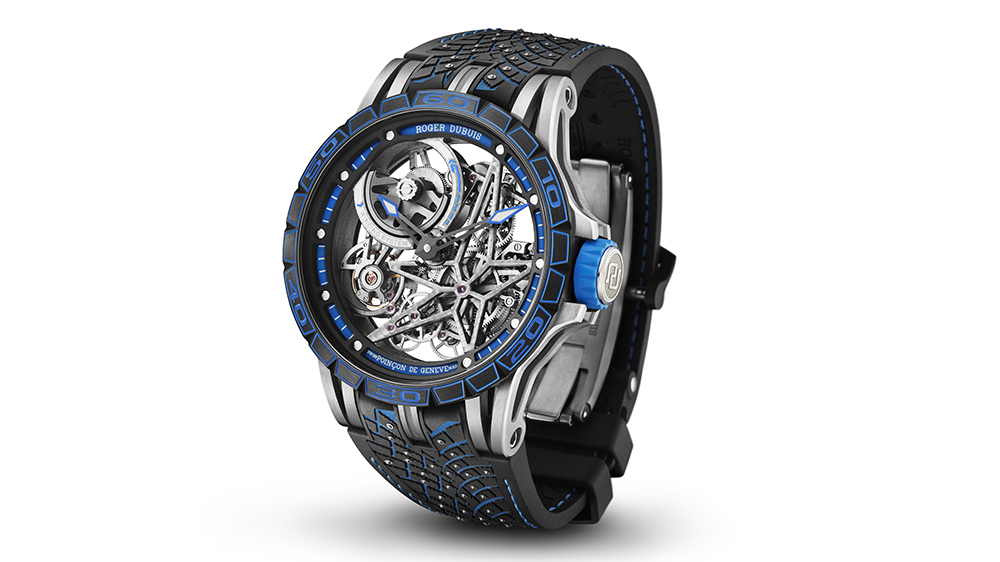 If you're going to launch an exclusive watch, you better make sure the launch is just as exclusive. That's exactly what Swiss watchmaker Roger Dubuis did when they unveiled their latest collaboration with Pirelli – the Excalibur Pirelli Ice Zero 2 Spider America Edition – with some ice driving on the side in Aspen, Colorado.
According to the watchmaker's press release, those fortunate enough to witness and celebrate the launch of this sporty watch were able to take an equally stylish Lamborghini on a spin on ice.
The marque's famous Poinçon de Genève-certified astral skeleton signature movement stars in the Excalibur Pirelli Ice Zero 2. The movement is housed in a durable titanium case that's offset with contrasting black and cold blue accents. You can easily see how ice inspired the creation of this timepiece, with touches of the same icy blue on its state-of-the-art Ice Zero 2 studded tire strap with the Pirelli Cinturato intermediate printed on the inside pattern. The watch is finished off with a bi-material strap that features a black rubber base and blue rubberTech inlay.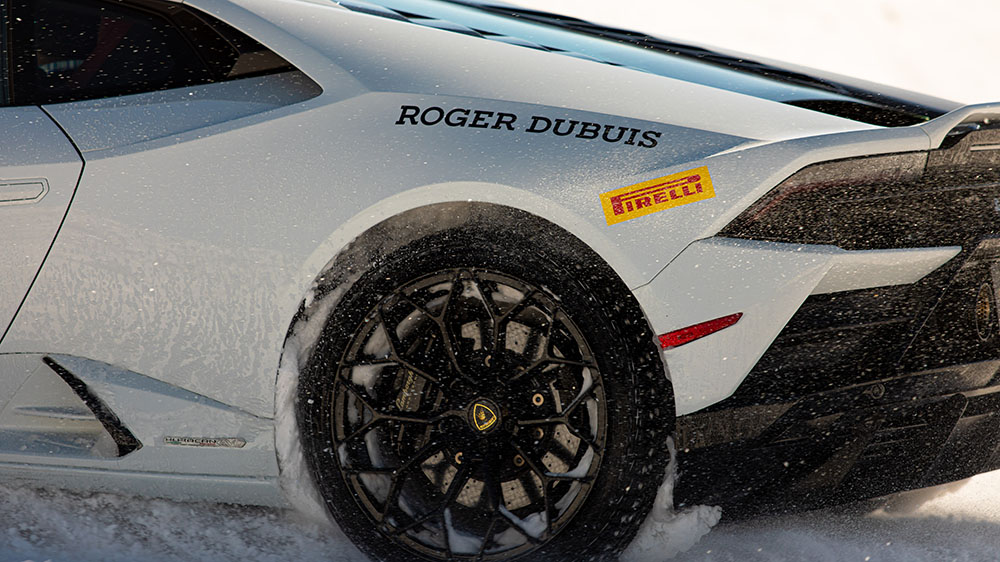 Though Roger Dubuis has always prided itself on making stellar watches, the brand also doesn't shy away from showcasing its ability to throw extravagant events that capture the thrill that's embodied in its timepieces. Their Aspen event proved to be a truly excellent way to portray the durability of the Excalibur Pirelli Ice Zero 2 timepiece, by allowing people to speed through the ski town's icy roads in a Lamborghini equipped with Pirelli's new tires. These tires were also designed specifically for high performance on ice in the most extreme winter conditions – just like the Excalibur Pirelli Ice Zero 2.
Like with any Roger Dubuis watch, this edition was produced in a very limited run of only 28 pieces. Find out more on this coveted piece on their website.
Photos: Roger Dubuis