He's known as the entertainment and F&B guy, but Roen Cian has diversified his portfolio with The New Camp – football fields for the masses.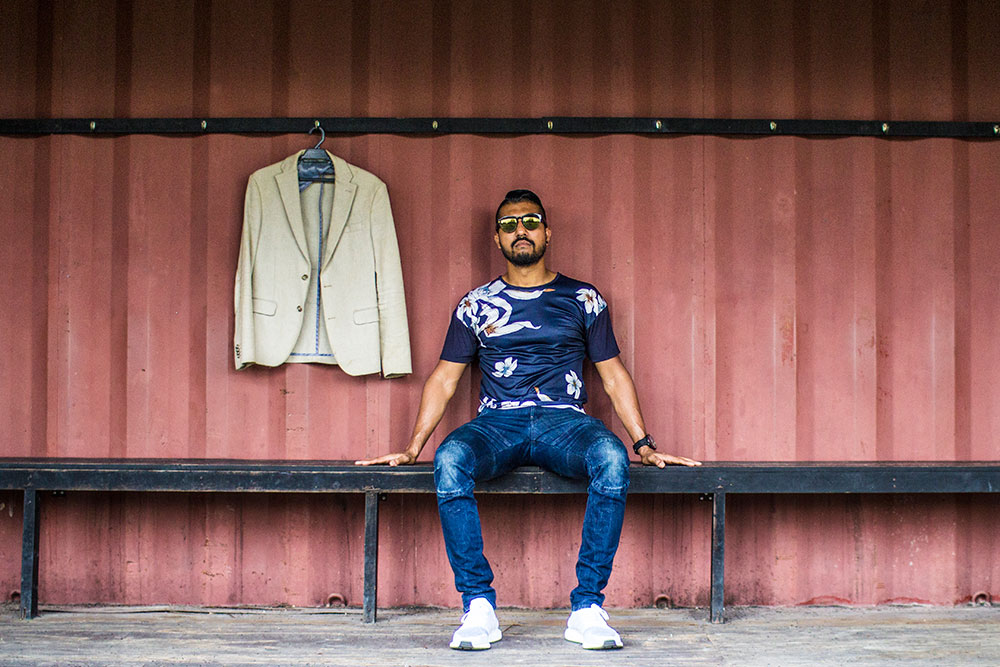 It's a sunny Monday and Roen Cian is in his element.
Strolling up to one of his two football fields at The New Camp, he is quick to realise a different cleaner is on the roster that day. Mid-shot later on, he is momentarily distracted by vines creeping up the net, and makes a mental note to fix it lest the greenery weighs down on it. He is not just there to show off one of his many projects – he's present, and his mind is always working.
Roen only breathes life into projects he is personally connected to. From his first ever F&B venture Tom, Dick and Harry's to co-working space Common Ground, all his entrepreneurial moves not only factor in trends, but sustainable commercial viability.
"I could tell you a beautiful story about how everything just fell into place, but I'd be lying," he says with refreshing honesty as we sit for a drink after the tour of New Camp (a play on words of FC Barcelona's home base, Camp Nou).
The 37-year-old is not one to shy away from the new or challenging, which could just be the main ingredient in his recipe for entrepreneurial success.
"The Hill was three rooms on a hill, The Pool brought three concepts together in Jalan Ampang, and The Roof is a 52,000 sq.ft. space on the roof of First Avenue. People thought we were crazy to open in these little-known locations, but when gambles like these pay off, that becomes the 'wow' factor. We'll start to hear, "Did you know there's a football field in that jungle?"
Scoring with the wild ideas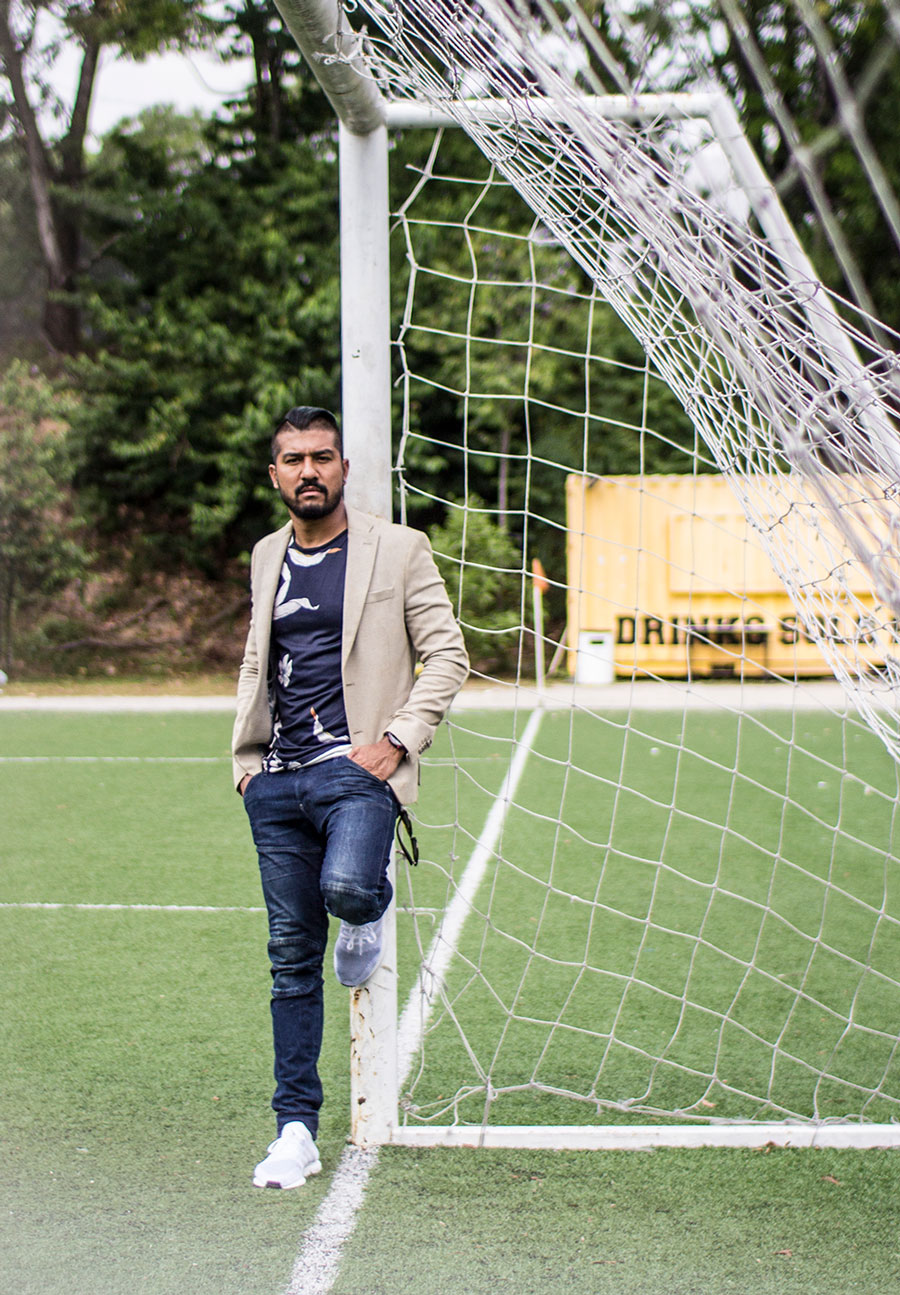 Indeed it can be quite a surprise to find two fields (with more to come) amidst hilly greenery that contribute to the fresh air and calm atmosphere at New Camp. This idea had been brewing for years before it came into existence two years ago, as is typical of Roen's business acumen.
"I think I just needed a mature mindset and the right people to do it," he says. Admittedly, the changes in his personal life could contribute to the fresh approach Roen is taking with his latest ventures.
Life Juice serves up cold-pressed juice in Malaysia, Indonesia and soon Japan, while New Camp marks his foray into sports. This ties well with his role as Adidas ambassador, and on his own time, Roen gets away to the gym or hits the road on his bicycle to clear his head and keep fit.
In a new marriage with his first child on the way, Roen is counting the blessings afforded by his lifestyle. After slaving away for years in large advertising companies, this flexibility in building his own career and life is something the businessman cannot put a price on – and it's passion-fuelled projects like New Camp that allows Roen to do this.
It is not uncommon for business moguls to purchase football clubs or stadiums, and while Roen says he'll probably never do that, this centre is his own way of cementing business presence in a field he is passionate about: football. In proximity to The Club, Bandar Utama, New Camp welcomes players of any age or gender to join in on the beautiful game.
These are 56m x 100m FIFA-grade fields using AstroTurf, a synthetic sand-and-rubber-based turf made to withstand weather and wear.
"The idea behind AstroTurf is quite simple – it's that longevity of the blades of grass, that don't die in a dry spell or get muddy when wet. The other great thing is the precision of bounce it offers, especially in passing," Roen tells, explaining how it can be hard to find a field of this quality for public use as the good fields are typically for national and state teams.
For the love of the game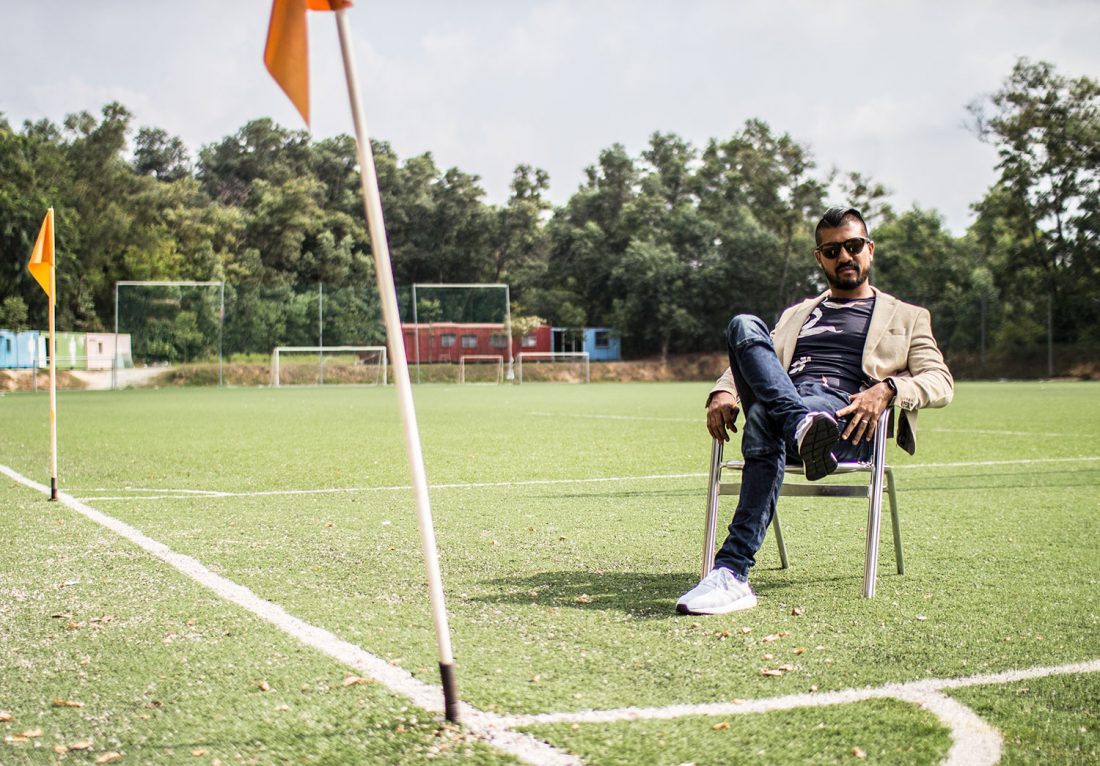 "Football is evergreen, people are always playing, and it's not expensive to enjoy two hours of football when everyone in the team chips in," he points out.
For this enterprising man, it's about helping to raise the standard of the game to cultivate interest and an encouraging culture. If New Camp sets off similar centres in the future, all the better.
"We grew up kicking a ball in the street, sneaking into school fields… it was all sand and rock, but that's how we learnt how to play football," he reminisces. "Now we have academies, professional coaches, and you can join a team that can get you to the state league; it's real, you can make things happen."
Come by on a weekend and you'll see kids training in the Little League; drop by later in the evening for a carnival atmosphere when players bring their partners, kids and even pets along.
It's no coincidence that Roen and his partners met on the field. After all, success is made that much sweeter when it is attained with friends.
"Through business, you create stronger bonds that you would over 20 years of friendship because you're playing with money and emotions," he opines. In fact, it becomes clear that this shared passion is what drives the entire operation.
"We understand there are way more complexities involved in making it work than what you see," he divulges.
Learning on the job is something Roen believes is essential to entrepreneurial growth, and that means getting involved in every aspect of business, down to the far-from-sexy financial management or facility maintenance. He finds the right people to collaborate with for tasks beyond his skill-set, but at the end of the day, team effort pulls through with the vision of a leader.
So what makes a good entrepreneurial leader?
If we were to use Roen Cian as case study, we'd say it's some part perseverance, some part clever networking, a dash of daring creativity and impeccable timing –  but he's also that much more interested, which could just make all the difference.
Keep up with The New Camp on Instagram or call 012 330 1258 to make a booking.
Location: The New Camp, Bandar Utama, 47800 Petaling Jaya
Rates (90-minute sessions): RM 500 (day) and RM650 (night)
Photography: Yew Chin Gan