The small city of Ferrara in the northern region of Emilia Romagna, Italy has long been heralded for its cuisine that stems all the way back to the Renaissance period. Dishes such as salama da sugo, a kind of mediaeval sausage and cappellacci di zucca, little parcels of sumptuous pumpkin-stuffed pasta, are just some of the famous fare from the region. 
Like most Ferrarese, Roberto Guiati takes great pride in his hometown's food heritage. "I remember my mum, my grandmother and my sisters would all be around the table preparing stuffed pasta such as tortellini and ravioli, all these typical dishes from our region. It was a very normal event in my childhood," says Guiati, the Chief Executive of PETRA Cucina, the Food and Beverage arm of the PETRA Group. Guiati is also President of PETRA Lifestyle.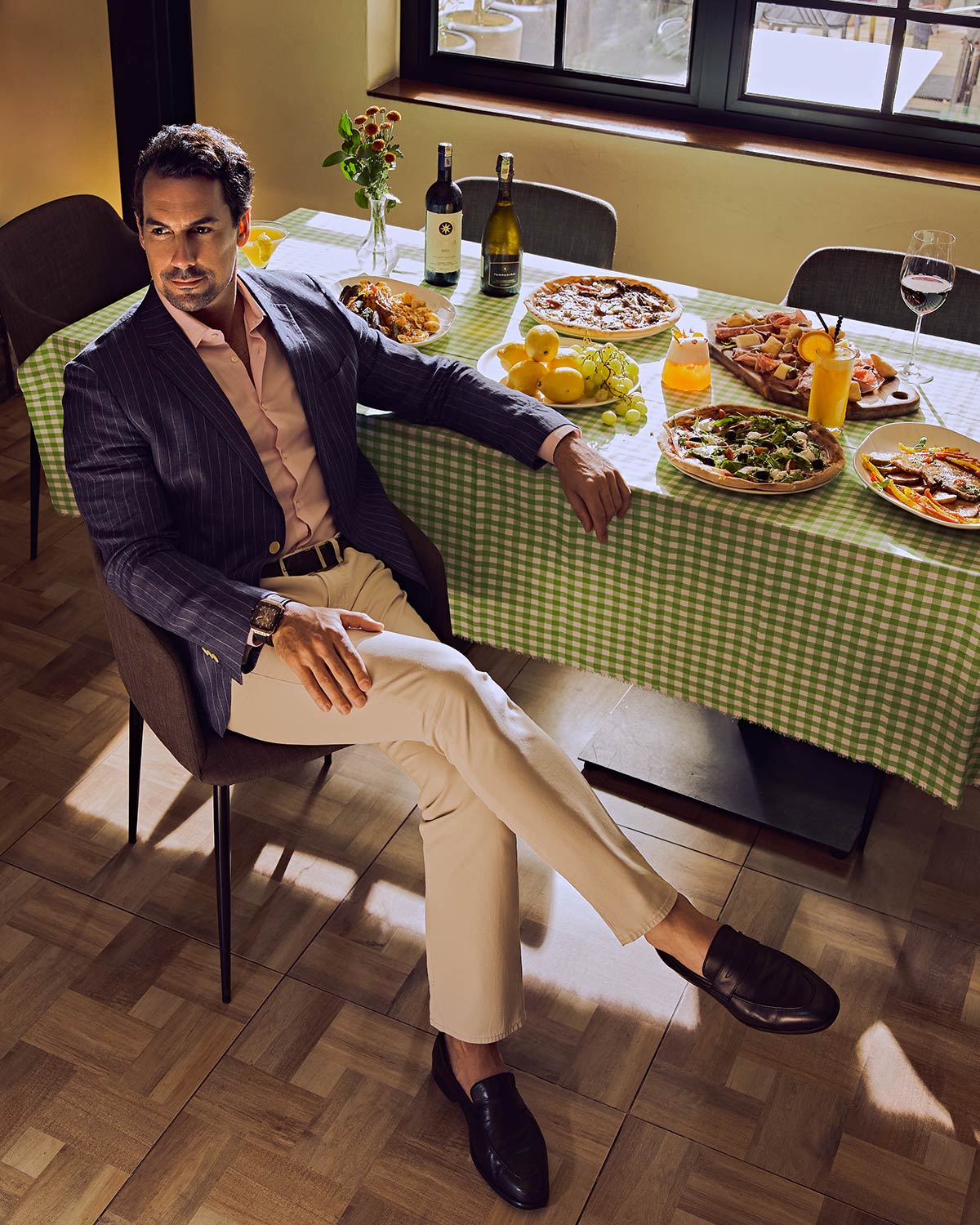 Today, FirstClasse meets Guiati at Luce Osteria Contemporanea, one of the restaurants under the PETRA Cucina umbrella. Tucked away in the heart of Kuala Lumpur, the popular dining spot seems like it was plucked from a little village in Italy with its quaint tavern-inspired decor and streams of sunlight filling in through the windows. The whiff of wood-fired oven pizza from the downstairs kitchen makes for a welcome distraction during our interview.
"The plan was always to build a bigger F&B group, not just in Malaysia, but also regionally," says Guiati who joined forces with the PETRA Group, helmed by Datuk Dr Vinod Sekhar, in 2020. "I would say, we are on the right track but we are still just at the beginning."  
Since opening his first venture with Zenzero Restaurant and Wine Bar in KL in 2013, Guiati has also been the driving force behind Luce Osteria Contemporanea and Roberto's 1020 Osteria. Food has always been a passion for the Italian who moved to Malaysia in 2007 to work in the oil and gas industry. "It was always at the back of my mind, this desire to have a restaurant," he says. 
In a span of less than a decade, Guiati has spearheaded these three thriving restaurants that are now considered staples in the Malaysian food scene. And that is no easy feat. In a time when dining establishments pivot to meet the latest market trends and cutting-edge food trends fizzle out as quickly as they first appeared, it can be said that the heart of his success lies in his unwavering dedication to offering the best authentic Italian dining experience.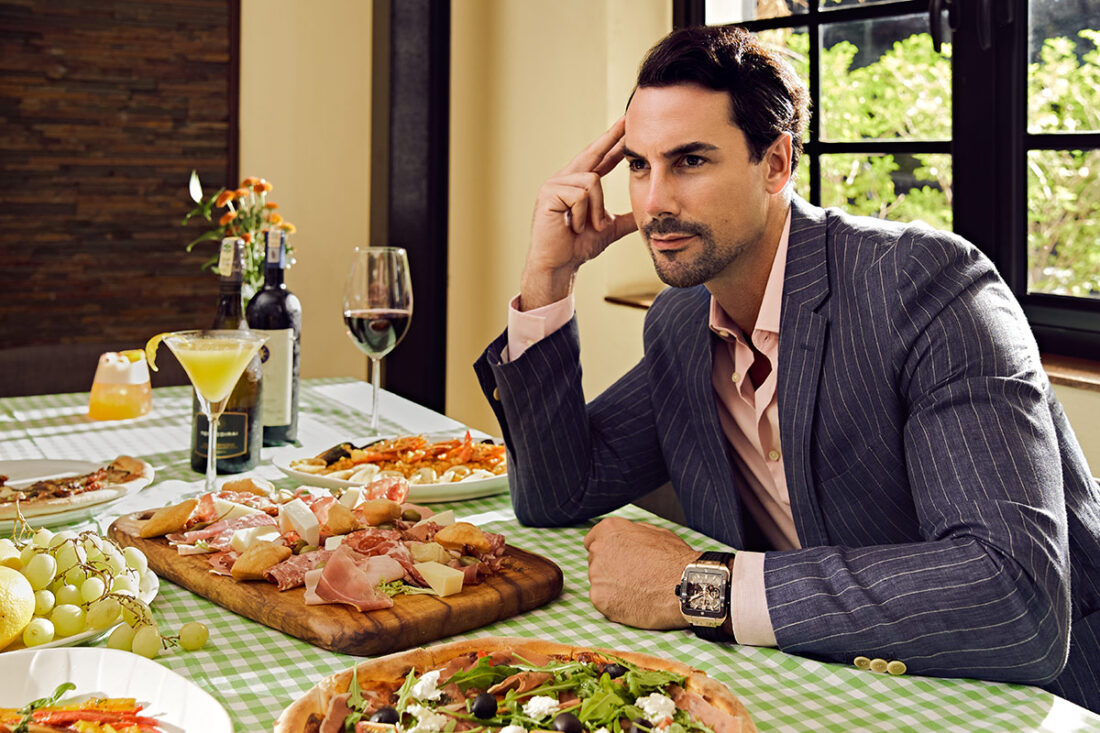 Roberto wears the Hublot Square Bang Unico King Gold Ceramic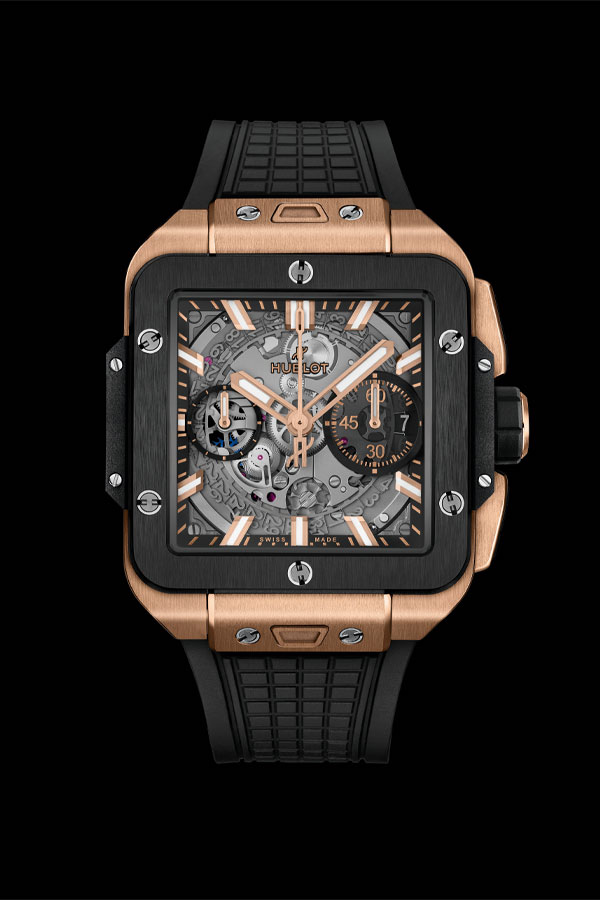 Hublot Square Bang Unico King Gold Ceramic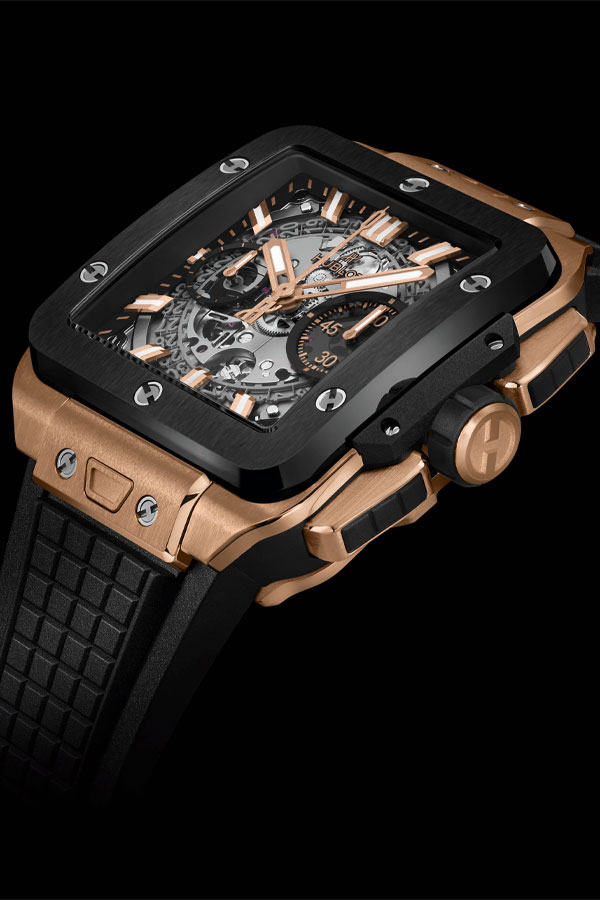 Hublot Square Bang Unico King Gold Ceramic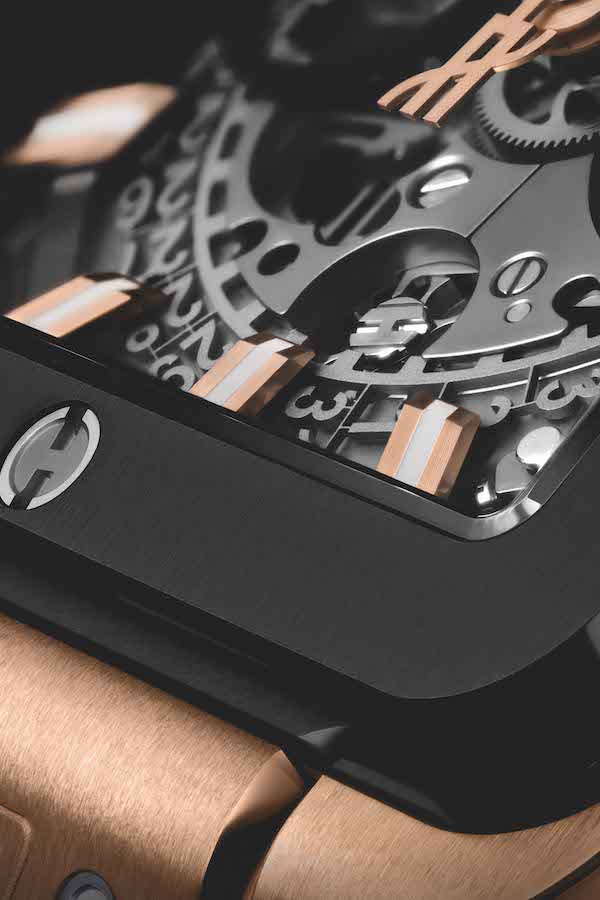 Hublot Square Bang Unico King Gold Ceramic
(Swipe left for more details)
"The lesson that I've learned is that you have to stick to your plan and not to take things too personally," he says. "We are consistent in our experience and not just in the food quality. We always try to invest in new talent, whether it's a chef or a floor staff, as well as playing with the new capabilities of food and seasonal ingredients." 
While navigating the local food scene has been a learning curve, Guiati's conviction in sticking to his vision resulted in businesses that were hardly ever stagnant. Even in the midst of the pandemic, the PETRA Group opened Roberto's 1020 in Bangsar, seemingly undeterred by the risks involved. It was a bold move that has definitely paid off as plans for several new outlets are currently in the works. 
Glass (more than) half full
This optimistic approach has certainly helped Guiati to stay ahead even in a sometimes volatile market. "The industry has changed, but for the better," he says. "I don't see problems, I see opportunities. Customers today know what they want and that pushes us to be able to provide authentic Italian experiences." The presence of more speciality suppliers is another welcome change in the industry, says Guiati. "It's easier to find any product, even if it's sourced from Italy. There are no excuses anymore and customers have a right to demand because everything is possible now."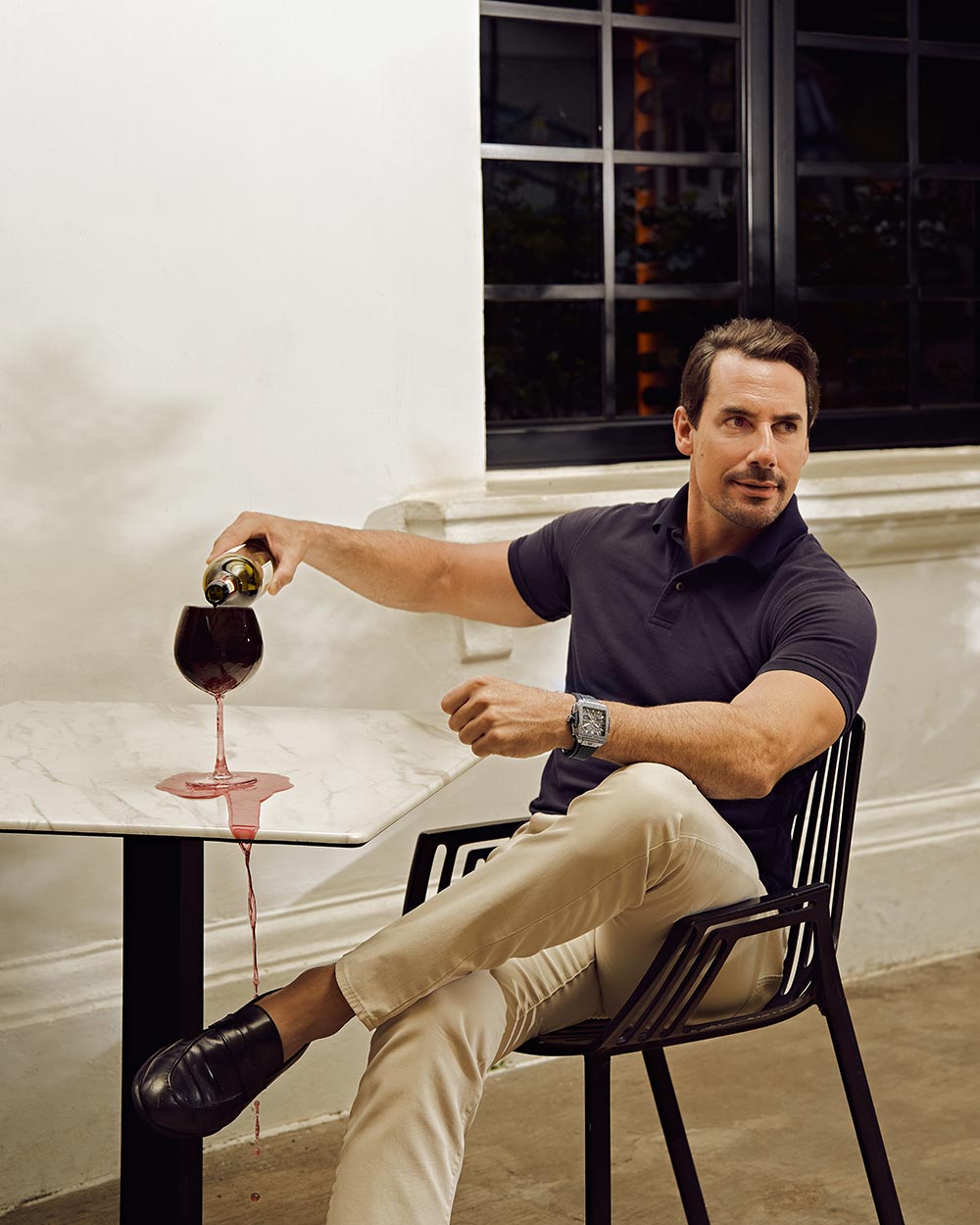 Roberto wears the Hublot Square Bang Unico Titanium
Hublot Square Bang Unico Titanium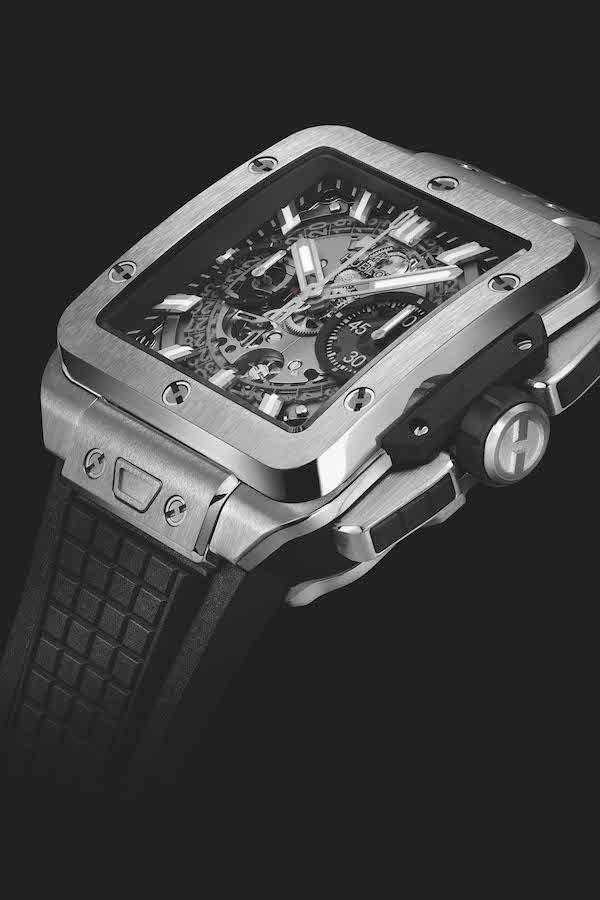 Hublot Square Bang Unico Titanium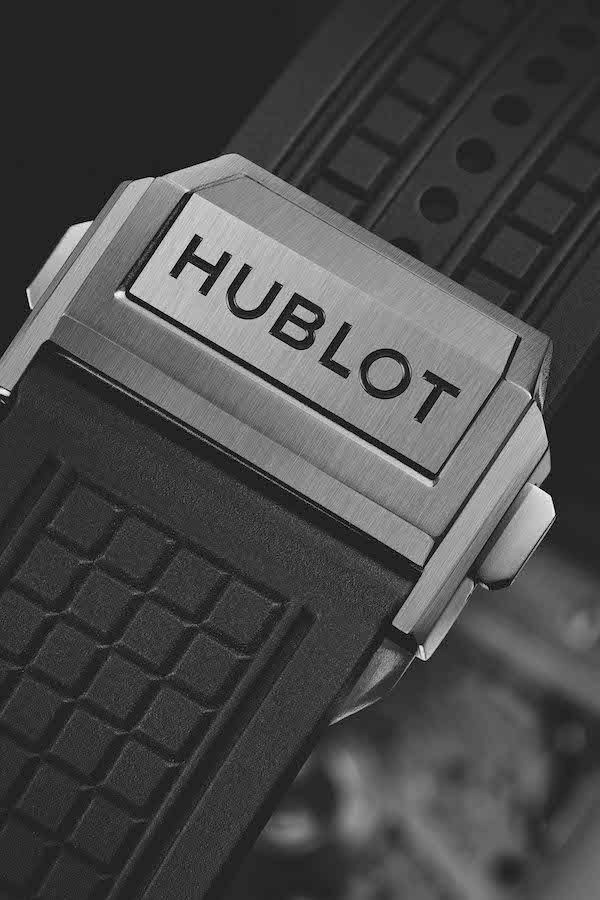 Hublot Square Bang Unico Titanium
(Swipe left for more details)
Guiati has indeed stayed true to his vision, but there is another more straightforward allure behind the success of the restaurants, one that draws on the Italians' and Malaysians' love of food and great company. "Malaysians like to spend time around the table with their family and friends and it's a special occasion to do so. Italians are exactly the same, a lot of our holidays and celebrations take place around the table," he says. 
Walk into any of the three establishments and there is this sense of stepping into a space that feels like an extension of your living room "It's part of the Italian experience," says Guiati. "It's one of the key things that I always try to instil in our floor staff, waiters and managers; to welcome the guests as if they are coming into our own house."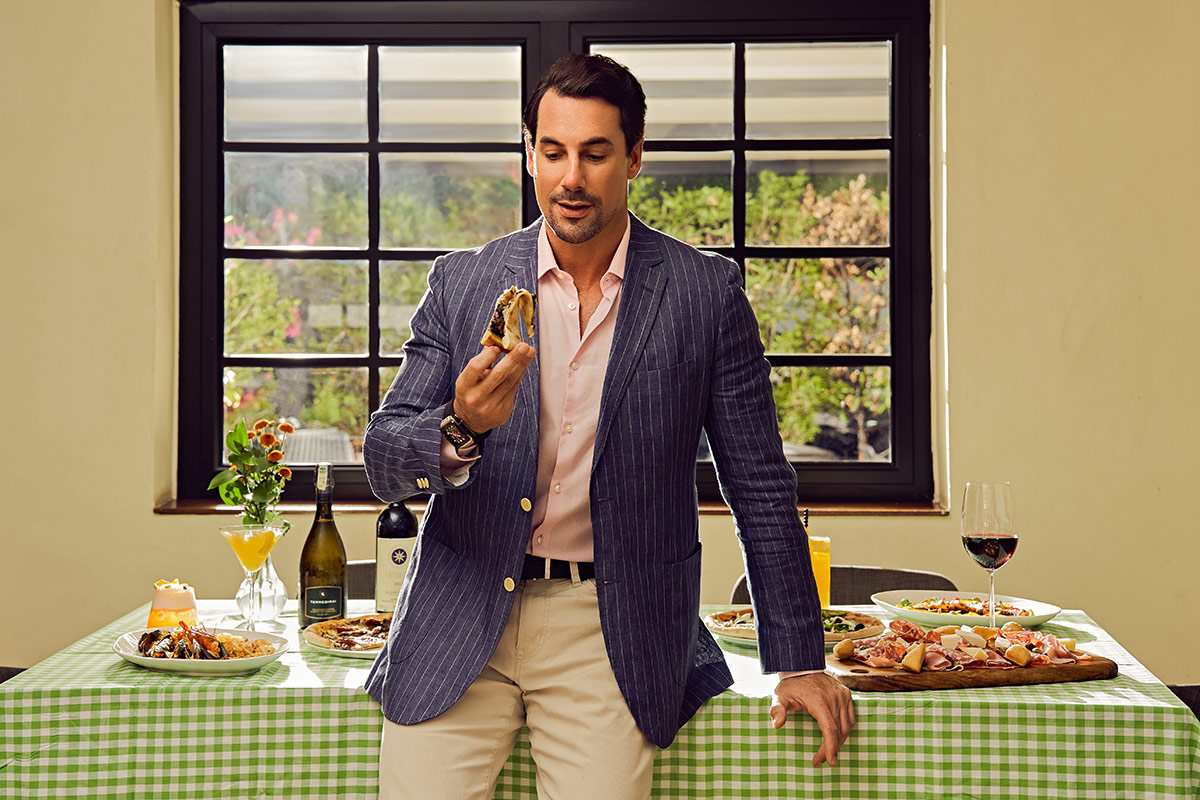 Although Guiati is a living embodiment of warm Italian hospitality himself, he admits to not being quite as skilled in the kitchen. "I can make some pasta but not at this level," he laughs. Luckily for the Ferrarese, he lives in a tropical food haven, and when it comes to his favourite local dish, his answer is typically Malaysian. 
"I don't have preferences, I go by the mood of the day. It's one of the beauties of the Malaysian food industry, you can get anything you feel like that day." 
Art Direction: Anson Siau 
Photographer: Edmund Lee
Make-up artist/Hairstylist: Janice Liew
Videographer: Felix Khu
Location: Luce Osteria Contemporanea