Haute Joaillerie meets fine watchmaking in the new Richard Mille RM HJ-O jewellery watch.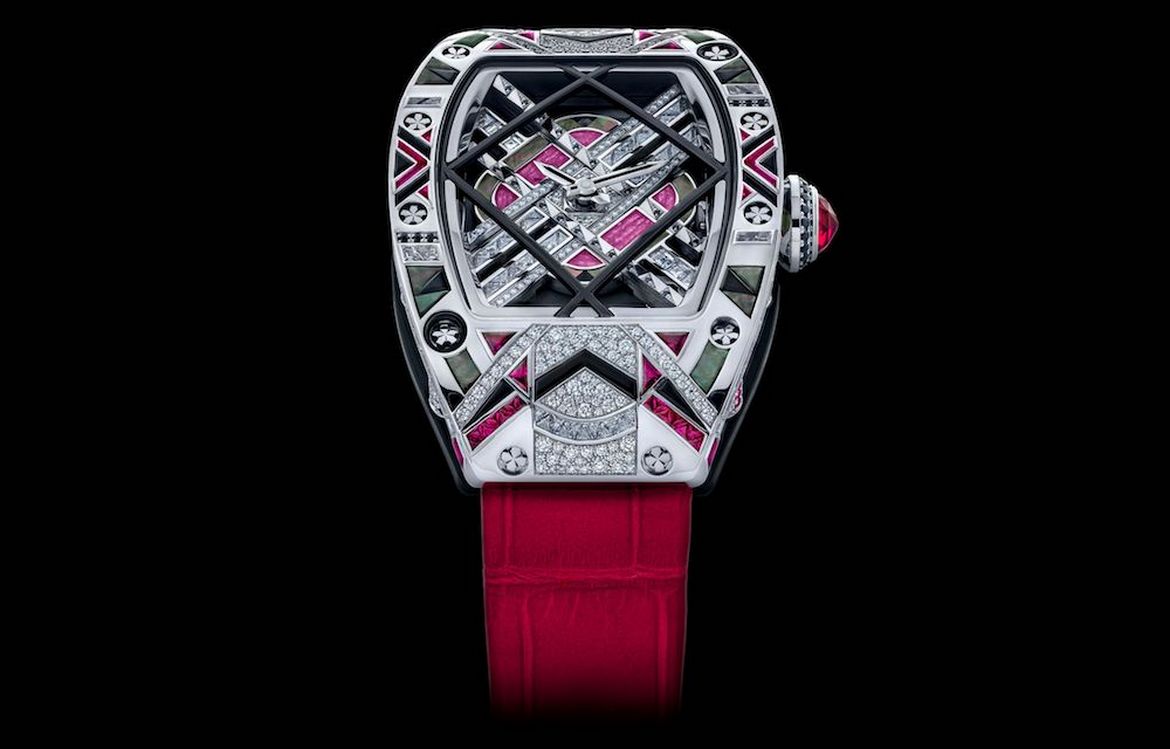 As watches are often worn as a subtle yet elegant embellishment to complement a full look, it's rare that they themselves are crafted to become the main attraction. Just like the new Richard Mille RM HJ-O jewellery watch, now decked out in precious metals and gemstones to really make it shine.
The Director of Creation and Development at Richard Mille, Cécile Guenat, combined her background in fine jewellery with her fascination with Art Déco to bring to life a completely bejewelled version of the brand's signature tonneau case. She took inspiration from sumptuous cigarette cases, that combined functionality with luxury, as well as the architecture and design codes that are characteristic of the stylish art period.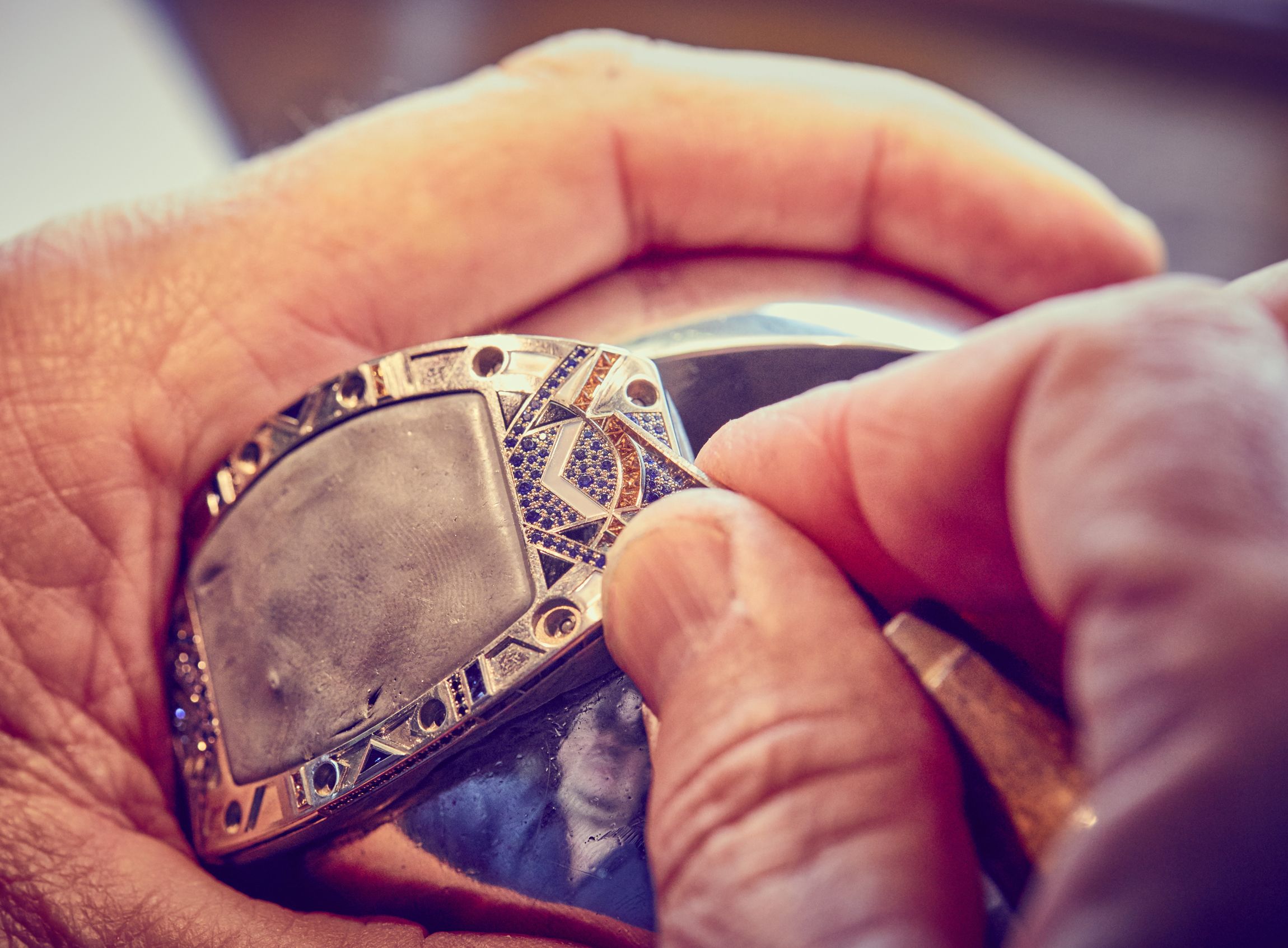 This highly glamorous collection comprises four watches, each of them set with their own unique personality and unique coloured gemstone such as ruby, blue sapphire, purple sapphire, and emerald. Guenat also used these precious stones in three distinct settings: snow, closed, and grain-set, to impart a modern feel to the decoration, while emphasising the play of contrasts.
Three out of four of these watches are set in white gold, while the last is dressed in shimmering red gold. One can easily tell the sort of meticulous workmanship behind these watches, translated into striking visual lines and complex geometrical patterns.
The case of the RM HJ-O watch takes more than one year to build and is crafted out of black ceramic, due to its lightness and durability. The material's fine grains lend a flawless finish reminiscent of timeless Egyptian statuary – for a watch as fine as this deserves nothing less than perfection. The watch also carries tiny yet crucial details; for the first time ever, Richard Mille's famous spline screws have been redesigned into a floral shape to go in-line with watches' theme. The platinum and gold rotor that powers the automatic movement is further enhanced with ornamental stones. Finishing off the watch is the striking leather strap, with a buckle that's also fashioned with precious stones.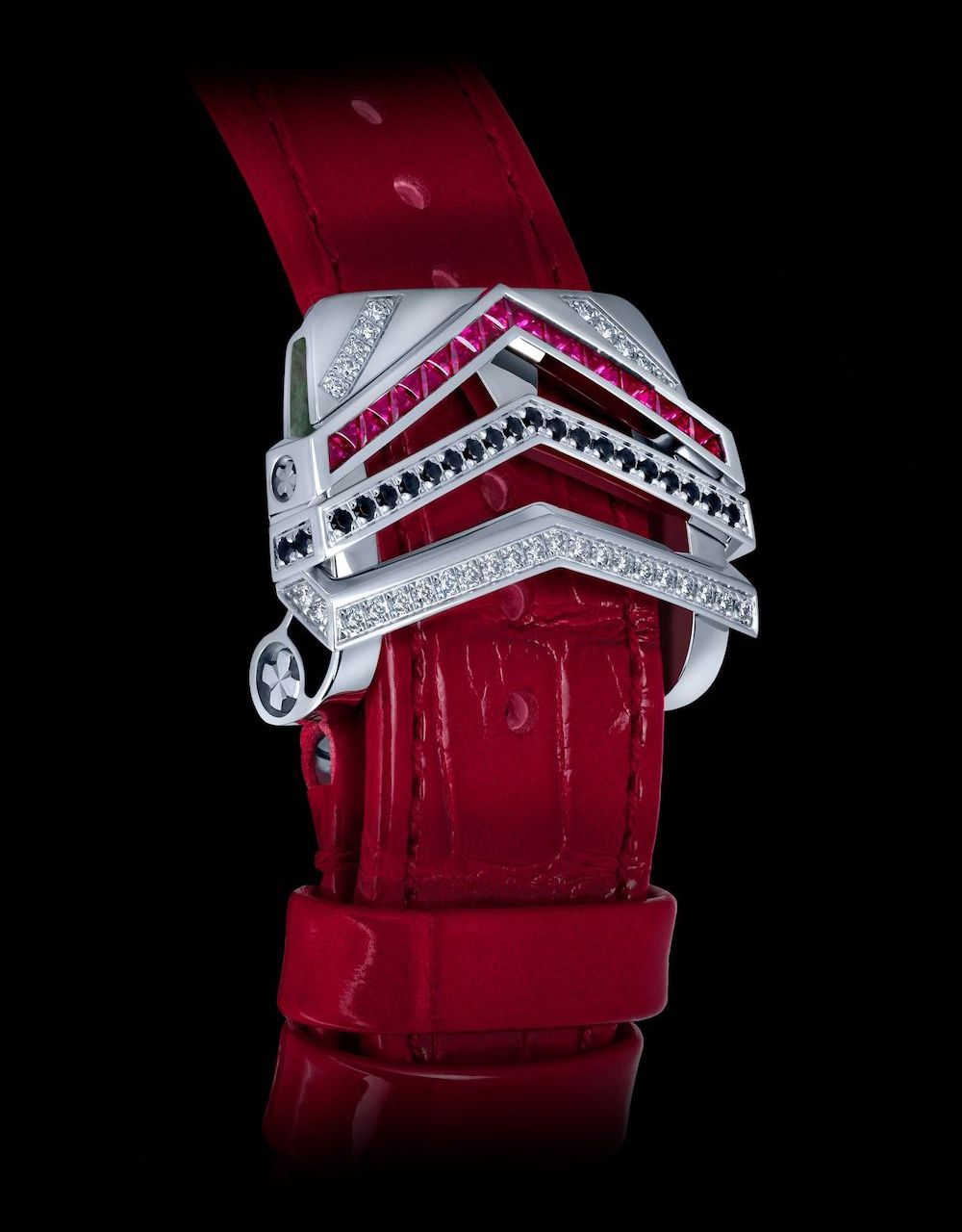 Discover more of the extraordinary RM HJ-O watch on Richard Mille's website here.
Photos: Richard Mille