You could say Dorothy Wang is living the millennial American dream – but then again, that goes on a whole other level when your father is a billionaire.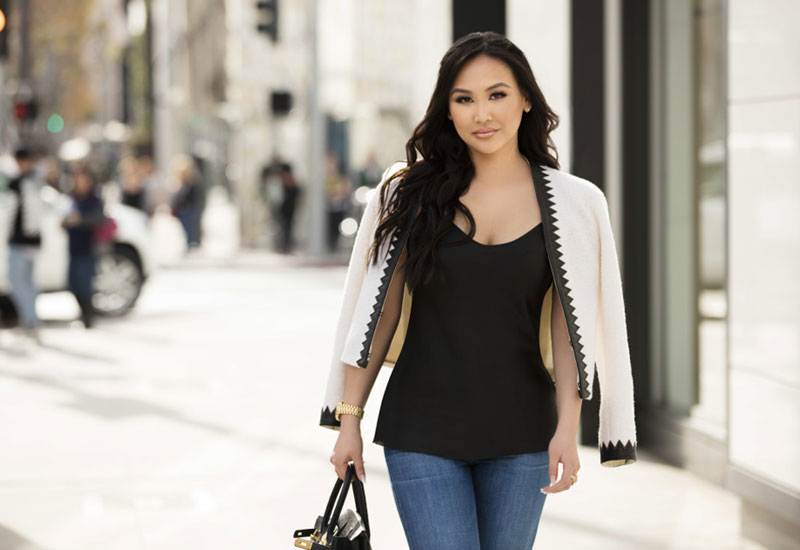 You might remember Dorothy Wang (@dorothywang) from her days rolling in inheritance moolah on Rich Kids of Beverly Hills. Or it could be her 2015 return to reality TV, Famously Single.
Both are gripping in their own (mysterious) ways, we're sure, but one of Dorothy's most consistent project has got to that Instagram profile. With 1 million followers, the daughter to Chinese-American businessman Roger Wang lives the good life and doesn't mind flaunting it – to say the least.
Of course, she's currently at the celebrity world's favourite music festival – in this funky BMW i8. (#notanad)
Her other preferred mode of transportation:
If we're talking long-haul, though, private is the only way to fly – even better if there's pizza involved.
#DorothytheExplorer was born to travel, naturally. Aspen is a must (no skiing though, thanks):
Though we have a hunch she might be more of a beach girl, whether in LA, Saint-Tropez or Bahamas.
When Dorothy's out and about, she's probably busy showing love to fellow heir and heiress friends.
Or attending private dinners and soirees, always on fleek top to toe.
If life begins at 30, we can only imagine what comes next for Dorothy Wang.