After her glamourous advent at the Le Bal des Debutantes in Paris late last year, eyes are on what Annabel Yao will pursue next – and whether it involves her father's company, Huawei.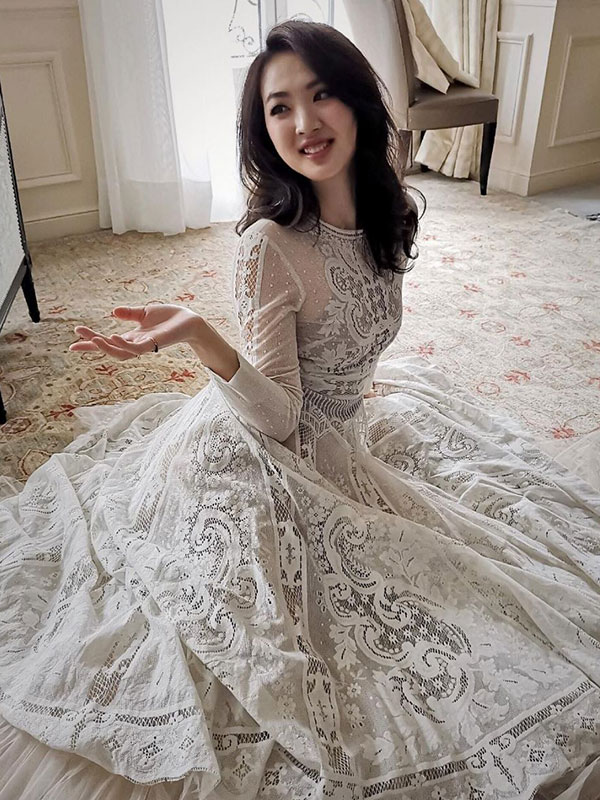 Huawei may in the midst of an existential crisis at the moment following the Android ban on its smartphones, but one Annabel Yao can probably be found dancing her worries away at the Loeb Drama Center in Harvard University. Who is she and how are the two even related, you ask?
The 21-year-old is the daughter of Ren Zhengfei, founder of the Chinese tech behemoth, and his second wife, Yao Ling. She is currently a computer science undergraduate at Harvard, where she frequently performs as a ballerina.
Although her elder half-sister, Meng Wanzhou, is more directly involved with their father's company (the latter being the chief financial officer), Annabel's education route sets her up to join the business if she so wishes. And after her glamourous advent at the Le Bal des Debutantes in Paris late last year, no doubt there will be eyes on whatever she pursues next.
But the young socialite considers herself "a normal girl", according to Chinese media. Here's a look at her life on Instagram as proof – or otherwise.
---
Annabel's Instagram handle easily gives away her biggest passion: ballet. A budding Harvard Ballet Company ballerina, this young woman spends much of her time practising and performing on stage.
Of course, the Ivy League student is serious about education too. Last summer, she took up an internship at Microsoft "on a team focusing on machine learning and image recognition".
View this post on Instagram
When not dancing or studying though, you'll find her jetsetting around the globe in Chanel, Dior and Saint Laurent. "As much as I enjoy coding, I enjoy personal interactions a lot…I have a passion for fashion, PR and entertainment," she revealed in an interview.
View this post on Instagram
View this post on Instagram
View this post on Instagram
For her debutante dress, however, she opted not for a French house, but a modern American designer with French influences – J Mendel. The resulting elegant gold tulle gown is definitely fitting for a ballerina, if we may say so ourselves.
View this post on Instagram
View this post on Instagram
"I definitely feel very honoured to be included, as there are only 19 girls in the world this year," she comments on her debut. "It means I have to work harder, try to accomplish great things in my life and be a role model for other girls."
She was among the three debutantes chosen for the opening waltz at the ball. Other 2018 debutantes included Julia McCaw, daughter of AT&T founder Craig McCaw, and Angel Lee, who hails from a family of Hong Kong-based property developers.
View this post on Instagram

She adds, "As people who have more privilege than others, it's more important for us to help those with less opportunity. I want to get involved in philanthropy and charity… I still consider myself a normal girl; it's important for me to work hard and better myself every day."
See also: Rich Heirs on Instagram: Michelle and Rachel Yeoh, debutante twins to watch in fashion
What does this all mean for her future career? "I'll try to integrate the tech knowledge I have," she says, "I don't think I'll be a software engineer but maybe I'll be more on the management side. I enjoy building connections."
Now she may sound like a "normal girl", but her talent and aspirations show that by no means does "normal" mean ordinary.
View this post on Instagram
Follow Annabel Yao @annabelballerina on Instagram for more updates.