Whether he's flying helicopters or playing polo, Prince Mateen isn't particularly flashy about his wealth – but snippets of his life piece a pretty sweet picture together.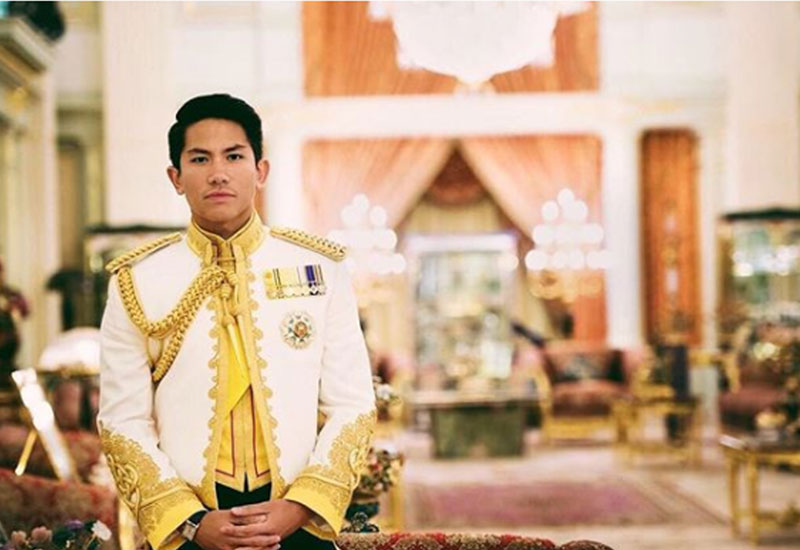 At 26 years of age, Prince Mateen of Brunei has been proclaimed the region's most eligible bachelor time and time again.
His 788k-follower-strong Instagram (@tmski) provides more than a few clues to explain this intrigued fandom. Born the tenth child to Sultan Hassanal Bolkiah, the #fitprince boxes, skis, swims, and dives, on a foundation of military training. Is it any surprise Prince Mateen gets his kicks from flying helicopters and cuddling wild animals?
See for yourself in his not-so-average visual diary.
---
It all begins with the jet-setting lifestyle royal heirs are ever-familiar with.
Whether it's to see a GP race, or slick down snow-capped mountains.
Of course, that's when he gets time off from performing princely duties.
Prince Mateen completed 140 flying hours for his Single Engine Rotary Wing Course (SERW) just last month. Flying helicopters is one of his major loves…
…as is a good round of polo…
…at which he is clearly an old hand.
No matter how busy, there's always time to take a breather. Y'know, to walk the pet tiger…
…spend time with the fam…
…or let off some steam in the gym.
https://www.instagram.com/p/BZkn28EhJfv/?taken-by=tmski
Life sure is sweet for this one-time GQ Thailand cover guy!